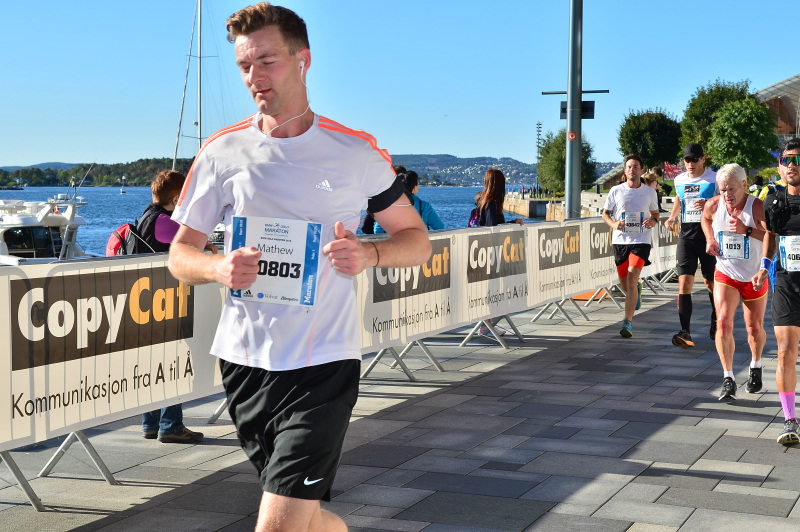 Have you ever considered running a marathon? Here's one Brit's personal experience of participating in the annual Oslo race.
With the Oslo marathon just around the corner, I decided to recount my personal experience from last year's big race. If you are thinking about doing the same, I hope this helps you decide!
Oslo, 9:24am on Saturday, September 18, 2018. A cool and clear morning in Norway's capital. In front of City Hall, thousands of runners from every corner of the globe are gathered.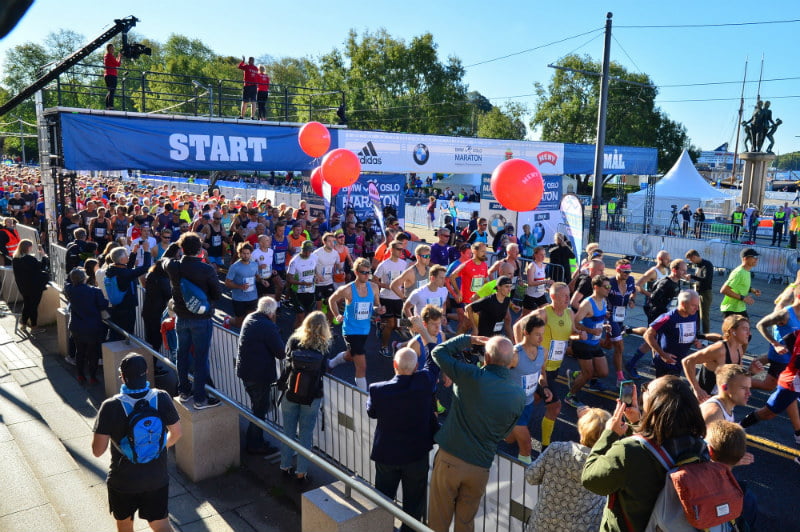 I was one of those runners. There I stood, both nervous and excited. But luckily for me, it was the later feeling that was in control, just. The excitement had got me here; but the nervousness was there, bubbling below the surface. I was about to come face to face with the most gruelling physical experience of my life.
The countdown clock ticked 9:25am and the starting pistol sounded. The great mass of bodies jolt in a collective forward thrust. Finally I could run!
The training
The initial idea to run in Oslo was conceived only two months earlier. At the time, I was living in Buckingham for both my studies and job. I was already running regularly, maybe 5 to 8k four times a week. So I thought: I'm going to Norway at the end of term break (same time as the Oslo Marathon), so why don't I go to Oslo and run in the marathon?
I sat down and typed out a detailed training plan. From there, it was just a case of making sure I hit my weekly distance targets. I took the training very seriously. Some days I woke up at 5:30am and ran before work at 9am. Other times, I would go in the evening after a long day at work.
The distance runs were the worst, they could be so long and so boring. I would go through whole playlists on Spotify or several podcast in the hours I was out there running. But as tough as it was the overriding motivation was to be in the best possible shape come race day.
Race day
After nine weeks of preparation, here I was, running in the 2018 Oslo Marathon. In the early stages, things pretty much went to plan as I established a nice pace and absorbed the big race atmosphere.
The marathon route was compiled of two circuits around Oslo. The route took in Frogner Park, skirting the famous Vigeland sculptures. It then wound its way down to the coast and along the much of the new waterfront paths, before turning north to head inland and skirt St Hanshaugen Park.
At the midway point of the race, back in front of City Hall, I  suddenly realised something. I had to complete another full circuit. Large parts of the course were fairly flat and weren't too bad, however, some sections were particularly gruelling, and I knew I had to tackle those parts a second time but this time with tired legs.
Mental and physical challenge
Before I travelled to Oslo for the race, I felt I had prepared for the gruelling 42 kilometres sensibly, but something I wasn't ready for was the mental toughness required to complete a marathon.
On the day, my mind just wandered and went in its own direction. Sometimes, for the briefest of moments, I would forget that I was actually running a marathon.
At other times, particularly in the last 25% of the race, my body was hurting. It was telling me to stop – it doesn't matter, it's no big deal – give it up. But my mind had other ideas – you can't give up now, you've come so far, you are so close to finish. It was a constant wrestling match between body and mind.
A different view of Oslo
This is a little difficult to explain but I will try. The race enabled me to see Oslo from a different perspective. Even though I was running down streets I had walked down many times before, I noticed small details, things looked different.
Read more: Running in Oslo
A runners'-eye view gave me a new appreciation of the city: from the changing architecture and colour of the buildings from street to street, to the wild and bright green of Frogner Park. Maybe it was because my body was being pushed to the absolute limits that newfound appreciations hit me this way, it was an enlightening experience.
Big race atmosphere
The atmosphere on the day is one thing I will never forget. Oslo was bouncing on this particular Saturday in mid-September. Locals lined the streets, shouted your name and urged you along. They were simply fantastic and a great encouragement.
On completion of my first circuit, I remember several young Norwegian children had formed a small line not far from the halfway marker, each of them held out open palm for runners to complete high fives. It was small things like that that motivated you.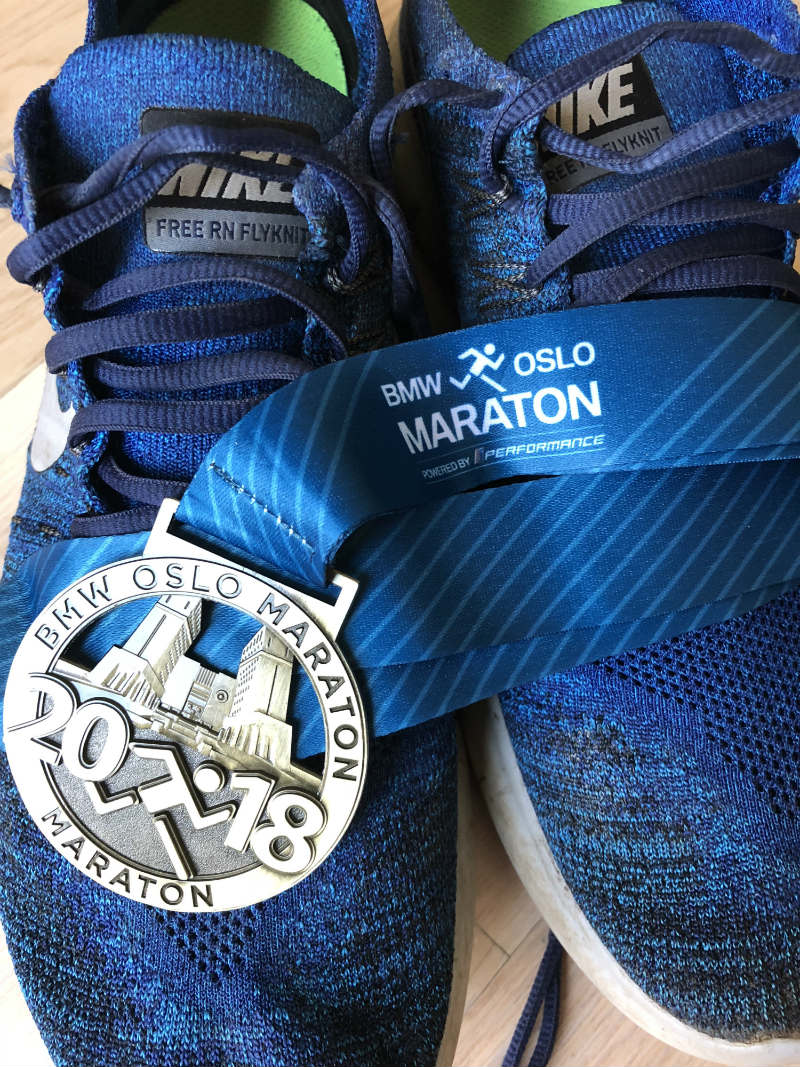 2019 Oslo Marathon
The Olso Marathon 2018 gave me so many happy memories and gave me a new appreciation of Oslo as a city. It also changed the way I look at other life challenges, both mental and physical ones, and how I approach them or attempt to overcome them.
This year's race takes place on Saturday, September 21. I won't be running this year, but I will be there as a spectator urging the runners on.