The coronavirus crisis has claimed another major event in Norway. However, Oslo Pride organisers have announced they will instead run a series of digital exhibitions and campaigns this summer.
Each summer, hundreds of thousands of people gather in the squares and streets of Oslo to celebrate diversity and love. Owned by the Oslo branch of FRI, the Association for Gender and Sexual Diversity, Oslo Pride is Norway's biggest LGBT festival. It is planned and run by volunteers.
Read more: LGBT Equality: Gay Rights in Norway
A few weeks ago, Norwegian Prime Minister Erna Solberg introduced the most drastic emergency measures ever seen in Norway outside of wartime. The restrictions—that include a ban on public gatherings—run until Easter. However, an extension on at least some of them seems likely.
Physical events cancelled
While Oslo Pride was not scheduled to take place until 19-28 June, organisers have acted decisively. The festival is essentially cancelled, although some exhibitions and campaigns will be run online instead.
Chairperson Fredrik Dreyer says they could see no alternative: "It is our absolute last resort and we have turned over every stone in the hunt for a possible solution, including a postponement or a change in date."
Read more: LGBT Resources in Norway
"This is not a decision that we take lightly, but it is the right one to make in the current circumstances. It would not be responsible for us to hold the physical events during Oslo Pride given the dangers posed in terms of spreading infection."

Oslo Pride to move online
The organisers say that as they are more than just a festival: "Despite the current situation, we want to be visible in offering support and solidarity to everyone who breaks down the norms of gender and sexuality, and we want to be present in the lives of our extended family. Our work to support the freedom of individuals to love anyone they want will never stop."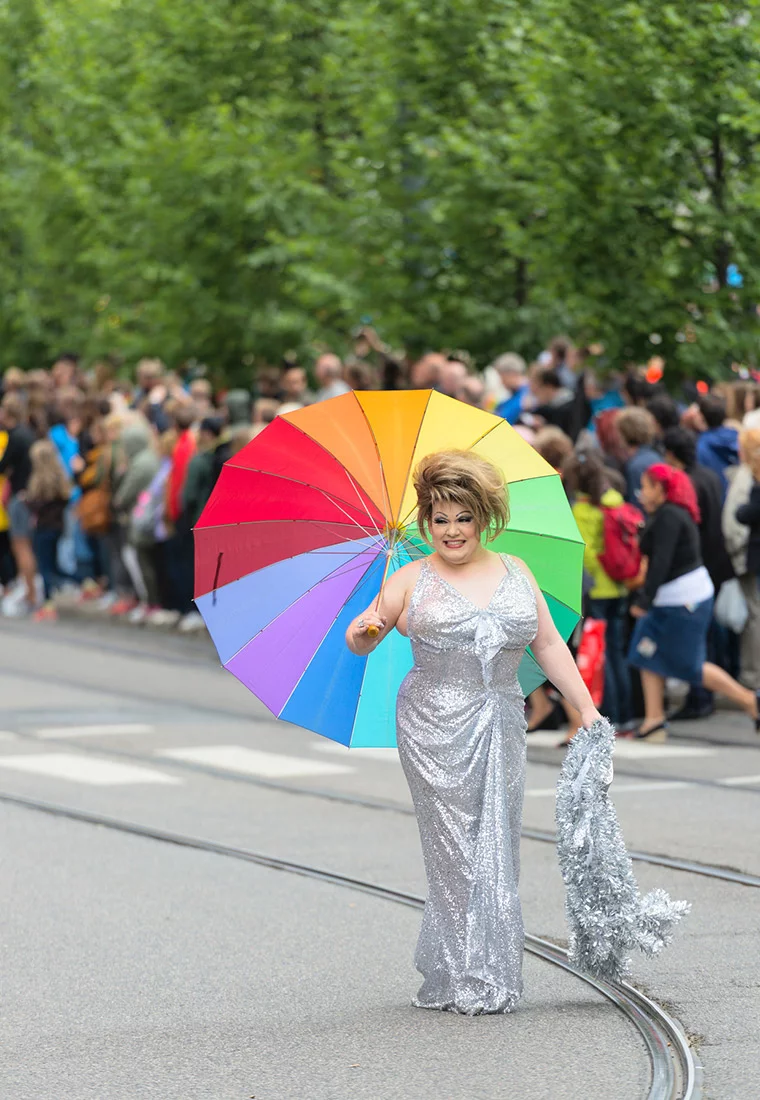 Full details will be released in time. However, the team has promised live-streamed debates to show "the breadth of our movement and diversity in our community."
Ole Prin-Sand is the Head of Pride Art. He says the team is "heartbroken" at the need to cancel the festival. "But we are excited about and see great potential in engaging with an audience across the country through the use of digital solutions," he adds.
Organisers hope people will display the rainbow flag throughout the festival. They are also promoting the use of the hashtag #oslopride2020 to create a digital celebration of diversity and love.
"As an organisation, we are standing together through a challenging time. We still need our volunteers and our audience, and we hope you will stand with us now that we are taking a new approach as we move forward," says Monica Aasen, General Manager of Oslo Pride.