Authorities in Norway's capital fear a water shortage. Everyone in Oslo is urged to take shorter showers and conserve water where possible.
In the last few days, all residents of Oslo have received a text message asking them to save water. Here's what's going on.
Ahead of the much warmer summer season, water reserves in Oslo are running dangerously short. Less snow than usual over the winter and a dry spring have left the city's water stores running low.
The lake Maridalsvannet accounts for 90% of the city's fresh water supply, and the level is "far lower" than usual at this time of year. With summer around the corner, city bosses are concerned.
"We have less water than normal in Oslo's water reservoirs, so we encourage people to be extra aware of water consumption, to avoid that we end up in a critical situation," said Oslo city councillor Sirin Stav.
How to save water in Oslo
The text message asked all residents to play their part in saving water. Specifically, the message asked everyone to take shorter showers, turn off water while brushing teeth, and avoid watering lawns.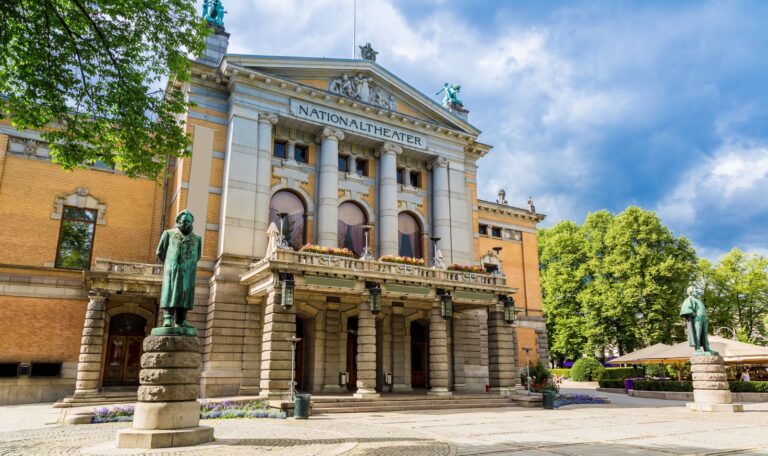 People who followed the link in the message were given yet more advice, including:
Take shorter showers and turn off the water while applying soap or shampoo.
Turn off the water while brushing your teeth.
Use an eco-program on the dishwasher.
Don't do laundry until you have a full load.
Use the "little button" on the toilet when flushing.
Keep a jug of water in the fridge, so you do not have to run the water waiting for it to get cold.
Do not water the lawn.
Use a jug when watering flowers and shrubs in the garden.
Avoid washing the car too often.
Oops…
City bosses came under fire in the media for sending the message while continuing to fill up downtown water features.
According to Nettavisen, the water features and fountains at Spikersuppa, Stortorvet and Youngstorget were full when the message went out.
The city responded quickly, however. "Even if the water is recycled in these fountains, people do not know it. So that's why we're turning them off now," said a spokesperson from the Urban Environment Agency.
The agency confirmed that irrigation and street cleaning will continue as a public health measure, but the daily cleaning of Karl Johans gate will be reduced.
The future of Oslo's water supply
It's not the first time Oslo authorities have asked its residents to save water. In 2019, an Oslo city manager suggested people should pee while showering.
Oslo municipality explained the current measures are the first level of protection against water shortages. They are also sourcing fresh water from neighbouring municipalities and lowering the water flow in the city's Akerselva river, which starts from the drinking water source.
The next stage would include restrictions against watering gardens and washing cars, among other things.
"This situation shows how important it is that the city council works to put in place a new water supply to Oslo. Until it is finished, we will be very vulnerable to water shortages, especially if we get two dry years in a row," said Stav.