Planning a trip from Oslo to Copenhagen? Here are all your options to travel between these two Scandinavian capitals.
What's the best way to travel between Oslo and Copenhagen? It's a question I'm often asked by both locals and travellers alike.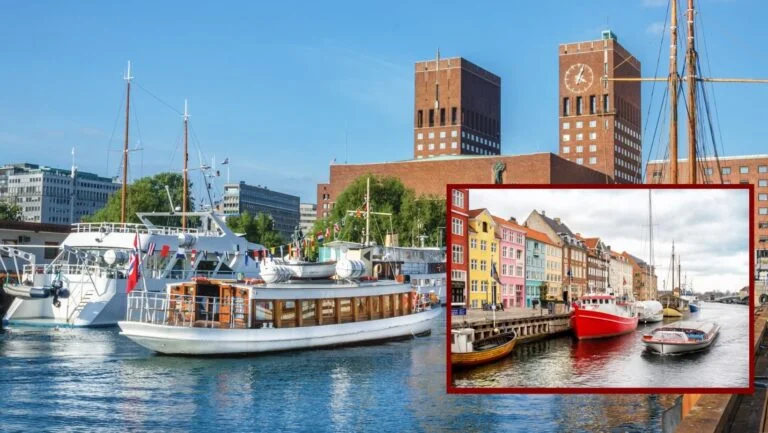 For many people, a trip to Scandinavia is a once-in-a-lifetime trip, so much so that they want to pack in as many sights as possible. That means the capital cities of Norway and Denmark are often included on the same itinerary.
But it's not just locals either. Many residents of Oslo travel frequently to Copenhagen, whether for business, family visits, major events or tourism.
Many people choose to fly between the Scandinavian cities, but is that always the best option? With environmental concerns becoming ever more important, I take a look at all the options for travelling between Copenhagen and Oslo.
Oslo to Copenhagen by air
Flying is the default form of transport for many making the trip, especially for business. The direct flight takes about one hour, although of course you have to factor in travel time to the airports.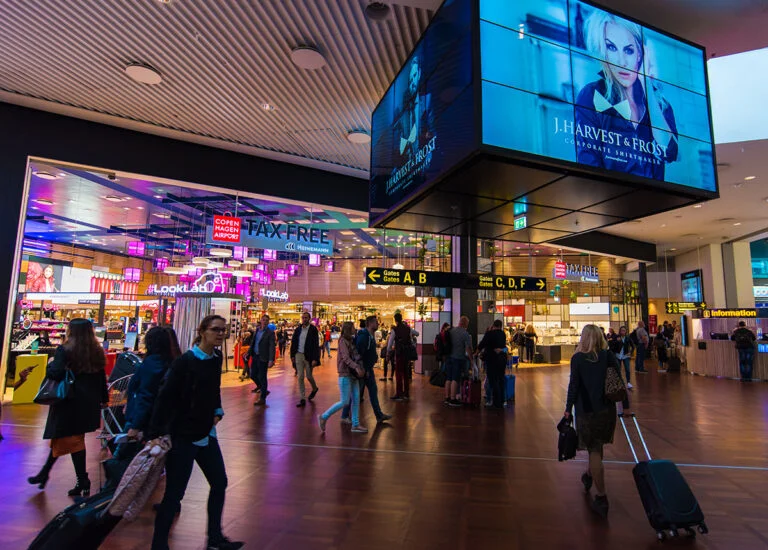 Because Copenhagen Airport is an important long-haul hub for SAS, there are multiple daily flights from several Norwegian airports, not just Oslo. But from Norway's capital, there are many flights to choose from every day.
SAS and Norwegian both operate multiple daily flights on the route. The two established airlines have recently been joined by startup airline Flyr, although the frequency of Flyr flights is less.
The cost of a plane ticket varies considerably, with the best deals available when booking at least 7 days in advance. The cheapest tickets with all airlines are generally available in the late morning and late in the evening.
The train from Oslo to Copenhagen
There is no direct train between Norway and Denmark. However, that doesn't mean you can't travel by train! It's actually quite straightforward to travel between Oslo and Copenhagen with a change of trains in Gothenburg, Sweden.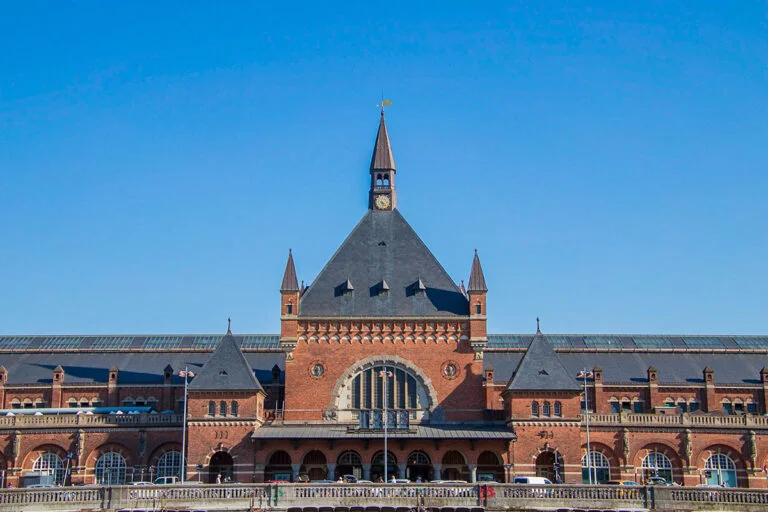 Each leg of the journey lasts around four hours and costs about NOK 500, although advance deals are available.
One advantage of this travel method is flexibility because of the need to buy two separate tickets. You can travel through on the same day with some waiting time at Gothenburg, or enjoy some time in the city if you prefer.
Oslo to Copenhagen by ferry
The two capitals are also linked by a daily overnight ferry service. DFDS runs a car and passenger ferry that takes up to 17 hours to complete the crossing. From both ports, the ferry departs at 3pm and arrives at 10am the next day.
Despite the longer travel time, it's arguably the most comfortable option. Private sleeping cabins, restaurants and other entertainments mean the journey can be as relaxing or as lively as you wish. Typical passenger fares run between €50 and €100.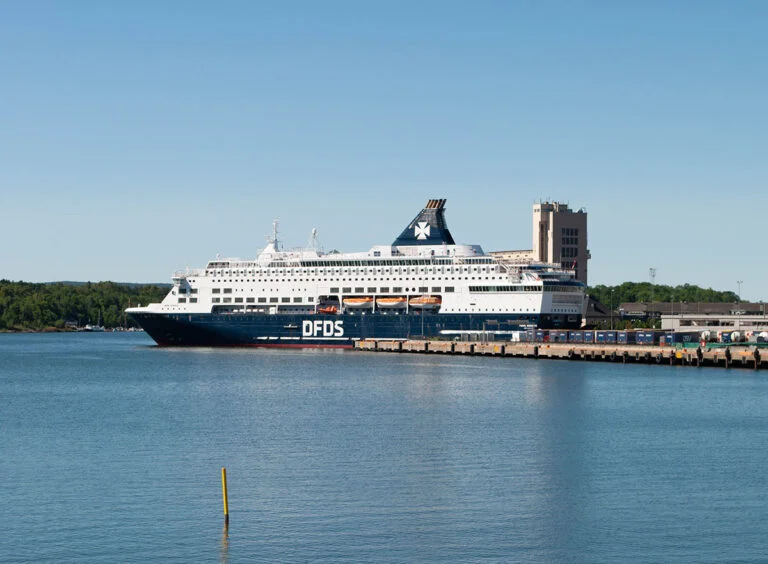 DFDS also offers a return trip sold as a two night mini-cruise. From Oslo, this gives passengers a few hours to enjoy Copenhagen with the help of bus transfers to and from the ship.
Driving from Oslo to Copenhagen
If you own one, then taking your own car between Oslo and Copenhagen is an obvious option. Typically it takes between 6 and 6.5 hours to cover the 600 km (373 miles).
It also offers by far the most flexibility of all the travel options. If hiring a car, remember to check that international travel is permitted. When calculating the cost of the trip, remember to factor in toll road payments in addition to fuel.
Oslo to Copenhagen by bus
Long-distance bus services are not as popular in Scandinavia as they once were. Nevertheless, the Oslo to Copenhagen route remains a firm favourite amongst budget travellers.
Vy typically operates three daily services with fares starting at NOK 400 for the 8-hour journey. More often than not, this is the cheapest way to travel between the two cities.
One of the three daily services is an overnight service. For the ultimate budget travel experience, the overnight route will save you forking out for a hotel, if you're the kind of person that can sleep in a moving vehicle, of course.
Flixbus is another bus provider with similar fares to Vy. In fact at the time of writing, some fares were available for as low as €33. As with Vy, one of the Flixbus departures tends to be an overnight service.
What's your preferred way to travel between Oslo and Copenhagen?