What do you pack when moving to Norway as an international student? Let's find out!
Whether you're a one-year folkehøgskole student, a student spending a semester abroad, or an international student starting a degree in Norway, you'll likely be wondering what to pack for your time in Scandinavia. This may be especially true if you come from an area with a vastly different climate (I'm from San Diego).
If you've flown domestically in the United States like me, then you are used to the 50-pound check-on limit. Unfortunately, the standard check-on bag on Norwegian Airlines and other European Airlines is approximately 44 pounds (20 kilos) so get ready to jam everything you can into your suitcase!
Pro Tip: Place your heavier items in your carry-on but leave it with a friend when you go up to the counter to check in so they won't see it and weigh it. There are no scales at the gate so as long as your bag is small enough you can usually get away with some extra pounds.
Here are my tips and suggestions for what to bring for a semester in Norway.
1. Warm clothing
Unless you are only spending the months of May-September in Southern Norway, you are going to need some pretty warm clothes. Most Norwegians wear wool in the winter, as it is the best fabric at keeping you warm. I am allergic to wool, and often wear long underwear or thermals under my clothing in place of a wool sweater.
Pro Tip: Wear your heaviest jacket on the plane even if you're flying there in the summer. You may look silly at the airport but it's a much better alternative to taking up half the space in your suitcase! For extra space I also stashed gloves and a hat in the jacket pockets!
2. Waterproof shoes
A basic pair of black boots that can be worn with multiple outfits and in all sorts of weather are indispensible. With limited room in your suitcase, you won't want to bring any shoes that can only be worn with a select few outfits.
3. Outdoor/Athletic clothing
Many universities offer programs for international students to participate in. My university did a fun and completely free trip to Kongsberg to go skiing one weekend. I ended up having to borrow snow pants since I didn't think I would be participating in any outdoor sports prior to arrival.
Cross-country skiing is hard enough to pick up even if you're not wearing pants three sizes too large! Norwegians are also quite active so bringing workout clothes is a must in order to join friends on hiking excursions.
4. A never-been-worn pair of gym shoes
If you plan on working out at a gym in Norway, you'll need to bring a pair of shoes specifically for the gym. This surprised me, as in the United States you walk into the gym in your shoes. In Norway you must change into your workout shoes in the entry hall as they will not allow you to wear shoes inside the gym that have been worn outside.
5. Formal clothing
I've found that going out to parties is often a bit more formal than in the states. Men usually wear button down shirts with dress pants and perhaps even ties and a sports jacket.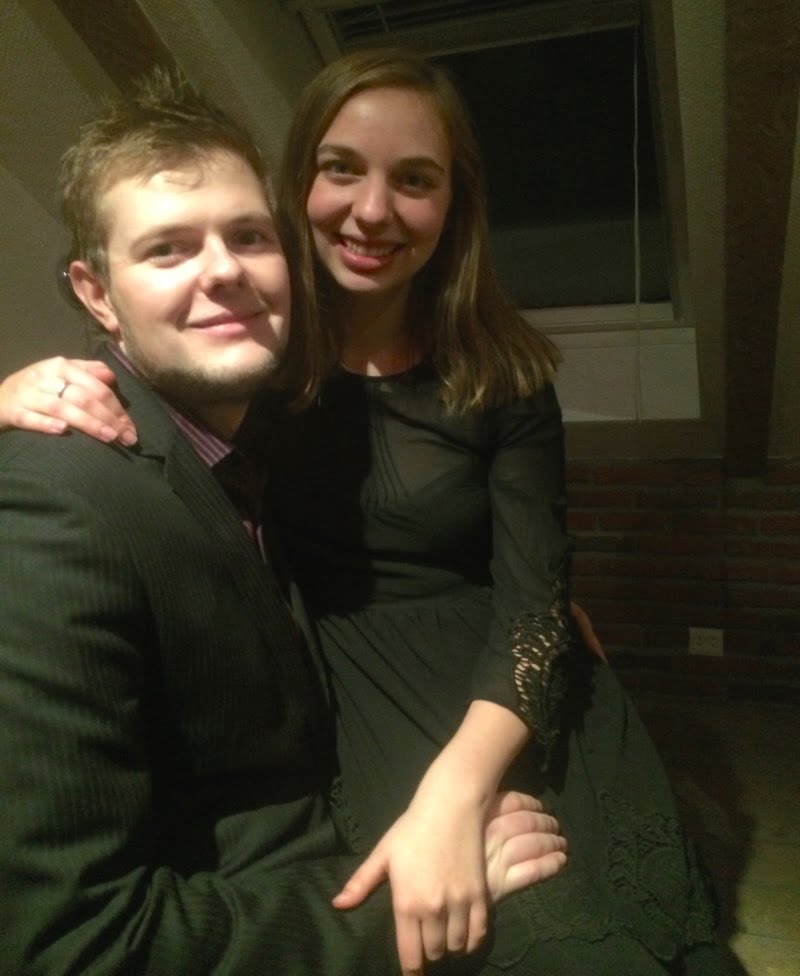 Tip for girls: bring a black dress! Norwegian girls wear black dresses to parties 99% of the time. While I don't mind being a bit different with my style on a day-to-day basis, being the only girl at a party in a colored dress isn't the most comfortable feeling in the world (I speak from experience).
6. Your favorite sweets
If you have room in your suitcase, make sure to bring your favorite candies from home. The employee at REMA 1000 looked at me like I was crazy when I asked if they had peanut butter M&M's. In addition to not having the full selection of sweets you may be used to, the price of candy is a lot higher!
7. Prescriptions
Many places in Norway will not accept prescriptions from outside of the country. To prevent having to get a new prescription from a Norwegian doctor, request a vacation amount of all prescriptions from your home pharmacy before you go.
What not to bring
Sweatpants. I'm looking at you, Americans! Norwegians dress more formal than Americans and you will not see them in sweatpants, even in class.