Things you should know before moving to Norway as an international student. Here is my experience.
Moving to a new country can be a scary process at the best of times, regardless of the reason or circumstances for the move. But what about if you are an international student making the move?
I have made the leap (from the U.K.), and by recounting my own personal experiences, I hope it will help prospective international students make the move to Norway.
My background
I will start by saying that I have lived in Norway before, a short one year stay in Stavanger across 2016/17. However, moving to Norway as a student was a new experience for me.
Following that initial stay in Norway, I returned to the U.K. to study for a bachelor degree in English Literature. After it finished, keen to keep up the academic momentum, I came straight back to study in Norway.
Right, now onto the stuff that might actually help you!
The search for a study programme
After my bachelor studies, I was also eager to study more literature at master's level but perhaps with a narrower focus. I also wanted something Norwegian or Scandinavian themed, which in turn led me to the Ibsen Studies programme at the University of Oslo.
Initially, I used the search function on studyinnorway.no – a great little site that really got the ball rolling. It provided me with various bits of useful advice and information.
I simply selected the level and area of study which in my case was masters and humanities. The search then brought up many programmes but only one stood out the obscure-sounding Ibsen Studies.
It was perfect! I could learn more about Norway through Henrik Ibsen, the great Norwegian playwright, and gain a deeper understanding of his plays.
The application process
Each individual institution in Norway handles the applications and admissions of prospective new students.
From here, I found all the information I needed to start an application. It included things like application deadlines, admission requirements and which documents I needed to submit. Also listed were the relevant contact person(s) for the programme.
Some institutes have a small questionnaire about your current living and academic circumstances, which helps to tailor key facts about the programme to you.
Finally, if the application window has not yet passed, you can click through to Søknadsweb and apply. I found the whole process very user friendly and straightforward to use.
What happened when I arrived?
When I arrived in Norway, everything suddenly became real. After months of excitement and nervous anticipation, I was back where I wanted to be. I touched down in Oslo at the end of July, something I had strategically timed so that I still had around three weeks to settle before my studies started in late August.
Arranging accommodation way in advance of your arrival in Norway will make the move less stressful. It will help you settle in right away, get to know people and it is one less thing for you to worry about in the early days.
Lots of universities have housing programmes, with the aim of making studying in Norway as easy as possible for international students. In most cases, using these services will be a lot cheaper than renting accommodation on the private market.
I used SiO in Oslo and really can't recommend them enough. I paid the deposit and signed the housing contract months in advance of the move back to Norway, which meant I only needed to pick up keys shortly after arriving – easy. I cannot emphasize enough the importance of good planning in advance of moving.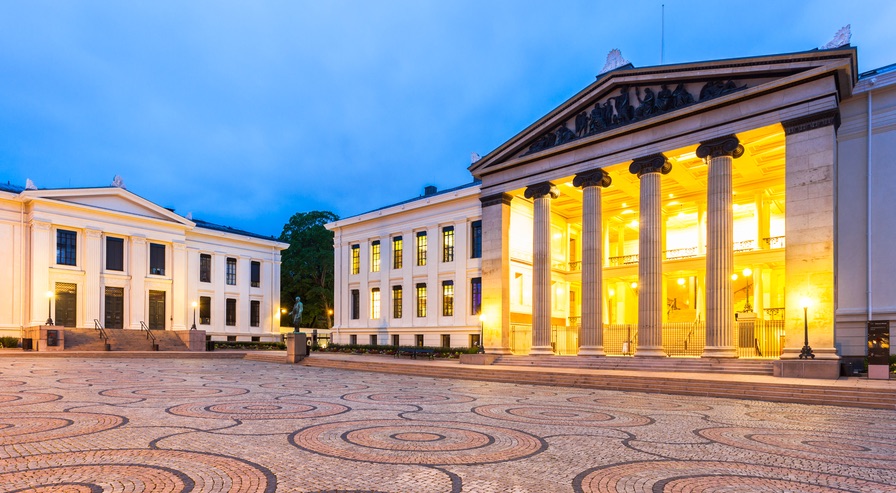 Things I wish I'd known before moving
I did a lot of research before I moved, and that together with the fact that I had lived in Norway before helped. Despite this, though, there are still a few things I wish I had known before moving.
Yes, the studies are free, but you still pay a small fee at the beginning of each semester – this I knew, but I didn't know the additional costs such as having to buy the relevant compendiums (course books) at the beginning of each semester. While this wasn't a huge problem, knowing would have helped me budget in advance.
Lastly, if you want to get to know a programme then what better way is there than to speak to a current student at the university. This is something I didn't do but it can be a good way to get to know the programme you have applied for long before you start.
General advice on moving to Norway
Norway is a beautiful country, make the most of it. Even if you are only planning to stay for two or three years, enjoy the outdoors and embrace any Norwegian habits and quirks.
Wherever you are studying in Norway, winters will be dark, long and cold, so be prepared. At least one heavy coat is advisable, and an extra underlayer when temperatures dip below zero always helps.
In winter, it is important you don't just hibernate away from everybody. Go out and socialise, enjoy the beautiful scenery. It's important to remember that for every winter there is also a magical (and warm/hot) summer to enjoy.
Teaching style and expectations
The first thing that comes to mind as a master's student in Norway is what is expected of you. I can say that I definitely felt more in control of my studies compared to bachelor level in the U.K.
It is, in a sense, up to you to take part, nobody is going to chase you down to attend lectures – although there is an attendance requirement in place for most modules – or hand in coursework or take final exams.
The teaching style at the University of Oslo is informal and friendly. Professors can be addressed by their first name and they are nearly always available to talk to. My master's programme consisted of a mix of lectures, seminars and various outings to support learning.
I really enjoyed all aspects of the Ibsen Studies programme, but my favourite elements were the excursions and the theatre performances. It lets you be fully immersed in the study topic.
I was lucky enough to spend time in both Skien (Ibsen's birthplace) and Rome in Italy (a place where Ibsen spent a lot of time during his self-imposed exile from Norway).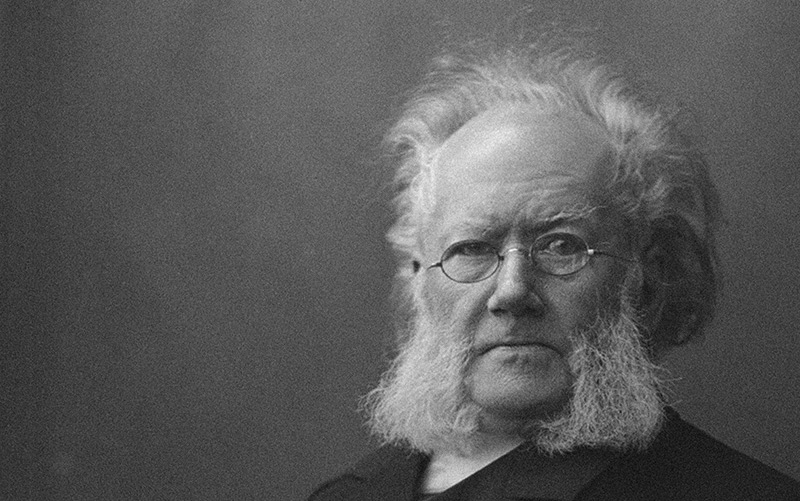 Walking in the Norwegian's footsteps was magical. I was able to see the things he saw and at the same time imagine what might have inspired him.
Cost of living
I think this is another one that almost goes without saying, but the cost of living in Norway is very high.
The impact of this can be different depending on which country you are moving from, but it will nearly always be higher than your home country so be prepared. This aspect of life in Norway should actually be your biggest consideration.
For example, if you make the move to Norway to study but can't support yourself financially for the duration of your studies, you will have no choice but to leave again. Non-EU/EEA students will also have to document that they can support themselves during their studies.
In my case, I didn't need to do this because I got back to Norway just before Brexit happened. Nevertheless, I had saved some money before I moved to Oslo and I also worked as a freelance writer part-time during my studies. The freelance income helped me out a lot and was something I had in place before moving to Norway.
Tip: I would recommend you do some research around academic funding for your studies, no matter how small, it all helps offset the high cost of living. I also found it useful to budget, especially in the early days.