Who are Norway's wealthiest people right now? Discover the top 10 Norwegian billionaires thanks to the latest 'rich list' published by a Norwegian business magazine.
It's that time of the year again. Each year, Norwegian business magazine Kapital publishes its annual list of the 400 wealthiest people in Norway.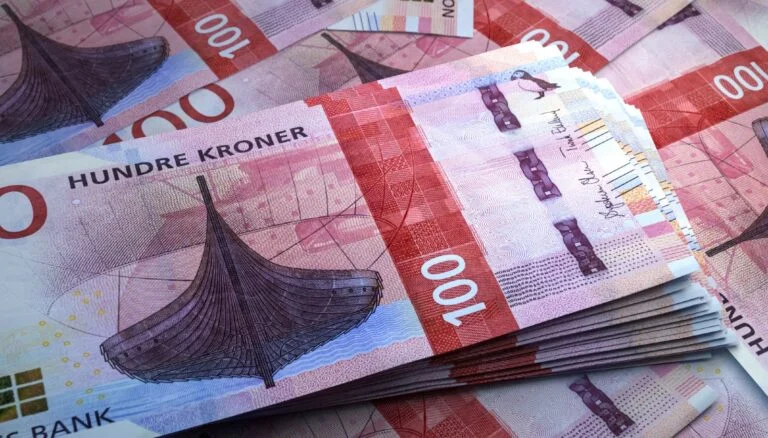 Kapital's list is widely reported on in the Norwegian media because it does not consider income, rather the value of total assets held.
Wealth falls in 2023
The big news from the report is that the total value has fallen. Norway's 400 wealthiest people were worth NOK 1.884 billion in 2022, but now that value is NOK 1.876 billion.
That's a drop of approximately 0.5%. That may not sound like much, but it's the biggest drop recorded by the report in 15 years.
However, not everyone has suffered equally. Norway's richest person, John Fredriksen, saw his wealth rise by NOK 222 million every single day. The 79-year-old ship owner is now worth NOK 205 billion.
Following his big money move to the English Premier League, Erling Braut Haaland becomes the first Norwegian footballer to make the list. Kapital has calculated his wealth to be NOK 1.8 billion, and with that he is 240th on the list.
Compiling Norway's rich list
For 30 years, the Norwegian business magazine Kapital has published an annual list of the 400 wealthiest people in Norway.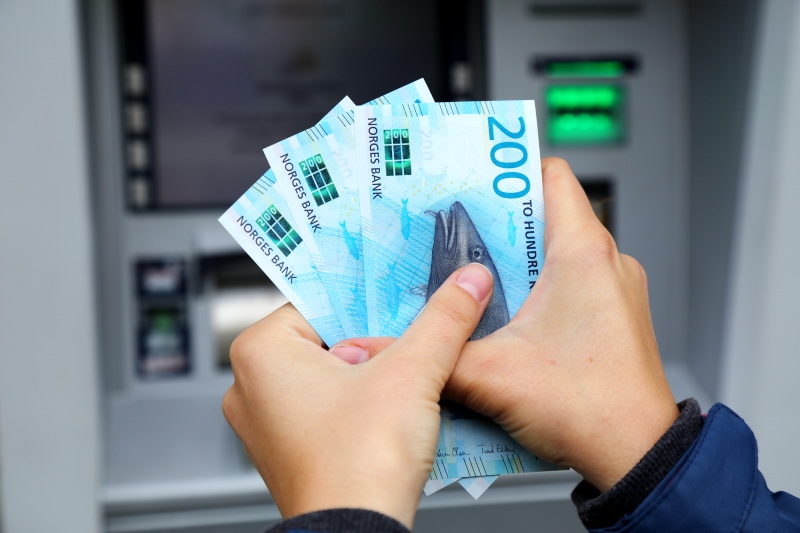 The list is based on the tax return data published by the Norwegian tax authorities each year. Kapital researchers then adjust those figures based on share price movements and other public information available from 2023.
This means of course that the figures are estimates, and certainly no reflection of what's available in their bank accounts!
Given that oil and gas is the reason why Norway is such a wealthy nation, you might expect Norway's wealthiest people to focus on that industry. But that's not the case, at least not directly.
Now, let's take a look at the top ten in more detail:
1. John Fredriksen
NOK 205 billion: The Oslo-born Cypriot national who lives in London tops the list, and comfortably so. No-one else is anywhere near him in terms of total assets. Shipping magnate John Fredriksen is worth more than three times his nearest rival.
Several of Fredriksen's largest investments have soared over the past year. Frontline is up over 50 percent, and recently acquired positions in the tanker shipping companies International Seaways and Euronav have already yielded high returns.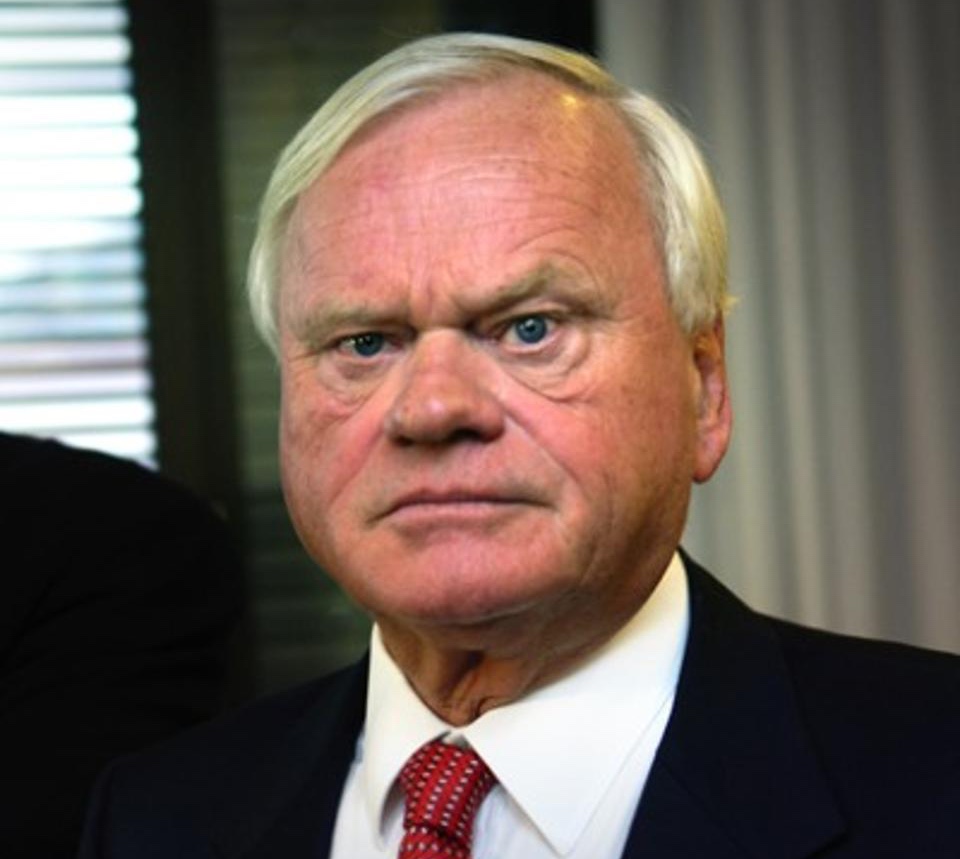 His inclusion on the list remains curious given that he renounced his Norwegian citizenship "because it offered his family better tax arrangements", according to several media reports. Norwegian citizens are taxed on their wealth in addition to their income.
2. Ole Andreas Halvorsen
NOK 63 billion: Fredrikstad-born Ole Andreas Halvorsen is an interesting case, as he actually fell 62 places to 437th on Forbes magazine's list of the world's wealthiest individuals. Yet his value on Kapital's list has increased.
The hedge fund manager has endured a challenging year. Viking Global Investors lost millions in terms of dollars, but significant exchange rate movement means Halvorsen's personal wealth in Norwegian kroner has increased.
The CEO and co-founder of the Connecticut-based hedge fund, Viking Global Investors, remains a Norwegian citizen but lives in the east coast state.
Halvorsen worked in the investment banking division of Morgan Stanley after finishing his studies and moved into a senior position with Tiger Management Corp before co-founding Viking Global Investors.
3. Odd Reitan
NOK 59 billion: Chances are you'd expect many of the top ten to be involved in shipping or the energy industries. However, those in positions three and four are both in the supermarket trade.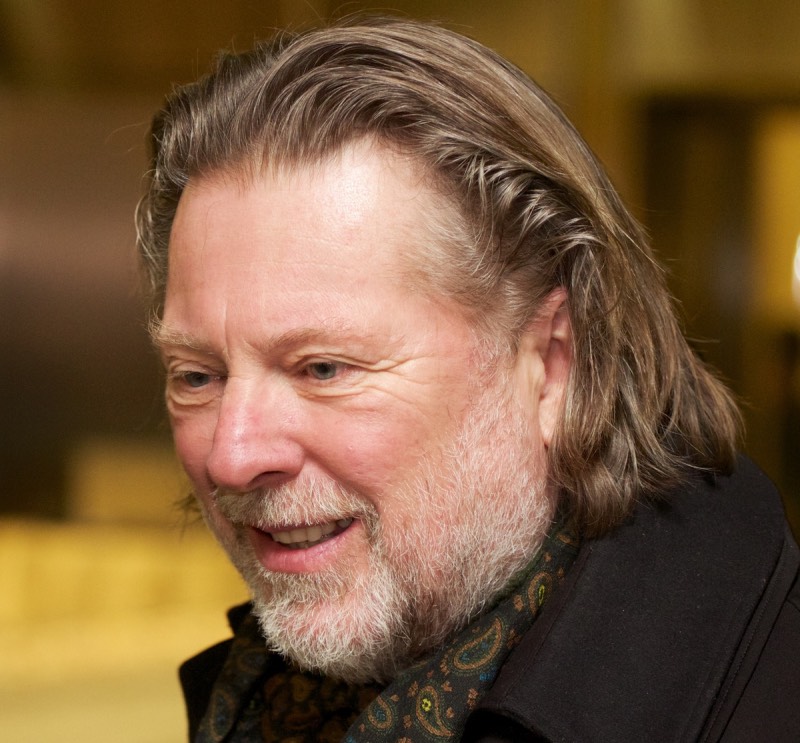 Odd Reitan is the founder of well-known supermarket chain Rema 1000. The chain began in Trondheim and now covers the entire country, as well as several other countries in northern Europe.
Reitan was also the man behind the expensive overhaul of the Britannia Hotel in Trondheim.
4. Johan Johansson
NOK 51 billion: The founder of Rema 1000's main rivals NorgesGruppen, which includes the brands Kiwi, Meny, Spar and Joker, is worth almost as much as Reitan.
Recent years have been challenging for Johansson with increased purchase prices and electricity prices eating into profits. Despite owning around 70% of NorgesGruppen, Johansson and his family keep a relatively low public profile.
5. Johan H. Andresen
NOK 45.2 billion: Cashing in his fortune upon the sale of family business Tiedemanns Tobakksfabrikk in 2005, Andresen has since gone on to become quite the savvy investor through his investment company Ferd.
During that time his worth has increased from NOK 9 billion to NOK 45 billion. He has accomplished this by, among other things, building up a diversified investment portfolio in real estate, privately owned companies, and publicly listed shares.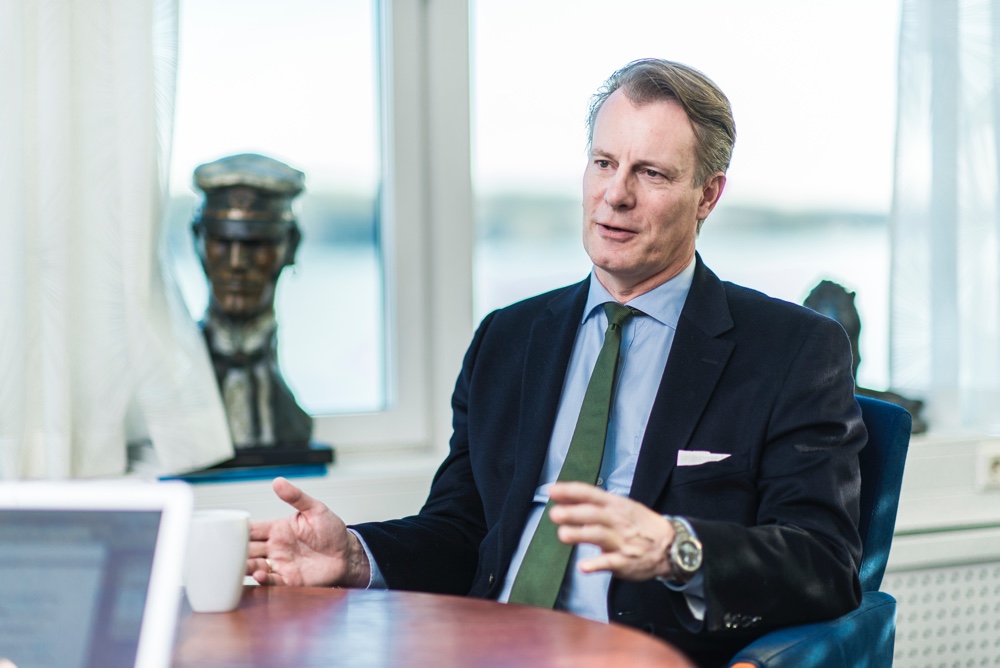 Through Ferd Capital, Andresen holds billion-value shares on the Oslo Stock Exchange, including as the main shareholder in the renewable energy company Cloudberry and in the packaging company Elopak.
6. Gustav Witzøe
NOK 38.5 billion: Who knew there is so much money in salmon? The Witzøe family certainly does. That being said, the family has lost a big chunk of its wealth over the last twelve months.
Witzøe owns approximately 40% of the world's second largest salmon farmer, SalMar, which processes hundreds of thousands of tonnes of salmon each year. But over the last 12 months, the company has seen its share price fall by approximately 30%.
Much of his fortune is to be inherited by his son, Gustav Magnus Witzøe. In addition to a future controlling interest in SalMar, the 30-year-old already invests in technology startups and real estate, and has worked as a model. He has a big social media following.
However, for the time being, Kapital chooses to attribute the values to his father: "All assets have been transferred to his son Gustav Magnar, but as the senior still runs the shop, we still attribute the values to him," said the report.
7. Kjell Inge Røkke
NOK 38.4 billion: Kjell Inge Røkke has developed an impressive business operation through his company Aker and its associated subsidiaries. With a stake of about 68%, Røkke has control over substantial values in the listed company.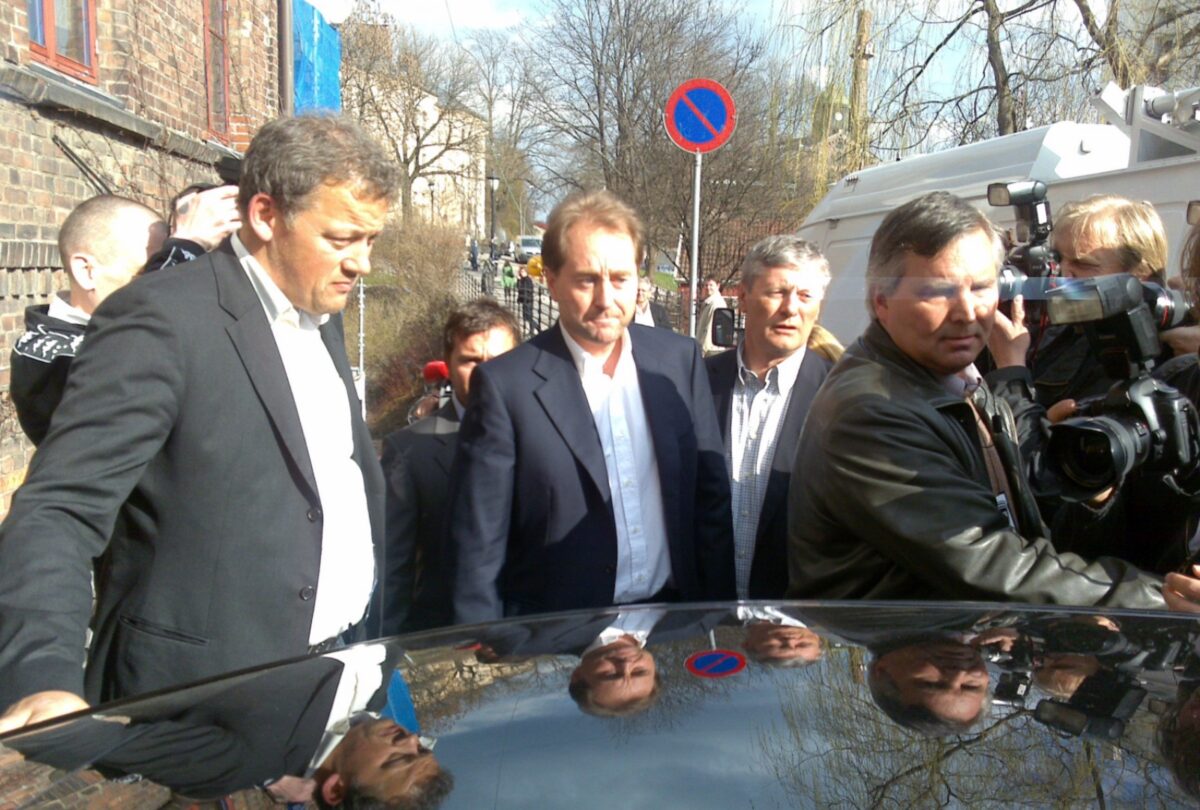 Røkke launched his business career with the purchase of a 69-foot trawler in the USA in 1982, and gradually built a leading worldwide fisheries business.
Today, Aker ASA is one of Norway's biggest companies, engaged in offshore fishing, construction and engineering. The company has suffered a loss in share value of 13% over the past year though, because of last year's extraordinarily high oil and gas prices. This has meant a decline in Røkke's personal wealth, too.
Røkke is known for his philanthropy and has previously announced he will give away "the lion's share" of his vast fortune to good causes. However, in September 2022, Røkke chose to change his tax residency, becoming a resident of Switzerland.
8. Torstein Hagen
NOK 34.4 billion: The founder, chairman and CEO of Viking Cruises has enjoyed a year of positive wealth growth following the post-pandemic recovery enjoyed by the cruise industry.
However, Kapital placed a large asterisk over Hagen's estimated wealth: "It should be noted that there is greater uncertainty linked to the development in Viking Cruises, which owns hundreds of cruise ships, as the company is not listed on the stock exchange."
Founded in 1997 with just four ships, the Viking Cruises fleet has grown to 10 ocean cruise ships and the world's biggest fleet of river cruise ships.
9. Stein Erik Hagen
NOK 31.2 billion: Businessman and investor Stein Erik Hagen is another person on the top ten to see their wealth fall.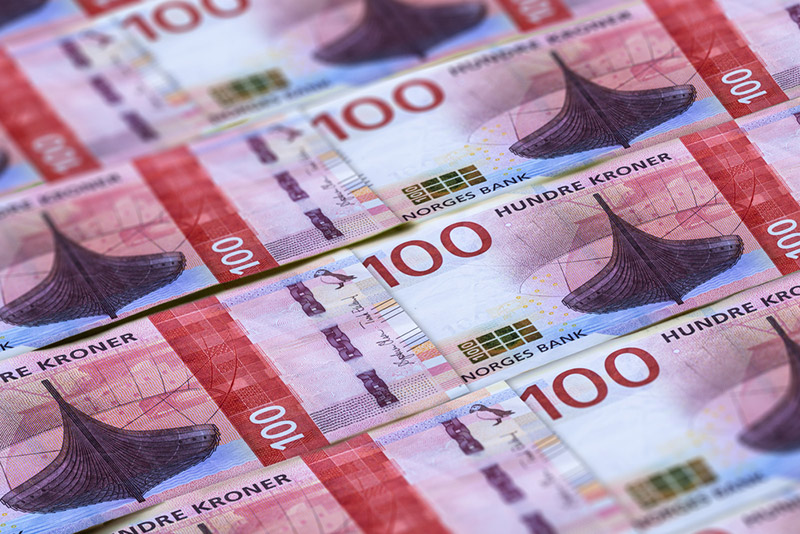 Through the family conglomerate Canica, Hagen has ownership interests in retail, consumer goods, and real estate. Shares in thhe food giant, Orkla, in which the family holds a controlling stake, is down about 4% over the past year.
Hagen has recently announced that he had taken control of costs by disposing of various luxuries. According to VG, both a jet and a small plane, a cabin in Kragerø, apartments in New York and London, and a house in the Hamptons have been sold in the last couple of years.
10. Petter Anker Stordalen
NOK 25 billion: Despite enjoying a strong year of recovery in his hotel operations, Stordalen's personal wealth fell by 10% due to the impact of rising interest rates and market unrest.
His Strawberry hotel group enjoyed a record year. In particular, new hotel opening have performed well, including luxury Oslo hotel Sommerro.
Where are all the women?
Of the 400 on the list, only ten are women. With a wealth of 9.05 billion, Rannfrid Rasmussen is placed 34th on the list. Her company Rasmussengruppen focuses on financial investments, offshore, and real estate.
Yuhong Jin Hermansen holds an estimated wealth of NOK 4.75 billion, placing her 84th on the list. She is the majority owner of the transport company DSD, which has been transformed into an investment company with an increasing focus on early-stage investments in technology and sustainability.