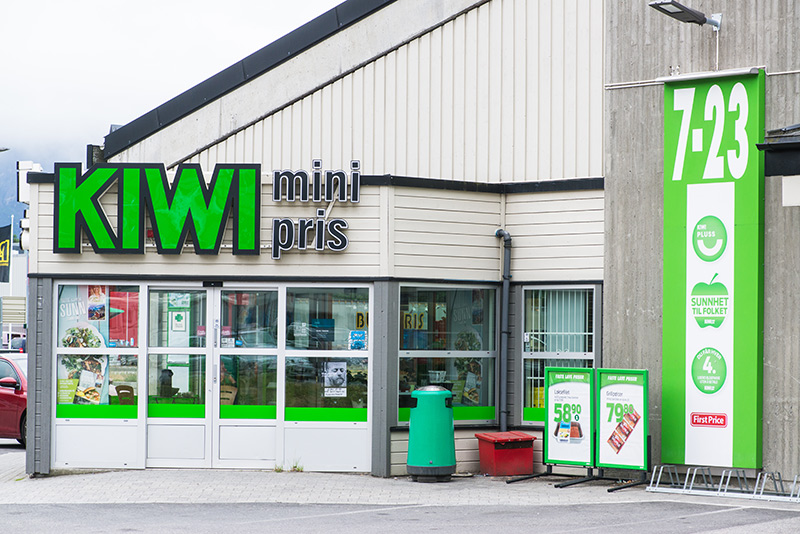 New to Norway? You'll want to get your head around the main grocery stores and supermarkets. Here's a rundown of the main chains and what to expect when doing your regular food shop.
Grocery shopping in Norway doesn't always get the best press. There's regular news stories about Europe's most expensive groceries, and expat forums abound with complaints on poor quality fresh produce and lack of variety.
I'm writing this article to allay some of those stereotypes and confirm others. But don't worry, supermarkets here aren't as daunting as you might expect!
The first thing to note is that grocery shops in Norway are readily accessible. In most major cities here, you are only ever a short walk from you nearest store. On the flip side, that means that the stores are generally smaller than you'll find in the UK and USA, for example.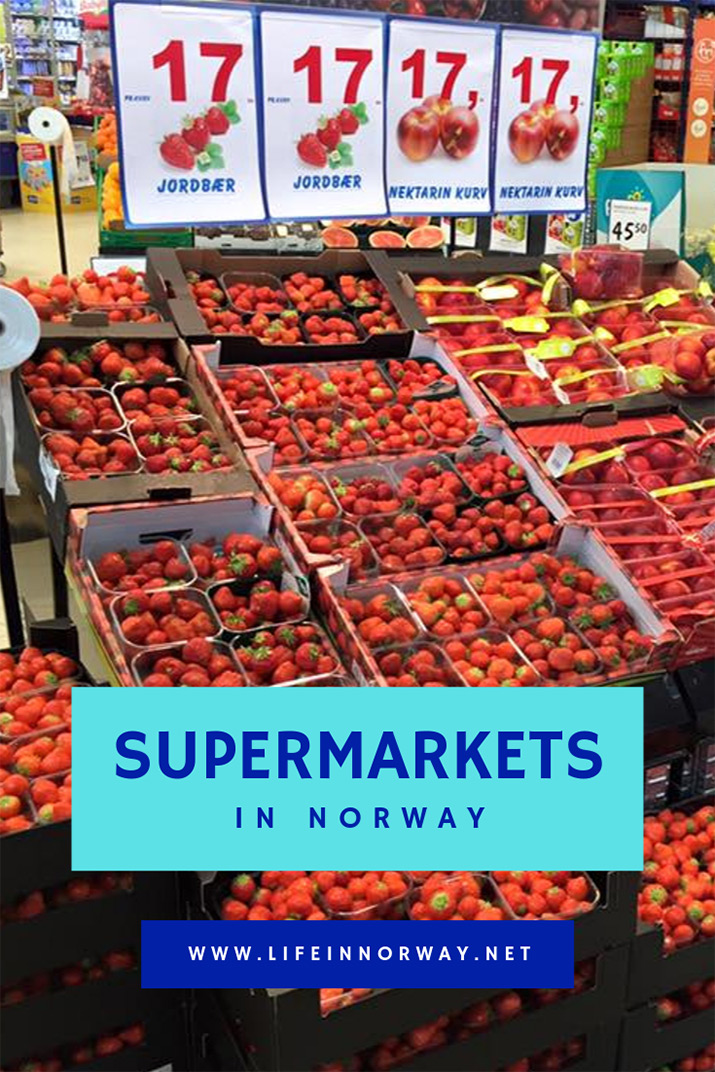 Rema 1000
Rema 1000 is a discount supermarket that opened its first store in Trondheim in 1979. The chain has 868 stores in Norway with over 20,000 employees. Rema 1000 is under the umbrella of Reitan Group (Reitangruppen), taking the name from its founder Odd Reitan, one of Norway's wealthiest people.
The idea for store was originally inspired by the German supermarket chain Aldi. Rema 1000 started out with a limited range of products in order to drive prices lower; however, changes had to be made in order to adjustment to Norwegian market, so the product range was gradually increased.
Read more: 10 Ways to Save Money on Groceries in Norway
Rema 1000 remains one of the most popular supermarkets in the country. Its staff are often cheerful and friendly, and as a customer, this goes a long way. The chain has a blue colour scheme, one which is smart and immediately recognisable as 'Rema blue', it is a colour scheme that sets them apart from the competition.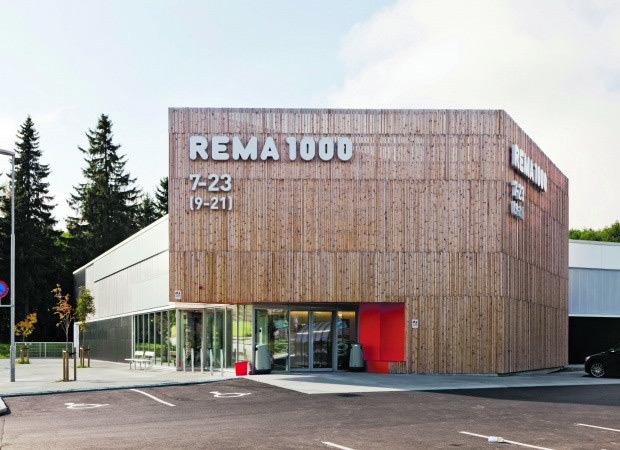 If you're a regular customer of Rema 1000, it's well worth downloading their app, Æ. Members get 10% off all fruit and veg, and your 10 most commonly bought items. There's also frequent members-only offers.
It's free to download and become an Æ member. What's more, by linking the app to your debit card, you automatically get the discount at checkout when paying with that card.
Coop
Founded in 1906 as NKL (Norges Kooperative Landasforening; Norwegian Cooperative Association), Coop Norge AS is one of the country's biggest supermarket chains, with a revenue turnover of 30.041 billion NOK.
Coop have various different shop types and sizes, consisting of Coop Prix, Coop Extra and Coop Mega (smallest to biggest).
The main Coop stores have a red colour scheme and colleagues wear red uniforms. Coop is the supermarket that most reminds me of stores back in the U.K., both in terms of layout and how they promote their best prices.
In addition, Coop Norge AS also own Obs, a hypermarket store, often containing a hardware store. Obs has 33 locations scattered up and down the Norway. Another branch of the cooperative is the smaller grocery shop Matroken.
Kiwi
Kiwi is another of the big supermarket chains in Norway with almost 500 discount stores. It's part of the NorgesGruppen, the same group that owns Meny, another supermarket, and the smaller convenience stores Joker and Mix.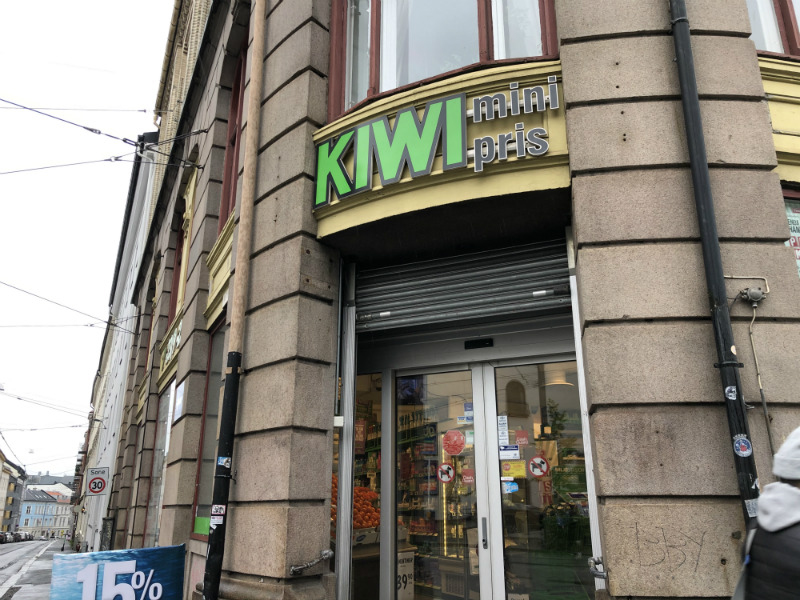 This store is my first choice for groceries, and not just because I find it one of the cheapest. I find the layout of Kiwi shops are often easier to navigate too.
Kiwi has the brightest and most standout colour scheme of the big grocery stores in Norway. They have a green overall colour scheme, which I've always quite liked.
But the really eye-catching part of this has been reserved for the staff uniforms. Kiwi have opted for bright green t-shirts and green trousers. At some stores, or maybe this has since been discontinued, their colleagues wear an outrageous design of green chequered pants.
Bunnpris
Bunnpris is classed as a discount store, owned by I. K. Lykke AS. It has over 250 locations, mostly in central and northern parts of Norway and also in Oslo. Its shops in capital are smaller, operating like convenience stores, with a lot of products crammed in to a small floorspace – this allows them to open on Sundays.
The current CEO Trond Lykke, has had some kind of business operations in the family since 1830. Bunnpris opened its first store in 1981 in Trondheim, the success of the store facilitated mass expansion through other parts Norway.
Bunnpris' colour scheme consists of yellow and black. I've used their stores mainly as a handy alternative to convenience stores on Sundays. Their weekly offers offer great discounts on everyday essentials.
Meny
As mentioned earlier, Meny is part of the NorgesGruppen, the group that also owns Kiwi, Joker and Mix. It opened its first store in Norway in 1992 and focuses mainly on fresh products.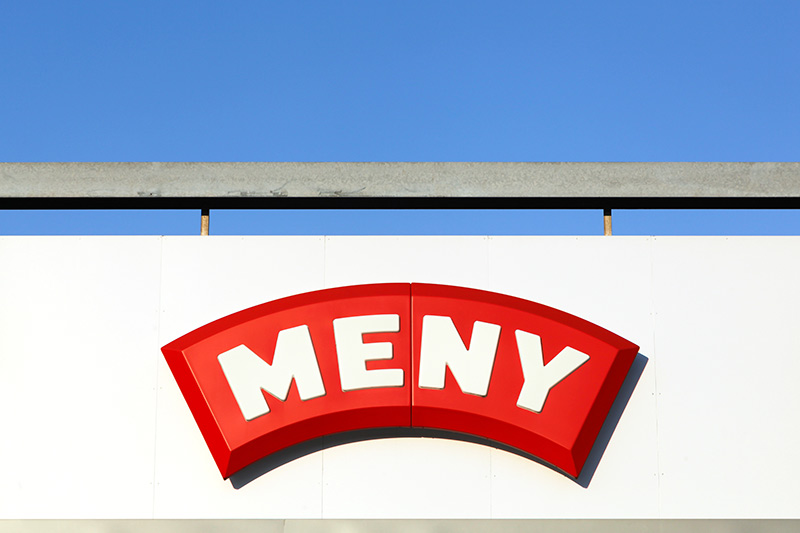 Meny is a pleasant store, with the fresh fish and bakery section a particular favourite of mine. It's also a good option when you're looking for popular international foods that are hard to find elsewhere.
However, overall, I find the store a little overpriced, which leads me to shop there only once or twice each month.
Convenience stores in Norway
Aside from the big supermarkets, convenience stores in Norway are a big business. Some are open through the night and the shops that aren't are often open until late. Importantly, these stores are often open on Sundays, unlike most of the supermarkets. For the exceptions, see below!
Read more: Norway's groceries are Europe's most expensive
In Oslo, you are never more than a kilometre or two away from a Deli de Luca, 7-eleven, Narvesen or Mix store. The most extreme case of this is evident on Holbergs Plass, where two 7-Eleven stores face each other on opposite sides of the road.
Prices in convenience stores are, rather predictably, quite high. The choice of products is also fairly slim, but you can usually buy bread, milk and so on. Just be sure to check the expiry dates! Most stores ansi offer hot food and pastries that you won't find in many regular supermarkets, along with coffee.
Foreign supermarkets in Norway
All big cities (and many smaller ones, too) also have supermarkets set up by enterprising immigrants. Whatever the origin of the owner, these stores tend to have a terrific selection of imported foods from around the world.
Most also have a good selection of fresh produce. In my experience, the fruit and veg at these stores can often be better quality than the chain stores, and there is certainly more variety. The fruit and veg is also much cheaper, and is rarely wrapped in plastic.
For you Brits out there missing the frozen beige food of the Iceland supermarket chain, you're in luck! There are a handful of Iceland stores now open in Norway. The prices are nowhere near as low as they are in the UK, but it offers frozen goods that are otherwise hard to find in Norway.
At the time of writing, there are four Iceland stores in the Oslo region (Asker, Bekkestua, St. Hanshaugen, Stovner) and one in Larvik. If you're not in the south-east, Iceland food is stocked in selected Europris outlets.
Sunday opening
As a general rule, supermarkets are not open on Sundays. That's because by Norwegian law, only retail stores below a certain size are able to open on Sundays. There has been talk of this law changing, but nothing has happened so far.
To be able to open on Sundays, some stores have special smaller sections that they open just on Sunday. This is most commonly seen with the Bunnpris chain. There is also a chain of smaller supermarkets called Joker, many of which open on Sundays. However, these are often more expensive and you should only shop for the essentials here.
Those supermarkets that do open on Sunday are often restricted to 10am-4pm or 11am-5pm opening hours.
Top tips for supermarket shopping in Norway
It is a cliché thing to say but shop around. All of the aforementioned stores have some kind of offers or special discount that rotates typically on a weekly basis. It's just a case of finding out about them! Check out the posters outside stores for the best offers, or download the supermarket's app.
Alternatively, to find the best prices, most shops offer a printed flyer that can be picked up in store. If you live locally, you'll probably find one in your mailbox, too. Another option is to check the store's website. There are always ways to save money on groceries in Norway.