Enjoy a photographic tour of Risør, a wonderful small coastal town on the coast of Southern Norway.
Welcome to the historic town of Risør in Agder county. Around 4,000 people live in this coastal community, but many more choose to visit. That's especially true in Norway's summer vacation month of July.
The town of Risør is a popular tourist destination among Norwegians who know the beauty of southern Norway that many international tourists miss.
In this article, we'll share with you some fantastic photos from Risør on a lovely summer day in early August, 2021. Enjoy!
Risør harbour & waterfront
The coastline of Risør is a big draw to the town. It's the beating heart of the local community and popular with visitors thanks to the string of bars and restaurants.
Water has always been important to Risør. At one point towards the end of the 18th century, Risør was Norway's sixth largest shipping town and an important centre of shipbuilding.
The town's Wooden Boat Festival (Risør Trebåtfestival) celebrates this heritage with a regatta and plenty more celebrations on dry land.
A community of wooden ship craftspeople remains active in Moen, a few kilometres to the west of Risør.
The white wooden buildings of Risør
Many places in Norway such as Gamle Stavanger and the Dutch Quarter of Flekkefjord are famous for their traditional white, wooden houses. But Risør is perhaps the best of them all.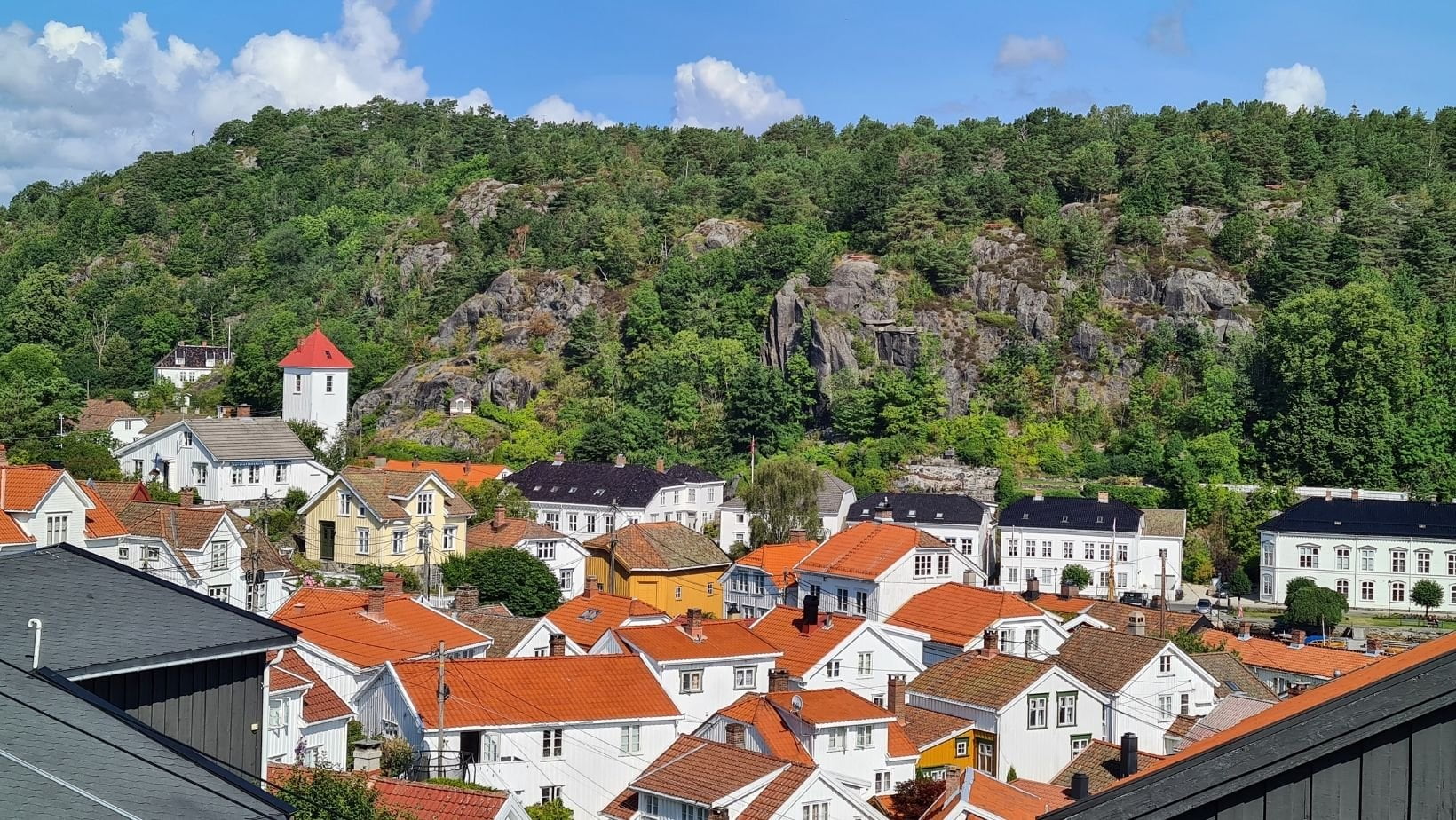 Risør actively protects its old, white wooden houses and the result is simply stunning, especially when the sun is shining.
In Norwegian, Risør is known as Den hvite by ved Skaggerak – The White Town by the Skaggerak. The Skaggerak refers to the stretch of water between this part of southern Norway and Denmark.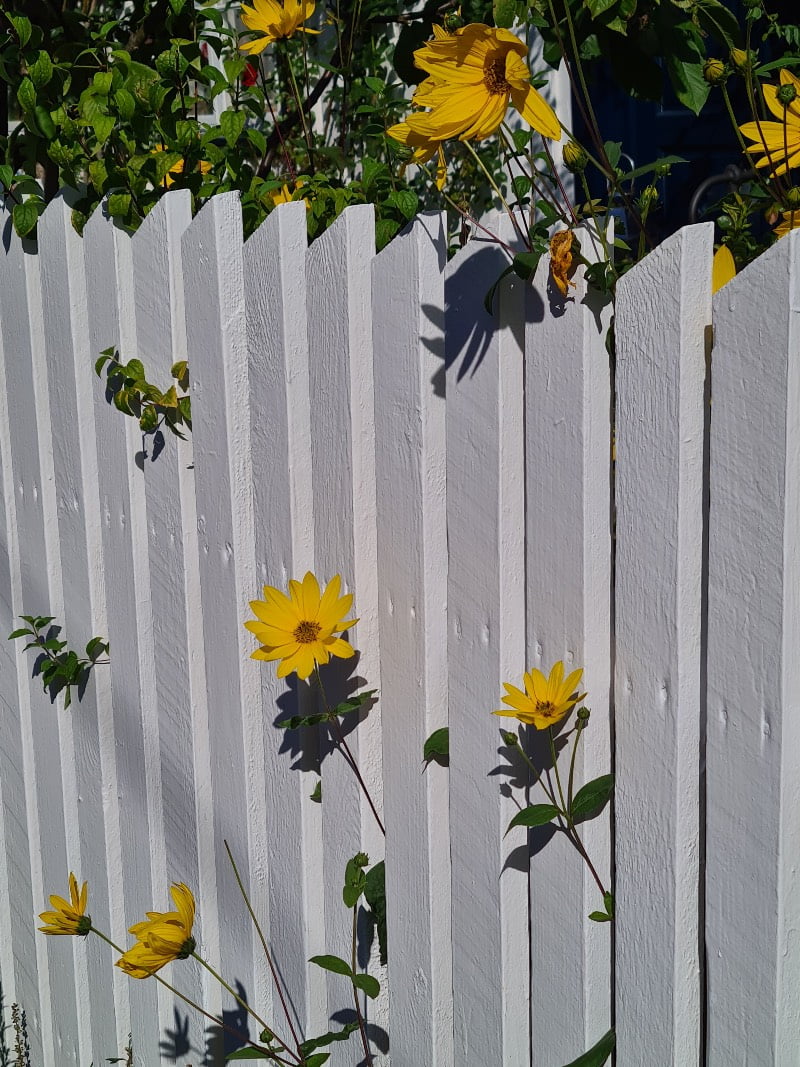 Around 450 years ago, Risør was a small fishing village when Dutch vessels called to purchase timber from the forests of southern Norway. A town quickly grew to serve the trade as it did in Flekkefjord and a number of other coastal towns.
However, most houses are more recent than you may expect. Risør was devastated by fire in 1861. White paint was chosen during the reconstruction because residents wanted to give the impression of prosperity to future visitors.
The churches of Risør
Despite the town's small size, it has two historic churches.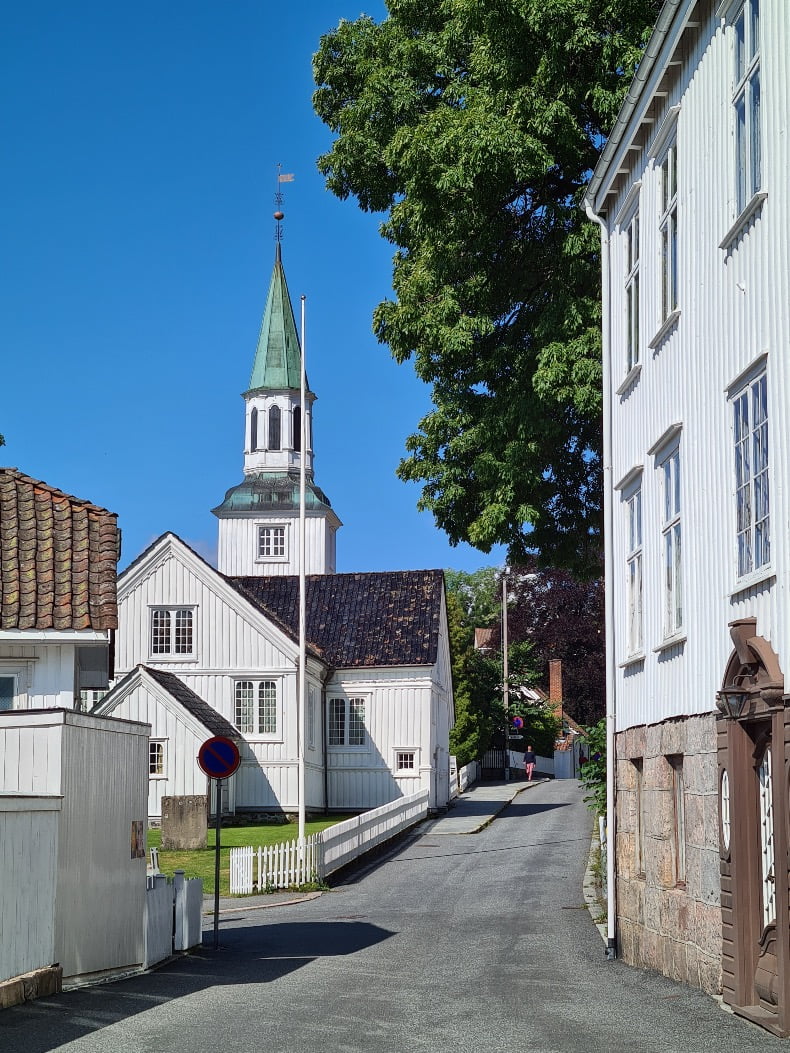 Risør Church is made of wood and painted white, of course! It was built in 1647 by an unknown architect and seats about 450 people. Since then, it has been renovated several times, most notably in 1928.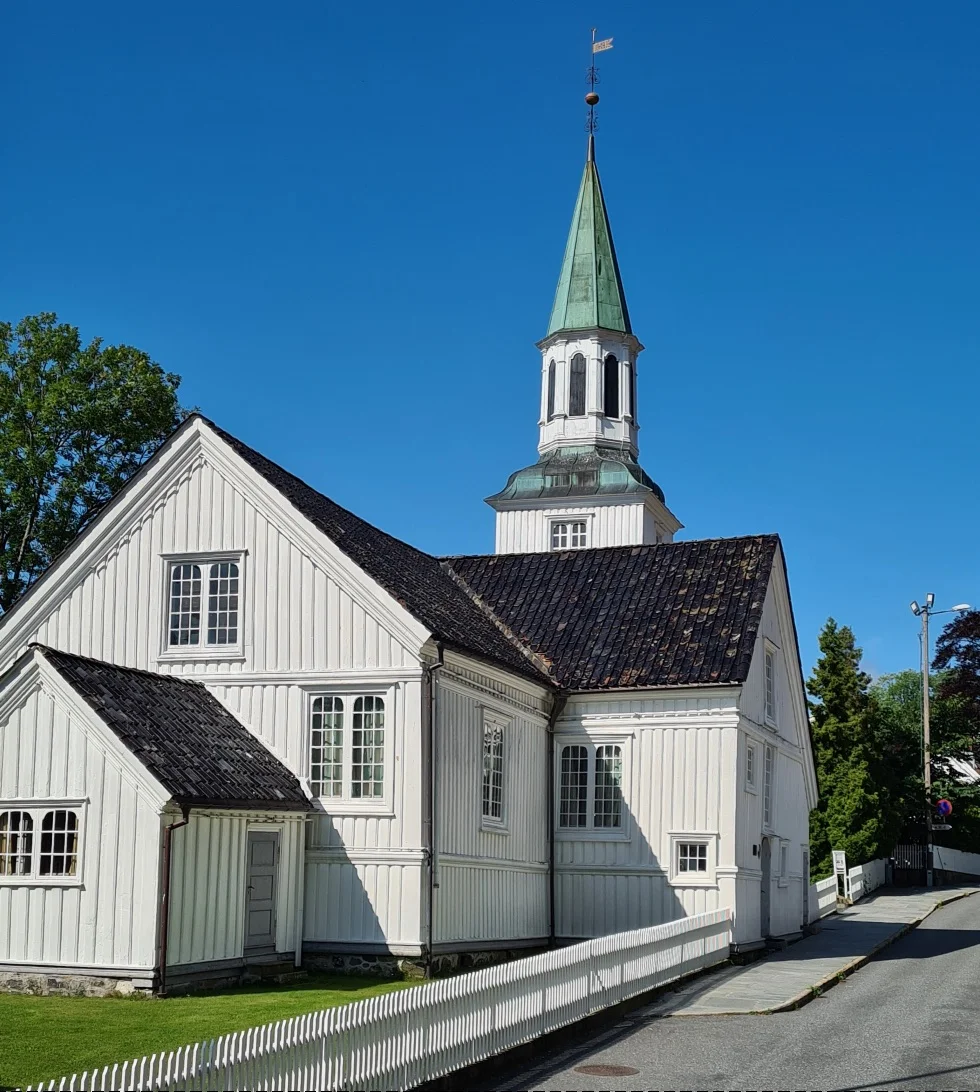 Walk a little to the west and you'll see the impressive Frydendal Church. Once again, it's a white wooden building! The church was built in 1879 and seats around 300 people.
Where to stay in Risør
So, are you planning a trip now? I can't say I blame you!
Risør Hotel offers traditional rooms in a central location, some with a sea view and some with direct access to the garden. A minute or two from the waterfront, Det Lille Hotel is a charming alternative. Both hotels are popular with couples.
There's more to see in and around Risør, but I hope this gives you a taster! If you enjoy this post, please share it on Facebook, Twitter or Pinterest so others can find it too. Just hit those social sharing buttons.