Whether you live in Norway or you're just visiting, here's what you need to know about the Schengen area.
Norway's relationship with Europe is a complex one. Although not a member of the EU, the Scandinavian nation is part of the EEA and the Schengen area.
If you wanted to take a road trip from Tromsø in Northern Norway to Gibraltar on the very Southern tip of the Spanish mainland, how many times on your 5,333km, nine-country journey would you have to show your passport to a border guard?
If you answered 'once', go to the top of the class. Any other answer? Read on…
Why does the Schengen area exist?
Many people will tell you that the history of Schengen goes back to the Treaty of Rome in 1957, where one of the aims was to remove all artificial barriers between the people of Europe. Norwegians, on the other hand, might tell a different story.
In 1952, the Nordic countries of Norway, Sweden, Denmark and Finland came together to agree the Nordic Passport Union. This abolished the need for passports when travelling between the two countries. Two years later, it was extended to abolish work permits so if you could work in one country you could work in another. Iceland joined later, in 1966.
Internal borders create artificial barriers between people and trade. Eliminating barriers helps increase social cohesion and reduce the potential for conflict. Free movement of people was therefore one of the key aims of Europe in the Treaty of Rome.
Unfortunately, it's not very easy to get people to agree to it. There are technical problems – 'how do you maintain law and order?' for example – as well as cultural and political frictions to overcome.
So, it wasn't until 1985 that five countries in Europe – Belgium, France, West Germany, The Netherlands and Luxembourg – came together, in the town of Schengen in Luxembourg, to put together and agreement on how to start this process. This was, for various reasons, separate from the EU (as the EEC at the time).
How the Schengen area works
It can be a long, slow process to abolish borders, even after you've agreed to do so. Schengen got a head start as three of the five original signatories – Belgium, The Netherlands and Luxembourg, had already abolished common border controls.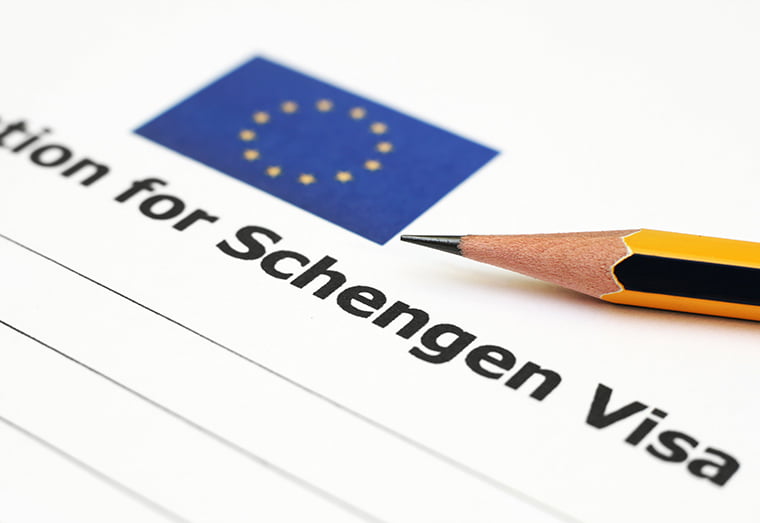 Firstly, among the original signatories, a green 'visa disc' was introduced, which allowed a quick visual check on car windscreens, dramatically reducing the time it took to cross the borders.
The next step was the Schengen Convention of 1990, which set the groundwork for abolishing all border controls between the countries. This was finally implemented in 1995. By 1997, all members of the EU (with two notable exceptions) had signed up to be a part of Schengen.
Read more: Norway's Relationship with Europe Explained
The existence of the Nordic Passport Union effectively meant that Norway and Iceland would have been de facto members of Schengen anyway. As such, it made sense to formalise this arrangement and agree official membership.
Norway and Iceland were the first two non-EU members of the Schengen Area. Nowadays there are four as Liechtenstein and Switzerland – the other two members of EFTA – eventually joined.
Benefits of the Schengen area
Overall there are 1.3 billion crossings of Schengen borders each year. The biggest saving is in money from not needing to employ border control guards. In turn, the cost of maintaining external borders is shared among the members so that small members on the edges don't have a disproportionate cost.
There are benefits for trade too as goods can move around the area more quickly. In the past, goods could be held up for hours or even days at border crossing until they could be properly checked.
The increase in immigration and trade adds up to an effect similar to reducing tariffs on goods by 0.7%. That may not sound like much but in terms of European trade it's worth hundreds of millions annually.
The main benefit for travellers, that wasn't even envisaged originally, has been the creation of the Schengen Visa. Travellers from outside Europe can apply to any of the members for a visa that covers the whole area.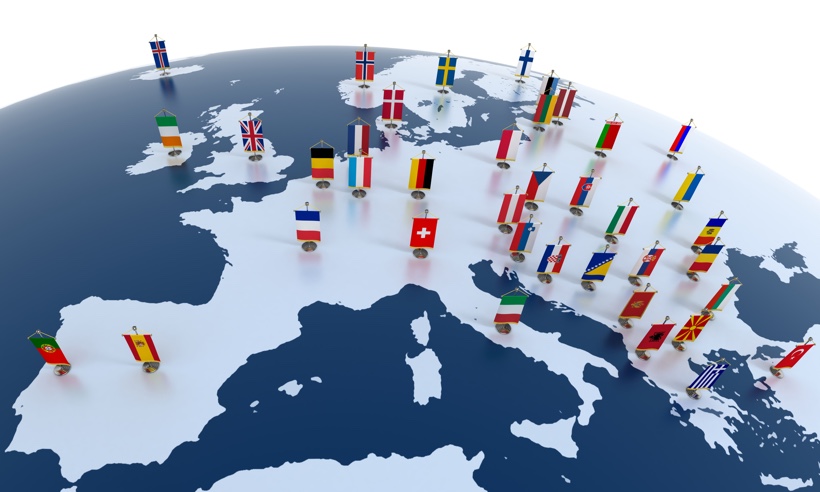 This has led to some countries, such as Estonia, no longer issuing visas of any kind as they have no need to. If you want to visit Estonia, simply get a visa from Finland or any of the other countries and you're all set.
Which countries are part of Schengen?
Membership of Schengen is now compulsory for EU member states, though there are six EU countries that are not members. Romania, Bulgaria and Croatia are all working towards joining the area but, at time of writing, have not met all of the necessary criteria.
Cyprus, meanwhile, would like to join but the issue of the internal border between the Turkish and Greek parts of the island is making it more complex.
Two countries have opted-out of Schengen entirely. The UK and Ireland have for many years operated a Common Travel Area allowing free movement between the two. At the time of the agreement, both countries felt that Schengen could have jeopardised the efforts to solve the issue of Northern Ireland and so opted out.
Both countries have joined in some aspects of Schengen, such as the common policing and people tracking system that helps prevent cross-border crime.
There are always exceptions
There have been some instances of border checks being reintroduced temporarily. Portugal introduced some border checks when hosting the European Football Championships and the Lisbon Summit.
Some countries also reintroduced checks in response to the European Migrant Crisis. And of course, the free movement of people was also stopped during 2020's public health crisis.
Also, for the most part, overseas territories are excluded. Greenland and the Faroe Islands are notable exceptions to Schengen, though they have fairly open borders anyway. And getting back to the British territory of Gibraltar, full passport checks are maintained for entry and exit to this rock at Europe's southern tip.
And it's worth noting that, despite allowing passport-free travel all the way from northern Norway to southern Spain, you might still be subject to identity checks by law-enforcement agencies along the way. So while you won't need it to cross a border, it's best to keep your passport handy just in case.
The Schengen Area brings great benefits to travellers, workers and economies. But it all kinda started with the Nordic countries who showed, through their passport union, that it was possible.