Police have named the man charged with the bow and arrow attacks in Kongsberg, Norway, that left five people dead on Wednesday night. Here's what we know so far.
Norwegian police have confirmed that five people have been killed and a couple more injured in a shocking attack in Kongsberg. A 37-year-old Danish man has been arrested and charged.
While the attacker used a bow and arrow throughout the city, his victims died of stab wounds. The Police have confirmed he carried multiple weapons.
Kongsberg is a city of around 25,000 people, approximately 84km southwest of the Norwegian capital city, Oslo.
Local man arrested, a 'convert' to Islam
Police initially refused to comment on the identity of the accused, but later confirmed his identity. The man was named as Espen Andersen Bråthen, a Danish citizen living in Kongsberg.
While holding Danish citizenship through his parents, he was born in Norway and has few personal ties to Denmark.
According to his appointed lawyer, the arrested man has cooperated and "explained in detail" the events. However, he does not admit criminal guilt.
His initial case was heard at Buskerud District Court in Kongsberg on Friday at 9am. He was detained for an initial four weeks and referred for psychological assessment.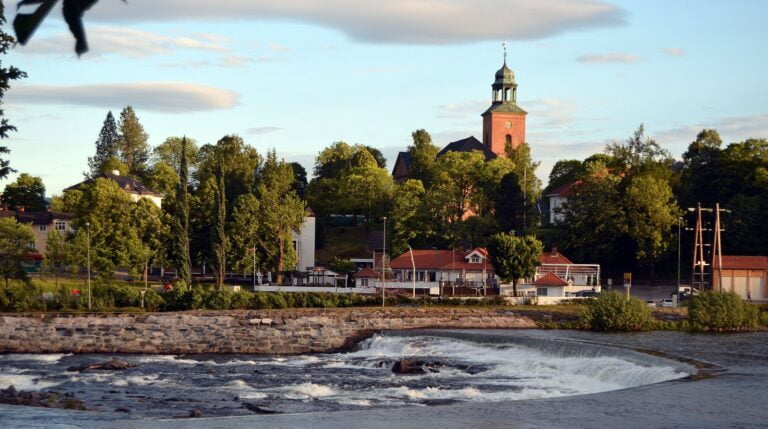 Police lawyer Ann Irén Svane Mathiassen told TV2 that the accused was previously known to the Police in connection with several different matters.
It has since emerged that there were concerns about radicalisation of the individual, and he had been a convert to Islam. In 2017, he recorded a video announcing his conversion, referring to himself as a "messenger."
However, local Mosque leaders say they "sent him away" when he approached them around the same time. Members of the local Mosque attended a service held to commemorate the victims.
Read more: The Latest News from Norway
Norwegian press reports suggest the man had been previously banned from visiting his parents after threatening to kill them. He lived alone and had a very small circle of friends. Police believe he was suffering from mental illness and that there was little to suggest that this attack was carefully planned.
What happened on Wednesday night?
At 6.13pm on Wednesday evening, police received multiple reports from people in central Kongsberg, of a men roaming the streets with a weapon said to be a bow and arrow. Among other places, attacks took place inside a Norwegian supermarket.
Coop spokesperson Harald Kristiansen, told NRK there had been "a serious incident in our store" but that no employees were among the injured. "We are providing assistance to our colleagues and helping police with their investigation," he added.
A major police operation supported by national resources was launched following the reports. Within 30 minutes, police arrested a man and took him to the police station in Drammen. He is believed to have acted alone.
Five dead
Five people were killed and two people were injured. Police say although the man aimed arrows at his targets, the victims died of stab wounds, suggesting he carried multiple weapons.
The deceased were all aged between 50 and 70.
One of the injured is an off-duty police officer who happened to be at the scene in his spare time. Both the injured are in hospital," said local police spokesperson Øyvind Aas.
Read more: Gun Ownership in Norway
In the hours following the attack, Norway's Police Directorate sent out a national order for police to be armed. Norwegian police are usually unarmed but officers do have access to weapons when authorised.
According to a press release, the police have no concrete indication of a change in threat level, so it appears to be a precautionary measure.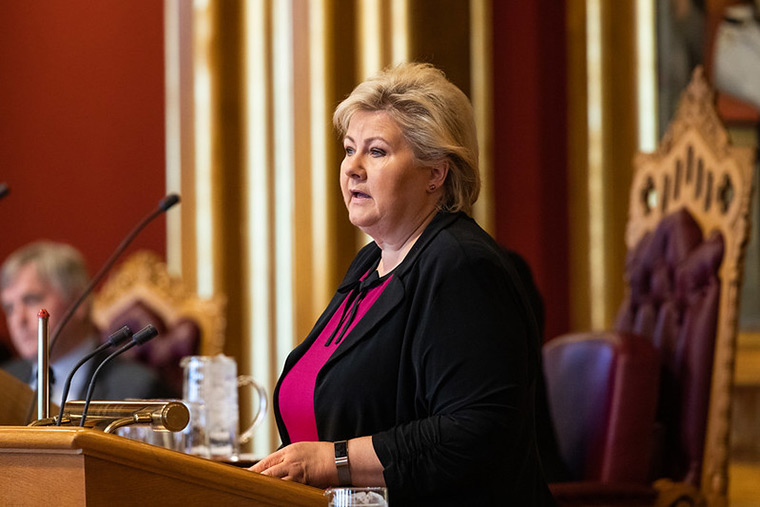 Solberg speaks
Outgoing prime minister Erna Solberg said the situation has shaken everyone. "I understand that many are afraid. It is therefore important to emphasize that the police have control," said Solberg.
Solberg said the incoming prime minister Jonas Gahr Støre has been notified of the situation, adding that "now it is very important that the police get to do their job."
A tragedy
Mayor of Kongsberg Kari Anne Sand said they are working on support for local residents. "It's a tragedy, absolutely awful. One does not think such a thing can happen in Kongsberg."
A reception centre for relatives of those involved has been setup at Gyldenløve hotel in Kongsberg. "Anyone who needs assistance in connection with this incident should go there," states the municipality on its website.