Student packing list: Your backpack is the survival kit for the starting few months if you are shifting to a new country like Norway as a student.
To get it right remains the biggest challenge for a student coming from a completely different culture and climate. Neither you could carry everything with you, nor you could buy everything on arrival. This calls for an enormous brain excursion and forming a detailed checklist.
Read more: Preparing to Move to Norway
If you get the list right, half the work is done. So, today I'm sharing my checklist as an Asian student relocating to Trondheim, Norway.
Important documents
Although you upload maximum documents on the respective portals of the university, you need to carry all in the original for further verification.
All the documents stating your academic records and degrees, passport and visa, offer of admission letter, other IDs if any, IELTS scorecard, proof of financial ability with the necessary bank transcript, motivation letter, CV in European format, work experience certificates (if any) and any necessary medical reports need to be arranged and carried.
It's advisable to carry these in the cabin bag rather than your checked luggage as some airlines transport luggage through different flights. In the case of luggage loss, at least your documents are safe.
Read more: Norway Immigration Guide
It is a good idea to write the following information on your checked baggage:
Your name
Email address
Mobile number with country code
Your residential address in Norway and home country (for students who will stay for more than 6 months, a residential address in Norway is required for visa process)
You may also mention the name of the University and course allotted
Do check the validity and type of passport you have. Analyze whether the expiry date is falling before or after the period of your completion of studies or your stay in Norway. Also, check the same if you are planning for a visa extension.
Electronic devices
There is an item that I carried with me and is using it every day. Guess what! Is it a warm cloth or is it a shoe or a moisturizing cream? No, it is a Travel adapter. Yes, the size of points for charging and your electronic devices may differ significantly. So, it's better to carry one standard travel adapter.
Half of our world gets stored on our laptops and mobiles. It's kind of a short circuit situation if we miss even one item out of them. So, Mobile, Laptop (configure and update it before traveling), chargers, travel adapter, hard disk, power bank, pen drive, data cables, electronic calculators are the basic devices that you would need at least.
Please check your mobile service provider for international packs as it may take a couple of days to buy a new sim.
Clothing and shoes
The climate difference calls for a completely different selection of clothes from your home country, but this doesn't mean you carry a bulk of warm clothing in your luggage. Most of these warm clothing remains untouched as they won't be sufficiently warm for the climate here.
As winter in some continents (Asia and Africa, except some critical places where population usually is sparse) is not that extreme, winter clothes from there may not be very helpful.
You can get good quality jackets and sweaters here in some used clothes stores and flea markets organized mostly on weekends at cheap prices. Just remember to wash well before use!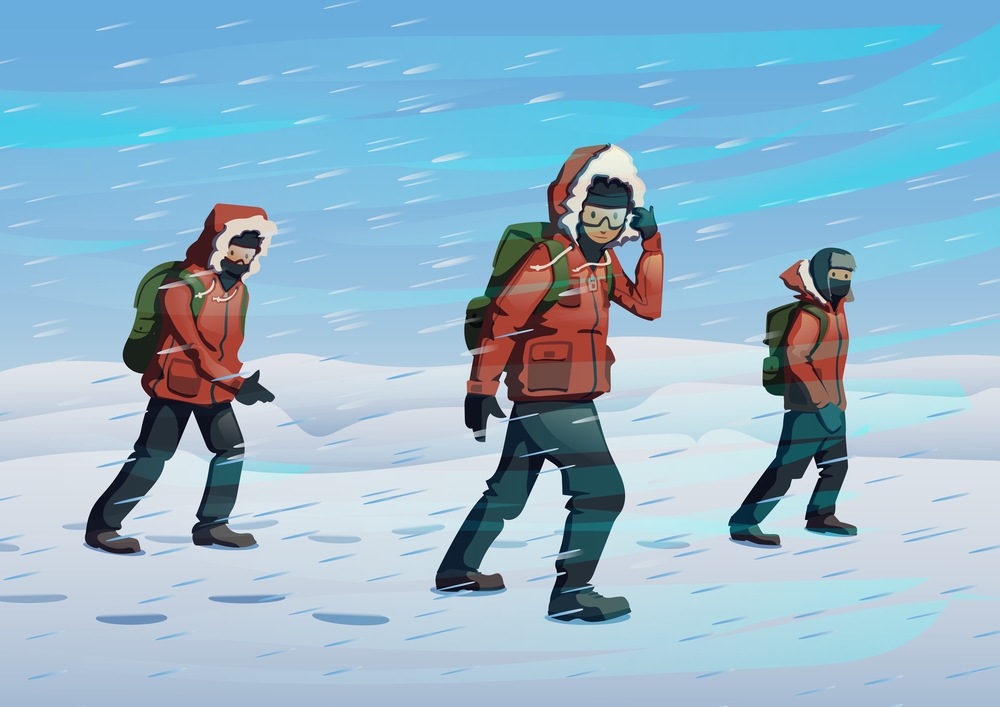 It is advisable to carry a good waterproof and windproof jacket as it rains a lot in southern, south-western and parts of central Norway. Also, it is often quite windy outside. This will include major cities like Stavanger, Bergen, Trondheim, Oslo, etc.
Try to have an umbrella as soon as you arrive in Norway, but remember that the weather is unpredictable sometimes. A proper balance of formal and casual clothing should be packed. It happens sometimes that the size of the dress here, mostly shirts and pants do not fit well with all body types.
Waterproof shoes, warm fleece lining and good for hiking are preferred. Formal shoes can be useful during orientation weeks and meetings.
Pre-medical check-up reports and medical kit
Healthcare becomes the prime concern if you are moving to a new place where you might immediately not get the necessary medications that suit you. So, it's advisable to get a thorough medical check-up in your home country and have the reports if any, that are needed to be carried.
Prepare a kit for basic medication that you might need in case of an emergency. Also, get an eye check-up in your home country and carry spectacles/lenses if required as these checkups are very costly in Norway.
After arrival, it takes some time to get you registered with a doctor who becomes your primary advisor in any medical assistance. This is possible once you get a Norwegian ID number.
Personal care accessories
Generally, it's cloudy most of the time in Norway (I am comparing with respect to equatorial to subtropical nations). However, whenever there is a sunny day, sun rays fall oblique here and hits directly to the eyes.
Therefore, it is advisable to practice the habit of keeping sunglasses with you. Skincare requires us to carry products that suit us and might not be available in another country.
The basic cosmetic bag containing soaps, shampoo, toothpaste, moisturizer, shaving kit, towels, face wash and so on need to set adequately. Prefer to use a ziplock bag so that none of the material gets spilled during the journey.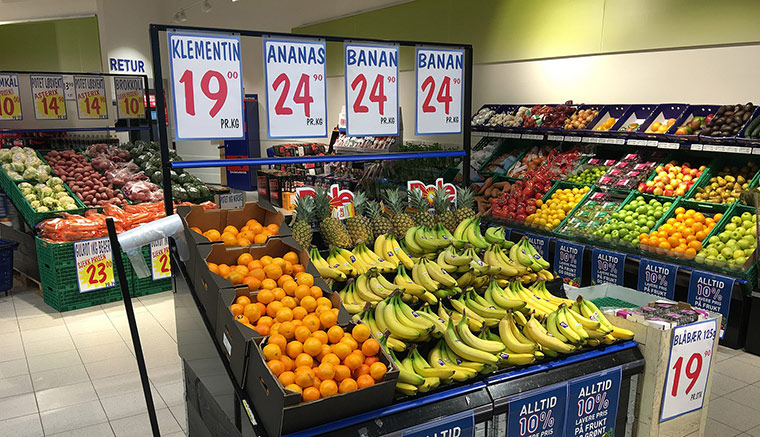 Food items
It is not advisable to carry food items that can get spoiled in a few days while traveling. But the people of different places have different taste, they will face it as a major issue while adjusting. You can carry a minimum of some packed foods, dry fruits, and spices from your home country. They are a little pricey here.
Read more: 10 Ways to Save Money on Groceries in Norway
Wallet
You can't do anything without money. Having an international debit or credit card is strongly recommended as the account opening procedure takes time here. This is because the documents are required to be sent by post several times.
So, in the meantime, you can pay your bills using cash or card. Every shop accepts card payments. Carry your necessary Mastercard, Visa, forex cards, and cash. Check its applicability in Norway and inform your home branch bank before traveling to avoid scenarios of it getting blocked. Passport size photographs and emergency contact details should be maintained.
Everything else
There is no need to bring any heavy items like furniture, utensils, bicycles, T.V., etc with you. There are several frequent events where old students and other people 'give-away (gis bort)' or sell essential items at very low prices.
This can be anything from household products to electronic gadgets to sports accessories (like skiboard). There are portals and Facebook pages where you can stay updated or simply post your requirements.
Finally, don't pack any item that is unsafe or prohibited during the journey. Read the regulations of the airlines you are going to travel with.
Try to talk to locals and ask them places where you can buy things in the budget. They might be reserved but are very helpful.
A checklist is always subjective from person to person but hopes this helps you all to plan a better journey. Finally, it would be advisable to learn as much of the Norwegian language as you can ahead of time. Welcome to Norway and best of luck with your studies!