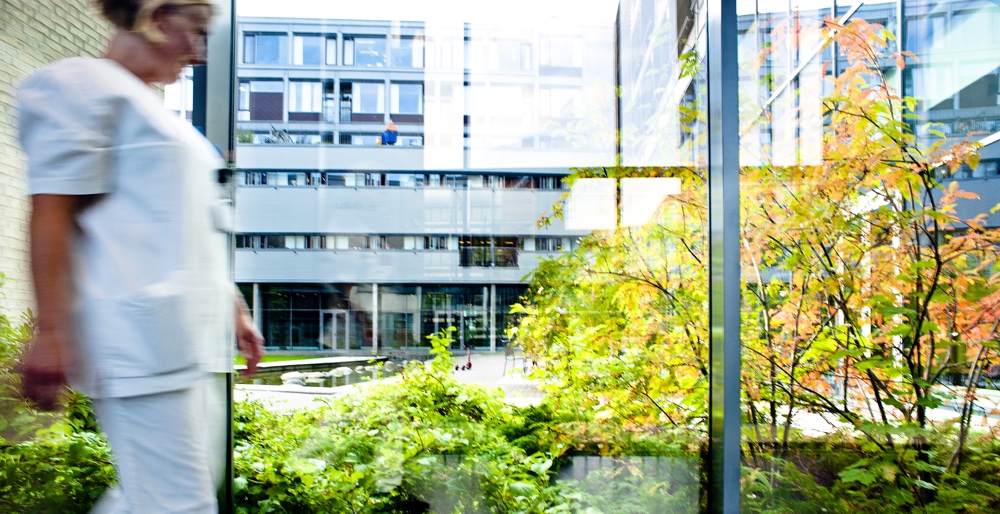 The Norwegian healthcare system is founded on the principles of universal access, decentralisation and free choice of provider.
On a per head basis, Norwegian expenditure on healthcare is the highest in the world. Every member of the Norwegian National Insurance scheme (broadly speaking, every resident of Norway) has the right to access healthcare services. Although treatment is not free, there is an annual limit on how much any one individual has to pay for healthcare.
Governance
While health care policy is controlled centrally, responsibility for the provision of health care is decentralised. Local authorities at municipal level organise and finance primary health care services according to local demand. The central Government has overall managerial and financial responsibility for the hospital sector.
All public hospitals in Norway are run by four Regional Health Authorities (RHA) overseen by the Ministry of Health and Care Services. A small number of hospitals are privately owned. However, most private hospitals are funded by the public, and private health insurance is not at all commonplace.
GP services
If you are a resident of Norway, an asylum seeker or NATO personnel you are entitled to a fastlege, which is the Norwegian equivalent of a GP / general practitioner. Provided the doctor of your choice has vacancies, you can register with them free of charge, and you change your registration up to twice per year. Each fastlege manages their own appointments system.
99% of Norwegians have registered with a fastlege.
Cost
Healthcare in Norway is not free. Residents must pay for all treatment and even a standard consultation with a GP. However, once a person reaches an annual limit of expenditure (currently just over 2,000kr), they receive an exemption card which entitles them to free treatment for the remainder of the year. This system ensures that everyone pays a little, but the sick are not burdened with the stress of huge medical bills.
The exemptions to this system include children under sixteen and pregnant women, who receive free healthcare.
Administration of healthcare
The organisation Helfo, part of the Norwegian Directorate of Health, is your primary access point for healthcare administration in Norway. Through Helfo you can choose or change your regular GP, order a European Health Insurance Card and obtain reimbursement of medical expenses when appropriate.
Healthcare abroad
If you are a member of the Norwegian National Insurance Scheme and are staying temporarily in another EEA country or in Switzerland, you should carry a European Health Insurance Card, which you can obtain from Helfo. This entitles you to access the same healthcare services as a citizen of the country that you are temporarily staying in.