It doesn't have to be a celebration or a special occasion in order to make a success cake, it can be enjoyed all year round. Learn how to bake one here.
In my first spell living in Norway, my food obsession in Stavanger was skølebrød/skolebolle. It's a soft, white brioche bun, topped with white icing and finely chopped coconut, with a small dip in the middle for a generous helping of custard.
This Scandinavian baked good often sent my taste buds into overdrive.
Introducing suksesskake
But one other Norwegian cake I've always been rather found of is the success cake or tart (suksesskake or suksessterte). A cake that has a moist almond base and a sweet topping that can vary in colour from golden cream to bright yellow. Are you drooling, yet?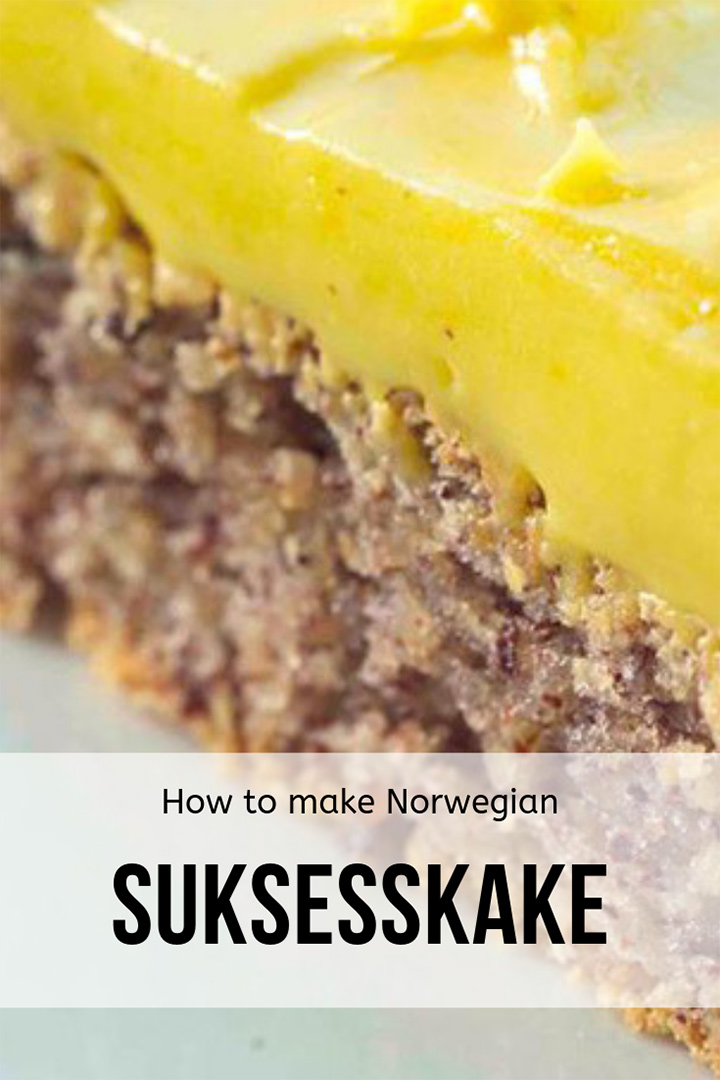 The success cake is a popular choice for family celebrations in Norway and is often baked for occasions such as weddings and confirmations. It's also a very common sight in offices when there is a birthday or other occasion to celebrate.
It can be found in a lot of coffee shops up and down the country, and this is often where I chose to enjoy it. The success cake is a perfect accompaniment to a simple black coffee on a cold and rainy day.
Read on to find out how to make this Norwegian favourite.
Ingredients
For the base you will need:
4 egg whites
150 grams of confectioner's sugar
150 grams of almonds
Yep, that's a lot of almonds! They give the cake its distinctive look, flavour and texture.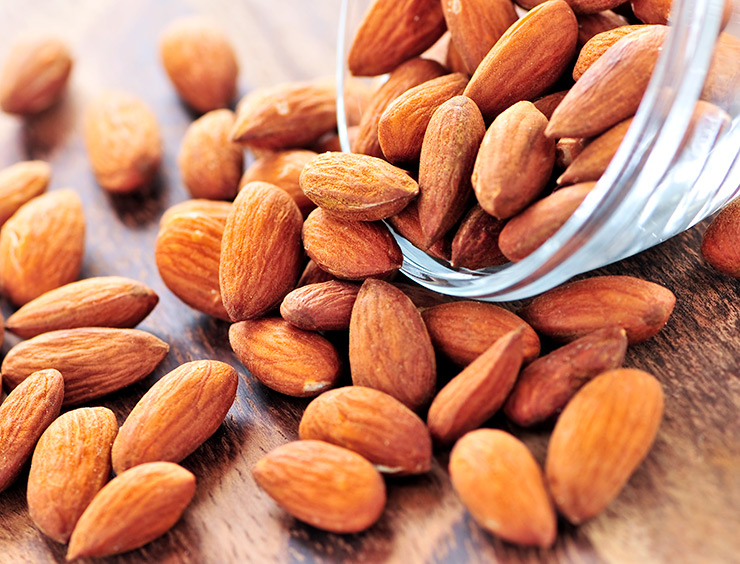 For topping you will need:
4 egg yolks
100 mls of double (heavy) cream
125 grams of sugar
150 grams of butter
1 tsp of vanilla extract
Everything ready? Then let's make and bake!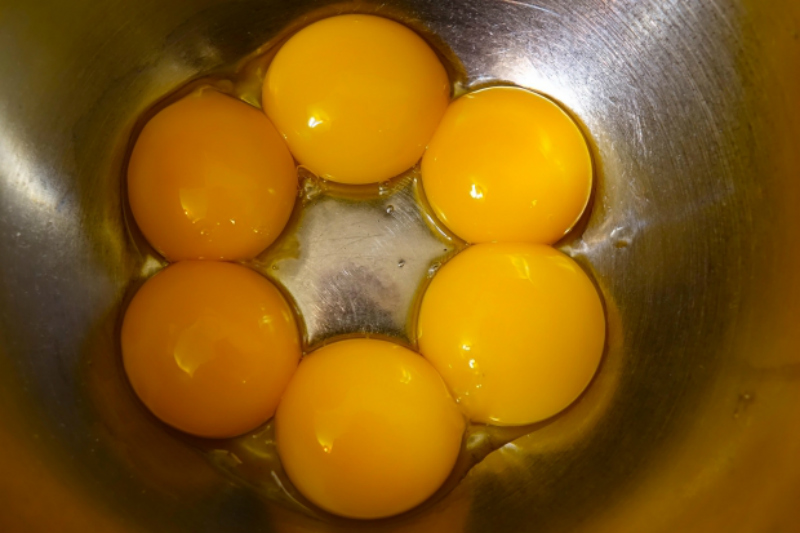 How to make the base
1. Preheat the oven to 160/170
2. Line the bottom of a round 24 cm cake tin. The sides can be greased with some butter for easy removal later.
3. Chop the almonds into very small pieces.
4. Place the egg whites into a mixing bowl and whisk until stiff peaks form.
5. Mix the sugar and chopped almonds and gently fold them into the egg whites. It is important to be delicate during the process.
6. Pour the mixture into the pre-prepared cake tin.
7. Place towards the bottom of the even to bake. This should take between 35 to 40 minutes, but each oven will be slightly different so keep a watchful eye on it.
8. When it's baked to perfection, remove from the oven and leave to stand on a cool surface. It can be removed from the tin later once it has cooled.
How to make the topping
1. Place the egg yolks, sugar, cream and vanilla extract into a pan. Stir until the ingredients come together.
2. Cook on a low heat until it starts to thicken, too much heat will ruin the mixture.
3. When it is done it should look like a really thick cream. Dip a clean knife into the mixture to see how well the cream sticks to it. If it is too runny, more heating is required; if is sticks well, it is done.
4. Once the cream reaches the required consistency, pour it into a bowl and leave until it reaches room temperature.
5. Next, add lightly chilled butter. Cut into small cubes and stir in until fully incorporated.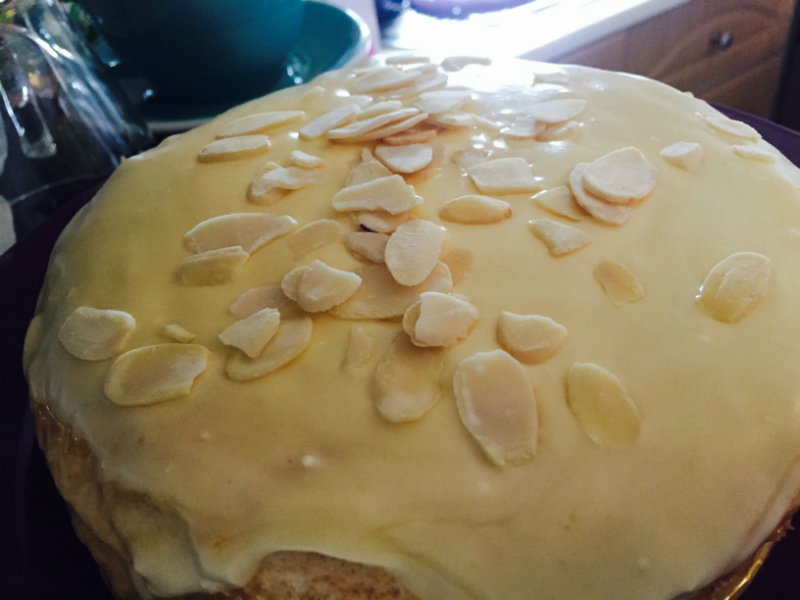 Final steps
Spread the cream topping over the cake. Sprinkle some sliced almonds on top to finish. Finally, place the success cake in the fridge and remove shortly before serving.
Serve and enjoy!