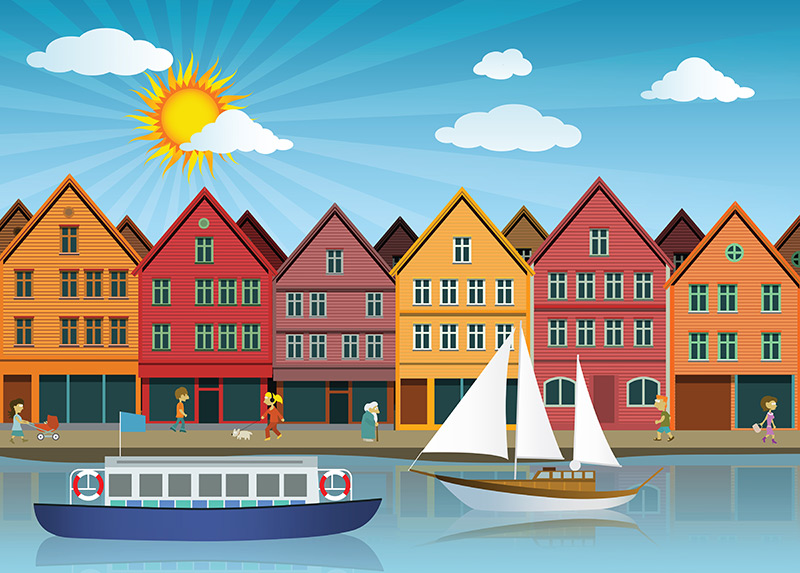 Bergen residents enjoyed and/or endured an all-time record temperature today, as the record-breaking European heatwave spreads across much of Norway.
Norway's second city is known for its year-round rainfall. With rain recorded on more than 230 days per year, the city is known as one of the wettest places in Europe. Today, however, things are a little different as the European heatwave makes its way north.
Three new records in one day
Norway's national broadcaster NRK reported that the 72-year-old temperature record was beaten at 2pm today. The temperature of 32.4C beat the previous record by 0.2C.
BREAKING: 35.6C: All-time temperature record equalled in Norway
But just 22 minutes later, things got even hotter! The city's appropriately-named Florida weather station reported a temperature of 32.9C, smashing the record for a second time. About one hour later, the record fell again with a temperature of 33.3C. That's more than one degree higher than the previous record.
As hot as it was in Bergen, some parts of Norway were even hotter. Three weather stations recorded temperatures in excess of 34C.
Read more: Fun facts about Bergen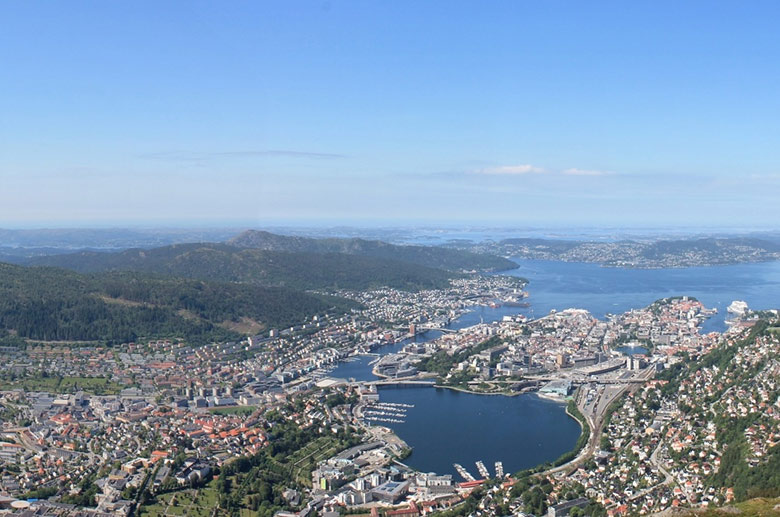 Climate researcher Erik Kolstad told Bergens Tidende that he is worried about what is happening with the climate. "We should enjoy ourselves, but this weather is visible evidence that we are facing a warmer future. I think it's good that people reflect on this."
He doesn't, however, feel that Norway will ever hit the heights of 40C+ that continental Europe is currently experiencing. "The sun is not strong enough for it this far north. Only with a sharp increase in CO2 in the atmosphere could we get above 40 degrees in Norway."
Extreme heat around much of Norway
Bergen is far from an isolated case. The entire southern half of Norway is basking in high temperatures, with records tumbling all across the vast region.
Weather stations in Halden, Stavanger, Kongsvinger, Haugesund, Oslo, Drammen and Sandefjord are all reporting temperatures above 30C.
While cooler the farther north you go, much of Norway is nevertheless enjoying a relatively hot day.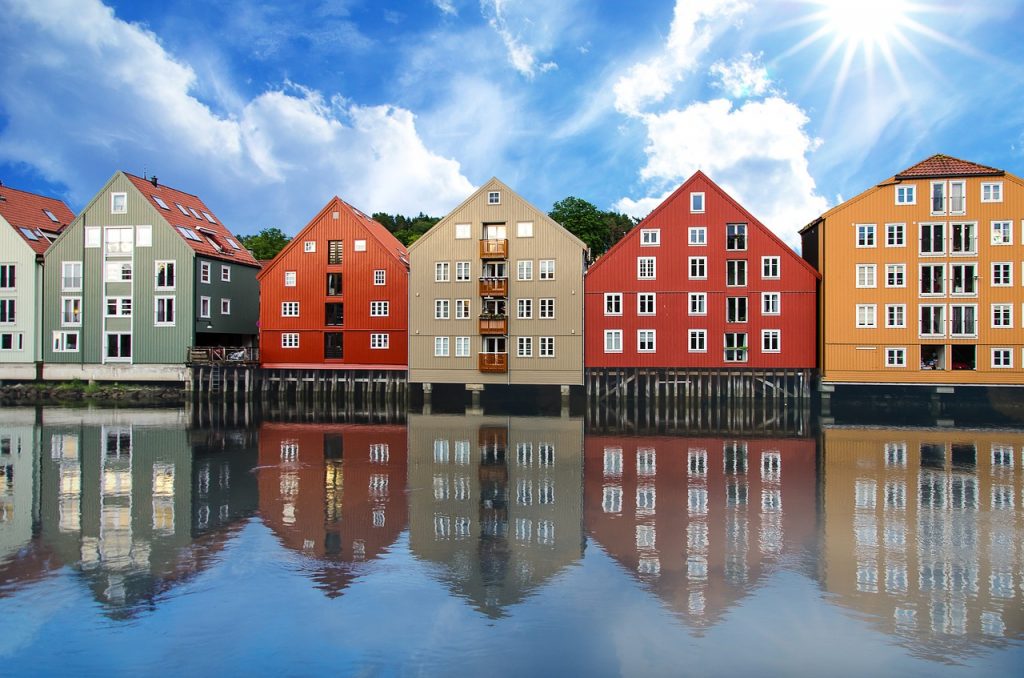 Here in Trondheim the temperature is reportedly only 26C, but it feels much hotter than that out on my balcony as I write this! The forecasted temperature for later today is 30C.
The heatwave will continue
While the extreme heat is reducing in parts of Europe farther south, Norway's heatwave will continue for a few days yet. A meteorologist told NRK that much of the country can expect a hot weekend, but the warm air will move northwards.
A glance at the weather forecast seems to confirm that, with a high of 32C forecast for Trondheim tomorrow.
What's causing the heatwave?
The latest heatwave stretches from the central Mediterranean to Scandinavia. The hot air has been trapped in place between two low-pressure zones, one over western Russia and the other over the eastern Atlantic.
The resulting heat has seen all-time temperature records smashed in Belgium, Germany and the Netherlands. The UK also recorded is second hottest ever day.
Experts warn that heatwaves such as this one will soon become the new normal, if they aren't already. "Spectacular images of hurricanes or floods grab attention more readily, yet heatwaves can cause more deaths. Heat is one of climate change's deadliest manifestations," reported the Economist.