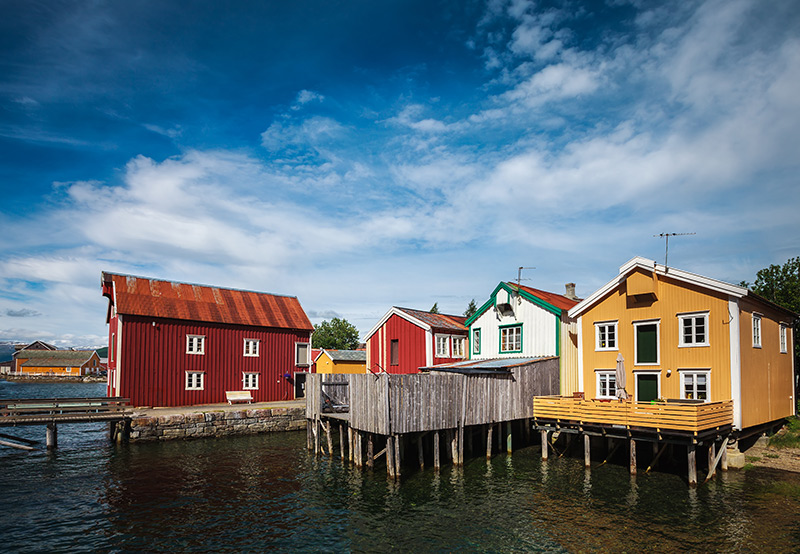 A weather station in northern Norway recorded a temperature of 35.6C this weekend. It's the hottest Norwegian day in 49 years.
A weather station in Laksfors, near Mosjøen in Nordland county, recorded a temperature of 35.6C on Saturday. Only once before has such a temperature ever been recorded in Norway, way back in June 1970.
Days after smashing temperature records across western Europe, the intense heatwave has made its way north across Scandinavia. While Norway escaped the summer's first heatwave back in June, things are different this time around.
Record heat in Norway
On Friday, the city of Bergen recorded an all-time high temperature of 33.3C. That's more than one degree higher than the previous record. But then on Saturday, Norway's all-time temperature record was equalled as the heatwave moved north.
The new all-time high record for the country was set at a popular stop on the E6 highway the runs the length of the country. Laksfors is home to an impressive waterfall and tourist cafe/shop.
Many Norwegian cities have recorded temperatures in excess of 30C in the last couple of days. The hot spell is set to continue, especially in central Norway.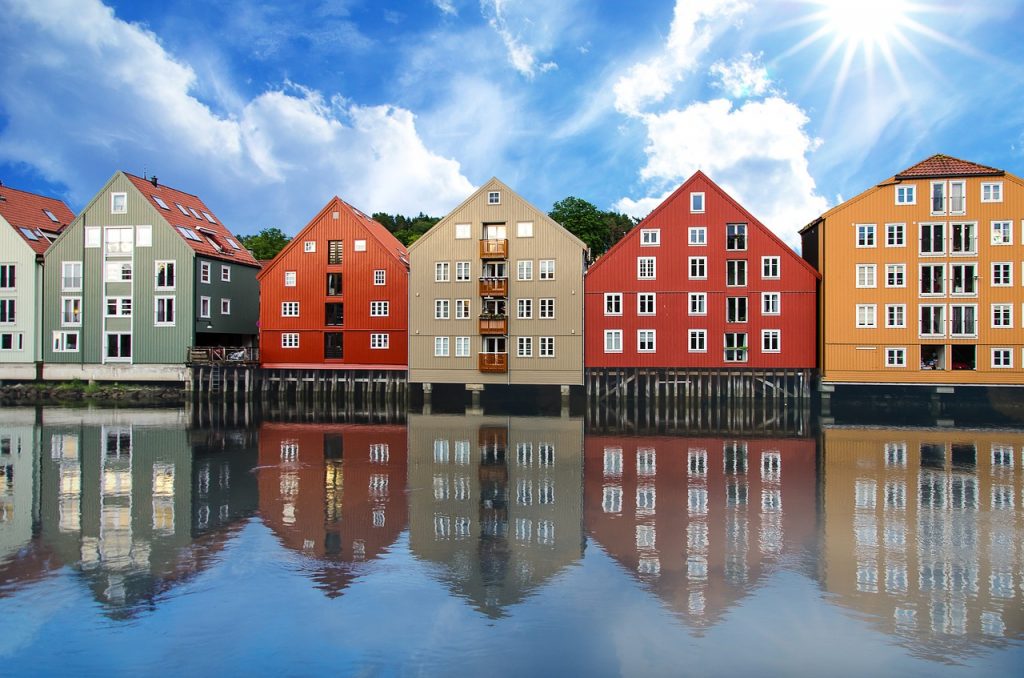 Schoolchildren considered sleeping outdoors
Not everyone is enjoying the heat, however.
Norwegian newspaper VG reports that participants in this year's Norway Cup had to endure temperatures of 40-45C as they tried to sleep in an Oslo school gym. The Norway Cup is the world's largest youth football tournament, bringing young people from all around the world to Norway.
190 young people from Haugesund and Molde considered sleeping outside before being offered alternative accommodation for the night.
Records tumble across Europe
Temperature records were broken in many Western European countries in the days before the heatwave reached Norway. Parts of France and Germany endured temperatures in excess of 40C, while in the Netherlands it reached 39.3C. The UK also experienced its hottest ever day with a temperature of 38.7C recorded in Cambridge.
Heatwaves "the new normal"
Experiencing two such intense heatwaves in one summer is unusual in recent history. But that won't be the case for long, predict scientists and meteorologists.
Many blame the continuing rise in emissions for the rapid change in climate, which is causing more spells of extreme weather. Temperatures of 40C in Western Europe and above 30C in Scandinavia could soon become the new normal.
"It's great that people enjoy the summer and the heat, but we see that these heat waves come more and more often, and then they go from being a rare pleasure to a trend," Høyre politician Lene Westgaard-Halle told NRK.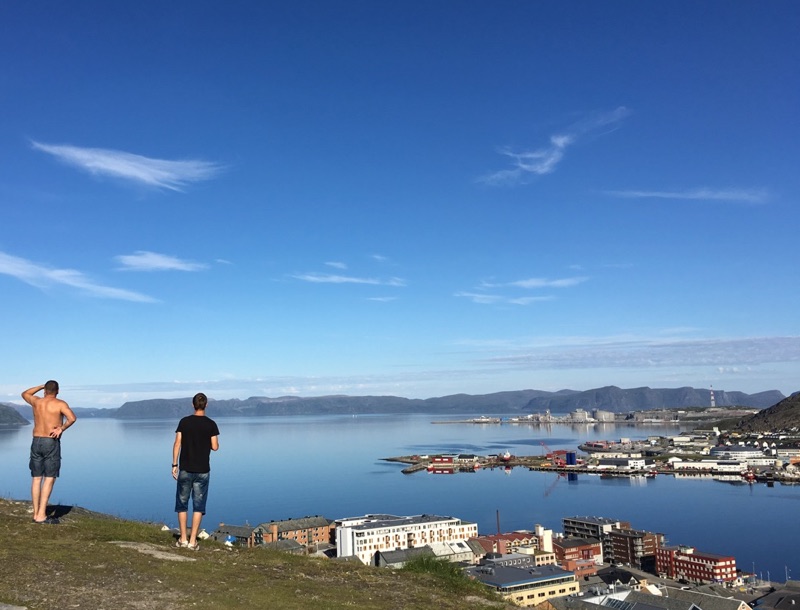 Scientists worried about Arctic ice
Leading scientists have raised concerns about the impact the intense heat will have as it drifts northwards. In particular, the Greenland ice sheet is thought to be at risk. UN experts say this summer's melting could surpass the previous record from 2012.
Back in 2012, the satellite data showed such a fast rate of melt that NASA scientists were initially convinced there was a mistake. About 80% of Greenland is covered by the ice sheet. If it melts completely, the ice sheet would raise global sea levels by seven metres, according to the Danish Polar Portal.