King Harald used his traditional New Year's speech to highlight global troubles, welcome new refugees to Norway and encourage everyone to look after one another.
A Norwegian New Year's Eve isn't just about fireworks and parties. The King of Norway also appears on national television in the early evening.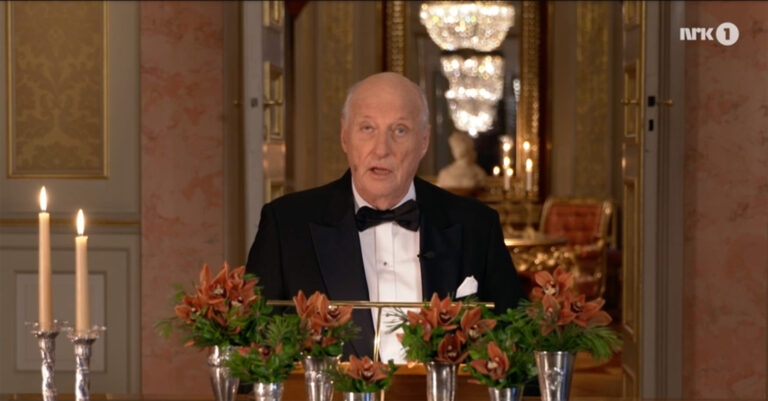 It had been uncertain if this year's speech would go ahead given the King's recent health issues. He was taken to hospital during December but released in time for Christmas.
Just a few days ago it was confirmed that King Harald would go ahead with the speech as usual. If you read Norwegian, you can read the full transcript here. If not, read on for a summary.
Looking after each other
A theme that dominated his speech was the importance of looking after one another.
He began the message by saying that "as humans, we need to feel that we can do something so that life will be as good as possible, both for ourselves and for people we love."
"This is especially important in troubled times, when we are faced with challenges that are difficult to do anything about for each and every one of us. One can easily feel powerless. But it's precisely then we have to look up to gain perspective, and recognise that we need each other," he added.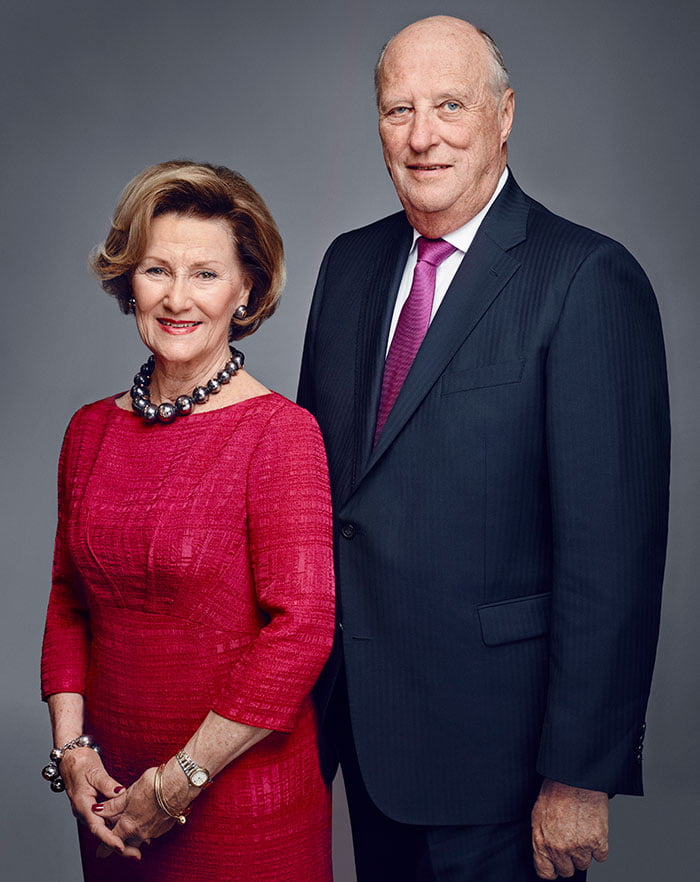 "It is a time to see each other now," said the King, referring to a message given on last year's World Mental Health Day: "We need each other – raise your gaze."
International issues
The King highlighted the conflict and drama experienced by many throughout 2022. In particular, King Harald called out Russia's invasion of Ukraine and the resulting instability.
"With Russia's brutal warfare in Ukraine, a new seriousness has come over our part of the world," he said. He also recognised Norwegians who have contributed to help people around the world including through humanitarian work.
Later in the speech, the King said that much has gone the right way in the world until recently, in terms of more people coming out of extreme poverty and more democracy.
"I have almost expected that the world will continue to move forward. Unfortunately, I cannot take this for granted anymore," he admitted.
"Across large parts of the world, I now see that democratic freedoms are being weakened. Poverty is increasing again. There are many refugees due to war, conflict and climate," he said.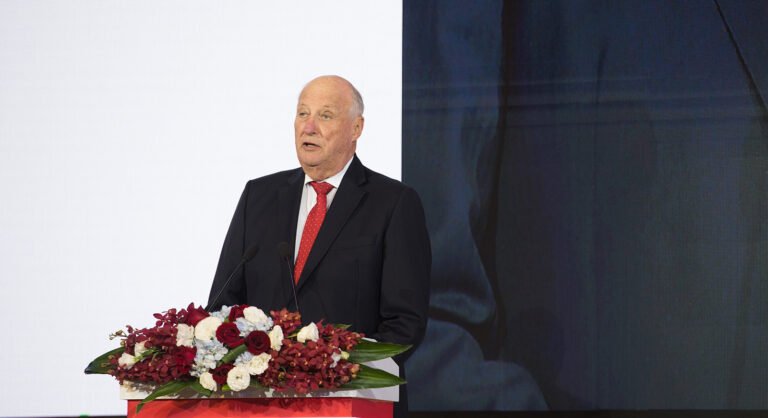 The King addressed those who are now worried about the future. He said he felt for everyone who is now feeling new burdens after some heavy years: "I hope for better times for everyone who struggles and is worried."
A welcome to refugees
Since the beginning of Russia's invasion of Ukraine, Norway has welcomed tens of thousands of refugees.
The King included a message to all refugees who have come to the country: "I hope that everyone who gets to create a new home in Norway will experience the warmth and safe harbour they seek for themselves and their loved ones."
A message for children and youth
In his speech, the King sent a special message to Norway's young people, urging them to remember that everyone is unique.
"There is nothing sick or abnormal about having periods of pain, to be sad and feel that one is not enough. That's how it is for all of us, throughout our lives. This is history's and life's own rhythm. We fall, and we rise. Again and again," he said, adding, "but I rarely manage it alone. We need each other."