From her controversial therapy career to the tragic death of her first husband, this is the fascinating story of Princess Märtha Louise of Norway, fourth in line to the throne.
If there's one thing that can be said about Princess Märthe Louise, it's that she seems to be a never ending source of inspiration for the tabloid press.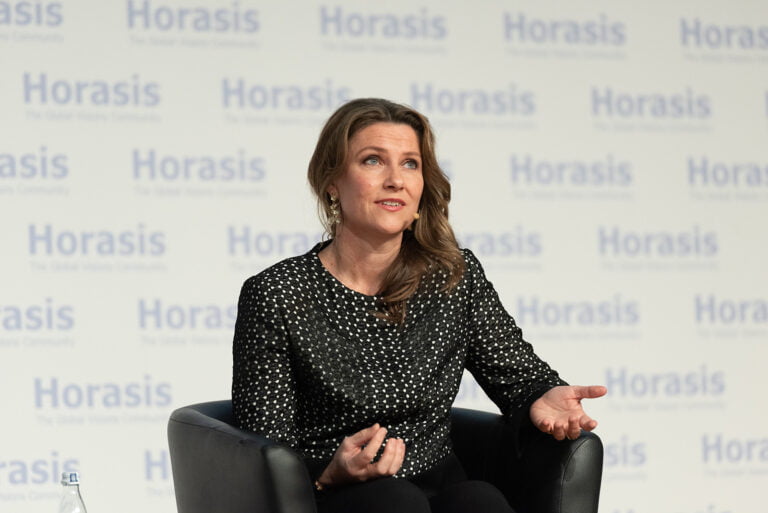 Whether it's her love life, her business ventures or her public statements, she can arouse adulation as well as scorn from the general public.
Read on to find out more about her life, her works and why she has been at times such a controversial figure.
Read more: The Royal Family of Norway
First born but not first in line
Princess Märtha Louise was born on September 22nd, 1971, at Rikshospitalet University Hospital in Oslo. She was named after her father's mother, Crown Princess Märtha, and her great-great grandmother, Queen Louise, the mother of King Haakon VII.
Rules of succession in place at the time of her birth meant that she was not in line for the throne, because she was female.
Changes made to the constitution in 1990 now stipulate that the first-born shall be first in the line of succession regardless of gender. This is why Princess Ingrid Alexandra, Crown Prince Haakon's daughter, is third in line for the throne ahead of Märtha Louise.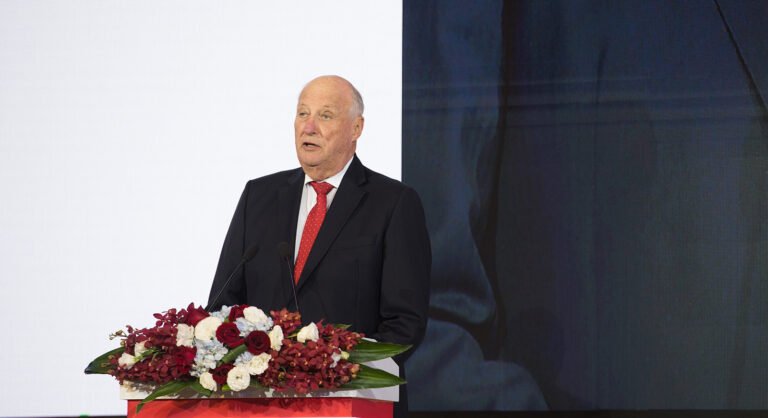 Since Märtha Louise was born long before that constitutional amendment was adopted, it was decided that males would continue to take precedence over females for children born prior to 1990.
Interestingly, although Märtha Louise was not in the line of succession for the Norwegian throne at the time of her birth, she was 26th in line for the British throne. This is because her father (Crown Prince Harald at the time and King Harald V now) is a second cousin of Queen Elizabeth.
If you want to learn more about this complex situation, check out this article about the connections between the British and Scandinavian Royals.
Early life
Princess Märtha Louise spent her childhood at the Skaugum Estate, near Oslo. Her parents wanted their children to get a normal upbringing, and both the princess and her brother attended a municipal daycare centre and a local primary school.
The princess sang in a choir and played the flute. She joined a folk dancing group at the Norwegian Museum of Cultural History, and was an avid equestrian in her formative years.
Marriage to Ari Behn
The princess got engaged to Ari Behn (born Ari Mikael Bjørshol) in 2001, and got married to him at Nidaros cathedral in Trondheim on May 24th, 2002.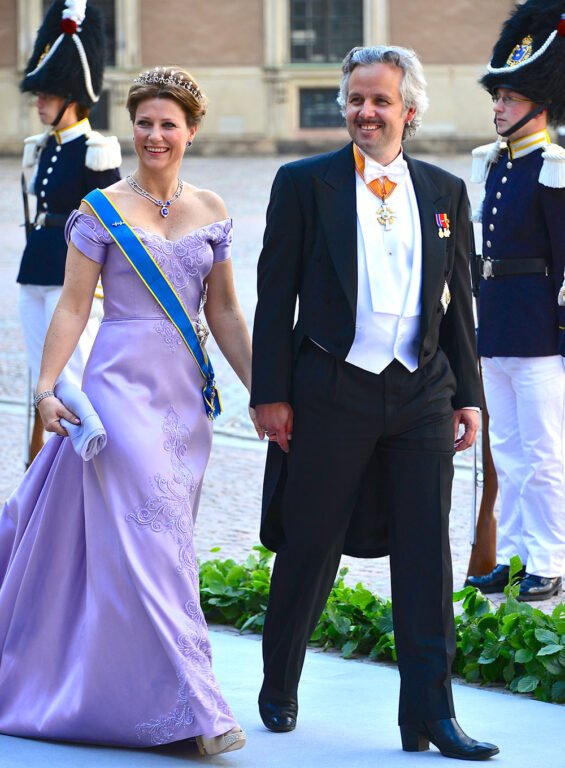 Ari Behn had achieved literary success in 1999 with a collection of short stories titled Trist som faen (Sad as Hell). This first book would remain his greatest literary success, praised by critics, while subsequent novels got mixed reviews.
During the early 2000s, he was often portrayed in Norwegian media as a pretentious poseur, frequently and flamboyantly arguing with critics and other artists. In a famous example of those public spats, he challenged critic Kjetil Rolness to a duel by pistol or sword in 2001.
No official title
Märtha Louise obtained a royal edict in 2002 freeing her of her constitutional role and allowing her to start her own business. This means that Ari Behn never had an official title within the Royal household
The edict stipulates that Märtha Louise is no longer a Royal Highness and has to pay income tax. She retains her place in the line of succession, and sometimes carries out representation duties on behalf of the king.
When travelling abroad, the princess is conventionally accorded the title Highness.
Three children
The couple had three daughters: Maud Angelica, Leah Isadora, and Emma Tallulah. None of them have an official royal title. The family lived in Islington, London, and Lommedalen, Bærum.
On August 5th, 2016, the Royal Court announced that Princess Märtha Louise and Ari Behn had started divorce proceedings and intended to share custody of their three daughters. The divorce was formalised the following year.
Death of Ari Behn
On December 26th, 2019, Ari Behn's family issued a statement announcing that he had taken his own life the day before, on Christmas Day. He was 47. The news quickly made headlines around the world.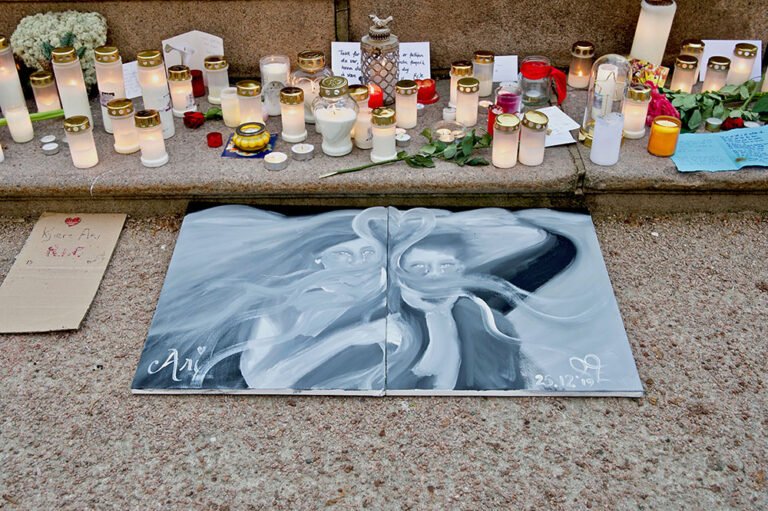 He had been known to struggle with alcoholism and depression for a number of years. In the days following his death, media reports about his life were plentiful and lavishly positive.
This led the National Association for Survivors of Bereavement by Suicide to raise the alarm, in fear of a contagion effect. At the same time, the Association praised the family's openness about the event.
Incident with Kevin Spacey
American media reporting on Ari Behn's death widely presented him as a "Kevin Spacey accuser". This is due to a comment made by Ari Behn following the accusations of sexual misconduct made by 20 men against the American actor in 2017.
Ari Behn had described an incident in which he said Kevin Spacey had groped his genitals in 2007 at a nightclub during the afterparty for the Nobel Peace Prize concert.
Talking about the incident during a television interview, he said that he had not experienced it as sexual harassement, but rather as a compliment.
Relationship with Durek Verrett
In 2019, Märtha Louise made headlines once again by announcing that she was in a romantic relationship with self-styled shaman Durek Verrett.
The American claims to demystify spirituality by making it "attainable and understandable not only for the layman, but also for the more spiritually advanced".
Verrett has been denounced as a charlatan in Norwegian media. Controversy also surrounded the couple's use of the Märtha Louise's royal title in a commercial context. The princess later apologised on her Instagram account and ceased to use her title in this manner.
Märtha Louise's professional life
Princess Märtha Louise became a certified physiotherapist in 1997, after getting a degree in Oslo and an internship in the Netherlands. She has never practised that profession, however, choosing instead to dedicate herself to other interests.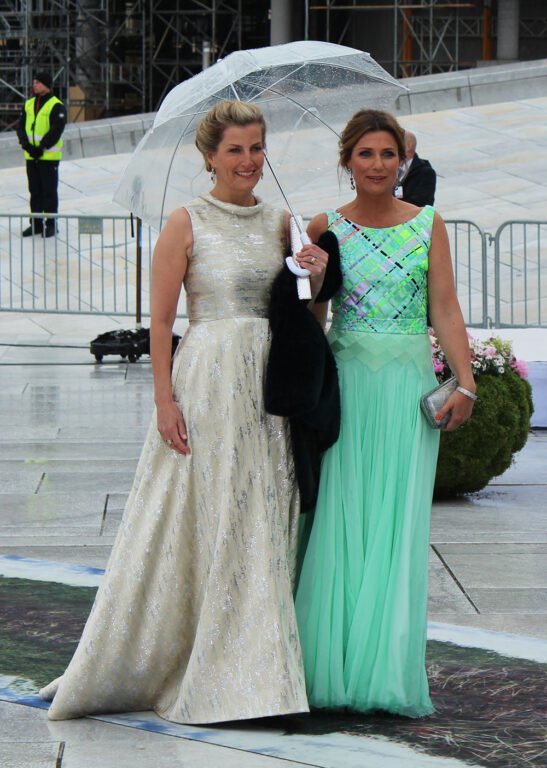 In 2000, she became a Rosen therapist – Rosen therapy being a type of alternative medicine. This would not be her only foray into alternative beliefs, as she later claimed she could communicate with animals and angels.
In 2007, she started her own alternative therapy centre named Astarte Education, after one of the oldest goddesses in the Middle East. The centre offered people help to find their "guardian angel".
This led to widespread criticism both from the University of Oslo, the Norwegian University of Science and Technology and even proponents of alternative medicine.
Read more: Famous Norwegian People
She replied to the criticism by stating in a TV interview that angels were "creatures of light, which gave her a feeling of a strong presence and a strong and loving support". The school later changed its name to "Soulspring" and shut down a few years later following financial troubles.
A historic lawsuit
In 2007, Märtha Louise wrote history by becoming the first member of the Norwegian royal family to ever appear in a court of law. She succeeded through those legal proceedings to stop sales of a book entitled Martha's Angels, which used her photo on its cover without permission.
The book was the Norwegian translation of Seeing angels, by British author Emma Heathcote-James. The author herself said that she had no idea who the princess was, and that she did not understand why the book, originally published five years previously, was being launched in Norway at that time.
What does Märtha Louise do today?
The Princess carries out official duties as a representative of the Royal household in areas concerning persons with disabilities. She is the chair of a fund that carries her name, and whose aim is to benefit children with disabilities.
She is also the patron of eight organisations, and a member of the board of Stiftelsen Vi (the Vi Foundation) which was established to help people with disabilities achieve equal rights to a meaningful life.