Norwegians have left their mark on the globe over the years, but how many of these famous Norwegian people are you familiar with?
Norway is well known as a large exporter of petroleum, but this small country has its fair share of cultural exports as well.
Here is a short list of some Norwegians that are, or once were, making waves outside of Scandinavia.
Famous Norwegian Vikings
At the time of the Vikings, there was no such thing as modern Norway. The people lived in groups all across the Nordic region and further afield.
Nevertheless, we can still look at some of the big names from the sagas who lived in what we now call Norway.
Erik the Red
Viking, 950-c.1003. Erik Thorvaldsson, a.k.a Erik the Red because of his mane of fire coloured hair, is remembered in medieval and Icelandic sagas as being the Viking who created the first Norse settlement in Greenland.
Erik was born in the Jæren district of Norway, but when he was young his family was forced into exile in punishment for his father's crime of manslaughter.
After the family moved to Iceland, Erik followed in his fathers footsteps and was sent to exile for three years for killing Eyiolf the Foul around the year 982.
It was during this time that Erik Sailed to Greenland and explored. Erik's son, Leif Erikson, is also rather well known as the first European to discover North America.
For more, check out our article on famous vikings from history.
Famous Norwegian explorers
Dating back to the viking time, Norwegians have long been known as explorers. The nation's particular expertise seems to the polar regions, thanks to these enterprising people from the country's past!
Roald Amundsen
Explorer, 1872-1928. Born in 1872 in the small town of Borge, Roald Engelbregt Gravning Amundsen was an explorer of Polar regions. From 1910-1912, he led an Antarctic expedition and became the first person to reach the South Pole.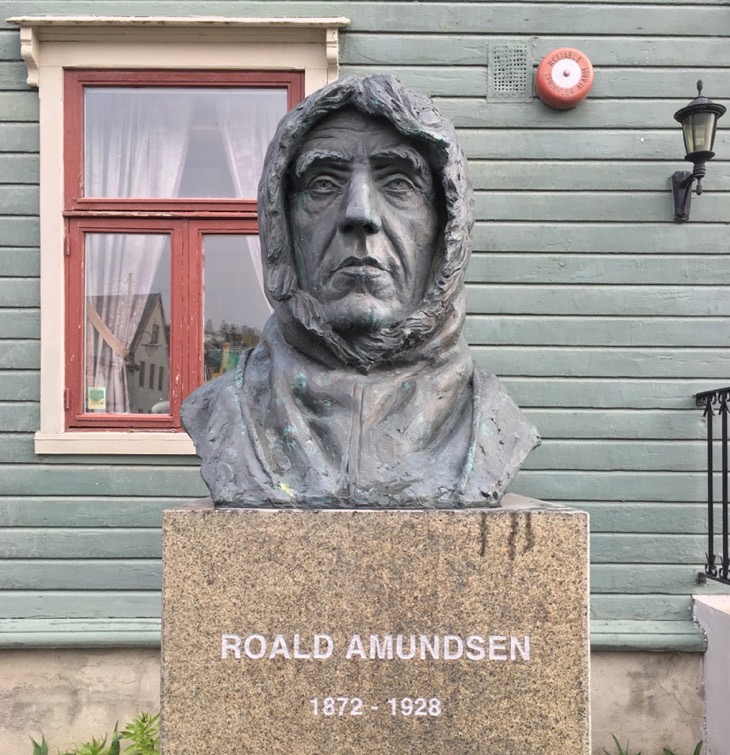 A decade later he led an air expedition to the North Pole, making him the first person to reach both poles! Before doing this, he led the first expedition that traversed the Northwest passage.
Thor Heyerdahl
Explorer, 1914-2002. Hailing from Larvik, Thor Heyerdahl was a Norwegian explorer and ethnographer who became most noted for his Kon-Tiki expedition in 1947. In this he sailed more than 8000 km (5,000 miles) across the pacific in a wooden raft.
His reasons for this, and a number of his other expeditions and studies was to demonstrate the possibilities that ancient people could have made long voyages to come in contact with one another. A film was made of Heyerdahl's Kon-Tiki expedition that won a number of awards in and out of Norway.
Fridtjof Nansen
Explorer, 1861-1930. The expert skier and ice-skater Fridtjof Nansen led the team that made the first crossing of Greenland in 1888. He designed the Fram polar vessel, and went on to become a diplomat and humanitarian.
Want to know more about these and other Norwegian explorers? We've got you covered over here.
Famous Norwegian musicians
There's more to Norwegian music than A-ha and black metal! Although of course the one and only Morten Harket makes our list. Norway has a rich history of musicians from the classical days through to modern pop. Here's a quick tour.
Edvard Grieg
Pianist, 1843-1907. Edvard Grieg from Bergen was a world-famous composer and pianist. He has become the most celebrated person from his home city, with references to his name everywhere.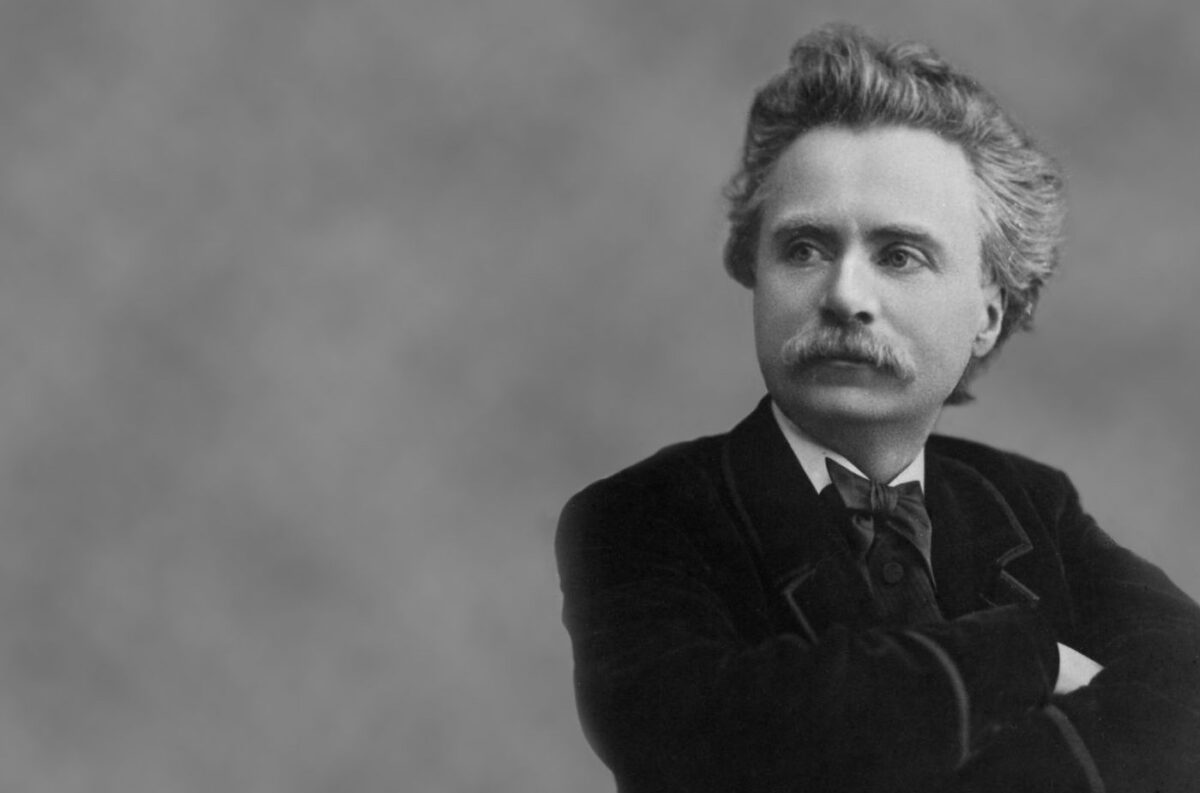 Grieg used the influence of traditional folk styles in Norway to compose masterpieces that still receive heavy rotation in classical halls around the world today.
After a long-term battle with illness, Grieg died in 1907. His last words were said to be "well, if it must be so", and you can read more about one of the most famous Norwegians here.
Morten Harket
Musician, 1959-present. A-ha! Morten Harket! The lead singer for one of the most famous Norwegian bands of all time: A-ha!
The groups breakthrough hit "Take on Me" launched them to an international career that spanned nearly three decades. After a final concert in Oslo in 2010 they disbanded. But Harket has continued to release solo material and collaborate on recordings with other artists.
Ane Brun
Singer, 1976-Present. This singer/songwriter from Molde has had an impact on the Scandinavian and international music scenes. Brun's discography is impressive, since 2003 she had released eight albums and toured Europe, the US, and Japan on multiple occasions.
Her work has received outstanding reviews, multiple award nominations and wins; including a handful of Spellemanpris' – the Norwegian equivalent of a Grammy. Ane Brun currently resides in Stockholm writing and creating music under her own music label.
Mari Boine
Singer, 1956-Present. Arguably the most famous Norwegian Sami, at least in the world of entertainment. Her minimalist folk songs have helped transform the image of Sami culture.
Having added elements of jazz and folk rock plus some English language songs into the mix, the rest of the world is starting to pay attention of Mari Boine.
Astrid S
Singer, 1996-Present. A relative newcomer to the spotlight, Astrid Smeplass got her first breakthrough in music after winning the Norwegian televisions singing programme Idol.
She has since continued to create music that has been at the top of the charts in Norway, and has gained her international recognition.
She has toured throughout Europe and the US over the past coupled years, has had her music included in the hit Norwegian television programme Skam, and collaborated with American singer Katy Perry on Perry's song "Hey, Hey, Hey".
Marcus & Martinus
Okay so this one is cheating a little as they are actually two people, albeit twins! Marcus & Martinus Gunnarsen are claimed to be the biggest pop act in the Nordic region and they already have three albums under their belts despite only being born in 2002.
They first burst onto the scene in 2012 by winning the eleventh season of Melodi Grand Prix Junior, the children's version of the Eurovision Song Contest Norwegian selection competition which has launched many pop careers in Norway.
Ylvis
So as I cheated with Marcus & Martinus, I'm going to do the same with the next entry on the list! The Norwegian comedy duo and brothers Vegard and Bård Ylvisåker are professionally known together as Ylvis.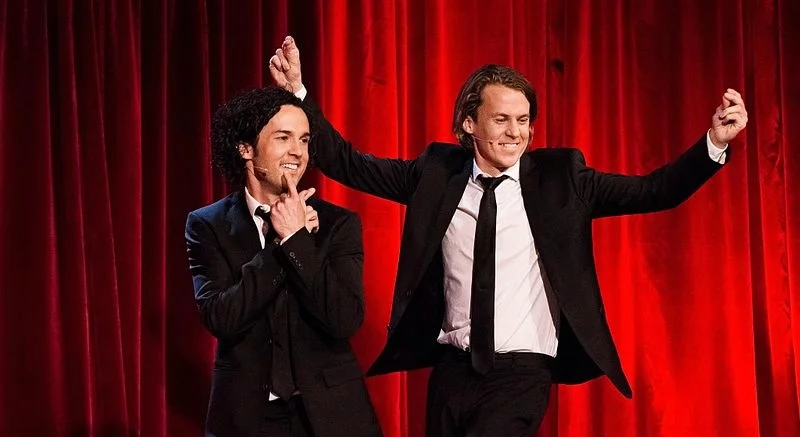 Don't know who they are? Oh yes you do! They were responsible for one of the biggest sensations the internet has ever known when their comedy music video 'What Does the Fox Say?' went viral in 2013 and has at the time of writing amassed more than 800 million views.
These days the duo are still making music videos and comedy sketches although none have come close to matching their previous success. Together they present a talk show on Norwegian TV called I kveld med Ylvis (Tonight with Ylvis).
An interesting fact: Although brothers, Vegard was born in Trondheim (1979) and Bård was born in Bergen (1982).
There are far too many famous musicians and bands to list here, so we've created an entirely separate article on famous musicians. You're welcome!
Famous Norwegian politicians
Norway is known throughout the world as a success story in social democracy. But who are the people behind that success? We take a quick look at some of Norway's best-known politicians.
Jens Stoltenberg
Politician, 1959-present. Born in Oslo in 1959, Jens has had a long career as a politician. Starting as leader of a Workers Youth League, Jens worked other government jobs until in 200 he became Prime Minister. He served for only one year, as it came off the back of the resignation of the current cabinet.

But it wasn't long until he was back in office and governed from 2005 until 2013. In 2011, Stoltenberg received the UN Champion of Global Change Award for his efforts in meeting developmental goals and bringing a new perspective to solving global problems. He now works as the Secretary General of NATO.
Erna Solberg
Politician, 1961-present. The current Norwegian Prime Minister. Born in Bergen in 1961, Solberg rose through the ranks of the Conservative Party to become leader in 2004. Since becoming the 28th Prime Minister of Norway in 2013, Solberg has led the country thanks to coalitions of centre-right parties.
Gro Harlem Brundtland
Politician, 1939-present. The former Prime Minister of Norway was the first woman to hold the office. She actually served three times as Prime Minister, before going on to work as Director-General of the World Health Organization.
Brundtland led the Labour Party for 11 years. She belonged to the moderate wing of the party and supported membership of the European Union during the 1994 referendum. The motion was defeated 52.2-47.8% on a huge turnout of almost 90% of Norway's population.
Famous Norwegian writers
Norway has a long, proud history of literature. From the world-famous plays of Ibsen to the modern crime thrillers of Nesbø, let's take a look at some of the country's best known authors.
Henrik Ibsen
Playwright and Poet, 1828-1906. One of the most distinguished European playwrights, Henrik Ibsen is the second most frequently performed dramatist in the world, only falling behind Shakespeare.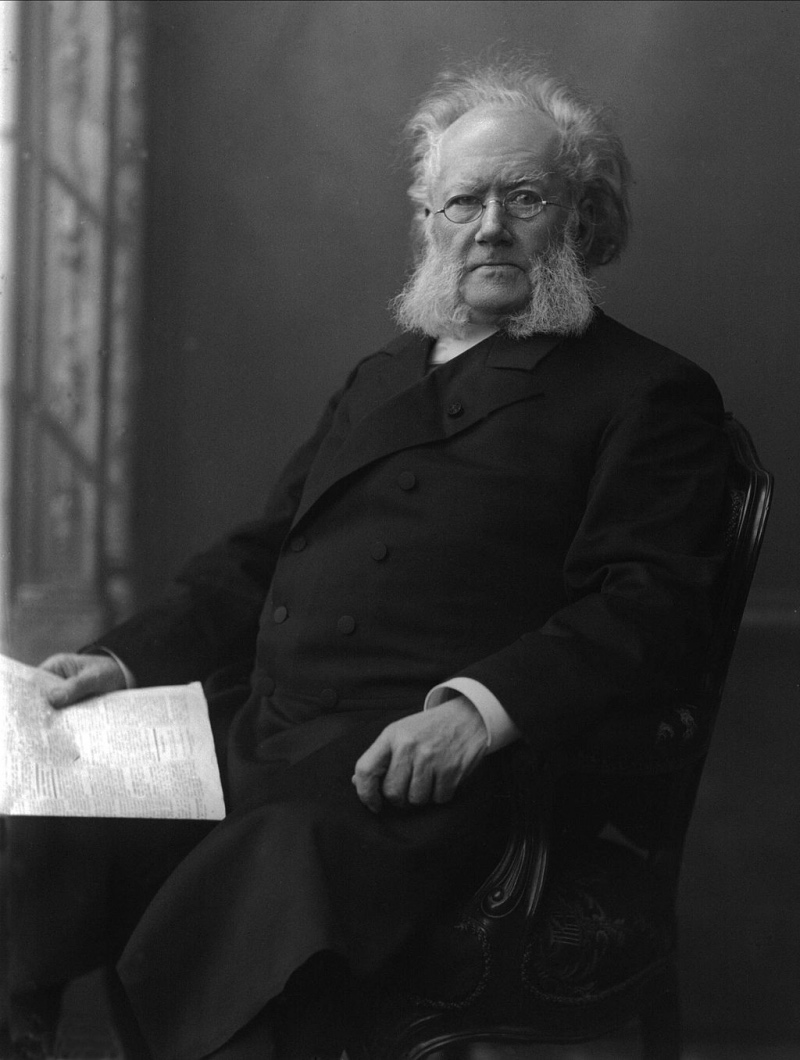 The man from Skien is often credited with being "the father of realism" and one of the founders of Modernism in theatre.
A number of his dramas were considered to be quite scandalous, contrasting the traditional morals of European theatre. Much of Ibsen's work examined the realities of way lies behind the facades of contemporary society.
Knut Hamsun
Novelist, 1859-1952. This Nobel Prize winning novelist is probably the most widely-read Norwegian writer after Ibsen.
Knut Hamsun is considered by many experts to be the leader of the so-called "Neo-Romantic revolt" at the turn of the 20th century. He won the Nobel Prize for Literature in 1920. However, his life descended into controversy in his decades.
Jo Nesbø
Author, 1960-present. Jo Nesbø is a jack-of-all-trades. He is or has been a musician, economist, and reporter, but he is most well known as an author.
Primarily known for his crime novels, Nesbø continues the tradition of outstanding Scandinavian Noir. His most prolific books follow the adventures of Detective Harry Hole. His investigations take place from Norway to Australia and even the Congo Republic.
Several of Nesbø's books have been turned into feature length films, such as The Snowman. As of 2014 Nesbø has sold more than three million copies of his works in Norway. Worldwide sales total 30 million, which includes translations into more than 40 languages.
Famous Norwegians in sport
Sport in Norway is of course dominated by skiing, but there are well-known names from other disciplines too.
Aksel Lund Svindal
Skier, 1982-present. Two-time overall World Cup champion skier Aksel Lund Svindal hails from Lørenskog near Oslo. He has also won an Olympic gold medal, and is a five-time World Champion in downhill, giant slalom, and super combined events.
Svindal battled back from a season ending injury in 2014 to a fantastic streak of event wins that came to an abrupt end with another season ending injury. 2018 is looking like a good year for Aksel; keep an eye out for the events to come this winter.
Ole Gunnar Solskjær
Footballer, 1973-present. One of the most recognizable Norwegian footballers, Ole Gunnar Solskjær enjoyed a successful career playing football. Solskjær's career began in Norway, playing for two clubs (Clausnengen and Molde FK), before moving on to play as a forward for Manchester United in 1996.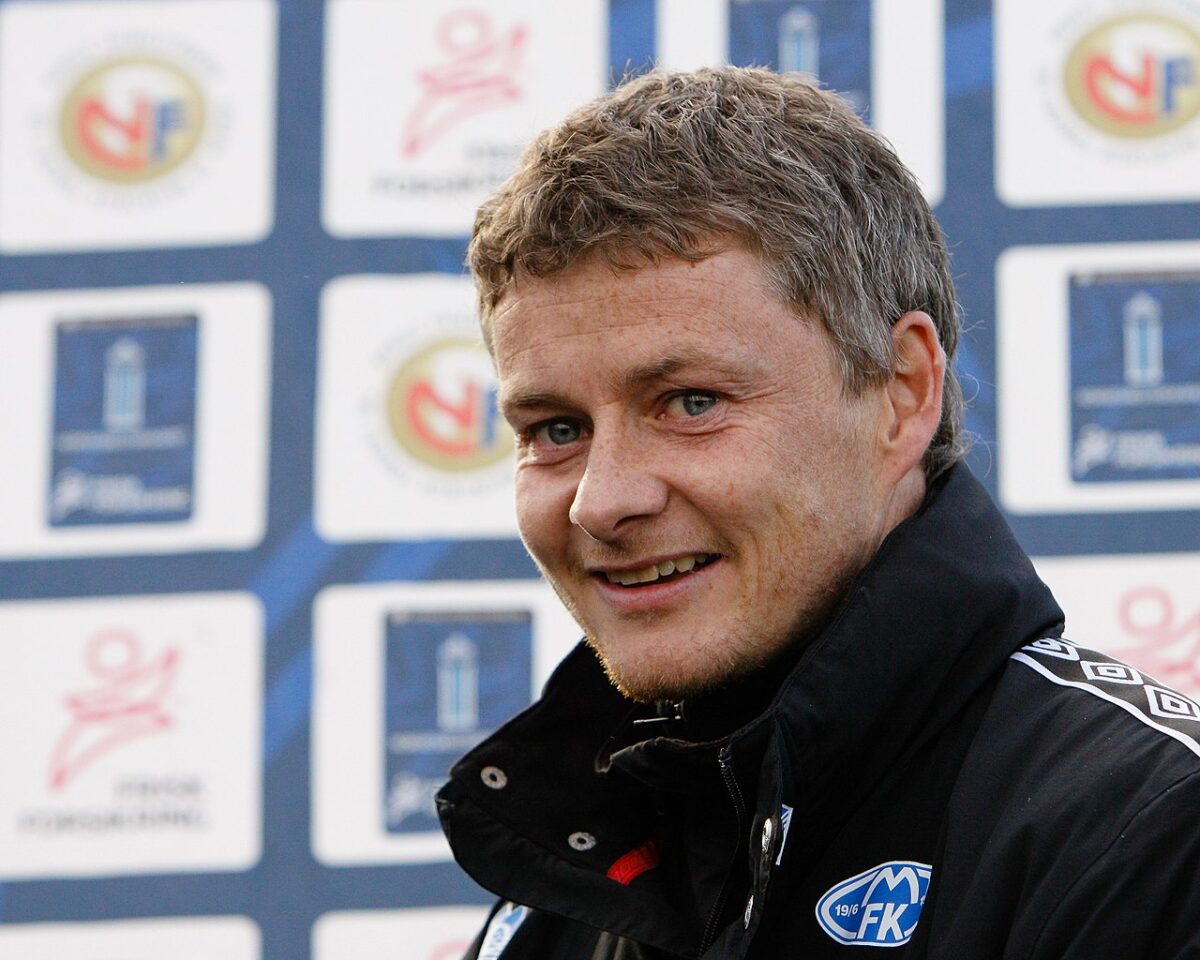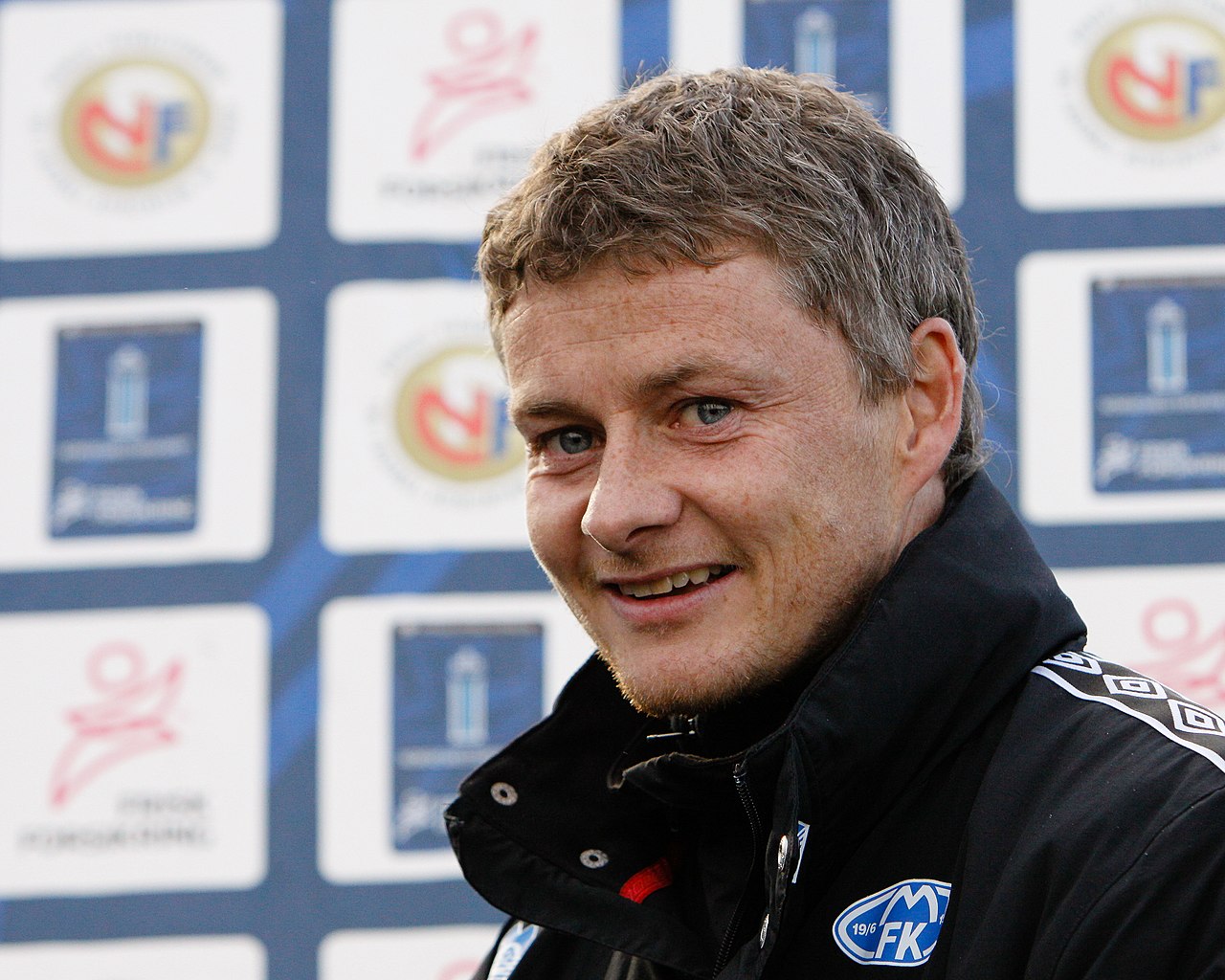 His career with the English club was plagued by injury, but he still enjoyed numerous successes including numerous Premier League, Champions League, and FA Cup titles. Ole Gunnar is currently the manager of Manchester United in the English Premier League.
Petter Solberg
Rally Driver, 1974-present. One of the fastest Norwegians of all time, Petter Solberg is a professional rally and rally-cross driver.
Solberg began his gas-powered career by taking a large interest in racing remote control cars and through his family that had a number of racers. Keen on cars, he would help repair vehicles until he was old enough to start working and driving his own.
Less than a decade later Solberg started catching the eyes of the world rally cross teams and began competing professionally in 1998. Since then he has one numerous world championships and other events. Solberg continues to race professionally to this day.
Therese Johaug
Nordic Skier, 1988-present. Any professional skiers tends to be pretty famous here in Norway, and Johaug is among the most famous.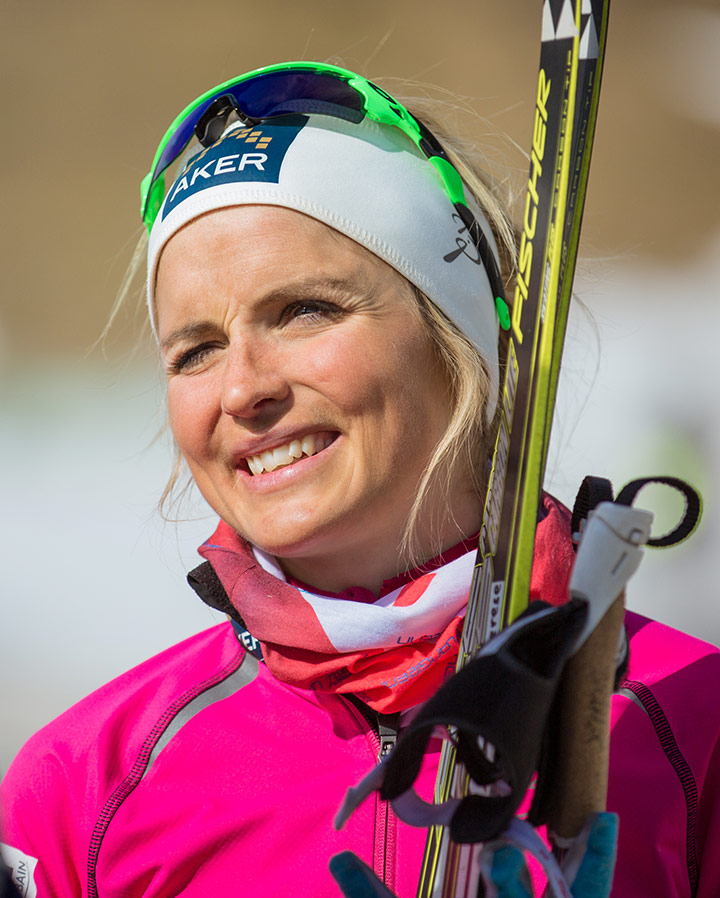 This star athlete has won four individual World Championship gold medals along with three gold medals in relays and she is a three-time Olympic medalist.
In 2016 scandal erupted around Johaug when she tested positive for a type of anabolic steroid. The Norwegian media followed the drama and subsequent hearings extensively.
Johaug claimed the positive test came from lip balm prescribed by the Norwegian Ski Team's doctor. She was still found guilty and is sitting out this season under a competition ban. Johaug continues to train and is sure to be back stronger than ever next season.
Petter Northug
Skier, 1986-present. Cross-country skiing's own bad-boy, Petter Northug has been in the spotlight in and out of Norway for his antics on and off the ski track.
The most successful male skier Northug has an astounding 13 World Championship and two Olympic gold medals. Also an Olympic silver and bronze, three World Championship silver medals, and is the record holder for most stage wins in the Tour de Ski.
In 2014 Northug ran into trouble with the law after being arrested for a DUI. He served 50 days in jail and paid a hefty fine. His most recent ski seasons have been hampered by illness and poor results, but he is currently training to try and make a comeback.
Magnus Carlsen
World Chess Champion, 1990-present. The chess prodigy known the world over, Magnus Carlsen continues his reign as the Chess World Champion.
Magnus reached grandmaster level in chess at the unprecedented age of thirteen and has only continued to impress.
He recently won the blitz event at the World Rapid and World Blitz Chess Championships in Saudi Arabia in December 2017. A documentary released in 2017 that gives insight into Magnus as a kid set out on the path to become a grandmaster.
Martin Ødegaard
Footballer, 1998-present. Currently lighting up La Liga on loan at Real Sociedad from Real Madrid, Martin Ødegaard is taking steps towards fulfilling his undeniable potential to become one of the greatest ever Norwegian soccer players.
He made his top flight debut for Strømgodset in the Norwegian Eliteserien. At the age of just 15 years 118 days, he became the youngest ever player in Norway's top league.
Marit Bjørgen
Skier, 1980-present. By winning five medals in Pyeongchang, Marit Bjørgen moved ahead of fellow Norwegian Ole Einar Bjørndalen to become the most successful athlete in Winter Olympics history. She even had time to take a break three years beforehand to have a child.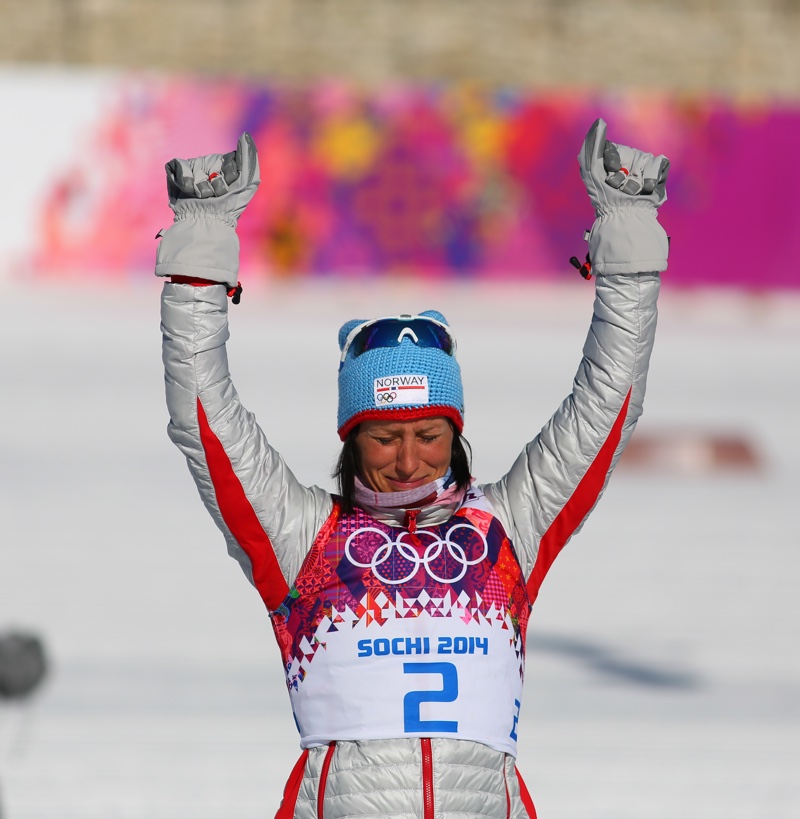 Ole Einar Bjørndalen
Skier, 1974-present. One of the greatest ever Norwegian athletes, Ole Einar Bjørndalen announced his retirement from biathlon at the age of 44. The most successful ever male Winter Olympian, Bjørndalen is a true Norwegian sporting icon.
Viktor Hovland
Golfer, 1997-present. Viktor Hovland had been a professional golfer for less than a year when he became the first ever Norwegian to win a PGA Tour event.
Other famous Norwegians
Last but definitely not least, here is a collection of other well-known folk from Norway, including famous Norwegian actors.
Kristofer Hivju
Actor, 1978-present. Everyone's favourite wildling Kristoffer Hivju was born in Oslo.
He has taken part in a number of television and film projects, but his most notable roles have been as Tormund Giantsbane in Game of Thrones, an episode of Lilyhammer, and appearances in the most recent Fast and Furious movie: The Fate of the Furious. Hivju's stock is rising, so keep an eye out to see him make more appearances!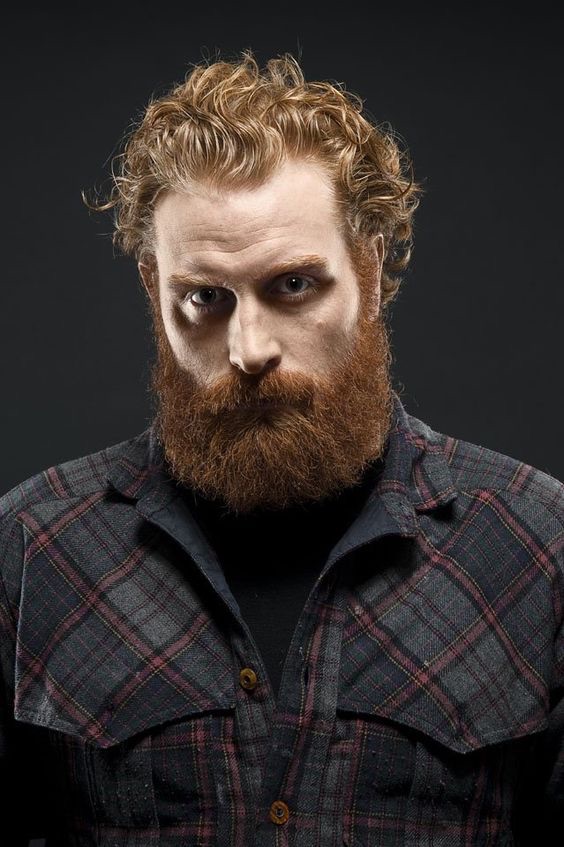 Edvard Munch
Painter, 1863-1944. Edvard Munch has produced on of Norway's most well known work of art; his "Scream" painting.
Born in the small village of Ådalsbruk, but raised in Oslo (or Kristiania as it was called at the time), Edvard was a sickly child.
He would often draw to occupy his time while sick and away from school. His family life was also ill begotten, his mother died while he was still a child and his father (while kind) was overbearing towards his family with pietism.
It wasn't long until Munch left for college, where he initial studied engineering; he excelled in physics, math, and other subjects. But after only one year Munch left to pursue art at the Royal Academy in Kristiania.
After school he travelled around Europe and continued to develop his painting style. More than 1,000 paintings and 4,000 drawings can be seen today at the Munch Museum in Oslo.
Max Manus
War Hero, 1914-1996. During the German occupation of Norway during WWII, there were pockets of resistance fighters scattered throughout the country. Max Manus is the most recognized name of this era.
He began as a volunteer fighter in the Winter War in Finland at the outbreak of the war. He returned to Norway the day the Germans invaded, May 9 1940 and by 1941 was a wanted man by the Gestapo.
He was captured and injured trying to escape, was kept in hospital where the doctor lied for him that he needed treatment until he could escape again by climbing down a rope out the window.
He escaped to the US where he joined and trained with the Norwegian Independent Company there, in Canada, and in Scotland, before returning to Norway to continue working as a saboteur.
He was twice awarded Norway's highest military decoration. After the war, he wrote two books detailing his exploits during the occupation.
Who have we missed? Which famous Norwegians do you want us to add to the list?