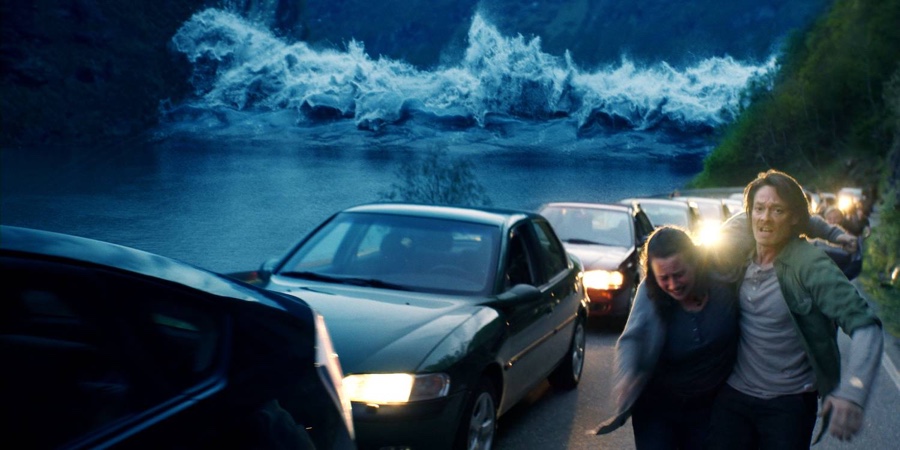 A tsunami in a Norwegian fjord? Seriously? Well, as the trailer for Bølgen (The Wave in English) states:
Det har skjedd før. Det vil skje igjen
It has happened before. It will happen again.
Rockslides in Norway occur frequently. When they occur above a fjord, the results can be potentially catastrophic. In 1934, more than forty people died as a rockslide 700 metres above the fjord created a tsunami that washed over the villages of Fjørå and Tafjord in Norway's fjord region.
The hundreds of mountain lakes in Norway are also at risk. Lovatnet in Sogn og Fjordane was the location for two disasters: 60 people died in 1905, and 31 years later, another 74 lost their lives.
Norway's first disaster movie
So what with the giveaway title and this intro, you've probably worked out what Bølgen is all about. But the movie isn't just based on historical disaster or potential risk, it's based on a very real risk.
Åkerneset is a mountain that is pulling itself apart and all experts agree that it's not a matter of if there is a rockslide, but when. The mountain towers over the Storfjord, a few kilometres north of arguably Norway's most famous fjord: Geirangerfjord. At the end of the fjord is the tourist haven of Geiranger.
I've been there, and I know many of you have too. It's simply stunning: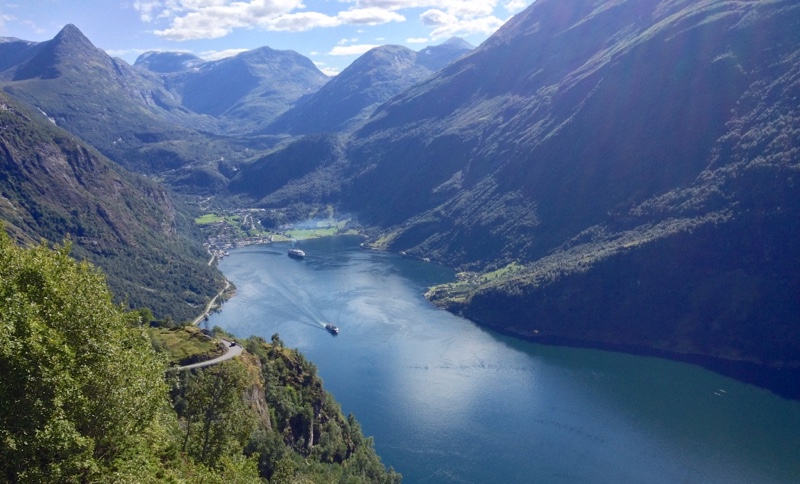 Geologist Kristian (Kristoffer Joner) is leaving his beloved fjord for the money of the oil industry (I know, we won't dwell on that!) in the "big city" of Stavanger.
Just as he packs his bags, the mountain monitoring station picks up some unusual groundwater readings. As this is a disaster movie, no-one shares his concerns.
Within hours, a major rockslide smashes into the fjord and the stopwatch is set: Geiranger will be washed away in ten minutes.
Bølgen contains shadows of pretty much every disaster movie I've ever watched, none more so than the "why won't anyone listen to me" moments of Dante's Peak. But Dante's Peak was and is a guilty pleasure of mine, so that's no bad thing!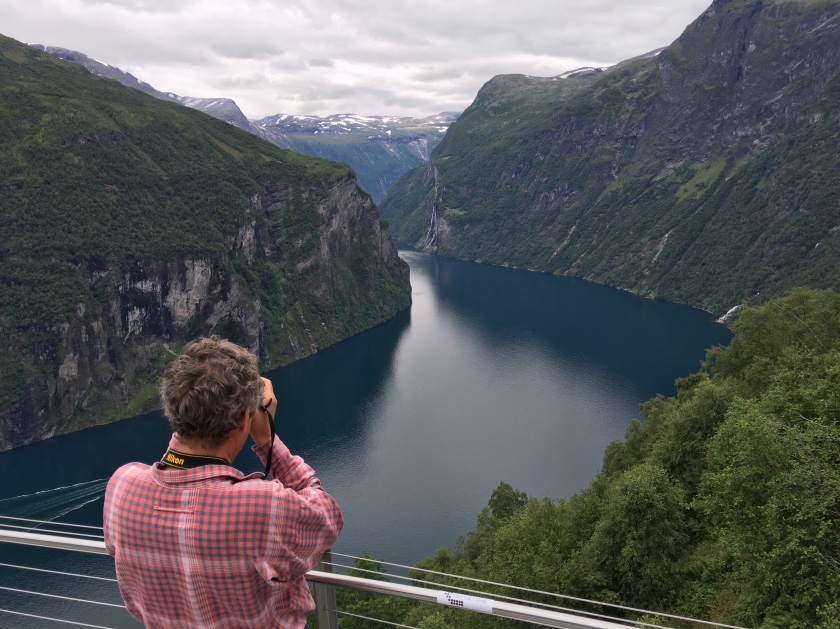 Without giving away too much, I do feel the need to warn you of two especially gruesome moments and a harrowing decision for Kristian's wife Idun (Ane Dahl Torp) as the post-wave race for survival intensifies. The latter is an unexpected moment of drama that leaves you considering the lengths you would go to to survive.
But is it any good?
First things first, Bølgen was better than I'd expected.
It's been announced today as Norway's Oscar nomination. It won't come anywhere near a red carpet, but I do expect some international coverage (the version I saw was subtitled in English) and maybe even a cult following.
The problem is, other than the very real basis for the film, it adds very little to the disaster movie genre. Disaster movie by numbers, if you will.
The budget was super small, and it shows. The money was very clearly spent on the special effects as the water comes surging down the fjord. It looks decent and dare I say it, realistic, but it's to the detriment of the rest of the film. The opening scenes in particular feel rushed and many of the minor characters are disappointing.
Despite this, I did enjoy Bølgen. It's a decent effort from the Norwegian film industry, but perhaps it's an opportunity missed?
Are you fan of The Wave? If so, check out the sequel! Yes the team are at it again, and this time they had a bigger budget to spend. How do you follow up a tsunami in a fjord? With an earthquake in Oslo, of course!