Viken is the new name for Akershus, Buskerud and Østfold in south-eastern Norway.
As part of Norway's local and regional government reform, three counties (fylker) surrounding Oslo merged to form Viken from January 2020.
It is the latest in a series of changes to Norway's counties. The first change was the merger of Nord- and Sør-Trøndelag back in 2017.
More than one million people
With an estimated population of more than 1.2 million people, the new Viken county has become Norway's largest county in terms of population.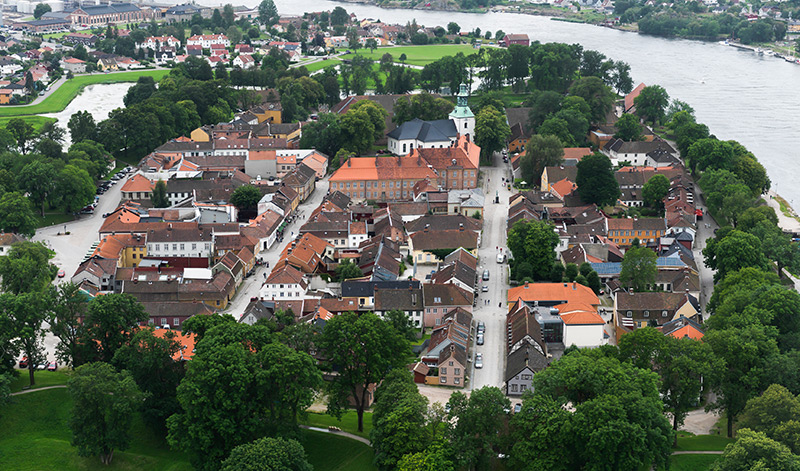 There is also some consolidation taking place at the local level. The 61 local authorities in the three existing counties will be reduced to 49 in the new county.
Read more: Norway's new counties
The main reason for this is that some of the existing rural municipalities are very small. 17 of them have a population of less than 5,000.
An old name for a new region
Viken was the former name of the region encompassing much of southeast Norway and parts of southern Sweden. Modern historians disagree on the exact original boundaries, but it more or less included the land on both sides of the Oslofjord.
Viken (also Vika) is the definite form of the Old Norse word vik. This means inlet, bay or creek, and presumably used to refer to the Oslofjord itself. There is a neighbourhood called Vika close to the Oslofjord in Oslo.
A reform of regional government
As of January 2020, the Norwegian parliament's reform reduced the number of counties to 11 (including Oslo) from 2020.
The reason given is to strengthen local democracy. That might sound counter-intuitive given a reduction in regions, but there are more changes ahead.
Following the changes, some functions currently held by central government will be transferred to county level. Social development is one such function.
"This is because the county councils are best suited to facilitate positive social change in all parts of the country on the basis of their regional advantages, qualifications and priorities. In this way, they can become a more equal partner for central government authorities", said a spokesperson for Viken.
Controversial changes
Not everyone is happy with the changes, however. The Labour Party, Center Party and Socialist Left party were all against the reforms. Had a Labour-led coalition taken power after the 2017 election it is likely they would have been repealed. It didn't.
Following the announcement of the restructuring back in 2016, the parliament encouraged counties to take the initiative. The two Trøndelag counties raced ahead to merge, but there were disagreements in many areas that had less obvious mergers.
There have also been disagreements about names of the new counties. This is especially so with the merger of Troms and Finnmark. People seem to like the name Viken, however.