Norwegian Americans love to say uff da as a badge of Norwegian pride. But here's the story of what the expression actually means in Norway today.
If you're of Norwegian descent, you have almost certainly heard someone say uff da, and quite possibly also said it yourself. But did you know the expression is used very differently in North America and in Norway?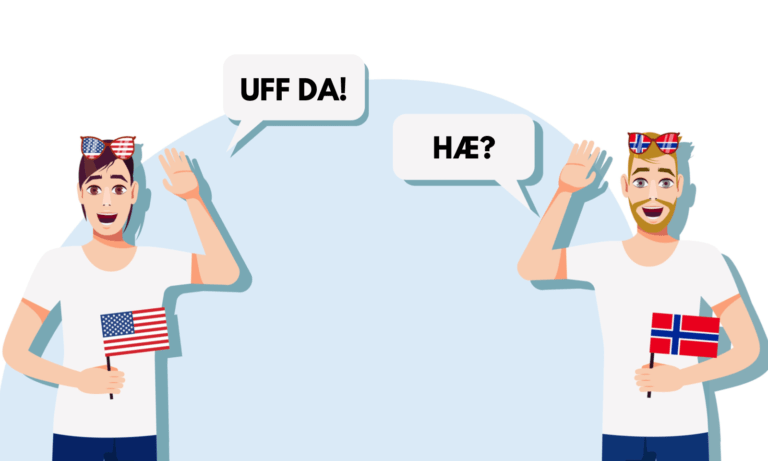 Let us clear things up! In this article, I'll explore the different meanings of the saying, how its used by Norwegians and Norwegian Americans—and why none of this really matters anyway!
Origins of the Norwegian expression
Uff da is an expression composed of two words. "Uff" is an onomatopoeia – that's a word that represents a sound. Just like "bang" or "woof" or "pow". The word uff is meant to represent a sigh.
Da is (roughly) the Norwegian equivalent of "then". So, for example, "kom igjen da!" translates as "Come on, then!". Of course, as an expression, the two words take a meaning that goes beyond their separate definitions.
Uff da in the United States
In North America, uff da is used as an all-round exclamation or a kind of very mild curse. We've scoured the internet for evidence and found all manner of curiosities.
It can express a whole gamut of emotions from surprise to dismay, via exhaustion and astonishment.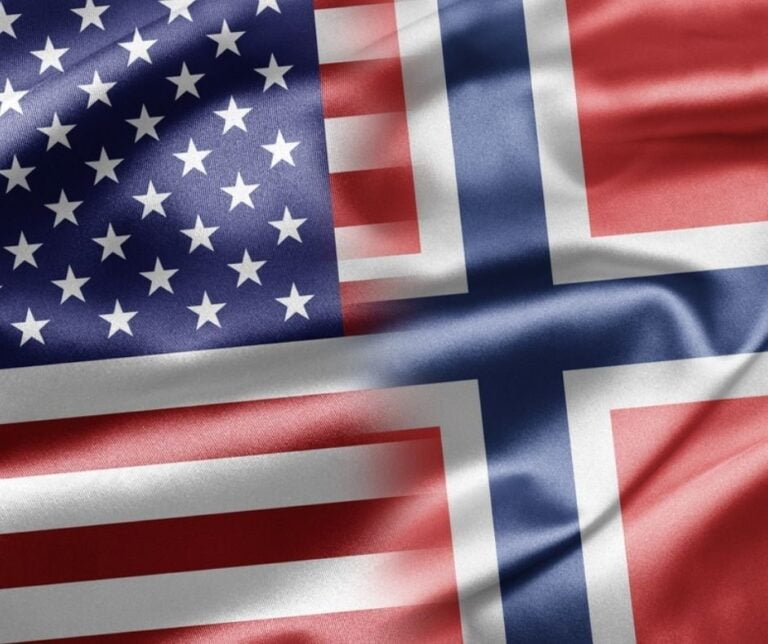 For example, it seems that Minnesotans will say uff da when they lift something that's heavier than expected, when they go outside and realise the temperature is very cold indeed, or when they kick their shoes off and collapse on the sofa after a long day at work.
A marker of Norwegian American cultural identity
In North America, using an expression like uff da marks you as having a connection with Norwegian heritage.
That might be unintentional. Maybe the expression is just part of your vocabulary, and always has been. Or it may be deliberate: you use the word because you want to show people you have a connection to Norway.
The latter is seen quite clearly in the use of the expression to name businesses, social clubs, restaurants or other organisations. There is Uff-Da Airport, several Uffda festivals and many Uffda roads.
Indeed, uff da has an almost legendary status in some parts of the United States and Canada. It is worn with pride (sometimes literally) by people of Norwegian heritage.
It is not only an expression but a badge of honour of sorts, claiming a small part of one's ancestors' culture. For people who are in the know, it signals that connection very clearly.
Perhaps that's why so many Norwegian Americans comment on Life in Norway's Facebook posts with uff da!—something a native Norwegian would never do.
Uff da in Norway
Here's a bit of good news: Uff da is a genuine Norwegian expression that is used in Norway to this day! There is a difference though, which I will attempt to explain.
First, it has to be said that uff da is not a very common expression in Norwegian. Everyone in Norway knows what it means, but most people will use it only sporadically, if at all – and certainly not every day.
Another difference is in the range of situations in which uff da is the appropriate thing to say. This range is much narrower in Norwegian than in English. In fact, about 80% of the time (this is a very crude and non-scientific estimation by yours truly), uff da is used in Norway to console a child who inflicted themselves a minor injury.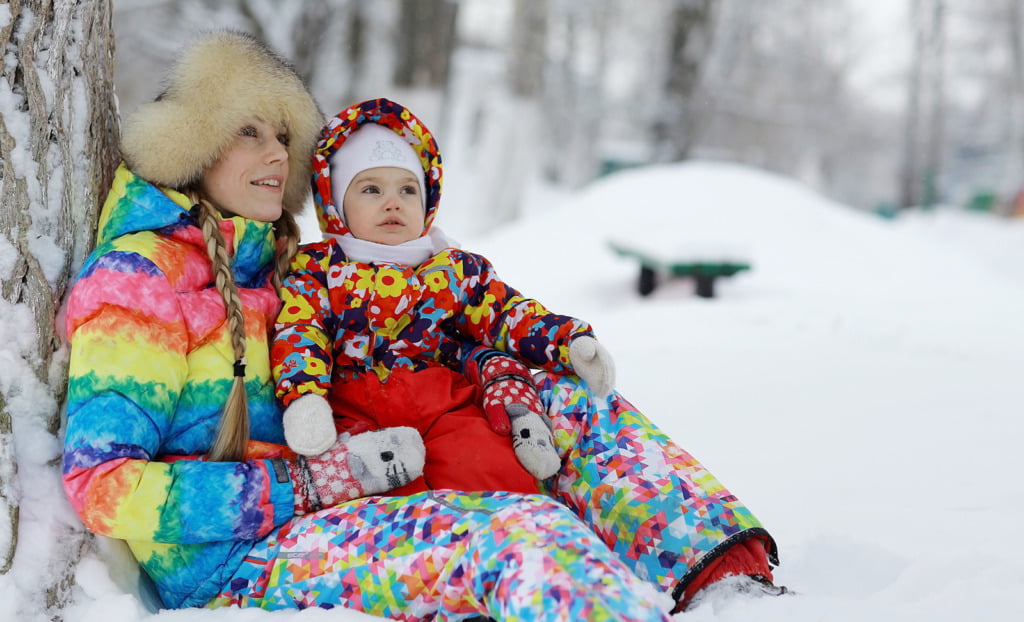 The point of uff da in Norwegian is to express compassion for something unfortunate that happened – but not too unfortunate.
You can say uff da when a child comes to you crying because they scraped their knee, but not if they come to you crying because one of their relatives died. This sort of equates to the use of "aww, there there" by parents in English!
If you use uff da in a situation that is too serious, it will sound like you're minimising the gravity of that situation. In fact, that is probably why it's so commonly used to console children with minor scrapes and bumps.
It's an expression that says "that sucks, but it's not that bad". Because of that added bit of meaning, uff da can sound a little condescending if used at the wrong time.
If you want to express compassion without sounding like you're trying to minimise the problem, you can simply say "uff", without the "da".
It's used only in conversations
Because it's not used as a minor curse word in Norwegian, uff da really only makes sense when used in a conversation with another person. This makes sense given that it's meant to express compassion.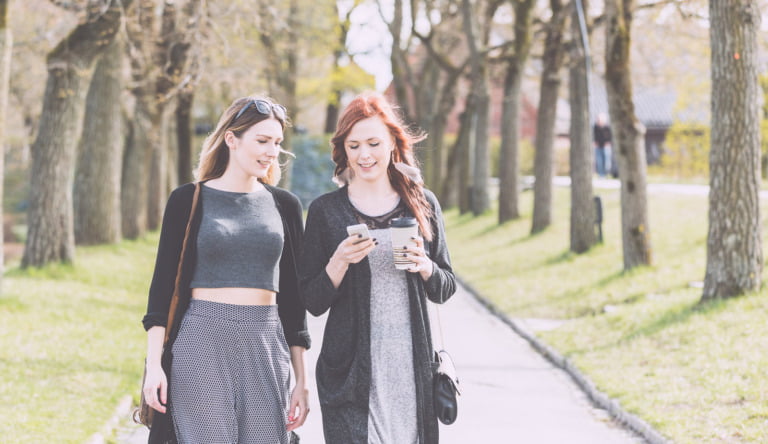 Of course some people talk to themselves and they can use any expression they want – it could be argued that they are, in fact, holding a conversation. But the point is: using uff da because you're exhausted, surprised or shocked (in the same way you would use another minor swear) would just be weird in Norwegian.
The pronunciation
Another small but very noticeable difference in use of the expression between Norway and the United States is in the way it's pronounced.
The Norwegian "u" is notoriously difficult for native English speakers to pronounce, and it is likely to be replaced with something sounding more like an "oo" sound. But the good news is: even Norwegians sometimes pronounce it with a "oo" sound, depending on their dialect.
How did the expression cross the Atlantic?
Many Norwegians left Norway in the 19th century, in search of a better life in the vast expanses of the American Midwest. Because they wanted their children to integrate, they often tried to speak only English to them.
Despite this focus in English, uff da is one of those Norwegian expressions that still made it through. Perhaps the children heard it and remembered it precisely because it's so commonly used to console them. Either way, it came to represent a connection to a Norwegian past.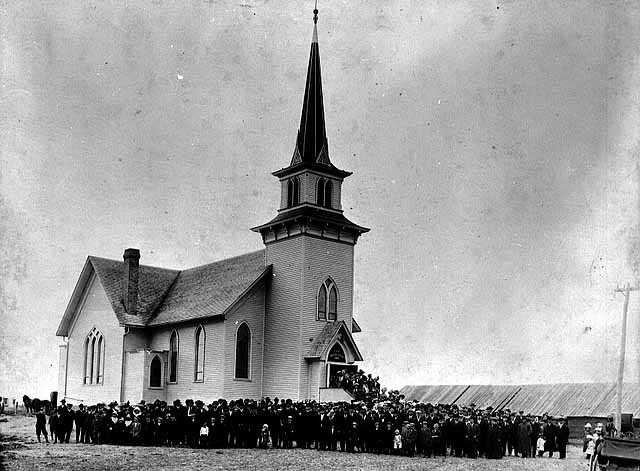 So who's right?
We've established that uff da doesn't mean the same thing on either side of the Atlantic. So who's right and who's wrong? Well… everyone is right.
Linguistically speaking, if a large group of people (say, Americans in the Midwest) use a word or expression in a certain way and understand each other when they do, they cannot be wrong.
This remains true even if said word or expression has a different meaning than it did originally. Languages evolve, expressions change, words disappear and reappear through time.
Regardless of the meaning you assign to it, uff da is undeniably a tangible connection people of Norwegian descent have with their past. As such, it's no wonder the expression is as cherished as it is.
So, should you keep on saying uff da as much as you like? Go right ahead! Just don't be surprised if you get confused looks should you use the expression in Norway…