Throughout America, many people celebrate Norwegian and Scandinavian culture. Let's take a look at the reason so many Americans claim Scandinavian heritage–and how they choose to celebrate it.
Because of mass migration more than 100 years ago, around 11 million Americans claim Scandinavian ancestry today. That's approximately 3.3% of the population of the USA.
It's quite a remarkable number when you consider the combined population of the Scandinavian countries–Denmark, Norway and Sweden–amounts to just over 21 million today.
In this article, we look at the reasons for the migration itself. We also look at how Danish, Norwegian and Swedish traditions influences modern America.
Read more: Uff Da: What the Norwegian American Expression Really Means
Of course, this isn't the complete story. But hopefully, it'll be a start to whatever questions you have about Scandinavian American culture. Let's get going…
Why are there so many Scandinavian Americans?
The reason there are so many Scandinavian Americans comes down to mass migration in the 19th century. Long before the discovery of oil, Norway was a poor, agricultural country. The rest of Scandinavia wasn't much different.
With long, harsh winters in store, just one poor harvest could prove deadly. The lure of the 'new world' and the 'American dream' was a strong one for those who lived by the fjords.
Over the course of around 100 years, an estimated 800,000 Norwegians made the journey to the new world. That's quite something when you consider the population of Norway today stands at about 5.4 million. But back then, the population was more like 2 million, so the exodus was truly enormous.
Read more: The History of Norway
Big numbers also made the journey from Sweden, with some also travelling from Denmark. Others also made the trip from elsewhere in the Nordic region such as the Faroe Islands and Finland.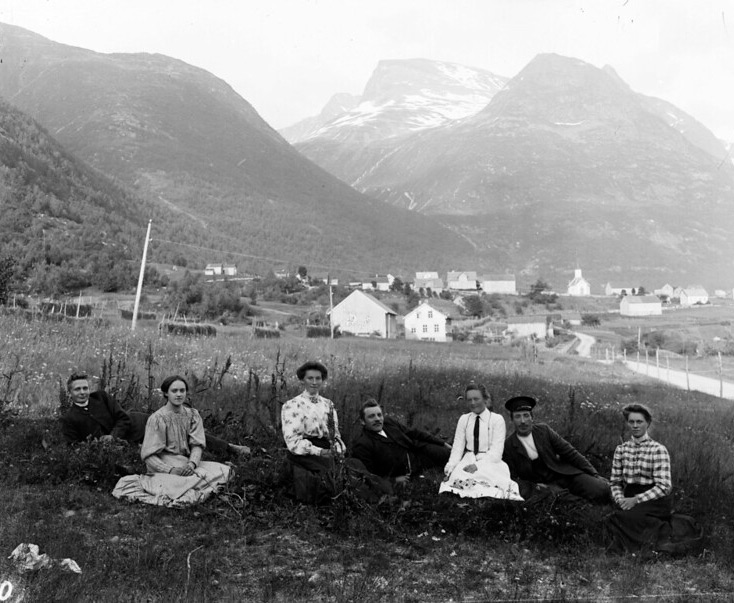 The great migration
Migration from Norway to what is now the USA began in July 1825. Fifty-two people spent three months sailing on the sloop Restauration from Stavanger to New York City. Most of these early movers did so for religious reasons. As quakers, they felt unwelcome in Norway.
Read more: How to research your Norwegian geneaology
But it wasn't until the latter half of the 19th century that mass migration for economic reasons really began. Hundreds of thousands of Scandinavians made the trip, many travelling via Liverpool, England.
Some took a shorter, cheaper route to Canada and completed their journey to the US via rail or smaller coastal vessels. It wasn't until the turn of the century that many Scandinavians began to settle in Canada itself.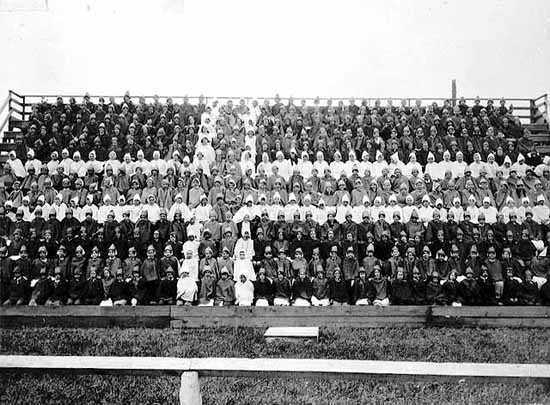 The earliest immigrants to the US were almost exclusively farmers, so settled in rural areas in the Midwest. Of all the immigrants settling in America during the period, the Norwegians were the most rural.
Small communities of Norwegian-speakers sprung up in these rural states, with their own churches, schools and newspapers were established. The Norwegian American is the modern relative of some of these publications.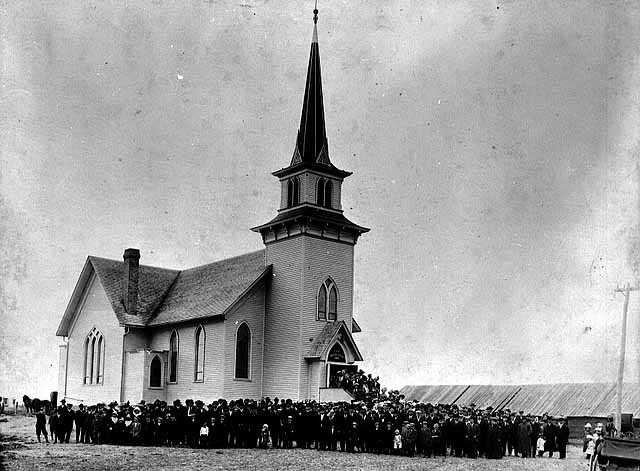 NDLA carries the story of one Norwegian immigrant, Ida Hansen, who very much lived the American dream. She moved from Ringsaker to Chicago with her parents and two siblings. After marrying a Danish immigrant, she started a monthly Norwegian language journal for Scandinavian women in America.
At its peak in 1907, the journal had a circulation of around 83,000. Such was the journal's success, Ida moved to California and built a mansion. The journal closed in 1947.
American states with strong Scandinavian heritage
In terms of raw numbers, Minnesota is the most 'Scandinavian' of the American states. However, on a percentage basis, it's actually South Dakota that takes the title.
Of course, it's not a competition! But looking at both the raw numbers and the percentages just serves to illustrate how embedded Norwegian ancestry is across the USA.
There are Scandinavian American communities all across the USA, of course. I can't cover all of them in one blog post, so here is just a selection to give you an idea of the stories that can be found all across north America.
Minnesota
With more than 1.5 million people (32% of the population) claiming Scandinavian heritage, Minnesota is a hotbed of Scandinavian traditions. That's especially true for Norwegian culture and heritage.
The first Norwegian settlement in the state was Norwegian Ridge, in what is now Spring Grove. As more settlers came, these initial settlements grew rapidly, helped by a high birth rate. This fast beginning resulted in the high numbers of Norwegian-Americans we see today.
I saw it for myself when I visited the state back in 2013. On a trip to the Twin Cities, I visited Norway House, a cultural centre that has since expanded significantly. I also found a few Scandinavian shops, and saw a surprising number of Norwegian flags.
Outside of the Twin Cities, the Norwegian presence is even more prominent. Rural communities such as Fertile, Spring Grove, Twin Valley, Rushford, Starbuck and Hawley claim the biggest proportion of residents with Norwegian heritage.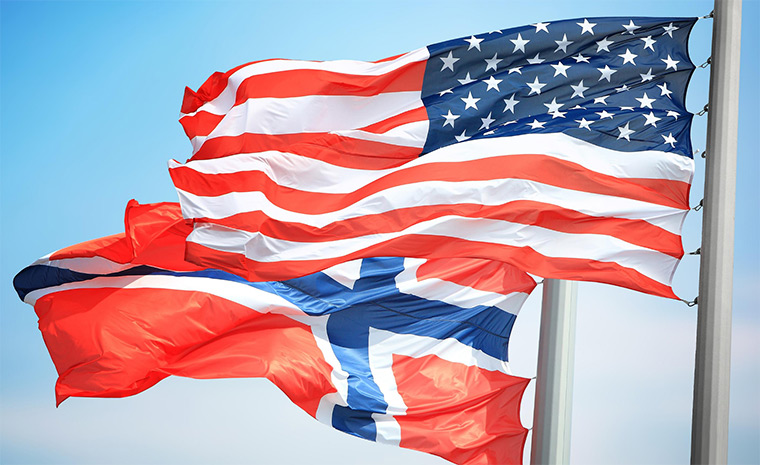 North and South Dakota
The first settlers arrived in 1859, but most Norwegians settled in the area between 1870 and 1920. Today many Norwegian Dakotans can trace their heritage back to rural Telemark, Norway.
North Dakota plays host to the largest Scandinavian festival in North America. The annual Norsk Høstfest is held every October in Minot. It's a chance for Norwegian Dakotans and others to get together, join dances, remember traditions, and enjoy traditional food.
Washington
Later waves of Norwegian immigration travelled farther west. Oregon and Utah were popular choices, but many more headed to Washington state.
At more than 20% of foreign-born residents, Scandinavians were the largest ethnic group in the state by 1910. This was even more so in Seattle. The water and forests of the Puget Sound area attracted Norwegians and allowed them to use their skills.
The 17th of May, Norway's national day, has been celebrated in the city since 1889. Today, the Seattle parade is one of the biggest in the world outside of Norway.
Wisconsin
The state of Wisconsin was a popular destination for the first settlers. By 1850, around 8,600 Norwegians lived there. This quickly rose to more than 44,000 just ten years later. One of the first settlements, Muskego, is today known as the town of Norway.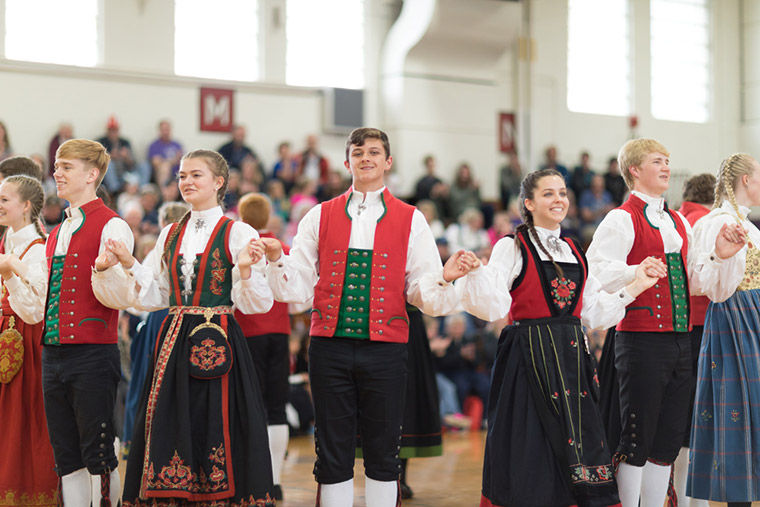 Each May, Stoughton hosts a city-wide festival to mark Norway's national day. The syttende mai festival features parades, food and drink, arts and music, athletic competitions, and kids' activities steeped in centuries of Norwegian culture.
Scandinavian American traditions
Throughout the USA, many people celebrate Scandinavian American holidays. Many of the traditions are rooted in 1800s Scandinavia, while others are still present in modern-day Scandinavia.
As I've already touched on a couple of times, Norway's national day brings many people with Scandinavian American heritage together.
In Swedish American communities, midsummer is the biggest of them all. While some Norwegian American communities also mark the occasion, midsummer isn't celebrated in much of Norway, with a few exceptions such as the annual bonfire in Ålesund.
Many of the traditions revolve around food and drink. Norwegian lefse is eaten throughout the year in Norway but it tends to be reserved for celebrations such as Christmas in the USA. This has its roots in the lefse being a celebratory food back in 1800s Norway.
Lutefisk is a common celebratory meal in Norwegian American communities, along with raspeboller, (also known as komler), Norwegian potato dumplings.
Scandinavian American TV shows
In recent years, several TV shows have been produced of interest to the Scandinavian American communities.
Firstly, Alt for Norge is a reality show with a difference. The contestants—all Americans with Norwegian heritage—visit Norway to participate in a series of modern Norwegian challenges. These vary from memorising language to skiing, often with hilarious results.
A nice touch in Alt for Norge, which is known in the USA as The Great Norwegian Adventure, is that the winner gets to meet their distant Norwegian relatives. All the other contestants receive a book with information and photos about their specific heritage. To find out more, listen to this interview with a former contestant!
In Greg Poehler's Welcome to Sweden, a New York accountant (played by Poehler) moves to Sweden with his Swedish girlfriend. While the show was cancelled due to low ratings, it's worth a watch to see the comedic challenges the American character faces in moving to Sweden with no job and no friends.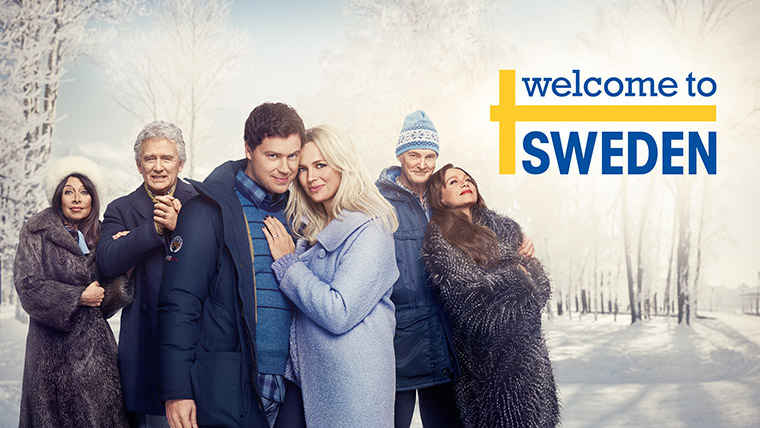 In some respects, Welcome to Sweden was a successor to Lilyhammer. The NRK show saw a former New York gangster played by Steven Van Zandt relocate to Norway as part of a witness protection program.
Scandinavian American groups and societies
I've been running this website for many years now. Over that time, many Scandinavian groups and societies across North America have gotten in touch. Some focus on history, others on preserving traditions, and some are simply social groups.
Once again, I can't possibly list every group or society here, but here are some of the heavy hitters.
American Swedish Institute, Minneapolis, MN: A museum and cultural centre with exhibitions and innovative programming, known for the historic Turnblad Mansion. Read more here.
Norway House, Minneapolis, MN: An international business and culture organisation dedicated to establishing, renewing, and advancing connections between contemporary Norway and the United States through education and partnerships centred around the arts, business, and culture. Read more here.
Sons of Norway: Founded in 1895 as the Independent Order of the Sons of Norway, is a fraternal organisation principally representing people of Norwegian heritage in the United States and Canada. Read more here.
Daughters of Norway: A sisterhood of women who wish to preserve Norwegian heritage, maintaining among members a knowledge of the history, culture and language of Norway. Read more here.
Vasa Order of America: A Swedish-American fraternal, cultural and educational organisation. The organisation seeks to benefit its members by sharing Swedish and Scandinavian culture and heritage. Read more here.
Did you enjoy this article? Why not share it on Pinterest so others can discover it too? We've got the perfect pin for that: