An FAQ guide to what happens in Norway if you lose your job. How the benefits process works, who is entitled to benefits, how much you get, and much more.
Losing your job in any country is a stressful experience. When it's not your home country, those feelings can multiply. The good news is that Norway's unemployment benefits are among the best in the world.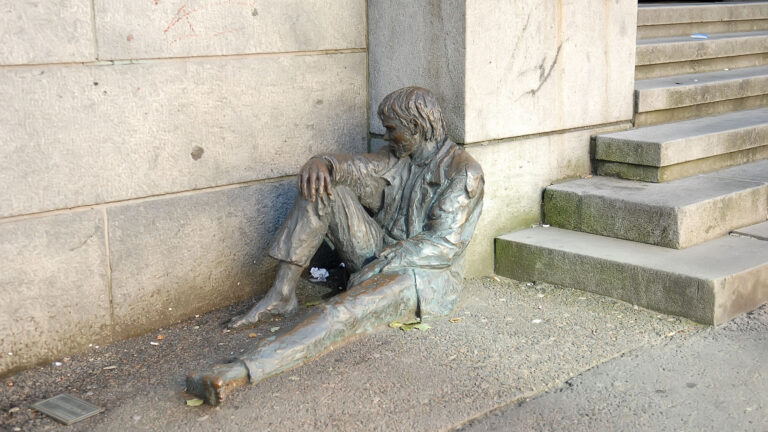 If you lose your job in Norway, you are most likely entitled to unemployment benefits, with Government help to get a new job. But how much do you get paid and what if you leave voluntarily?
Here are the answers to those and many more of your most common questions about unemployment in Norway.
How unemployment works in Norway
First things first, make sure you understand the rules and regulations relating to employment law in Norway. These are very specific especially about why and when you can be dismissed.
The unemployment benefit process is managed by the Norwegian Labour and Welfare Administration (NAV). Wherever you live in Norway, there will be a NAV office near you.
How to register as unemployed in Norway
In order to receive unemployment benefits, you have to register with NAV as a job seeker. Once this is done you can apply for unemployment benefit.
Don't wait to register. You should register at least a week before you leave your job, although it should be possible to backdate your application.
What documentation does NAV need?
As part of your application, you will need to supply NAV with documentation that details very specific information, as follows:
Duration of your contract and how much you worked (%/hours).
Period of notice (specified in contract).
Date you handed in your resignation or got fired.
The reason you quit or lost your job.
You can ask your employer to document all of the above by filling out this form.
At present, you can expect the waiting time for new applications to take about five weeks. However, that waiting time does change. You can find out the approximate waiting time here.
Meldekort: employment status card
Once you are registered as a job seeker, you'll be required to update NAV on your personal situation. You do this by submitting an employment status card known as a meldekort.
This confirms your activities related to any work you have done, sickness absence, vacation, and any other activities such as workshops, training or education.
You are required to submit the employment status card every 14 days. Don't forget. If you do, NAV will eventually stop your benefits.
Your NAV advisor
When you become unemployed and register as a job seeker, NAV will assess how much help you need and give you a personal advisor.
This is someone that can help you set future goals, give help and guidance when applying for work, and suggest activities such as courses that may help in your job search.
Expectations as a job seeker
After you register as a job seeker with NAV, you are expected to make an effort to look for work yourself and to actively apply for vacant positions. NAV may ask you for documentation relevant to this.
You have to accept job offers from NAV
If you do not accept a job offer, you may lose your unemployment benefit. This applies to any job in Norway, regardless of your field of expertise or where you live. There are some exceptions to this regarding health, age and for parents with sole custody of children.
It is unlikely NAV will offer you a job in a totally different part of the country, but it could happen. The chances of this increase if unemployment rates in general are high.
For this reason alone, it's very important you make an effort to find a job in Norway that suits you, before you are forced to take one.
You must show up
When NAV schedules meetings, you have to attend unless you have a documented medical reason. You must also participate in training programs and courses when NAV feels this is beneficial to your future job possibilities.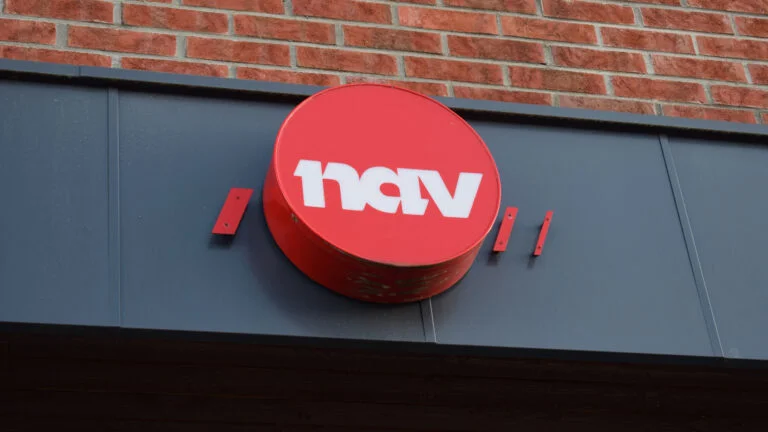 If you don't do this, you run the risk of losing your unemployment benefits.
Inform NAV about changes in your situation
Remember to inform NAV if there are any changes in your situation. For example a new address, you have started education, or received a job offer. It is also important to inform NAV if you are going on vacation abroad.
Unemployment benefit explained
If you are eligible for unemployment benefit, NAV pays it out twice a month. You receive the money between 1 to 3 days after you submit your employment status card.
Who is entitled to unemployment benefit?
In short, if you were legally working in Norway and you lose your job, you will be entitled to benefits.
You must have lost your job, been laid off, or had a temporary contract expire. If part-time, the position must have been at least a 50% position. In addition, the job must have met the salary requirements.
In order to receive benefits, your salary must have been 1.5G (at present NOK 167,216) during the last 12 months or 3G (at present NOK 334,431) over the past 36 months. This does include parental benefits and sick benefits, but does not include self-employment income. More on this later.
If you're wondering what G is, it's simply a reference amount that the Norwegian government uses to help with tax and benefit calculations. It is adjusted every May.
How much is unemployment benefit?
If you meet the criteria, you receive approximately 62% of your annual salary, before tax. In order to be fairer to those with a variable income, NAV will assess your salary over the previous three years.
However, there is a cap to the benefit. The benefit is calculated on your salary but only up to 6G, which is at present NOK 668,862 per year. This means the annual unemployment benefit is capped at NOK 417,370. There are additional benefits if you are providing for children.
In most cases, the benefits apply almost immediately. Only the first three days of your unemployment period are not covered.
It's important to understand that unemployment benefits count as taxable income. This means you will have to pay income tax on the amount you receive as if it were salary.
Can I get an advance on unemployment benefits?
It's not possible to apply for an advance in benefits at present. This is due to the relatively short processing time of applications. However, this can change if the waiting period changes.
How long does unemployment benefit last?
Norway does not pay unemployment benefits forever. If your previous salary was higher than 2G (at present NOK 222,954) then you will only receive benefits for two years. If you salary was less, it will be limited to just one year.
However, after this period there is still help available. If you are not able to support yourself and your family, you can apply social assistance.
Can I work while getting unemployment benefit?
Short answer is yes. It is also encouraged.
NAV will then reduce the benefits accordingly
However if you work more than 50% for six weeks or more, NAV will stop the benefits.
Sickness while unemployed
If you fall ill while unemployed, you won't receive unemployment benefits. You can, however, apply for sickness benefits and the amount you get paid is the same. In these circumstances, you have to get a doctor's note immediately.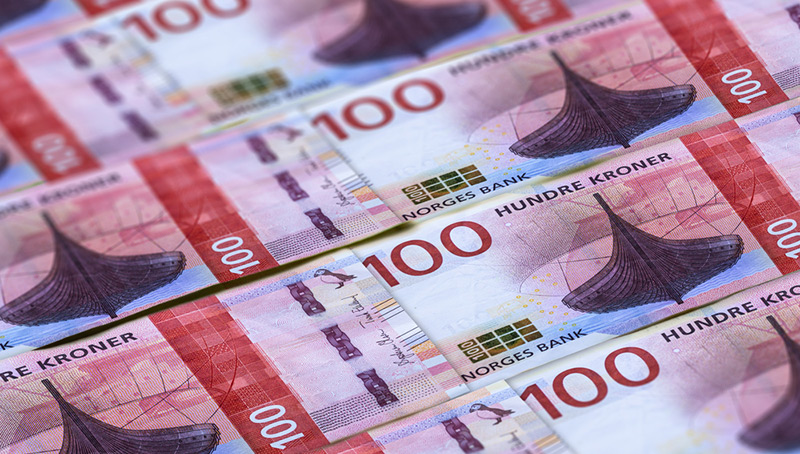 If you are not fully incapable of working (for example, if the doctor grants you a 50% sick note), you will get a combination of unemployment and sickness benefits.
However, be wary of getting a sick note covering the majority but not all of your time. This can result in a reduction in income, because you are not entitled to unemployment benefit for the non-sick portion of your time.
If you feel this doesn't make sense, you're not wrong, because it encourages people to get 100% sick notes if they are ill, rather than spend any time looking for work.
Other questions about unemployment benefit
Keep reading for answers to more common questions relating to unemployment benefit in Norway.
What if you were to blame for losing your job?
If NAV decides that you were at fault for losing your job, you will not qualify for unemployment benefits until 18 weeks after your last day at work. You should still register as a job seeker right away.
The same applies if you left your job voluntarily, with some exceptions. If NAV accepts that you had a reasonable reason to quit, you will receive benefits as normal.
A reasonable reason is, for example, an unhealthy work environment or that you were bullied and had no choice but to leave.
What if my employer went bankrupt?
If your employer has been declared bankrupt, you may be entitled to wage guarantee from NAV. This is to ensure you get paid for outstanding wages and vacation pay when the employer lacks funds.
NAV's wage guarantee scheme comes in addition to unemployment benefits. The application must be submitted by the estate administrator.
You are not entitled to the wage guarantee scheme if you are self-employed or if you own more than 20% of the shares in the company, in most cases.
What if I'm self-employed or run a company?
Income from self-employment does not entitle you to unemployment benefits, unless you have had a salary as an employee the last three years that meets the income requirements. Freelancers (those who work on short-term contracts) may be entitled to benefits.
If you run your own limited company (AS), you are not considered self-employed. As an employee of the company, you will receive benefits if you meet the criteria for unemployment benefit.
Because of this, it's very important to pay yourself a regular salary when running a small limited company. It doesn't just affect unemployment benefits, but other benefits including parental leave and sickness benefits.
However, if you are the only employee in your own limited company (AS) and lay yourself off by more than 80%, you are not entitled to unemployment benefits.
Can I start a business or study while unemployed?
If you want to startup your own business, you can still receive unemployment benefit while the income from the business is not yet high enough to make a living from. This is given for a maximum of 12 months and you must submit a business assessment plan.
The same applies if you want to study while receiving unemployment benefits.
Rules for frontier workers
Frontier workers are not entitled to unemployment benefits from Norway. Frontier workers are EEA citizens whose residence is in a country other than Norway and they return to that country at least once a week.
What happens if I don't qualify for unemployment benefit?
Unemployment benefit is designed as a salary replacement benefit for a limited time while someone is looking for work. However, if you are long-term unemployed or don't meet the criteria for unemployment benefit for other reasons, there is still help available.
If you are not able to support yourself and your family, you can apply social assistance.