Norway has a comprehensive safety net for the unemployed and sick. Here's how the Norwegian Labour and Welfare Administration (NAV) works.
As a newcomer to Norway, NAV is one of the government departments you should be familiar with. While you may have a job and be in good health today, tomorrow may be different.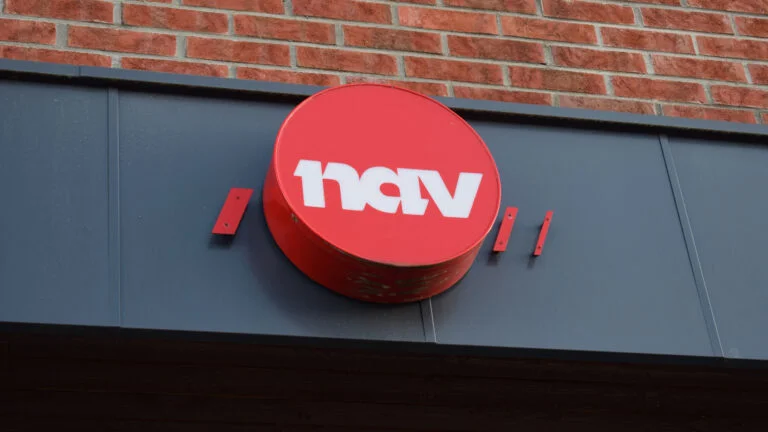 Run by the Norwegian government and financed through taxes, NAV's mission is to reduce unemployment and provide financial security for residents of Norway.
NAV explained in brief
NAV steps in when residents of Norway are unable to work 100% due to illness, disability, family situation, or when caring for children. NAV also provides compensation for unemployment and pays out state pension.
Some benefits depend on your previous or present work situation and income. You might not always qualify for everything. However, NAV will always secure everyone a certain standard of living.
If you are: self-employed, student, unemployed, or have worked or stayed in Norway a short time (less than a year), you should ask NAV what benefits you are entitled to at present and in the future. Being entitled to benefits also requires membership in the National Insurance Scheme.
Some benefits are never covered at 100% compensation, like long-term illness (more than a year) and unemployment benefits. Norway's goal is to make working more beneficial than receiving benefits or insurance, albeit with a few exceptions such as parental leave.
Health care and medical bills
This is the same for everyone, and not dependent on work. It is not very common for employers to provide extra health insurance for employees.
For more information on how healthcare works for residents of Norway, check out this article. You can also read the rules for healthcare for tourists here.
Family and children
NAV makes monthly parental leave payments to parents who are entitled to paid leave. Other parents will receive a one-time payment known as engangsstønad.
NAV also pays benefits to students who need a break in studies due to parenting.
NAV pays when you must care for children who are sick, have chronic diseases, get hurt, or are terminally ill. They may also pay for special equipment or help such as a nurse. This could also apply to other family members, like parents or a spouse.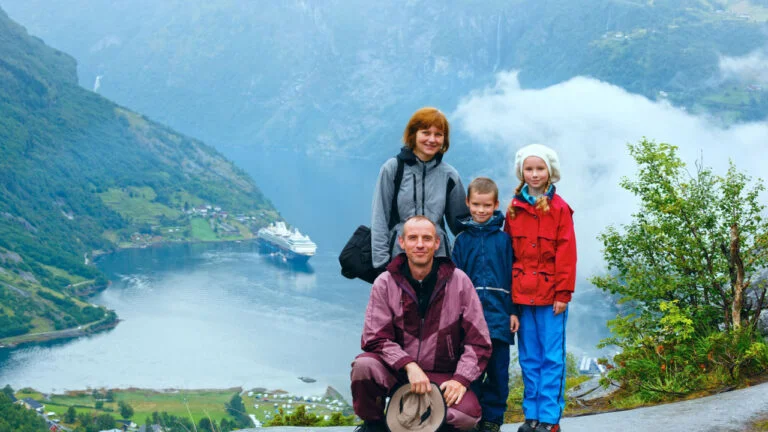 NAV cooperates with schools and daycare centers (barnehage) when necessary.
Parents caring for children between 1-2 years, and who are not in daycare, are entitled to monthly "cash support" known as kontantstøtte. However, there is something of a political controversy over this right now, so it may not apply in the future.
NAV pays child support every month to parents from until the children reach 18.
Health and illness
NAV supports people who are too sick to work 100%, whether that'sshort term, long-term or chronic (life). Norwegian authorities encourage part-time working when possible, and NAV cooperates with employers to achieve this goal.
All employers are obliged to provide private insurance for work injuries (Yrkesskadeerstatning) and as such, compensation is not paid for by NAV. However, people who suffer long term may also be entitled to some support from NAV.
Unemployment benefits
NAV's mission is to increase employment rates and to encourage people to work as much as possible. In particular, for people who have a harder time finding work due to disabilities, long-term illness or long-term unemployment.
NAV can help people apply for schools, universities or language courses, if this is beneficial to future job opportunities.
NAV is also the government's employment agency. Many vacant positions are advertised on nav.no. NAV will help people find the right job and give personal guidance when needed.
NAV pays unemployment benefits to people who are unemployed or laid off.
They also cooperate with employers and help with job training. They may also subsidize employers and refund certain costs, such as equipment for people with disabilities.
For foreign job-seekers, NAV gives special guidance on its website, together with a substantial English language guide to working or starting a business in Norway. NAV also provides basic information in Ukranian for Ukranian refugees, along with many other languages.
Social services
Some people are not entitled to enough benefits or insurance and will need financial support from social services. People who are in this situation should not hesitate to contact NAV.
This also applies to those who may not be 100% able to take care of themselves and family, due to for example illness. In such situations, NAV will also offer advice and guidance, and in urgent situations even help with housing.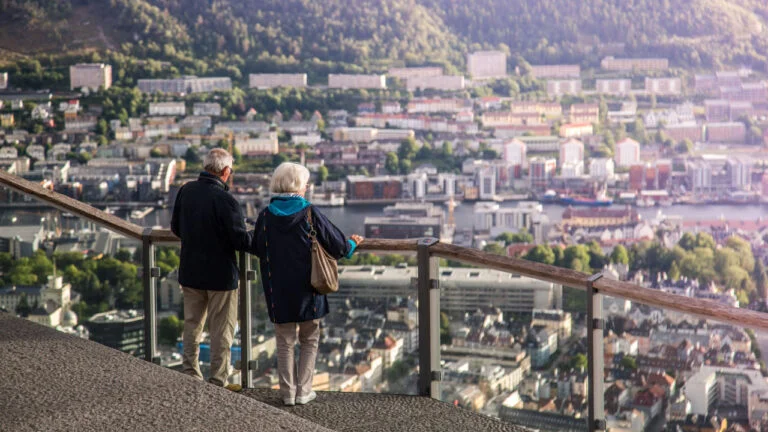 Retirement and the state pension
Another area key for foreigners to understand as soon as possible is how pensions in Norway work. NAV administers and pays out the Norwegian state pension.
The retirement age for most people is 67 years, although that's flexible depending on previous income. NAV also pays pensions to people who have lost their spouse, and sometimes children or parents (underage).
Most people also have private pension plans in addition to the income from the state pension. All employers are required by law to offer their employees a private pension plan.
How to contact NAV
If you have questions or are wondering about your eligibility for benefits in Norway, we cannot help you. You'll need to contact NAV.
First things first, read through the material on the NAV website. Then if you still have questions, NAV's contact information is here.