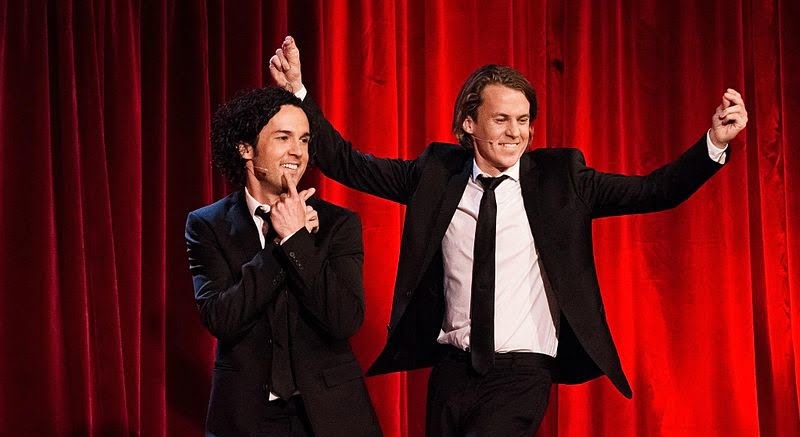 Unless you've been living under a rock for the past few weeks, you'll have heard The Fox, a music video launched by Norwegian duo Ylvis to coincide with the launch of the new series of their talk show, i kveld med Ylvis (Tonight with Ylvis) on TV Norge.
Since launching on 3 September, the video has chalked up an astonishing 28 million views in just 13 days. Ah viral YouTube hits, you gotta love 'em!
The video is essentially a parody of other viral YouTube hits, as the duo dance around in Bloodhound Gang-esque costumes while pondering what sound a fox makes. But I'm pretty sure it's also popular because their pronunciation of "fox" sounds quite like a rather well-known naughty word…
It's not the first time the duo have released comedy songs, in fact they're well-known for it. They've even got previous English language songs out there, such as Stonehenge:
The Fox has been particularly successful in the States, with extensive mainstream media coverage propelling it to number 29 in the Billboard Hot 100. Not bad for a couple of Norwegians trying to promote their new TV show! And the American parodies have already started. Presenting the Ohio University Marching Band… (hat-tip Audrey!)
The question is, will The Fox propel Ylvis to worldwide fame, or will they go the way of Chesney Hawkes?
Only time will tell.
Fraka-kaka-kaka-kaka-kow!
(photo credit: Pål S. Schaathun)