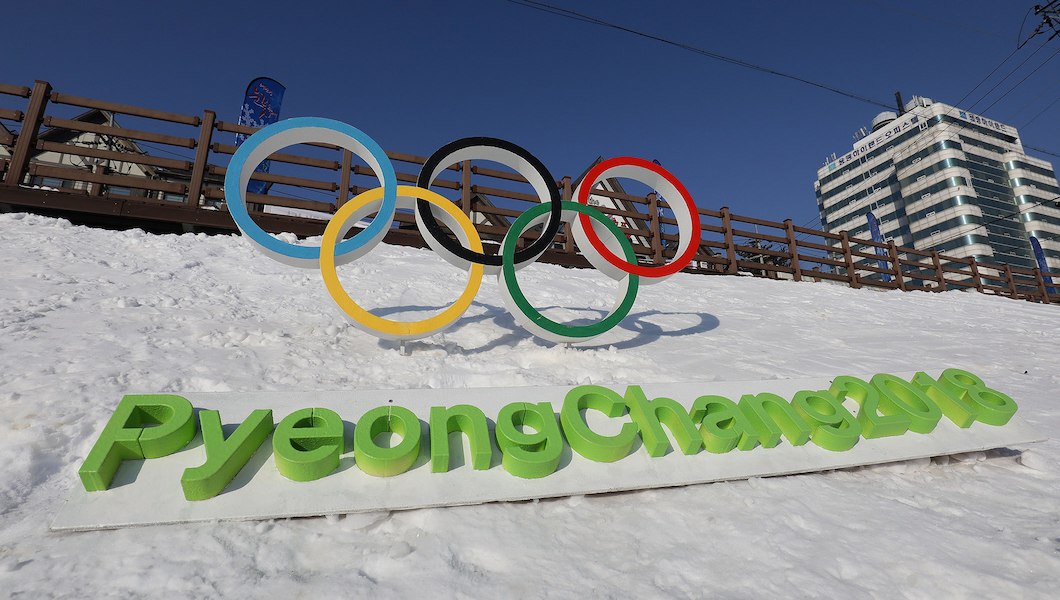 Here's what the world's been saying about the Norwegian success at the 2018 Winter Olympics in Pyeongchang, South Korea.
As the 2018 Winter Olympics draws to a close, Norway tops the medal table with a record 39 medals, 14 of them gold. The world's media have been scratching their collective heads as to how exactly this little Scandinavian country has managed it.
Here, I've rounded up the best articles about the Norwegian performances in Pyeonchang. Enjoy!
Marit Bjørgen sets a new record
By winning five medals in Pyeongchang, Norway's Marit Bjørgen moved ahead of fellow Norwegian Ole Einar Bjørndalen to become the most decorated female athlete in Winter Olympics history. She won three golds in each of the past two Winter Olympics, and has won at least one medal in every Games since her first, a silver, at Salt Lake City in 2002. All this, even though she took a break three years ago to have a child.
"She has transcended the boundaries of her sport", said the BBC's Olly Williams. "For 16 years she has been at the top. She's done it with humility and a hunger for success. She's smiling now as she soaks up the applause of a Winter Olympic crowd for the very last time. She has rewritten the boundaries of what many thought was possible. This is a very special moment for us all to witness."
"I am here to take medals," Bjørgen said after taking silver in the 15k skiathlon. "It is my fifth Olympics and still to be there, I am happy with that. I am happy to be here at my age (37)."
Meanwhile, Inside Science reported on analysis of the training of Bjørgen. "This paper is an absolute goldmine of what is possible," said exercise physiologist Dan Heil, who was not involved in the research. "It's only now retrospectively that we see how valuable this is for Marit Bjørgen". Read more about Marit Bjørgen here.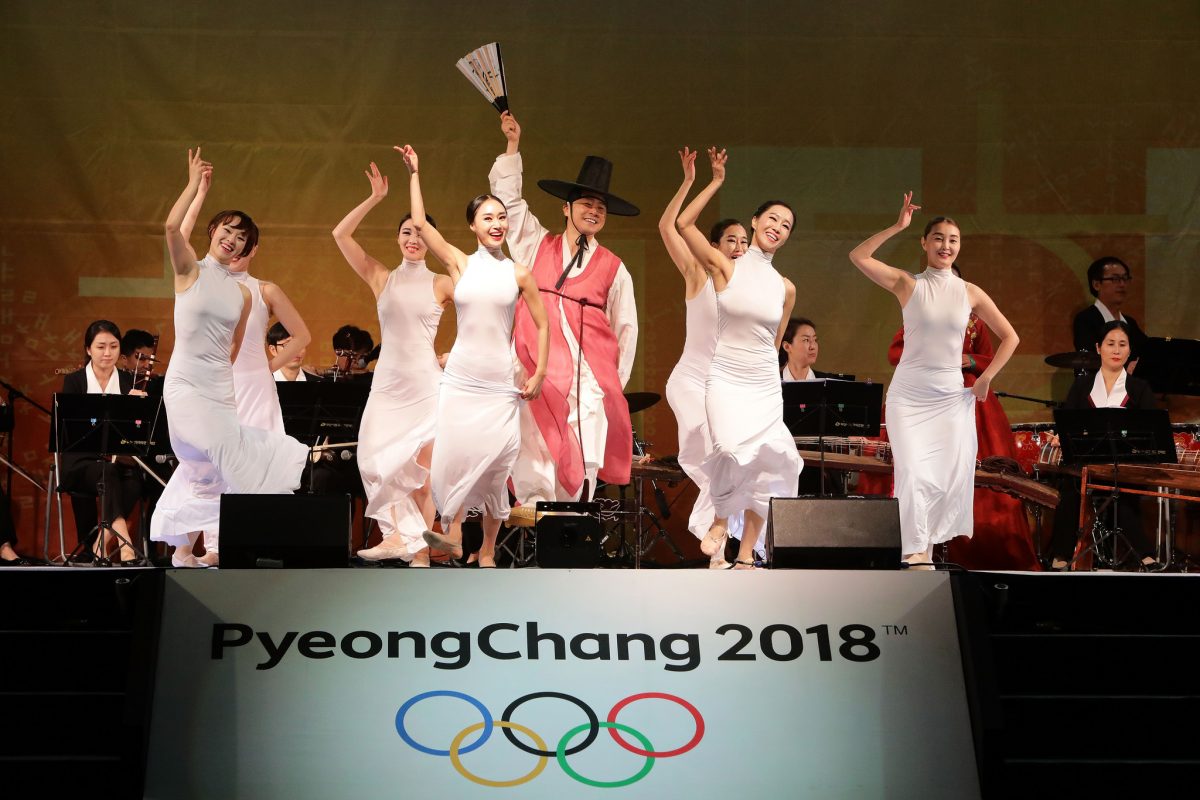 A superstar is born
Johannes Høsflot Klæbo has been a household name in Norway for some time now, but only now is the world starting to take notice. After taking his first Gold in the sprint, he led the relay team home to their first gold medal for 16 years.
You'd think two gold medals in your first Olympics would be enough, but no. Klæbo went on to pick up a third alongside Martin Johnsrud Sundby in the Men's Team Sprint. The Washington Post revealed the prodigy's coaching secret: "He is my grandpa."
Meanwhile, CBC's Karin Larsen says that Klæbo is about to make cross country skiing sexy: "The YouTube vlogger is a precocious talent who makes the world swoon." You can judge for yourself on Klæbo's YouTube channel.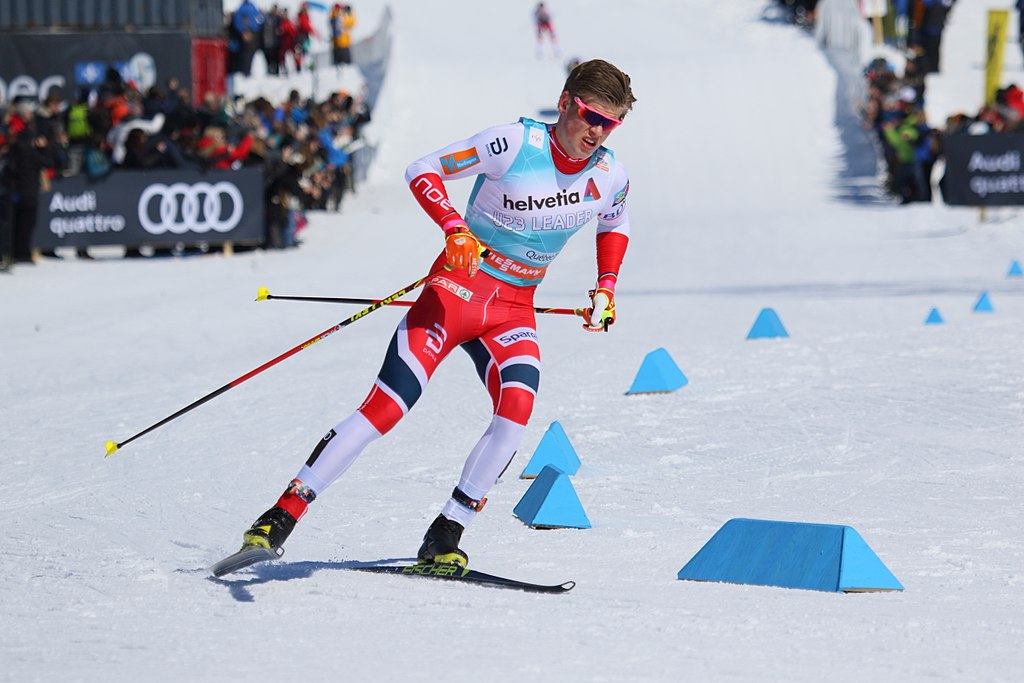 Skiing dominance
Norway's success on the snow wasn't just limited to Bjørgen and Klæbo though. As Norwegians are born with skis on their feet, it's perhaps to be expected that the nation performs so well:
And one of the main reasons for Norway's skiing success? A team of 30 ski wax technicians! "Their job is to divine the right combination of wax, skis and snow at a given race — a puzzle with thousands of possible solutions", says the New York Times.
Meanwhile, one Forbes columnist makes an interesting argument as to why "little Norway" of little more than five million people outperforms the 324 million people of the United States of America. It's actually quite simple: The USA does not send its best athletes. "Skiing and curling are not taught in public schools. Most talented athletes follow the money and baseball, basketball, football, and golf and tennis are competed in at all age levels and are compensated at the professional level at lucrative levels. Norway sends its best athletes."

Those curling pants
You can't have missed the stories doing the rounds about the curling teams colourful trousers. Pretty much every media outlet around the world has covered it, as they do for every tournament! But Britain's Guardian put a different spin on the story by ranking the best ten.
They picked out the trousers worn by the men's team for the medal ceremony at Vancouver in 2010, simply because it was only the third time the team had finished on the podium. My own personal favourite was the surprise heart-strewn pink trousers worn on Valentine's Day, if only for the epic clash of colours against the red and blue shirts!
That moustache
Congratulations, Robert Johansson, on your gold-medal mustache: Majestic, artistic and daring. Sure, these could be adjectives used to describe ski jumping. But they are definitely apt descriptors for the mustache sported by Norwegian ski jumper Robert Johansson. His manicured handlebar mustache was an early star of 2018 Winter Olympics during the ski jumping men's normal hill individual final on Saturday (SB Nation)
Ice hockey
Although they were a long way from the medals, the men's ice hockey team had a tournament to remember. They chalked up their first victory in the Olympics since beating Austria on home ice back at the 1994 Lillehammer games. This tournament will be remembered for the absence of NHL players, and funnily enough the same thing happened back in 1994.
The team came back to beat Slovenia thanks to a third-period goal by Tommy Kristiansen and an overtime winner by Alexander Bonsaken. "We talked about it before the third period," Bonsaken said. "We're down one goal, and let's be historic here." Unfortunately the team's tournament was brought to a swift end in the next game, as Russia triumphed 6-1.
The famous broken ski pole
The New York Times continued their excellent coverage of the event by reminiscing about an event that they say all Norwegians over the age of 50 will remember well: "Hvor var du da Oddvar Brå brakk staven?" or "Where were you when Oddvar Bra broke his pole?"
"A man named Oddvar Bra is skiing the final segment of the men's 4×10-kilometer cross-country relay at the 1982 world championships in Oslo. Surging up a hill, he passes and sideswipes the only person ahead of him, Alexander Savyalov of the Soviet Union. Immediately, Bra realizes that the impact has had a terrible consequence. His right pole has snapped in two."
"Someone in the crowd bolts into view and hands off a pole. His equilibrium restored, Bra battles Savyalov in a sprint to the finish line." Read the fully story in the New York Times.
Other notable media mentions
Every four years, they come from Norway to plunder your gold: If you surmise that your Olympic nation is as strong or as cool as Norway, then you are suffering some sort of delusion (Washington Post)
Norwegian Olympians Have Won the Most Medals. And They're Joking Around: Athletes, on a roll at the Winter Games, also appear in comedy sketches; wigs and a chicken hat (Wall Street Journal)
To Beijing
Congratulations to all Norwegian athletes who competed in South Korea, and indeed to athletes from all countries. To compete in an Olympic Games is the pinnacle of sporting achievement, and those of us watching can never begin to understand the dedication it takes to get there.
Thoughts now turn to Beijing, where the next games will be held from 4 to 20 February, 2022. As for 2026, could they be returning to Norway?