Recently Gerry and I took advantage of a rare sunny day, packed a picnic and headed for the beach…
ROAD TRIIIPPP!
Well sort of. Neither of us own a car, so we took the bus! 70 kroner and 50 minutues later and we found ourselves in the lovely seaside town of Drøbak.
We got off the bus on the picturesque town square, bathed in sunshine with market stalls dotted around. Lovely!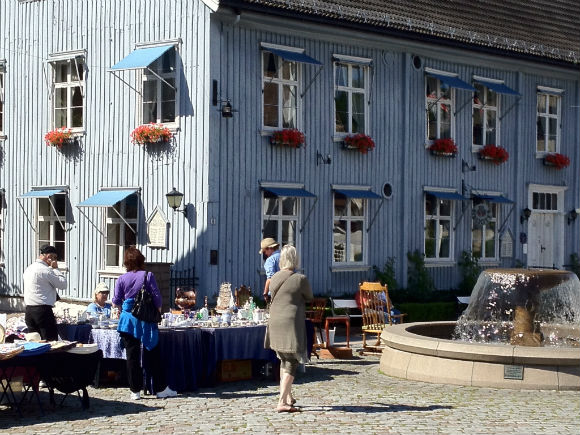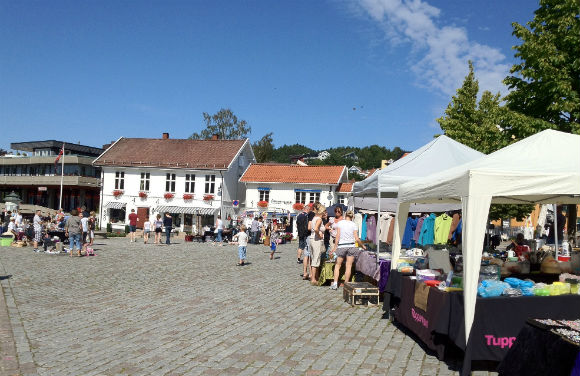 We wandered the short distance down to the harbour, where everyone in the town seemed to be tending to their boats. We then walked along a small causeway, met some playful sirens, and enjoyed a lovely view of the Oslofjord.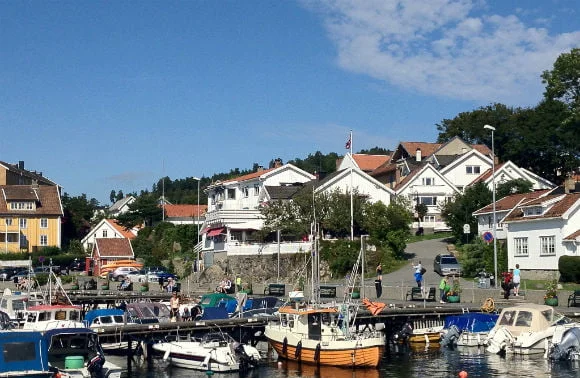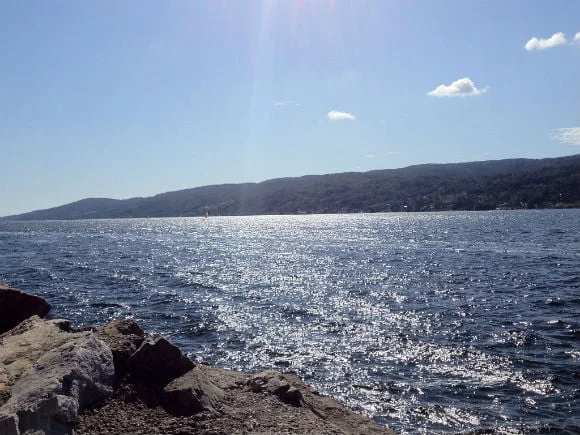 Drøbak is known as a popular sun-trap especially for Oslo residents, but all we'd seen so far were locals and a few people taking photographs. Where was everyone? After a short walk, we found a delightfully named path and decided to investigate.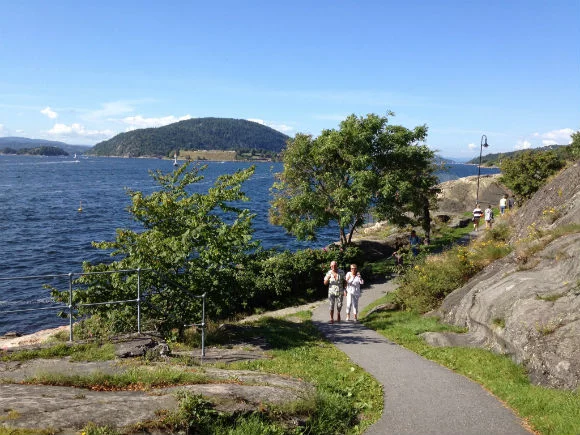 One scenic walk later and we finally found them: people! A wide open grassy bank full of people sunbathing, shirtless lads playing volleyball, people swimming in the fjord and some daring kids diving in from the boards. A little further along there was a small sandy beach but every square metre had been claimed, so we settled down on the grass for our dose of sun 🙂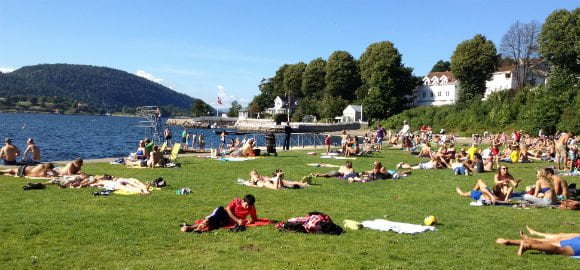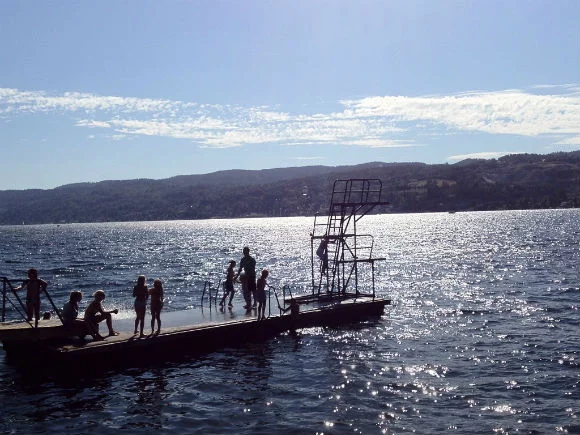 Drøbak is a gorgeous little town and is well worth the trip from Oslo.
But… two regrets. By the time we got around to looking for the famous Drøbak Christmas shop it had closed for the day, but hey, when the sun comes out in Norway you prioritise! Also, we had hoped to return to Oslo by ferry but the departure time wasn't convenient, so we headed back on the bus.
Still, all the more reason to return the next time there's a big orange ball in the sky!