A common question we receive is: what is a Norwegian winter really like? It's hard to generalise, but depending on your location winter is Norway is probably not as white and cold as you think.
The nights are drawing in (fast), the temperatures are plummeting, and the Marius sweaters are everywhere. Yep, it's that time of the year again.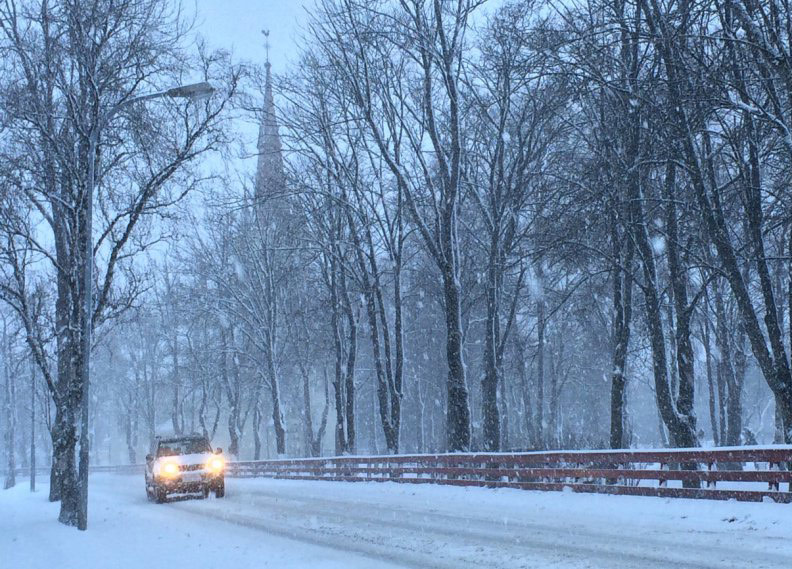 The winter in Norway is always a mixed bag for me. I absolutely love the late winter months where the light in the sky and the snow on the ground makes even the ugliest parts of town beautiful! But earlier in the winter, things are much more challenging.
When is the winter in Norway?
I've written before about how I perceive there to be five seasons in Norway, with winter very much split into 'the wet one' and 'the white one'.
This of course isn't a scientific definition! But there is a fast descent from the short autumn season into the dark, wet and windy days of the early winter, which tends to run through until Christmas. It's the time of year with the most rainfall, but temperatures tend to remain above freezing.
Once New Year is done and dusted, the days start to get longer once again and the likelihood of snow is much greater. I can't understate how much snow brightens things up here in Trondheim! On the flip side, this is also easily the coldest time of the year.
Depending on where you live snow can fall as early as September and as late as May. Typically in Trondheim we expect snow from around mid-November or early December through to Easter, but there are many, many days without snowfall, of course! Some years we haven't seen any snow at all until January.
Read more: 8 reasons to love winter in Norway
At the time of writing, it's the 6th of November and we are snowless so far, although the white stuff has fallen down in the capital. So, every year is different my friends.
How cold is the Norwegian winter?
Many people planning a visit contact me to ask how cold is the winter in Norway. The answer again, of course, is that it depends!
The long Norwegian coastline reaps the benefits of the ocean currents throughout the year, which have a warming effect in the winter. The average temperature in the northern Lofoten islands rarely dips below freezing, despite having the same latitude as northern Canada.
Indeed, if you're from Minnesota or parts of Canada, the Norwegian version of the season may well be surprisingly mild compared to what you're used to.
That said, for most people moving here the winter is going to much colder than you expect. In the cities a daily temperature of around freezing is common, but there are milder spells every year.
Each year in Trondheim the temperature dips below -10C a handful of times, and maybe gets as low as -20C once a year.
Pictures: Trondheim in the Snow
The coldest temperature I've personally experienced in Norway was -23C in Oslo, but it can get significantly colder than that away from the coastline in places such as Røros and on the Finnmark mountain plateau in northern Norway.
Norway in December
The run-up to the festive period is a popular time to visit Norway and I get emails from many people asking specifically about this time of year.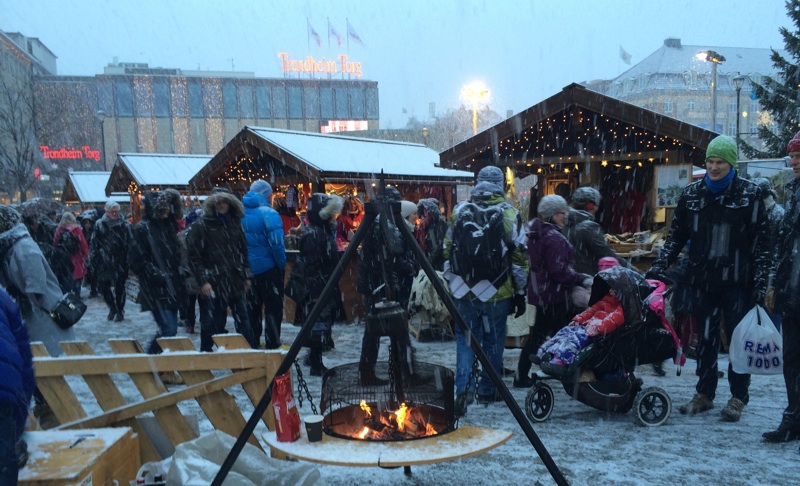 Along with January, December is the darkest time of the year but the streets are lit by candlelight, white festive lights, and Christmas markets. But not necessarily snow!
While snow is absolutely normal at this time of year, it's not a guarantee. January to March tends to be the period with the most snowfall.
Here are the sort of temperatures you can expect in various cities around the country during the month of December, based on a long-term average range of the average temperature:
Oslo (south-east): -5C to +2C
Kristiansand (south): -4.5 to +2.5C
Bergen (west): -0.5C to +5C.
Trondheim (central): -4C to +1C
Tromsø (north): -5C to +0.5C
Remember this is statistics, so the actual temperature on any one day can be considerably colder! If these temperatures don't seem very low to you, that's because the coldest temperatures tend to be experienced throughout the country between mid-January and March.
Winter in Oslo
The Norwegian capital is a popular choice to visit during the winter. Unlike many other places in Norway, Oslo remains well and truly "open for business" from a tourism perspective.
Read more: The Winter in Bergen
Most attractions keep their regular opening hours (many have a schedule for the entire off-season) while some offer extra interest with a Christmas theme. Bærums Verk runs a Christmas market including craft stalls and reindeer sled rides for the kids, while several other festive markets spring up around the capital's streets.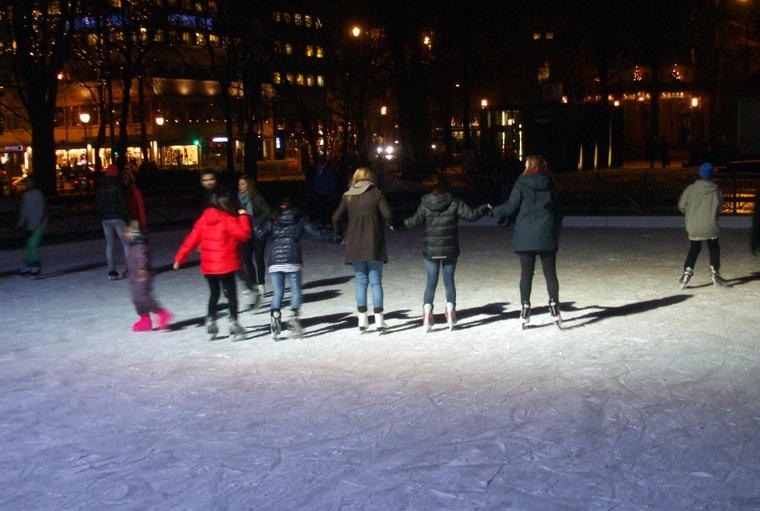 One popular spot is the market at Spikersuppa, the open area between Karl Johans gate, the Norwegian Parliament building, and the National Theatre.
Read more: The Winter in Trondheim
Here a small Christmas market proves very popular every year, as does the free-to-use ice rink, for which skates can be rented on site if you don't have your own.
Winter driving conditions in Norway
Norwegian driving rules state that the driver must assess whether their vehicle has sufficient grip on the road surface. On slippery surfaces, sufficient traction can be ensured by using studded or non-studded winter tyres, snow chains or similar devices.
Summer tyres should not be used in winter conditions, when the tread depth must be a minimum of 3mm (compared to 1.6mm normally). If renting a vehicle during the winter months it should be supplied fully ready to cope with the conditions, but check in advance if you are unsure.
One thing to watch out for when driving during this time of year is road closures. I get emails from people who rally want to see the fjords during the winter.
While I understand that (they are a truly spectacular sight when covered in snow), there is a reason you don't see too many white-dusted photos of the fjords: It's hard to get there with many mountain passes closed, and accommodation options are few and far between.
Road closures include many of Norway's popular National Scenic Routes, including Trollstigen, Gamle Strynefjellsvegen and the Sognefjellet mountain road.
Read more: Winter driving in Norway
Even when roads are open, conditions can be precarious, especially if you're not used to driving in snow and on icy roads. Take care, and perhaps consider a different time of year for your epic road trip.
Skiing
Of course, December to March is prime ski season! The exact dates vary depending on location, and sometimes some of the biggest ski resorts can stay open well into April. It all depends on the snowfall.
Norway isn't generally thought of as a downhill destination, but its biggest resorts such as Hafjell, Trysil and Oppdal can be surprisingly quiet simply because of the locals' love of cross-country skiing!
If you want to learn cross-country skiing there is no better place. Not only do all resorts – large and small – offer equipment hire and professional instruction, virtually any Norwegian you meet on the trails will be an expert and only too happy to help a bemused foreigner in need! Norwegians out on the trails transform from shy introverts to the most friendly outgoing people you'll ever meet.
Read more: Skiing in Norway
So, that's my whirlwind tour of what to expect from Norway in the winter. If you're planning a trip, enjoy yourselves and take care!
If you've enjoyed this article and are thinking about a visit, why not share your plans on Pinterest? We've got just the pin for that. Just hit that social sharing button.