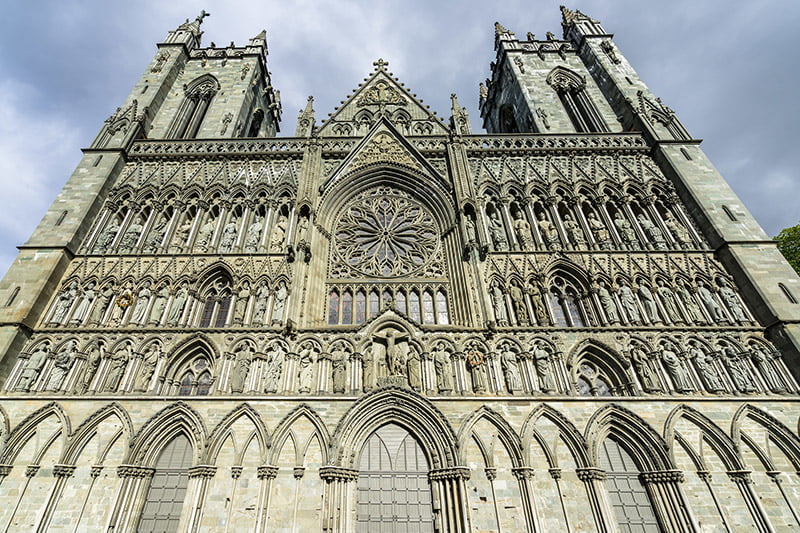 A woman in her 20s has been arrested for trying to set fire to Nidaros Cathedral in Trondheim, Norway.
Just before midnight on Tuesday night last week, Norway's emergency services received a report of a fire at Nidaros Cathedral.
A woman in her 20s was first detained on suspicion of suspected arson and has since been arrested and charged. She is also suspected of starting three other fires in recent weeks.
The police were able to link the arrested person to the case on the basis of video surveillance, information given to the police, on-site investigation and a police dog search.
The woman was remanded in custody in the District Court for four weeks, due to the risk of reoffending. Her lawyer Arve Røli said his client denies criminal guilt.
A national treasure
Trondheim's cathedral is a real icon of the city and the country as a whole. Nidaros Cathedral draws huge numbers of people from all over the world to Trondheim.
It is named after the former name of Trondheim, Nidaros, which served as the capital of Norway during the latter years of the Viking era.
It holds a special place in the history of Norway, beginning its life as a simple wooden chapel built to stand over the tomb of Saint Olav. The Viking king played a big role in the introduction of Christianity to Norway. He would go on to become the patron saint of Norway.
Read more: The Most Impressive Churches & Cathedrals in Norway
Fire detected early
Police operations manager Roger Mogstad told VG that the cathedral is well protected by fire alarms, smoke sensors and cameras. A security guard was first alerted to an issue.
"He quickly concluded that there was smoke inside the cathedral. He eventually found a fire in the south-eastern part of the building, on one of many wooden entrance doors," he said.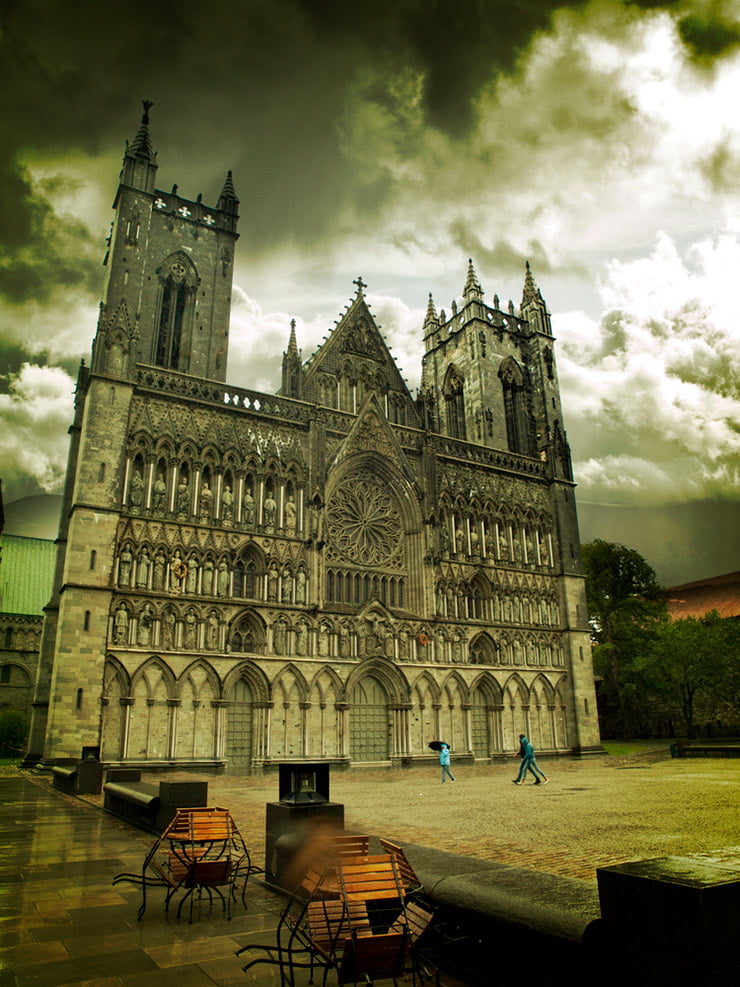 Mogstad added that the fire service was quickly on the scene, and that there is little material damage to the cathedral. Parts of a doorstep have been damaged, in addition to a small area above the door.
Fire at Nidaros would be a nightmare
Local authorities have long worried about the consequences of a fire at Nidaros Cathedral. These worries only increased following the devastating fire at Notre-Dame de Paris cathedral last year.
Last week's fire was very small and little damage was done. But it highlights the need for care.
"If it had not been discovered, it could have quickly gotten worse, we all saw how things went with Notre-Dame. Fire in Nidaros Cathedral is the biggest nightmare for Trøndelag's fire and rescue service, we have talked about that many times," said Mogstad.