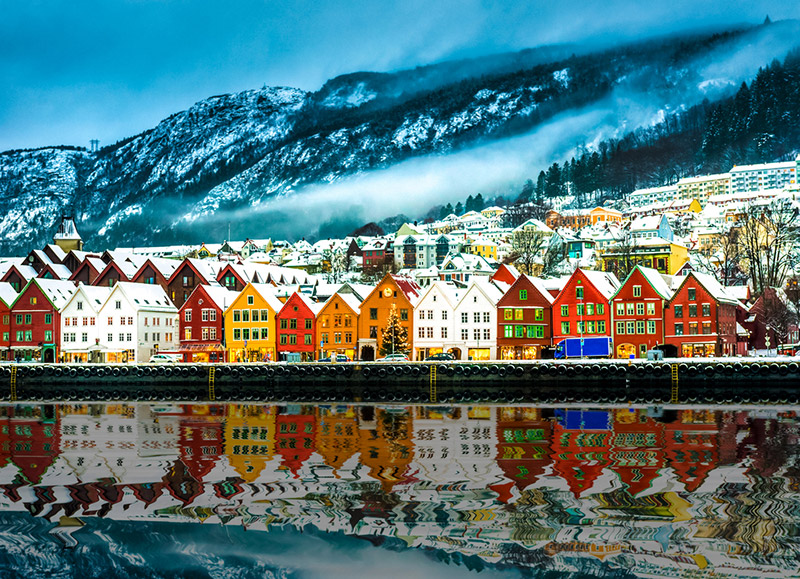 City leaders in Bergen are to prohibit tourist buses from several key streets in the historic centre. The bans will be introduced for the busy summer season.
Have you ever been to Bergen during the summer? If so, it's hard to miss the tour buses.
The network of streets in the historic centre especially around Bryggen often become clogged with parked busses and the traffic attempting to pass them. This presents a danger to drivers and pedestrians alike.
Read more: Fascinating Facts About Bergen
For more than a decade, city politicians from different parties have investigated what can be done. Trials have been held before but only ever on a limited basis. Now, a decision has been made.
A seasonal ban
The city council has announced a summer closure of Bryggen and Torget to car traffic. They have extended this to tourist buses, also including Øvregaten.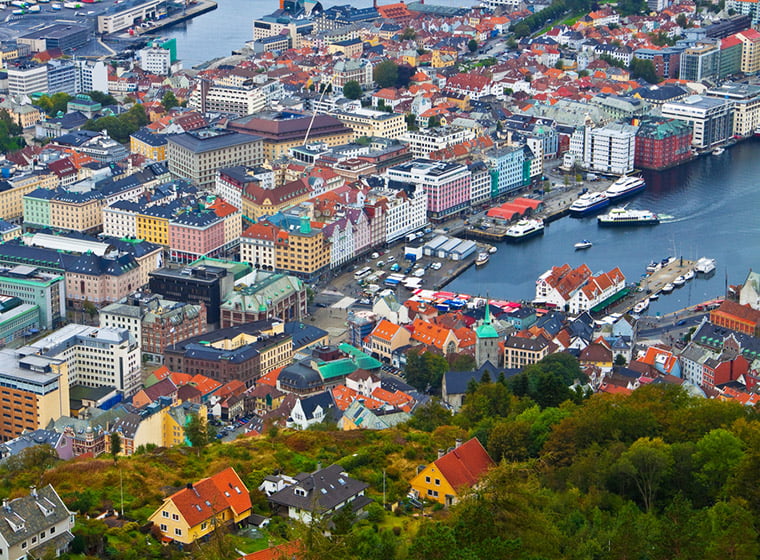 So, from May to September, such buses will be prohibited from Bryggen, Torget and Øvregaten. Local buses and taxis will remain unaffected.
"We have had this problem for a long time. Now we see an opportunity to solve it, while at the same time solving a number of other problems in the city centre," said the Green Party's Thor Haakon Bakke to Bergens Tidende.
Read more: The History of Bergen
Bakke, responsible for climate, environment and urban development on Bergen City Council, added that the long rows of tourist buses parked around the historic centre "creates congestion and visual pollution."
In addition to the car and tourist ban on Bryggen and Torget, city leaders recommend the closure of Øvregaten to tourist bus traffic at the junction with Dreggsallmenningen.
"In practice, these two measures will result in a tourist bus-free zone from St. Mary's Church to Vågsbunnen," states the council documentation.
Tourist industry unhappy
Not everyone is pleased with the announcement. Unsurprisingly, this includes the boss of the biggest supplier of tour bus services to Bergen's thriving cruise ship market.
European Cruise Service has operations in several countries but has a significant presence in Bergen. The news came as a surprise to Managing Director Arthur Kordt, who says it will have a major impact on their revenue.
Read more: Riding Bergen's Funicular Railway
"We, in the business community, first and foremost want predictable framework conditions. That principle is radically broken in this case," Kordt told the newspaper. Among other things, he points out that tours have already been sold for the summer season that cannot now go ahead.
"We transport hundreds of thousands of tourists from Bergen's port during one season. This is a fairly large industry, which creates significant value. I do not feel that those who govern have understood properly," he said.
Transport operator Tide's commercial director Christine Flataker Johannessen was also surprised. She told the newspaper Tide were invited to a workshop months ago, since when they heard nothing.
"One of the signals we gave during the idea-making process was that it is important to involve the industry before anything is decided.  That is why we are disappointed now," she said.
Concerns for hotels within the zone
Tourism bosses also share some of the concerns of the tour operators. They are particularly concerned for visitors staying at hotels within the restriction zone. This includes the First Hotel Marin and Hotel Rosenkrantz. There could be difficulties in reaching other hotels including Radisson Blu Royal and Clarion Collection Hotel Havnekontoret.
"It is crucial that groups arriving in Bergen by coach can be driven to the hotel they will be staying at, so that the bus can drop off passengers and luggage at the hotel.  We do not expect negative reactions from the city council to this, said Anders Nyland from Visit Bergen.