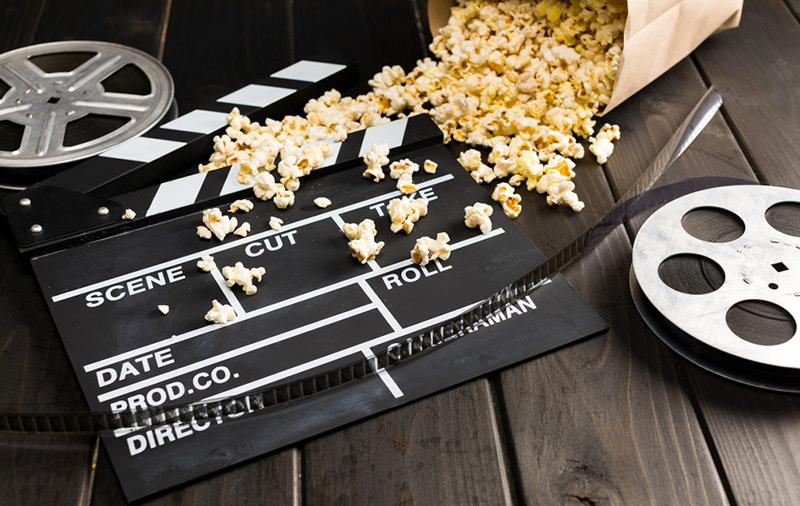 Norwegian cinema's star is on the rise of late, thanks to a number of critically acclaimed titles finding an audience outside of Scandinavia.
Here, we take a look at some of the best-loved films of Norway from the 21st century, alongside a couple of gems from back in the day.
Many of these are available on Netflix or other streaming services. As the line-up of these vary by region and country, it's not possible for us to track what's on and where. But a simple search on your streaming service of choice will reveal all.
Ready? Grab some popcorn and let's dive right in with a modern classic!
Read more: The Best Viking Movies
Trollhunter (Trolljegeren) (2010)
There are few things more inextricably linked with Norway than the mythology of trolls and so it's fitting that one of the best known Norwegian movies of recent times involves trolls. This is Trollhunter.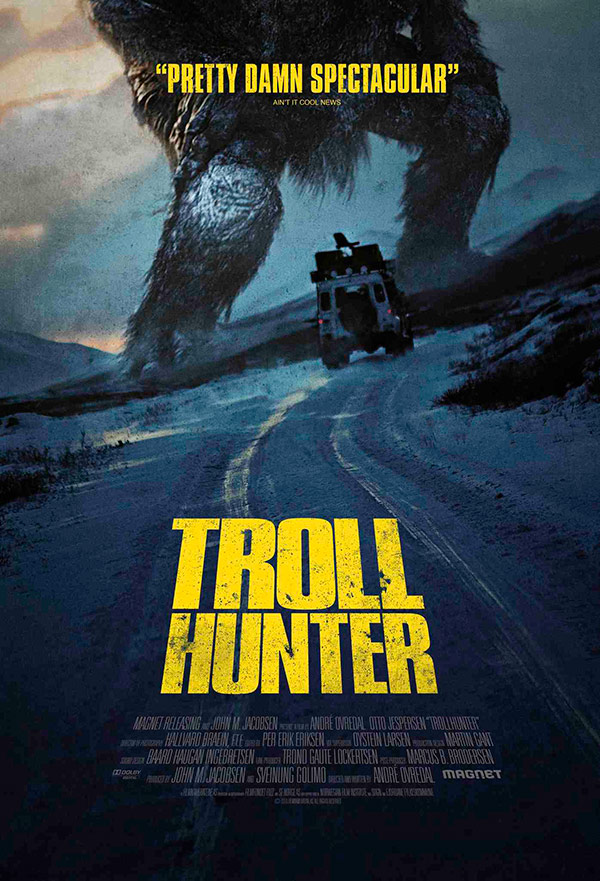 Shot in the 'found footage' style of films such as Blair Witch, a group of students investigating the mysterious deaths of a number of bears meet Hans who they soon find out is a troll hunter, tasked by a secret government agency to hunt down and eliminate some trolls who have strayed from their territory.
The Wave (Bølgen) (2015)
Billed as Norway's first disaster movie, The Wave tells the story of what happens when a gigantic rock slide crashes into the fjord and creates a huge tsunami headed directly for the small tourist village of Geiranger.
As luck would have it, a geologist – who had been warning about this happening – is caught up in the middle of it and he and his family face a race against time to survive.
Dead Snow (Død Snø) (2009)
If you're a keen moviegoer you may have caught the Nazi Zombie picture, Overlord, that was on the big screen recently. Well, would you believe, Norway got there first?!?
Dead Snow features a group of friends who head up to a remote corner of the mountains – because of course they do! – for a little rest and relaxation. There they encounter a mysterious old man who tells them the tale of Nazis being repelled into the mountains by the villagers, where they perished. Little do they know that the Nazis have come back…as zombies!
The Quake (Skjelvet) (2018)
The follow up to The Wave, The Quake returns to our favourite disaster-stricken family, this time with a bigger budget and an even bigger threat!
This time, our geologist is in Oslo investigating the wild claims of a former colleague when, as bad luck would have it, an earthquake comes along and rips the Norwegian capital in two.
Loosely based on the 1904 quake that hit Oslo, The Quake, like The Wave before it, is a cautionary tale of something that could actually happen, wrapped in the usual tropes of the disaster movie.
Dark Woods (Villmark) (2003)
A thriller that reinvigorated the genre in Norway, Dark Woods is set around a TV production company that is about to start a series inviting contestants to survive in a cabin far from society, naturally, with, of course, no cellphones and in fact, nothing more than nature provides them with.
The producer invites his production team of four to test out the cabin he used to visit as a kid but the discovery of a dead body in the lake makes the weekend take a sharp turn for the worst.
Edvard Munch (1974)
Focussing on a ten year period from 1884 to 1894, when Munch was establishing himself as one of the most controversial artists in Europe, Edvard Munch explores the film, nature and politics of the titular artist.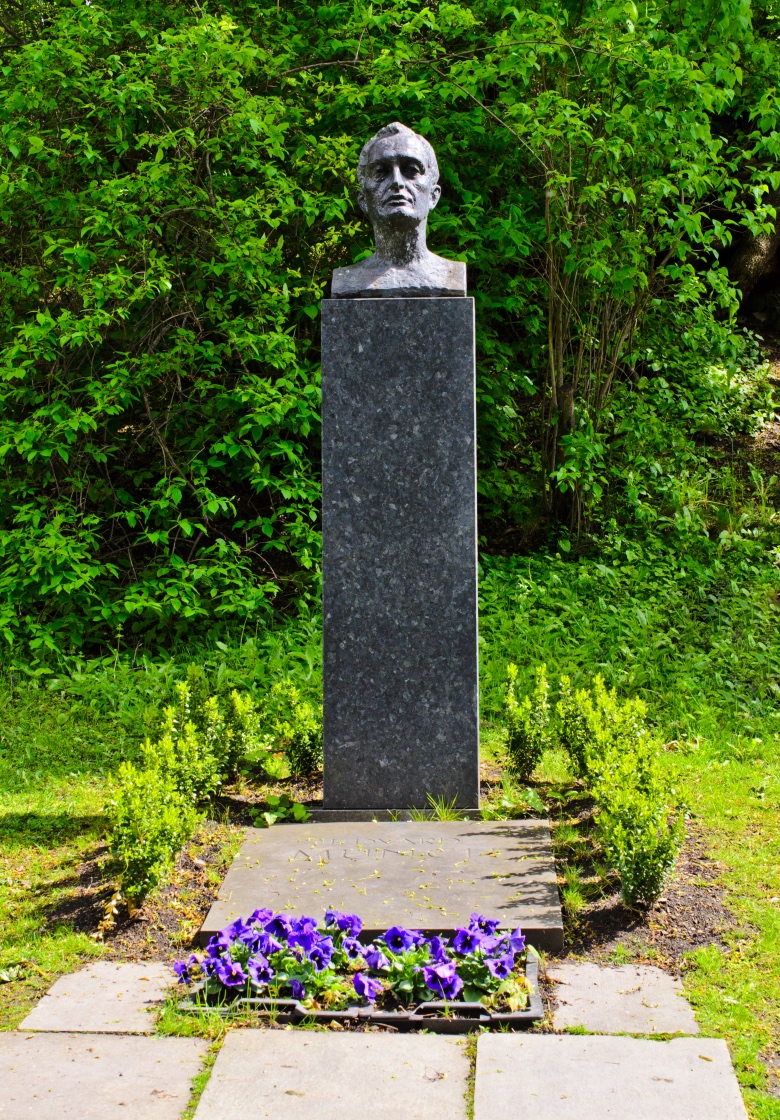 With flashbacks to his childhood as well as a look at his friendships with Fru Heiburg, Hans Jaeger and August Strindberg, the film is a great dramatized biopic of one of Norway's most famous figures.
The Pinchcliffe Grand Prix (Flåklypa Grand Prix) (1975)
The best-selling box office film in Norwegian history, selling 5.5 million tickets in a country with a population of, at the time, less than 4 million, The Pinchcliffe Grand Prix is probably the best animated film you've never heard of!
Bored bicycle repairman Theodore Rimspoke spends his days tinkering with inventions when he discovers that his ex-assistant has stolen the plans for his racing car engine and become Formula One champion. Theodore then sets out to develop a newer, better engine to challenge the nefarious champion.
Oslo, August 31st (2011)
Before directing Jesse Eisenberg and Isabelle Huppert in Louder Than Bombs, Joachim Trier directed Oslo, August 31st, a drama following one day in the life of a recovering addict in an Oslo rehab centre.
On the day in question, Anders is given a leave of absence to attend a job interview. He then spends the day retracing his old steps and meeting up with friends and foes alike from his days on the streets as an addict.
Headhunters (Hodejegerne) (2011)
If you didn't have the misfortune to see Tomas Alfredson's appalling adaptation of Jø Nesbø's The Snowman consider yourself lucky. If you did then rest assured that it is actually possible to find a good cinematic version of one of Nesbø's books!
Headhunters tells the story of an executive headhunter, Roger Brown, who has a sideline in high-end art theft. When Brown comes up against a former special forces member, Clas Greve, Roger finally finds his match in both filling a job and snatching his valuable painting.
Elling (2001)
A comedy drama, the film tells the story of Elling, a 40-something man who, when his mother dies, is institutionalised as he can't cope with the real world.
There he meets Kjell Bjarne, a wannabe lothario – though still a virgin – and the two form an unlikely friendship. When they are released to live outside in the real world, the pair find ways of thriving in the real world and overcoming all that life has to throw at them.
These are just some of the great movie to come out of Norway. Which movies would you add to this list? Or which of these do you think we should have passed over?