If you're in the Trondheim region for more than a couple days, consider adding some variety to your trip with one of these recommended days out.
Trondheim is a fascinating city to visit for those into history and architecture, but stay beyond a couple of days and you might start running out of things to do.
In which case, consider these recommended day trips from Trondheim. Bear in mind that some of these places take several hours to reach, so some good advance planning is necessary, or you could always slow down and add in an overnight stop.
Orkanger
A short drive south of Trondheim is the industrial town Orkanger. Don't drive? There's also a regular bus service. A big attraction here is the Thamshavnbanen heritage railway.
If you're just interested in the rail journey itself, drive to Løkken and start from there. The train has a 20-minute turnaround in Orkanger. Otherwise, starting in Orkanger gives you just under three hours to explore Løkken before the return journey.
The Norway Building is another notable sight in Orkanger. This unique stave church-inspired building was a star attraction at the 1893 Chicago World Fair, and has only recently been brought back to Norway and refurbished to its former glory.
Hell
Less than a mile south of Trondheim Airport Værnes, the village of Hell is a popular tourist draw for one curious reason. I bet you can't guess… yep, it's the name!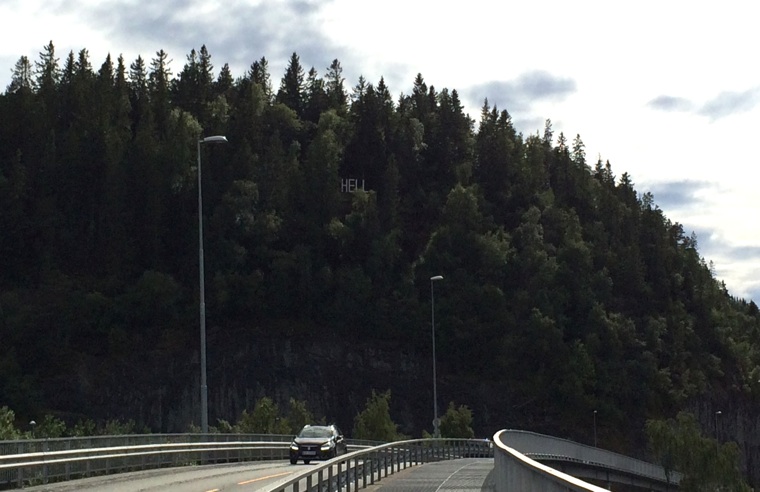 Whenever a train comes, a couple of tourists can usually be spotted getting off and taking a photograph by some of the old railway station signs. After that, there's not a great deal to do in this residential community beyond the small shopping centre or the walk to the airport.
However, if you have some time to spare, follow the signs to 'Helleristninger' to see a couple of rock carvings that are believed to date back to the Stone Age. It's around a 10-minute uphill walk from the station and you have to make your way through a small forested area to reach the carvings.
Oppdal
The main major ski resort within easy reach of Trondheim, Oppdal is an easy 120km drive south of the city along the E6 highway. Direct trains also serve the town.
The slopes have seen better days although the town itself has been spruced up with recent improvements to its central shopping area.
The nearby National Parks are great for cross-country skiers, with marked trails criss-crossing the parks in all directions. For downhill skiing and snowboarders, Oppdal Skisenter offers the region's best slopes.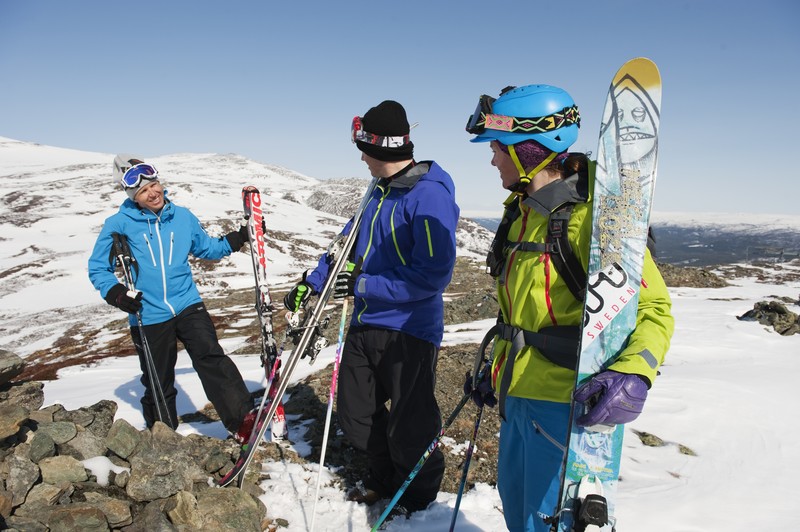 Outside the winter season, the countryside around Oppdal offers much for the enthusiastic outdoors person. Hiking, kayaking, fishing, musk ox safaris, cycling, and camping are just some of the activities on offer.
A farther 50km south of Oppdal is the award-winning Viewpoint Snøhetta, which offers great views across the Dovrefjell-Sunndalsfjella National Park.
Røros
For more than 300 years, Røros was a remote mining community. Today it's a surprisingly vibrant community focused on sustainable tourism and local food production.
The town is incredibly well preserved, and as you stroll through the center you could be forgiven for thinking you've travelled back in time. There's nowhere quite like Røros anywhere in Scandinavia, perhaps even anywhere in the world.
The whole town of Røros is a living museum. At the very least, take a walk along Kjerkgata or Bergmannsgata up to the Church and Copper Mining Works, before returning along the other side of the river. This short 20-minute walk will both orient you and help you decide where to spend the rest of your time.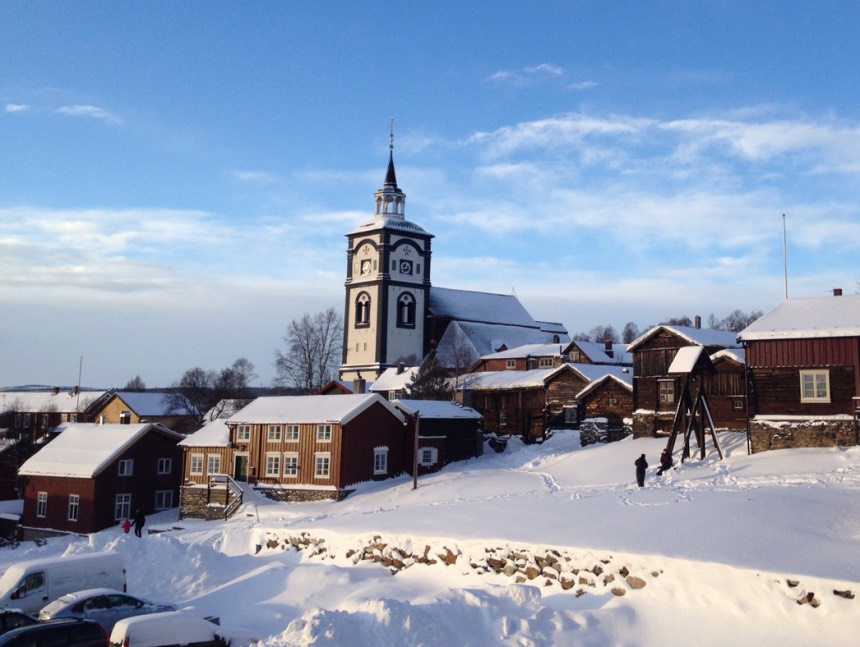 The Smelting House (Smelthytta) shows a 20-minute film (alternating between English and Norwegian) about the history of the town and mining operations.
Be wary of a winter visit, though. Røros is one of the coldest inhabited parts of Norway south of the Arctic and temperatures in winter can regularly drop below -20C, and sometimes much colder.
There is a fantastic Christmas market in early December, though. Although rare in June and July, snowfall is possible at any time of year throughout the region.
Stiklestad
Dive into the history of Norway at Stiklestad, the place where King Olav the Holy was said to have been killed in 1030 as part of the Christianisation of Norway.
Whether fact or fiction, the battle is commemorated at a national cultural centre, which includes a museum and medieval farm.
Levanger
Close enough to Stiklestad to combine into one day trip, Levanger is a town known for its pristine wooden houses and smart main street, Kirkegata.
The town's old prison is now a private art gallery, Galleri Fenka, set over three floors. The former exercise yard is now an outdoor café.
You can continue your historical tour of this part of Trøndelag by stopping by the ruins of Munkeby monastery outside the town. The Cistercian monastery is believed to have been founded by English monks in the late 12th century.
Åre, Sweden
As an alternative to Oppdal, Åre is one of Sweden's best ski resorts and they spend big trying to lure Norwegians across the border.
At 166km east of Trondheim it's perhaps a little far for a day trip, but there are plenty of lodgings in and around the resort if you choose to stay for a night or two.
Scandinavia's largest ski resort also makes a great day or weekend out in the summer. The ski trails become cycling tracks and the views from the top of the mountain are sensational.
One of the ancient trails making up St. Olav's Way passes through Åre on the way to Nidaros Cathedral back in Trondheim, so facilities for hiking are good.
If you've been inspired to explore some of the region around Trondheim, why not share your plans on Pinterest? There's a pin for that… just hit those social sharing buttons!