For the first time since 1997, train travellers can ride from Oslo to Røros without having to change trains at Hamar. Here's the details of the new Oslo-Røros-Trondheim service.
Røros is one of my favourite places to visit in Norway. While there's not a ton to do there for a long trip, visiting for a day is well worth it. Now, a new train link from the capital city makes that trip easier than before.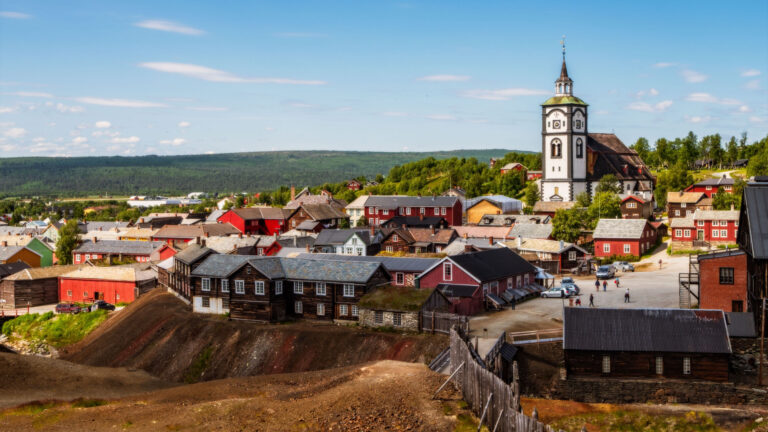 Travelling by train by Norway certainly isn't quick, but it's a comfortable option for many. Usually, riding longer distance trains is cheaper than flying. But track capacity is one of the biggest limiting factors meaning new routes are rare.
But now, SJ is bringing back a route not seen in 26 years. The new route will connect Oslo and Trondheim via Hamar and Røros.
"I am very impressed by the drive SJ has. They think differently and come up with new solutions. Driving directly into Oslo is very important, and it really goes without saying. The fact that people have to change trains at Hamar is cumbersome and illogical," said Norwegian member of parliament Tor André Johnsen.
A new Oslo-Røros-Trondheim route
There is already a regular Oslo-Trondheim route several times a day on the track known as Dovrebanen.
The new once-per-day route takes the "other way" from Hamar to Trondheim via Røros. Travellers who used this route previously had to take a train from Oslo to Hamar and then wait for the Hamar-Trondheim train.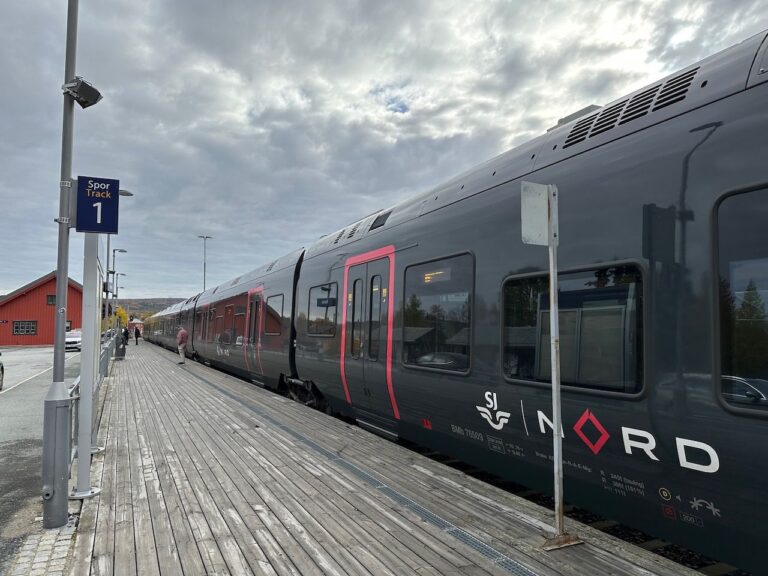 From 2 May until 1 September, there is one daily train in each direction on the "new" route. The route is being run as a test the summer and SJ will assess demand.
The direct train runs at 05:37 from Trondheim, at 08:21 from Røros, with arrival in Oslo at 13:02. The return leaves from Oslo at 14:17, with arrival in Røros at 19:34 and Trondheim at 22:27.
The route will be served with newer 76-type trains. While they are not as fully-featured as the modern trains on the long-distance routes, they are more spacious and comfortable than the older trains that were once used on this route. There is no dining car, but vending machines are available for snacks and drinks.
Introducing Røros
The former copper mining town Røros is an atmospheric place like nowhere else in Norway with an interesting mine museum and a thriving sustainable food scene.
Røros is best known for its well-preserved wooden buildings and its mining history. The town was founded in the 17th century when copper was discovered in the nearby mountains, and the mining industry played a vital role in shaping the town's development.
Today, Røros is a UNESCO World Heritage site, recognised for its unique architecture and cultural heritage. Visitors to Røros can take a stroll through the town's cobblestone streets, admire the picturesque houses, and explore the local shops and restaurants.
Røros Museum showcases the history of the mining industry, while Olav's Mine offers guided tours of the former copper mines a short drive from the town.
In addition to its rich history, Røros is also a popular destination for outdoor enthusiasts. The surrounding area offers numerous opportunities for hiking, skiing, and fishing, and there are several national parks and nature reserves nearby.