I scream, you scream, we all scream for… Edvard Munch.
Highly regarded for his exploration of dark themes, Munch is one of Norway's most famous people. The artist also influenced the expressionist painting scene that took root in post-war Germany.
The man behind 'The Scream'
He is best known for painting four versions of The Scream (Skrik in Norwegian), showing an agonised figure in front of a fiery sky.
It is the source of many parodies and is said to be the second most famous image in art history, after Leonardo's Mona Lisa. Regardless of its world status, it is surely the most famous piece of Norwegian art.
"The most prized version is the oil painting in the National Gallery in Oslo," art historian Jill Lloyd told the BBC. "But the pastel version is incredible, because the colour is so vivid, so fresh, it's like it was made yesterday."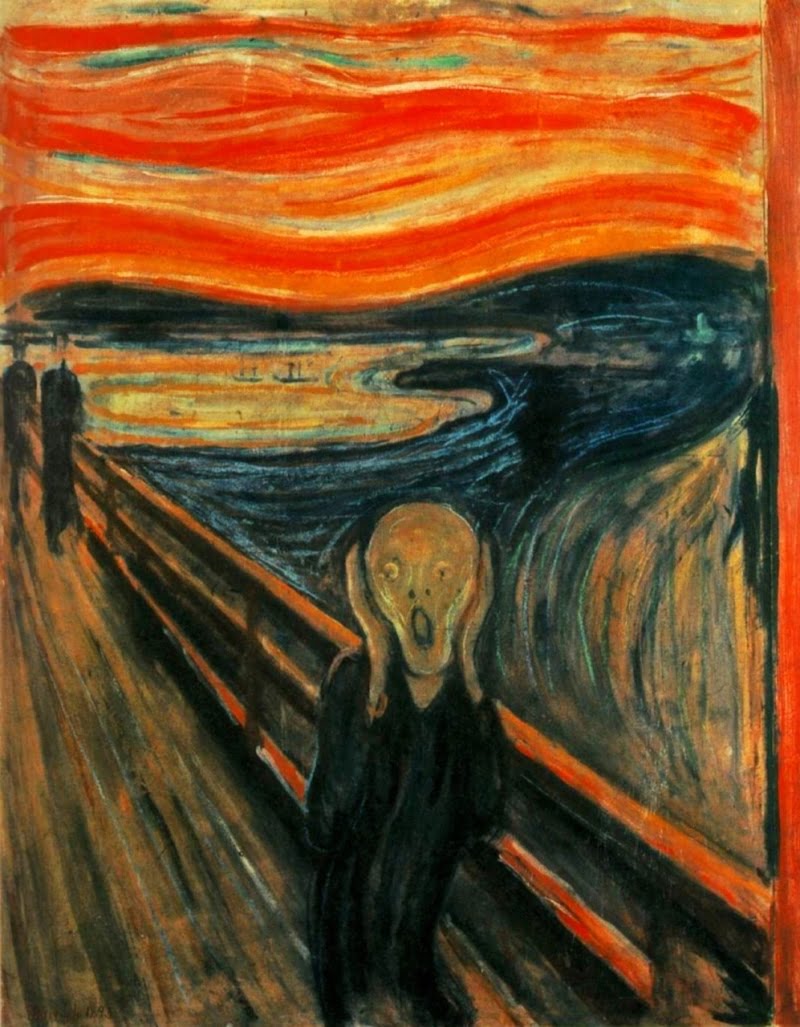 His early years
Born in the small village of Ådalsbruk, but raised in Oslo (or Christiania as it was called at the time), Edvard was a sickly child. He would often draw to occupy his time while laid up in bed away from school.
His family life was also ill-begotten, his mother died while he was still a child and his father raised him. Edvard's father suffered from some sort of mental illness, and this played a large role in the way Edvard and his siblings were raised.
Their father raised them with the fears of deep-seated issues and heavy-handed pietism, which offers some insight into why the work of Edvard Munch often took on deeper and more somber tones, and why the artist was known to have so many repressed emotions as he grew up.
It wasn't long until Munch left for college, where he initially studied engineering; he excelled in physics, math, and other subjects. But after only one year Munch left to pursue art at the Royal Academy in Christiania. After school he traveled around Europe and continued to develop his painting style.
Munch the artist
Three years of study and practice later, Munch received a scholarship and traveled to Paris, France, where he spent a few weeks working in a studio with two other Norwegian artists. After returning to Oslo, he began working on new paintings from the influences he gained on the continent.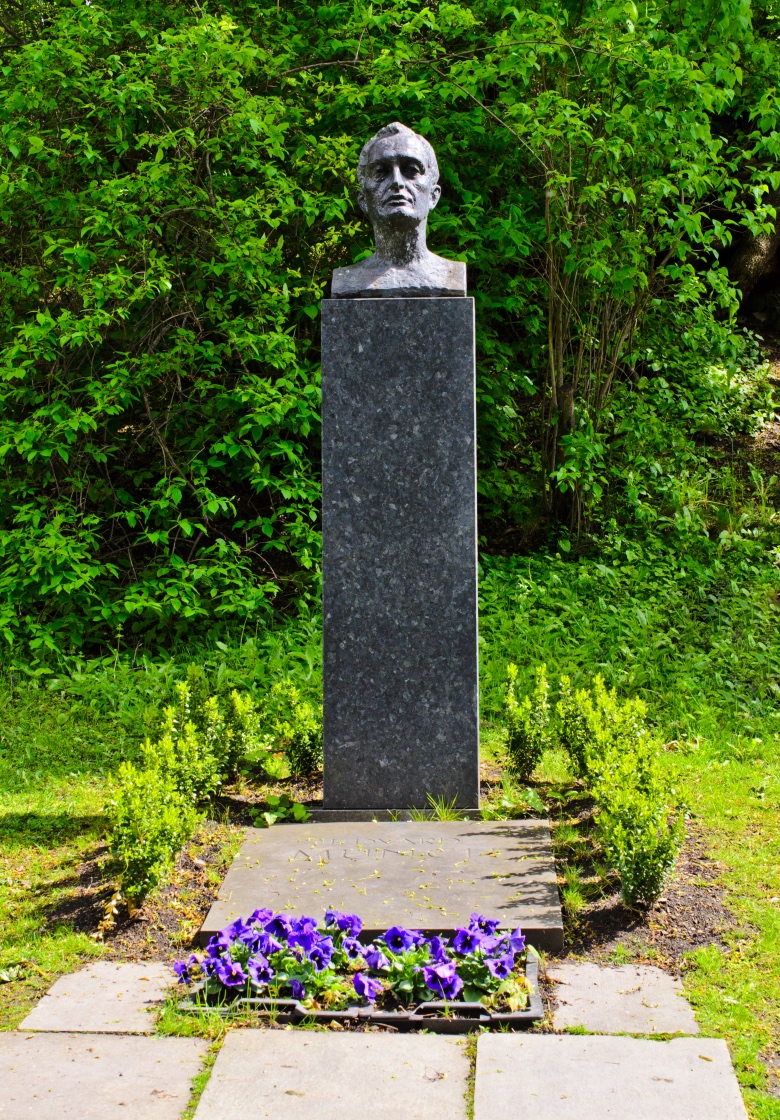 One of these was his infamous The Sick Child, which received scathing reviews from critics and his peers. In what would be seen as the first work to represent Munch's break from the realist style, the painting symbolically captures intense emotion on the canvas—specifically depicting his feelings about the death of his sister nearly nine years earlier.
During the late 19th century, Munch lived mainly in France, funded by state scholarships from the Norwegian government, embarking on the most productive, as well as the most troubled, period of his artistic life. It was during this period that Munch undertook a series of paintings he called the "Frieze of Life," ultimately comprising of 22 works.
With paintings bearing such titles as "Despair" (1892), "Melancholy" (c. 1892–93), "Anxiety" (1894), "Jealousy" (1894–95) and "The Scream" (also known as "The Cry")—the last of which, painted in 1893, would go on to become one of the most famous paintings ever produced—Munch's mental state was on full display, and his style varied greatly, depending on which emotion had taken hold of him at the time.
The collection was a huge success, and Munch soon became known to the wider art world. Through this success, he found moments of happiness in a life otherwise coloured by excessive drinking, family misfortune, and mental distress.
The end
In the end, success wasn't enough to tame the demons that torment Munch's throughout his life and at the turn of the century his drinking began his downward spiral.
In 1908, hearing voices and suffering from paralysis on one side, he collapsed and ended up checking himself into a private psychiatric care facility, where he drank a little less and regained some of his mental composure. Several months later he left the facility eager to get back to his work.
Munch moved to a country house in Ekely (near Oslo), Norway, where he lived in isolation and began painting landscapes. He nearly died of influenza during the pandemic the swept the globe in 1918-19, but recovered and would survive for more than two decades thereafter. Munch painted right up to his death, often depicting his deteriorating condition and various physical ailments in his work.
In May 1944, Munch passed away. Upon his death, the works which he had created were not passed on to his family. They were instead donated to the Norwegian government and placed in museums, shows, and public buildings throughout Norway.
In fact, after his death, well over 1,000 paintings, 15,400 prints, 4,500 drawings and watercolor compositions, and six sculptures became the property of the Norwegian government.
The legacy of Munch
In May 2012, Munch's "The Scream" went to the auction block, selling at Sotheby's in New York for more than $119 million, a record-breaking price and sealing its reputation as one of the most famous and important works of art ever produced.
With the massive amount of artwork they now had, the country decided to build the Munch Museum of Art. This was done to commemorate the work, life, and generosity Munch showed in passing his artwork over to the government so that it could be enjoyed by everyone.
The city of Oslo has built a new Munch museum, which opened in October 2021 on the waterfront.