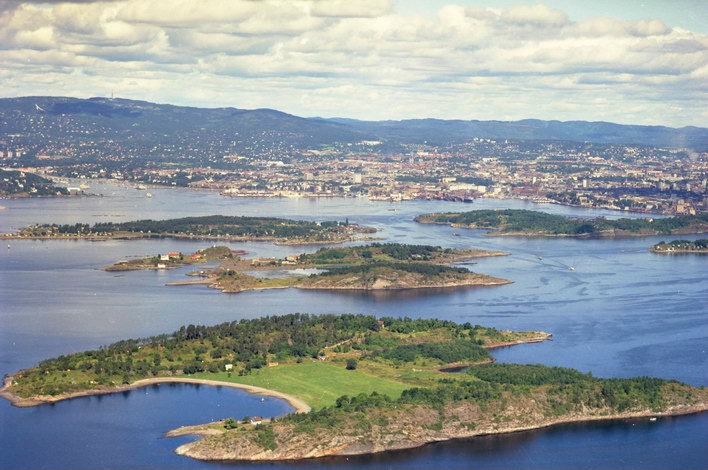 Life in Norway Show Episode 31: Curtis Rojak from Viking Biking joins us to chat about how much he loves the outdoors lifestyle in Oslo, so much so that he started a tour business to share that love with visitors.
There's plenty of ways to embrace the Norwegian outdoors lifestyle even if you live in the capital city. One person who knows that better than most is Curtis Rojak, founder of Viking Biking.
He joins the Life in Norway Show to talk about the Norwegian 'friluftsliv', his love for Oslo, and where exactly he takes visitors on his cycling and walking tours. Scroll down to get started!
Listen to the show
You can listen to the show using the web player below, or on your podcast player of choice, including: Apple Podcasts, Stitcher, YouTube (audio only), and now Spotify. Simply search for 'life in Norway' on your platform of choice to get started.
Wherever you listen, don't forget to hit 'subscribe' to ensure you don't miss an episode!
Friluftsliv
Friluftsliv is a Norwegian term best translated into English as "living an outdoors lifestyle". I would say that not understanding and embracing this concept is one of the key reasons why so many immigrants fail to adapt to Norwegian life.
It's a concept that's not taught, but lived, from a very early age. "I have a three-year-old who skis as much as she can, and a six-year-old who wants to climb mountain peaks. Family vacations are often based around friluftsliv. It's a concept that permeates every aspect of life in Norway," says Curtis.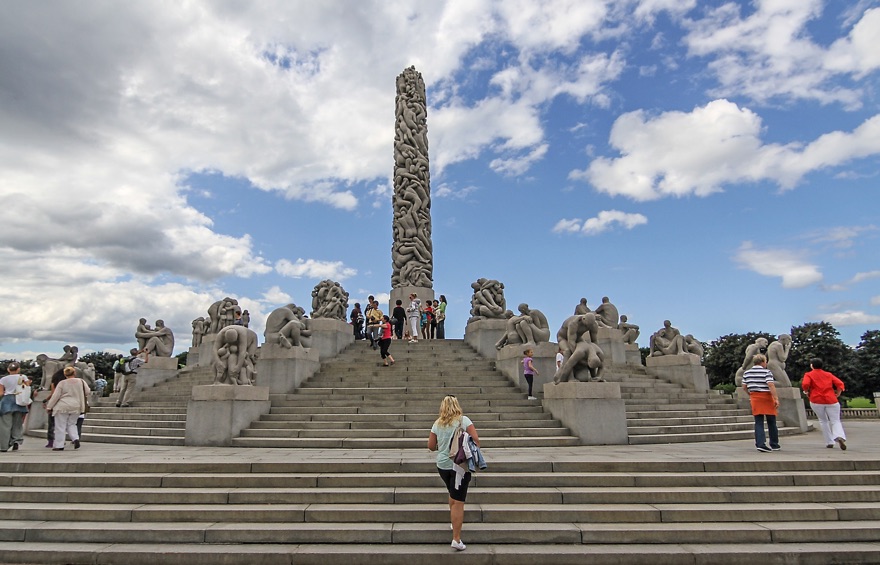 Oslo is an outdoors city
The accessibility of nature in Oslo is striking. The T-Bane metro system takes passengers into forests barely a 20 minute ride from downtown, while a public system of ferries shuttles people off to a handful of idyllic islands just minutes from the bustling Aker Brygge wharf.
Curtis says that many visitors are blown away by Oslo's green-ness. But to fully appreciate the core of friluftsliv, you have to live it. "When you visit as a tourist you can see there is amazing nature. But it's when you're living here and you see how it affects day to day life that it really hits home. You can see how it affects urban planning and education."
The best of 'outdoors Oslo'
Curtis says his personal favourite thing to do, which is also their most popular walking tour, is island hopping using the public ferries.
"Each one is so different. One is a nature reserve, another a summer village with restaurant, Hovedøya has a main Abbey. We go swimming and some people jump off the cliffs. You've got this amazing diversity on the islands always with this backdrop of the city and the hills."
Links from the show
If you enjoyed the show, please consider sharing it on Pinterest so others can find and enjoy it too. Here's a pin for that: