Many have heard of the native Sami people of Norway, but do you know any individuals? Join us as we take a look at some of Norway's most famous Sami people.
There is no official count or survey of the exact number of the Sami people in the world. However, estimates suggest that it's close to 80,000. The population is mostly spread over over four countries – Norway (50,000), Sweden (20,000), Finland (8,000) and Russia (2,000).
The Sami people may be best-known for their for reindeer herding, their colourful nation dress – the Gakti – and their distinctive language(s), but some have managed to carve out other, more high profile ways of making a living and, thus, achieved some fame.
We take a look at those famous Sami people in the Nordic region and beyond.
Aili Keskitalo
Aili Keskitalo is the current head of the Sami Parliament, a position she has held since 2017. This is her third term as President having previously served between 2005–2007 and 2013–2016. Keskitalo was the first woman to occupy the role.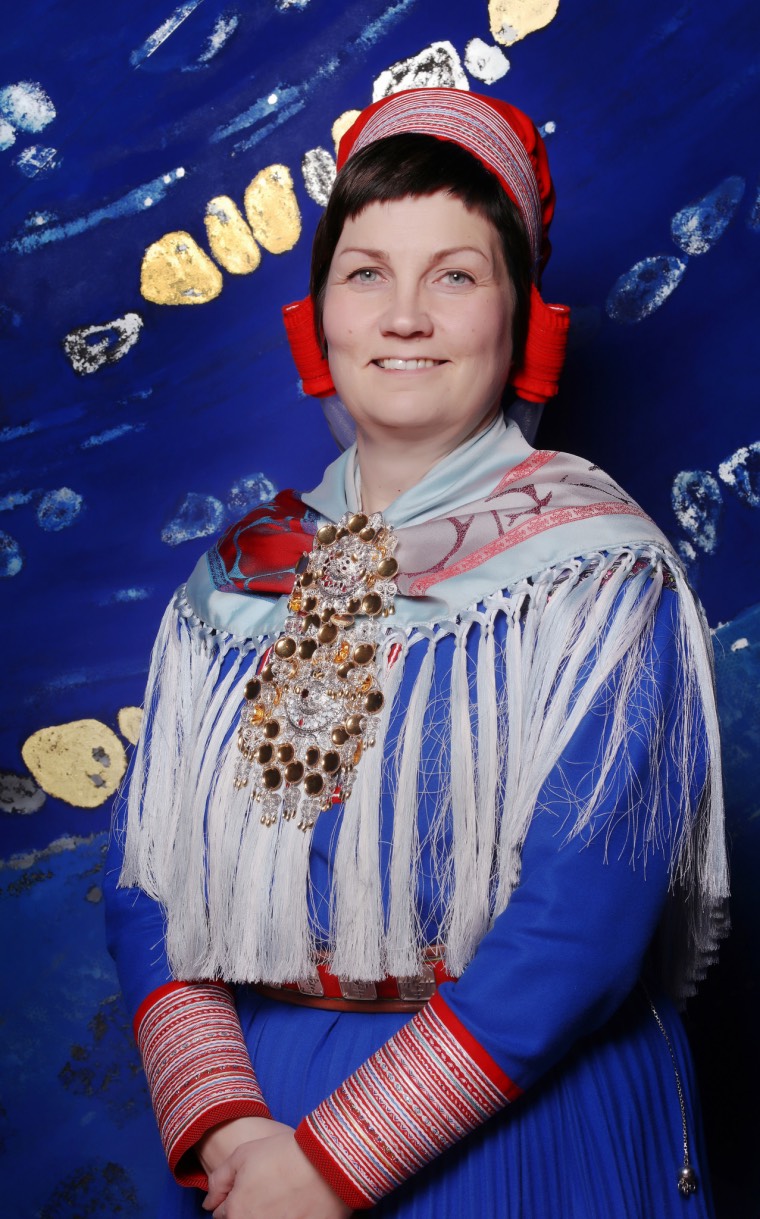 Interestingly, Keskitalo is also the first to Sámi President whose mother was Norwegian and not Sami, although, she speaks Northern Sami fluently.
Mari Boine
Singer Mari Boine has been one of the mainstays on the Sami music scene in the last three decades. She was born in the far north of Norway in 1956, in Karaskok, Troms and Finnmark county. But Boine only achieved musical fame relatively late on, not until the 1990s after the release of her first album, Gula Gula, in 1989.
Boine is attached to the music genres yoik (a traditional form of Sámi song), folk, rock and jazz. While some of her music speaks of what it feels like to be considered a minority and the majority's fear of them.
To this end, she has also been a key figure in leading the fight against racism towards the Sami people. Boine has used her fame as a platform to speak out. In 1994, she was approached to perform at the Winter Olympics held in Lillehammer that year, but she refused, deeming it a mere 'token offer' for the representation of minority groups.
Ella Marie Hætta Isaksen
Ella Marie Hætta Isaksen is a musician from Tana, Troms and Finnmark county. In 2016, at just 18-years-old, she rose to prominence in the Sami community when she won the Sámi Grand Prix (a song contest held each year during the Sámi Easter festival). Her success in the competition was achieved with her own song, Luoddaearru.
In 2017, she went on to win the Liet International, a competition that was designed in order to give those musicians who perform using a minority language wider exposure. During the same year, she formed the electro-joik band ISÁK; in the band performed as the lead vocalist in the three-piece group.
Ella Marie Hætta Isaksen is known for her joik or yoik vocal style, while her music can also be described as electronic, electro-pop and synth pop. In 2018, she triumphed on NRK's Stjernekamp and in the process became a household name in Norway.
Mikkel Gaup
Let's take a break from musicians and turn our attention to another area of the arts: film. Mikkel Gaup is one of the most famous Sami film and theatre actors. Born in Norway's arctic circle in Alta in 1968, he has since achieved success both in Norway and on the international stage.
Read more: Frozen 2: Inspired by Scandinavian Sami
Gaup's biggest role came in the movie Pathfinder in 1987. He played the character Aigin in a story that's based on a Sami legend interwoven with some traditional Scandinavian folklore tales. Pathfinder received a nomination for the best foreign language film at the 1988 Oscars, Gaup attended the ceremony.
Gaup has also acted in other films, most notably, Breaking the Waves and The Kautokeini Rebellion. He is also equally adept actor on stage and has appeared at theatres up and down the country, including the Norwegian traveling theatre Riksteatret.
Mikkel Gaup is the son of Sami movie director and screenwriter Nils Gaup. His father directed both Pathfinder and The Kautokeini Rebellion.
Fred-René Overgård Buljo
Fred Buljo was part of the music group KEiiNO, Norway's 2019 Eurovision Song Contest entrant. The band performed the upbeat song "Spirit in the Sky" in a mixture of English and Northern Sámi at the contest in Tel Aviv.
Despite finishing sixth, they were perceived by many Eurovision fans as the 'real winners' of the competition. KEiiNO topped the televote in Tel Aviv, the voting of the citizens in each participating country, with 291 points. However, they were placed sixth on 331 points after those votes were combined with the juries' votes.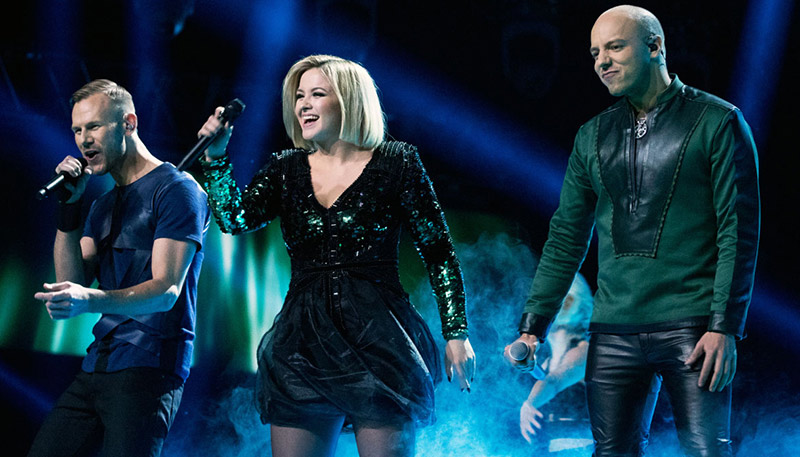 Buljo is a producer and talented songwriter and is also a member of the Sámi rap supergroup Duolva Duottar. In addition to his musical exploits he also has an interest in politics – he has represented the Árja Party on the Sámi Parliament of Norway, both as a deputy party leader and more recently as an MP.
Agnete Kristin Johnsen
Agnete Kristin Johnsen was born in Nesseby, Troms and Finnmark county, in 1994 and is an ethnic Sami. She is another with musical talent, but after some early exposure, Agnete has somewhat dropped off the radar of late.
Her breakthrough came in 2008 when band The BlackSheeps stormed to success in NRK's Melodi Grans Prix Junior. The song, Oro jaska beana, was performed in a combination of Norwegian and Sami, reflecting the band's background.
The band went on to compete in the main Melodi Grand Prix event in 2011, placing second. More recently, she took part as a solo artist in 2016, winning the competition to represent Norway at the Eurovision Song Contest 2016.
Agnete's Eurovision dream ended prematurely, though. She failed to make it past the second semi-final stage in Stockholm, Sweden, with her song "Icebreaker."
Samuel Johannesen Balto
Samuel Johannesen Balto was a Norwegian Sami adventurer and explorer. He was part of the Norwegian explorer Fridtjof Nansen's team that skied across Greenland in 1888–89. The Trans-Greenland tour was the first-recorded across the vast, frozen wilderness of Greenland.
Balto was born in Karasko, Finmark, where he was at first a reindeer herder, a fisherman and lumberjack. But it was the Greenland expedition with Nansen that brought him some fame and recognition. Balto wrote about his experience in his own book: Med Nansen over Grønlandsisen i 1888 – Min reise fra Sameland til Grønland (My travels from Sami-land to Greenland)
Morten Gamst Pedersen
Many people are of partial Sami origin. One of the most famous is Morten Gamst Pedersen, a Norwegian footballer who has played for Tromsø, Blackburn Rovers, Karabükspor and Rosenborg. He is currently registered with the Norwegian second division club Alta. He has also been capped at international level by Norway, making 83 appearances and scoring 17 goals.
Pedersen is of partial Sami origin from both sides of his family, although stronger on his mother's side. However, he does not speak Sami language very well, admitting himself his competence is basic. Alongside several other footballers, Pedersen took part in a charity band project known as The Players. Their single This is for Real was popular throughout Scandinavia, raising money for Soccer Against Crime.