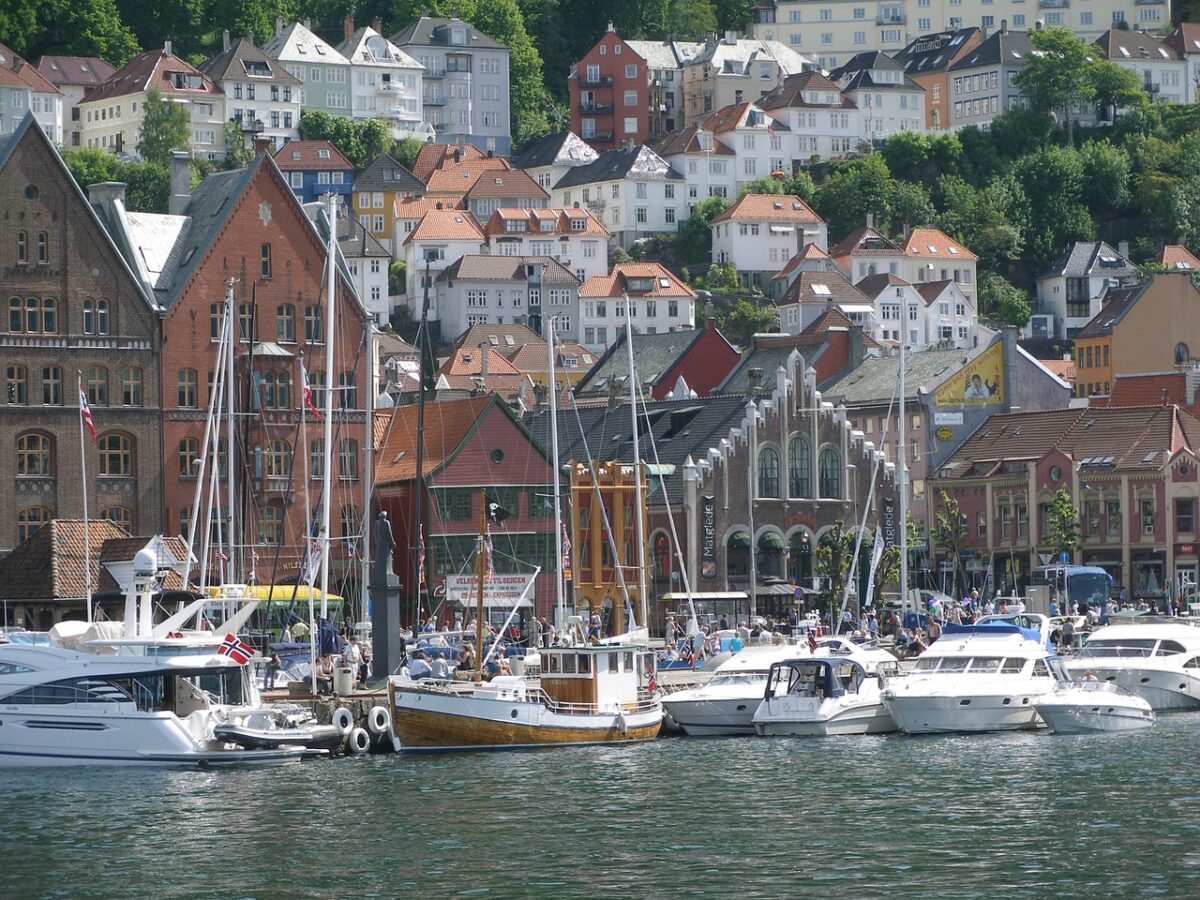 Known for its maritime past, Bergen's future may be digital. Industry leaders are getting together with the aim of creating a FinTech hub in the city.
The purpose of the new association is to help establish companies that can develop new products within financial technology, in particular to develop products or services that can be used beyond Norway. The University of Bergen is also involved and are considering offering new masters programmes in financial technology.
What is Fintech?
It stands for financial technology, and is an umbrella term for everything to do with technological advancement in banking, finance, and payments. From online banking to your bank's smartphone app, from mobile payment systems to AI-based customer assistance, Fintech covers a wide-range of digital technologies that we use, or will use, every day to manage our personal finance, and within the business world too.
Regulatory changes such as PSD2 and MiFID 2, and new technologies such as blockchain are rapidly changing the landscape for companies in fintech. New systems are being developed, and new business models are sought. Major banks are being disrupted, and the way both individuals and businesses interact with their money is changing. Global investments in fintech between 2010 to 2016 hit $70bn, so there is massive opportunities there for the right projects.
A small market, but one that's ready for Fintech
Norway's population of just over 5 million is already heavily digitised, with online and mobile banking commonplace. Mobile payments are accepted in many supermarkets, coffee shops and stores, digital identification systems such as BankID are making digital signatures more secure and more viable, while the use of cash is declining despite these awesome new banknotes released this summer.
With similar moves taking place in Denmark and Sweden (Denmark in particular is pushing hard toward a cashless society), the Nordic region as a whole could become the ideal test-bed for new financial technologies. The combined population of more than 20 million is already comfortable with paying for things with a smartphone, and generally willing to try out new technologies. Throw in Finland and Iceland too and the number tops 27 million.
Norway's second city aims big
More than 20 key finance and technology companies in Bergen along with the Norwegian Business School and the University of Bergen have come together to form Finance Innovation. The cluster will act as a catalyst to launch new initiatives in research, education, innovation infrastructure and internationalisation, with the main goal to become a global hub for fintech. It's a lofty goal, but Bergen has a good base from which to start.
Financial companies already present in the city include DNB, Nordea Liv, Tryg Forsikring, Monobank, Skandiabanken, and Sparebanken Vest. "Bergen has 6000 employees in banking and finance and at the same time a leading technology community. I think there are big gains to be made from working across different industries and taking advantage of each other's knowledge", Jan Erik Kjerpeseth, CEO of Sparebanken Vest, told Dagens Næringsliv.
A competitive advantage for Norway
Christoffer O. Hernæs, Chief Digital Officer at the Norwegian online-only bank Skandiabanken, believes the possibilities to benefit from the changes ahead are vast, and collaboration is imperative to release the full potential of Norwegian fintech. "Establishing a fintech cluster acts as a competitive advantage in order to reach a global scene for all stakeholders, both incumbents and startups. The cluster also benefits strongly from the contribution of strong and dedicated knowledge partners, along with a growing portfolio of private investors. By utilizing strategic resources, a Norwegian fintech cluster has all the prerequisites to become a significant international hub," he wrote on his popular fintech blog.