There's a saying in Norway that 'everyone has a cousin in Gjøvik'.
This saying may be from a song, or it may be a genuine folk saying. Whichever it is, Gjøvik is the perfect place to stop and explore Norway's Oppland and Hedmark (Innlandet) counties. For those of you who haven't heard of or even visited Gjøvik – also known as the 'White City' – it's the only town located on the left side of the Mjøsa, Norway's largest lake.
The Mjøsa, which possibly means 'shiny', is about an hour's drive north of Oslo. Its total mass of 365 km² stretches from Eidsvoll up to Lillehammer, with Gjøvik on the west side and Hamar on the east side. Gjøvik is a small yet cosy town, surrounded by fertile farm land, forest and lakes. It has the honour of being the Gjøvik-Land-Toten district's regional capital, with a population of around 30,000 people.
Among other things, it serves as a major educational (NTNU university), tourist (Skibladner paddle steamer, Eiktunet, Mjøs museum) and industrial (Hunton Fiber, Hoff potato chips, Eidsiva bio-energy) hub for the region. Gjøvik is very pretty, with many houses and developments nestled into the hills hugging the town. At Østbyhøgda lookout, lucky residents can soak up stunning views of the Mjøsa, with its ever-changing moods and colours.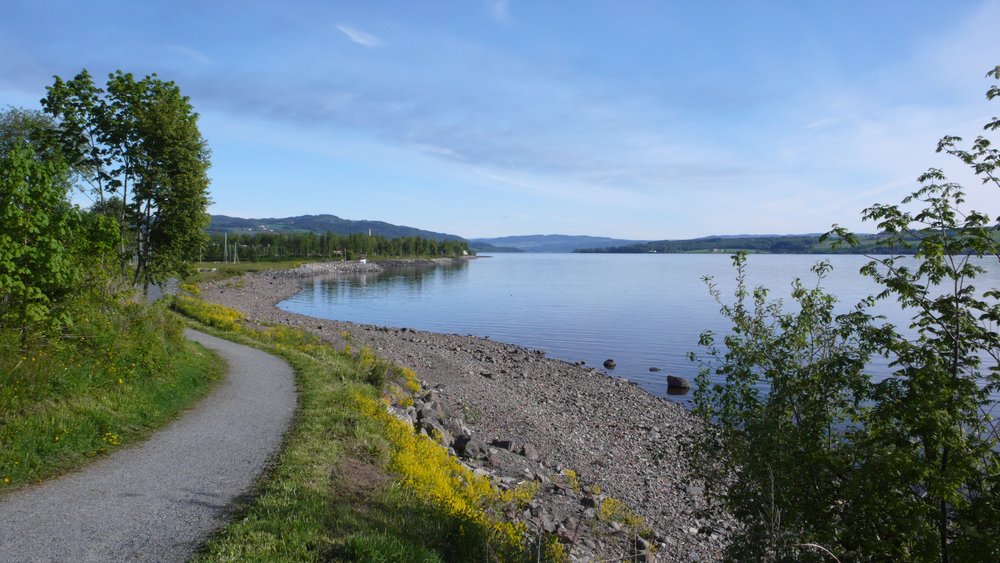 A trail runner's paradise awaits at nearby Vind sports park, with its network of marked routes connecting Gjøvik to the nearby town of Raufoss – home of ammunitions manufacturing and perhaps Norway's answer to 'Silicon valley'. On Bergstoppen, one of the other local Gjøvik peaks, sits the open air museum of Eiktunet, home to 33 historical farm buildings and houses sourced from the surrounding district. Across the road at Øverby, there are several well-maintained cross country ski trails which connect Gjøvik with its wilder Gjøvikmarka self.
It's true that a little rivalry is enjoyed between the towns of Gjøvik and Hamar, as the 'other side' of the lake seems to attract more attention and investment than Gjøvik, e.g. the (north-south) Dovrebanen train line, the location of the new Ikea warehouse and the E6 motorway. Hamar is also the capital of the Hedmark county, and a fertile farming region, boasting the largest concentration of farms in Norway.
However, Hamar's boom can be seen as a boon for Gjøvik, as life is quieter and more relaxed on the west side of the Mjøsa, giving it a totally different edge and feeling than Hamar. And judging by current trends, Gjøvik doesn't and won't lack any kind of opportunities for growth in the future. Historically speaking, Gjøvik's development as a town has Caspar Kauffeldt partly to thank, who in 1807 founded and built the Gjøvik glassworks factory. His legacy can be visited at Gjøvik Gård, situated in the heart of the city, which doubles as a cultural museum and meeting place.
Gjøvik is also known as the largest fish hook producer in the world, with the Mustad factory having been in operation since 1877. Today the Mustad industrial area continues to thrive as a modern business park and houses many local and national companies in its instantly recognisable brick architecture – a style which isn't that common in Norway. Other buildings in the same style include the former distillery and neighbouring mill, now home to Vitensenteret Innlandet (an interactive science centre).
Some of the other highlights of Gjøvik are not as obvious or visible upon first sight. Take Fjellhallen for example, the largest indoor arena in the world, situated inside Gjøvik's Hovdetoppen mountain. Fjellhallen played an instrumental role in the 1994 Winter Olympics and is today a popular sports centre and venue for a wide variety of disciplines.
On top of Hovdetoppen, winter action can be enjoyed on the only downhill skiing slope (albeit quite short) in downtown Gjøvik. Not far away is the Hovdetoppen outdoor swimming pool, which attracts many locals on warm summer days, as well as joggers and walkers who make use of the area to keep fit.
Another favourite with locals is the waterfront promenade along the Mjøsa which runs from the CC shopping centre in the north down to the suburb of Ramsbekk in the south. It's here at the water's edge where the Skibladner, the world's oldest paddle steamer still in operation, can be boarded with ports of call all around the Mjøsa. Local fishermen are also a common sight down at the lake, as are places to strip off and take a dip in the water.
Gjøvik itself has been a crossroads and trading centre for people travelling north or south of the Dovrefjell massif for as long as people have lived in Norway. So it comes as no surprise that one of Norway's major long distance hiking trails passes through Gjøvik. The trail is the Gudbrandsdalen branch of the Pilegrimsleden, also known as St Olav's Way, the Pilgrim's Way or the Old King's Road. It's the longest and most popular branch of the Pilegrimsleden, with other branches starting in neighbouring Sweden.
Pilgrims start their hike in the heart of Oslo, and after about 3-4 weeks, arrive in Trondheim. The route is approximately 640 km long, and can be described as a full-on cultural, historical and natural experience, with history and roots older than 2,000 years. Much like Spain's Camino de Santiago, the Pilegrimsleden attracts hikers and pilgrims from around the world. For some the destination is the shrine of St Olav, Norway's patron saint, who is buried at Trondheim's Nidarosdomen (Nidaros Cathedral). For others, the actual journey is the destination, with an unforgettable opportunity to experience some of central Norway's most breath-taking landscape.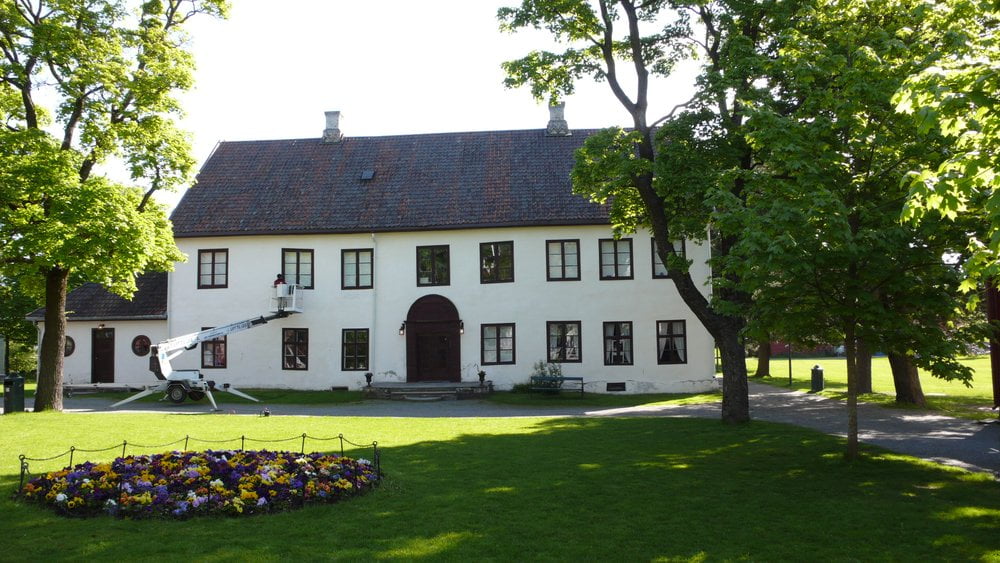 The Kapp to Gjøvik segment of the Pilegrimsleden is a highly recommended trail for any newcomer to the region, and is relatively short at approximately 15 kilometres. It follows the Mjøsa's edge, sneaking its way around waterfront farms, holiday cabins, and deciduous forests from the village of Kapp all the way to Gjøvik.
Kapp is another pretty waterfront settlement, whose claim to fame is the former Melkefabrikk, or milk factory, where the world's first cans of condensed milk were produced for Viking Melk. Nowadays, Kapp is home to the regional Mjøs museum, showcasing the cultural history of the Mjøsa's west side.
If you're interested in getting intimate with central and eastern Norway, there's no better place to start than Gjøvik. While the west coast may dazzle with impressive fjords, Gjøvik is the gateway to Norway's mountain country and vast wilderness areas, which are no less dramatic.
Life in eastern Norway is very different to the more popular (and heavily promoted) fjord Norway and Lofoten peninsula, and its own uniqueness and beauty shouldn't be underestimated. In future posts, each of the hidden pearls and secrets of Oppland and Hedmark will be revealed, so I hope you stay tuned.