Eleven industry-led projects have been awarded substantial government funding to help accelerate the green transition in Norway.
The Norwegian government has announced the recipients of its NOK 1 billion ($115 million) 'Green Platform' investment program.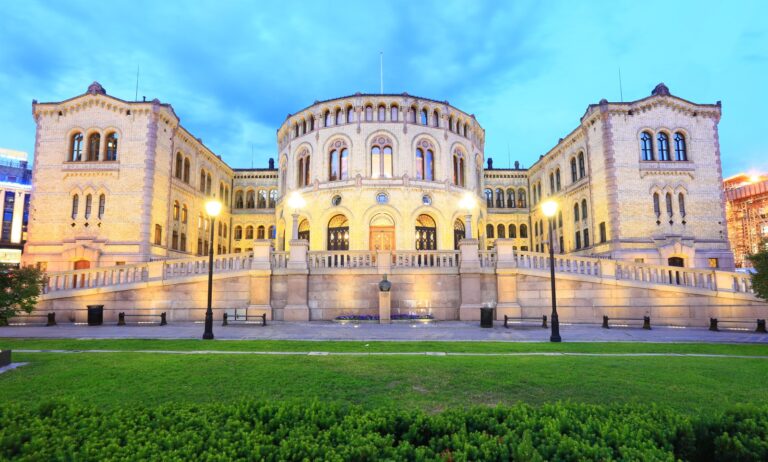 Among others, there are projects to improve the links between carbon capture and carbon storage, increase the reuse of wood, make construction sites waste-free, increase profitability of wind power production and make fisheries and aquaculture emission-free.
Announced last year as part of a pandemic-related economic support program, the Green Platform is intended to strengthen Norway's future economic base, creating new jobs and export industries.
The 11 Green Platform Projects
Eleven projects will receive a combined total of NOK 1 billion of government funding. Private companies in each project will also contribute similar amounts.
"I am very happy that we have now distributed NOK 1 billion from the Green Platform. Private business, researchers and others have joined forces to realize large and ambitious restructuring projects, from very basic research to solutions that are ready for the market," said Iselin Nybø, Norway's Minister of Trade and Industry.
The eleven projects are:
Lavutslippsverdikjede for havbruk til havs. Develops a comprehensive green value chain for offshore farming.
Avfallsfrie byggeplasser. The project aims to develop and pilot a method for waste-free construction sites using exact digital models of all relevant building parts and accurate production management.
Havnett – Ocean Grid. Equinor Energy leads a project to develop a connection system for offshore wind that can handle higher voltages than current solutions, which enables profitable development of offshore wind on the Norwegian shelf, both bottom-fixed and floating.
Zero Kyst. The project has an ambition to develop and demonstrate zero-emission fishing vessels with associated infrastructure.
AlgOpti. New and sustainable food chain for salmon based on the production of microalgae biomass produced from waste (CO2, NOx, heat and water) at the ferrosilicon plant Finnfjord AS.
Carbon Links. Developing technologies, processes and services that facilitate large-scale, permanent and cost-effective CO2 storage on the Norwegian continental shelf on a large scale by 2030, with the aim to reduce costs by 70%.
Norwegian Battery Packing Network. The ambition is to ensure that Norway takes a position in the global battery value chain, as well as to develop new production expertise, new digital systems and new production technology that have positive ripple effects for the entire value chain in a life cycle perspective.
SirkTRE. Aims to quadruple the recycling of wood over the next ten years by establishing a fully circular value chain for wood, where waste will be minimized and wood will be reused in the construction industry.
AluGreen. Verify the effects of increased content of scrap aluminium in materials, processes, applications and design, in order to develop new solutions with scrap aluminum in large infrastructure projects (bridges and bridge foundations), subsea cables and electrified transport.
Hybride sol- og vannkraftverk. Develop the world's first hybrid solar and hydropower plant based on floating solar power technology with an integrated battery system, and new digital tools for optimal planning, dimensioning, design and operation.
Ammonia Fuel Bunkering Network . Developing a value chain for bunkering facilities for ammonia for the maritime sector. The pilot plant for bunkering ammonia is planned to be located at Fjord Base in Florø.
What is Norway's 'Green Platform' initiative?
According to the Norwegian Research Council, the Green Platform Initiative provides funding for enterprises and research institutes "engaged in green growth and restructuring driven by research and innovation."
Read more: Norway Wealth Fund Sends Green Signal
The initiative was part of the Norwegian government's third package of coronavirus-related financial support measures. Announced in May 2020, the plans include grants of NOK 1 billion to be spent within three years to fast-track the green transition of Norwegian industry.
"The goal is to strengthen Norwegian value creation and exports and enable Norway to implement the green transition and create green growth. The Green Platform will also make Norwegian companies and research institutions better equipped to exploit the opportunities provided by the EU's Green Deal initiative under the research and innovation programme Horizon Europe," explains the Norwegian Research Council.