These wonderful wooden structures are a real highlight for anyone touring rural Norway. Today we take a closer look at Norway's biggest stave church at Heddal.
The largest of Norway's remaining stave churches, Heddal stave church is quite the sight amid the forests and farmhouses of this corner of southern Norway.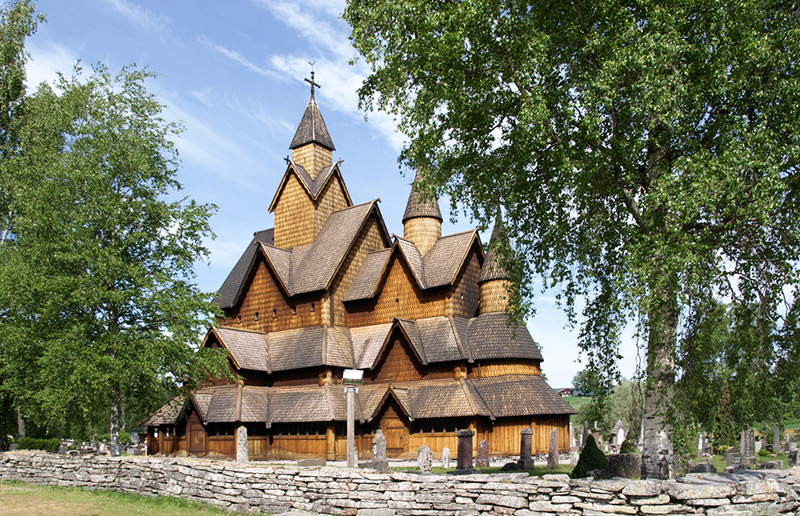 The nearby area was recently announced as Norway's 8th UNESCO World Heritage Site for its industrial heritage, yet it's this remarkable church that remains the area's biggest tourist attraction.
Have you ever visited Heddal? If you're planning a trip, this article should whet your appetite! If you aren't able to travel to Norway right now, I've included many photos to give you the best possible impression of this wonderful church. Let's go!
Where is Heddal & how to get there
Heddal is just a few miles northwest of Notodden in Norway's Vestfold & Telemark county, a 117 km (72.7 mile) drive from Norway's capital, Oslo.
Driving there is straightforward. You leave Oslo on the E18 to Drammen, where you pick up the E134. This road takes you all the way to Heddal, via Kongsberg and Notodden.
As you can see from the map, the rural location means it's tricky to get there without a car. But it is possible. There are direct buses from Oslo to Notodden.
Getting there by train is also possible, but it involves a change of train. From Notodden, you'll need to take a local bus or a taxi out to the church.
The stave churches of Norway
Let's start by looking at Norwegian stave churches in general. Hundreds of years ago, these wooden churches were a common sight throughout rural Norway. Some were extravagant, but many were simple structures designed to accommodate just a handful of people.
The Christian faith took hold at the end of the Viking Age, and stave churches were erected as places of worship for the 'new' god throughout the 11th, 12th and 13th centuries.
During the Middle Ages, experts believe there were around 1,000 stave churches n Norway, with many more elsewhere in northern Europe. Today, less than 30 remain in Norway, with just a handful elsewhere.
Introducing Heddal stave church
At 25 by 17 metres, Heddal is the largest of Norway's remaining stave churches by quite some way. But it's the height that really strikes visitors. Standing 29 metres tall and featuring three turrets, the church feels like a fairytale wooden cathedral.
Unlike many of the other stave churches, Heddal is still in use today. Sunday services and even summer weddings are held here. As an active place of worship, consideration should be shown by all visitors.
Read more: Viking Wedding Traditions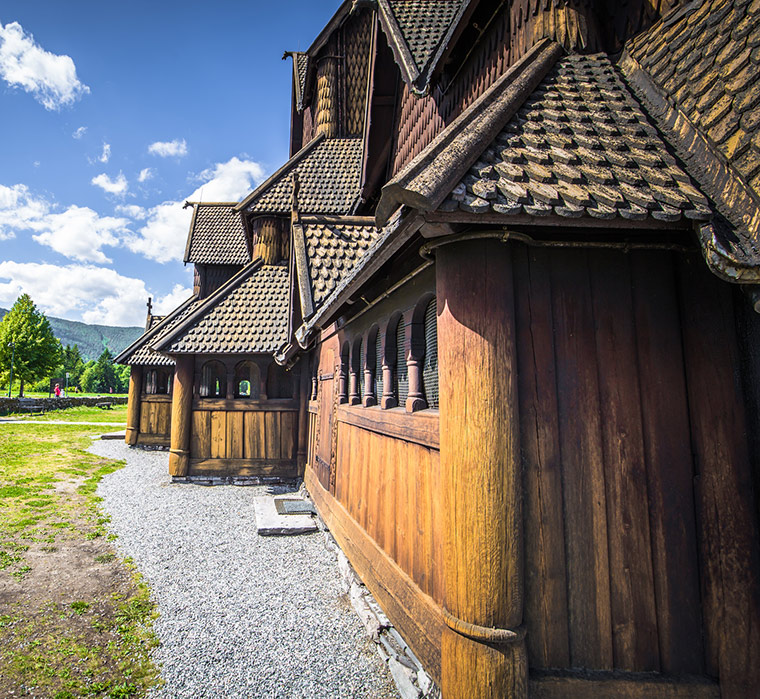 This does mean that the church may be occasionally closed, and does open a little later on Sundays. So, if you're travelling a long way, get in touch ahead of time to check!
Read more: A Brief History of Norway
The church is a truly impressive sight. Following an extensive renovation 70 years ago, original structural elements and many decorative details are on show.
Only one of the four original entrances are in use now. But do be sure to check out each of the doors to see the intriguing wooden carvings, designed to ward off evil. Originally one door was for men, one for women, one for clergy, and one for processions.
Inside, decor from both the medieval time and a 17th-century redecoration are visible. This includes rose paintings, the "bishop's chair" and medieval incense holders. In such an atmosphere, it's not hard to picture a service from hundreds of years ago.
Discovering the history of Heddal
The question of exactly how old is the church is in an interesting one, as the earliest written records only date from 1315.
Researchers have studied this question for many years, and recent dendrochronology (dating of rings in wood) and carbon dating studies have provided new insights to Heddal and many other stave churches.
One study from the Norwegian Institute for Cultural Heritage Research (NIKU) put the wood from the northeast corner could have been felled as early as 1196.
Other archaeological remains in nearby villages suggest other churches were built around this time. However, samples also indicate at least one other church stood on the same site earlier than the year 1200.
In fact, some wooden remains have been dated to the latter years of the Viking Age in the 10th-century. It's not known what their original use was, prior to their installation in the church.
Visiting Heddal stave church
During the 2020 summer season, entrance to the church costs 80 Norwegian kroner, about $9. A brief guided tour in English is included in the fee, although you may have to wait a short time for enough people to form a group.
It's worth joining the tour to hear the curious local legend about five farmers who decided to build the church. And of course, so you don't miss out on any of the nooks and crannies!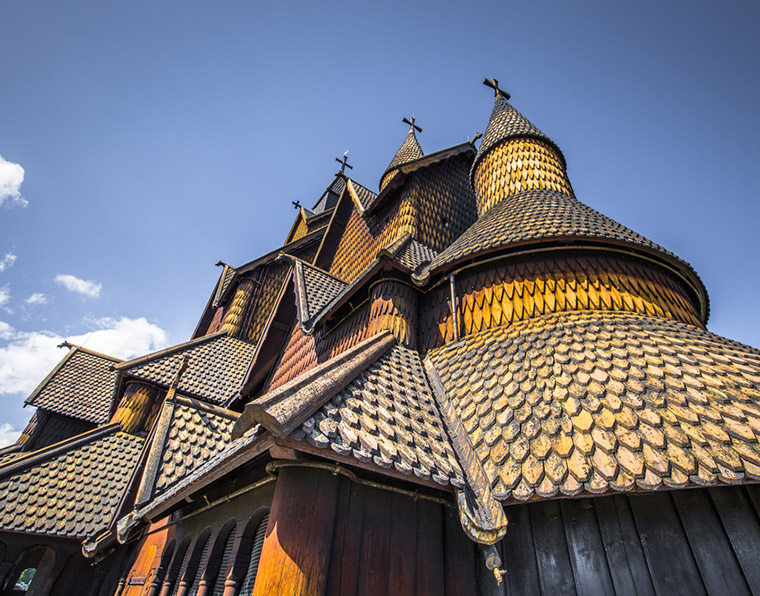 Ticket sales are done in the Kafé Olea, which also serves warm and cold food, beverages, souvenirs and local crafts. Don't miss the small basement exhibition on the history of the church.
In the off-season (typically September thru early June) private group tours are available from 720 kroner ($79).
The open-air museum
Another attraction in the immediate area, the farming buildings of Heddal Open-Air Museum (Heddal Bygdetun) depict rural Norwegian life from the pre-industrial 1800s thru the early 1900s.
This article is adapted and extended from my previous article published on Forbes.com.