Norway's Hemsedal is known across Europe as a popular ski resort. Here's what you need to know about the small town, whenever in the year you visit.
Located midway between Oslo and Bergen, Hemsedal is an attractive weekend skiing destination for people from all over Norway, and beyond. There's also things to do in the area when the snow is gone.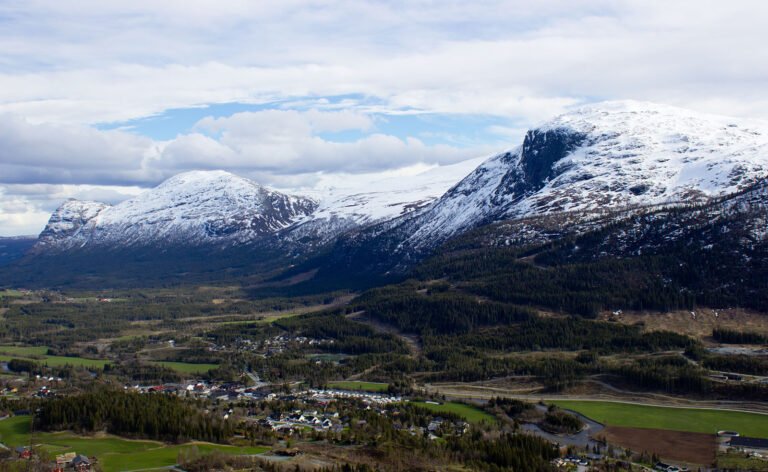 Hemsedal is best known as the location of one of Norway's best ski resorts. With 21 lifts, 53 slopes covering all difficulty levels and a very long season in a typical year, Hemsedal as a ski resort has a lot going for it.
Where is Hemsedal?
The mountainous municipality is about midway between Norway's two biggest cities, at 220 km from Oslo and 273 km from Bergen. Looking at a map, it's at the very heart of Norway.
Despite its remote location from Norway's major cities, it's possible to reach Hemsedal by public transport. Gol station is situated on the Oslo to Bergen railway. From Gol, a public bus timed to meet the train takes passengers to Hemsedal in around 40 minutes.
Alternatively, coach transport is available from both Oslo and Bergen. During the winter season, direct coach transfers are available from Oslo Airport.
Hemsedal ski centre
Second only in size to Trysil, Hemsedal's ski resort is its main attraction. Often rated as Norway's best, Hemsedal is well known for its tall mountains and alpine feel in an area often dubbed the 'Scandinavian Alps'.
But beginners and the less experienced shouldn't let the size of the mountains intimidate them! There's a huge diversity of runs at Hemsedal including many green ones suitable for new skiers.
Experienced skiers are also well catered for. Freeride skiing in the forest or on untouched mountainsides attracts many people looking for a challenge.
The resort is also well suited for those looking to try out off-piste for the first time. "The terrain is extremely forgiving, and the majority of off piste areas are close to groomed runs," said Snow Magazine.
Snowboarding
Despite the excellent variety of alpine skiing on offer, Hemsedal is arguably best known among snowboarders.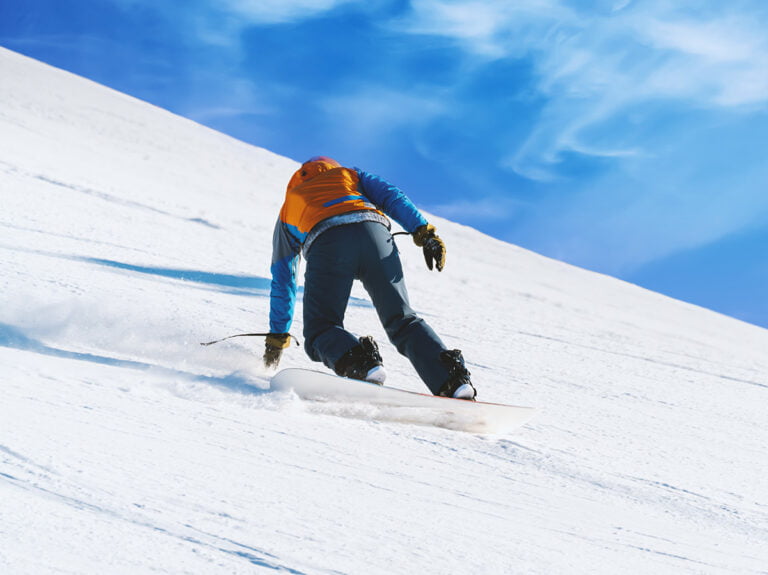 "The terrain will appeal to all standards, with 40 kilometres of well prepared piste for freeriders to carve up as well as being ideal for beginners. Freestylers will get to enjoy one of the best parks in Europe, and theres a load of good accessible back country routes," said the World Snowboarding Guide.
The main lifts are about a 30 minute walk from the downtown area, but a free shuttle bus runs regularly through the day. You'll appreciate it, especially if you take the blue run that ends in the village centre!
Winter activities in Hemsedal
What else is there to do in Hemsedal during the winter? Let's take a look.
Après-ski: Norway in general isn't known for its nightlife, but après-ski in Hemsedal is often on a par with European resorts. Despite this, it's "devoid of a macho ski culture" according to The Telegraph.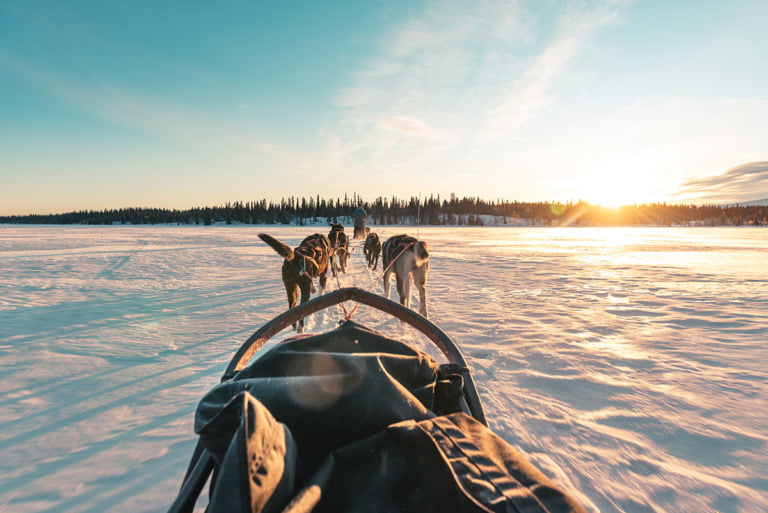 Dog sledding: A daily 3-hour dog sledding tour is one of the most popular non-skiing winter activity in Hemsedal. With no experience needed, adults can drive their own sled or simply relax and enjoy the ride. Young children can also ride along.
"It's a team effort between the people and the dogs. Everyone gets surprised by their power," said Johan Müller of Hemsedal Huskies.
Sledding, winter horse riding, horse-pulled sleigh rides and cross-country skiing are among the other things to do in the winter.
Hemsedal in the summer
While quieter, Hemsedal is still a popular place to visit in the summer. The mountainous scenery turns green and provides some fantastic hiking opportunities.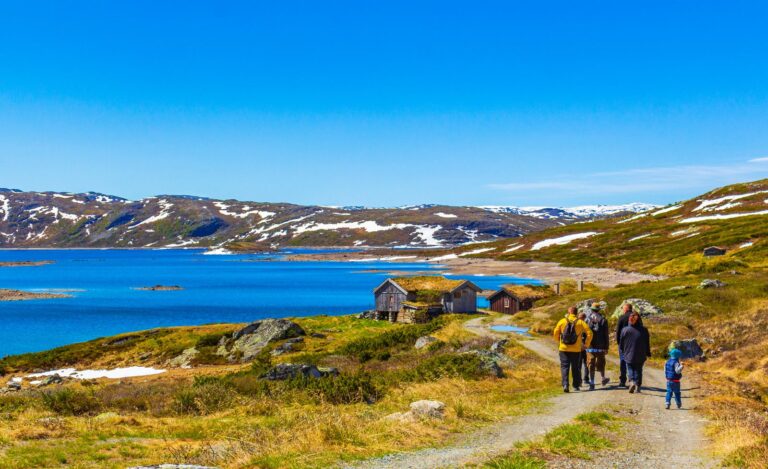 The top 20 hiking program details 20 hikes of various difficulties ranging from family-family rambles through to all-day challenges.
The Hemsedal valley hides some beautiful waterfalls that reveal their beauty in the summer. The most famous, Rjukandefossen, is only a short drive from the village. Watch out for andrealin-junkies balancing over the waterfall on a tightrope, trying out the zip-line or cliff diving into the cold water.
Cycling, fishing, river snorkelling and a via ferrata are among the other things to do in the summer.
Where to stay in Hemsedal
As a premier ski destination, Hemsedal is home to a brilliant range of accommodation considering its small size. There's everything from luxury hotels and self-catering apartments to simple slopeside cabins.
Those wanting a social experience should consider the trendy Fýri Resort, popular with couples and keen skiers. There's indoor and outdoor heated pools, multiple dining options and a design that's much more exclusive alpine resort than traditional Scandinavian.
Also close to the slopes, the Skarsnuten Hotel offers spacious rooms and apartments, a sauna and a gym, and of course a late-night bar.