A new edition of an annual expat survey has ranked Norway as one of the worst countries in the world for relocation. Let's take a look at why.
Incredible landscapes, free-to-access nature, and a focus on children are some of the reasons people are drawn to Norway. But what about the high cost of living, difficulty to settle, and lack of cultural activities?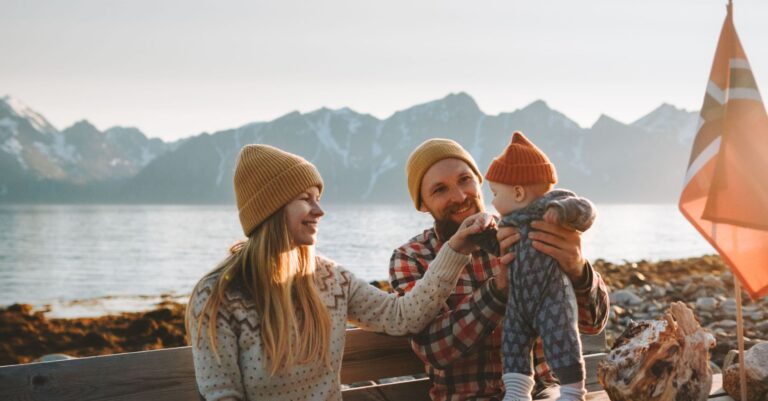 These are some of the factors given by Norway-based respondents in the Expat Insider 2023 survey, which looks at the ease of living and working abroad. Norway placed 52nd of the 53 countries included in the Expat Insider Index.
Norway only ranked higher than Kuwait in the index, part of the survey which has been run for the last 10 years. More than 12,000 people living abroad in 53 countries took part in the survey.
The top ten countries in the index are Mexico, Spain, Panama, Malaysia, Taiwan, Thailand, Costa Rica, the Philippines, Bahrain, and Portugal.
It's not a Nordic thing
Norway may have ranked badly but that wasn't the case with other Nordic countries. Finland (16th) and Sweden (24th) both ranked in the top half, while Denmark placed 41st.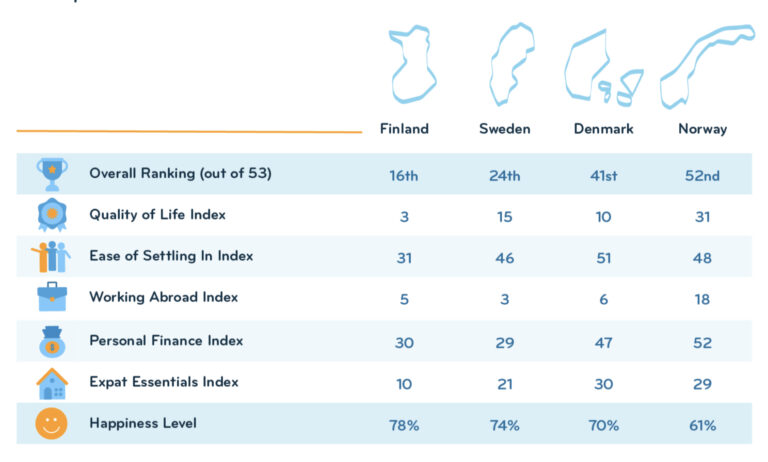 There were not enough respondents from Iceland for the country to feature in the index.
All Nordic countries ranked high in the Working Abroad Index, although Norway was still notably behind Sweden, Finland and Denmark. Foreigners living in Finland also ranked the country well for quality of life.
Norway: expensive and difficult?
Norway is not only the worst-rated Nordic country in the Expat Insider survey but also second-to-last worldwide. It also comes second-to-last in the Personal Finance Index, only ahead of New Zealand.
More than three in five expats (62%) rate the local cost of living negatively, compared to 35% globally. Perhaps most worrying, 37% say that their disposable household income is not enough to lead a comfortable life (vs. 27% globally).
Similarly to the other Nordic countries featured in the survey, Norway does not perform well in the Ease of Settling In Index (48th). Close to a third of expats (32%) describe the locals as unfriendly towards foreign residents, compared to 18% globally.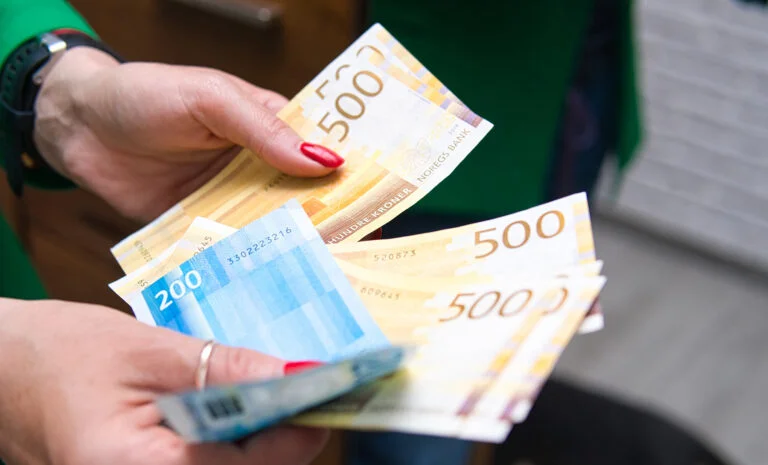 They also find it hard to make local friends (51% unhappy vs. 36% globally) and are unhappy with their social life (38% vs. 25% globally). Overall, 37% do not feel at home in Norway (vs. 20% globally) — 17% do not feel at home at all, which is more than twice the global average (8%)!
Read more: Is Norway 'Safe But Boring?'
Some of the reasons given for Norway's poor ranking in the Quality of Life Index include the affordability of public transport, the opportunity to travel, and the availability of healthcare. Norway also ranks last for culinary variety and dining options, and badly for culture and nightlife.
However, Norway-based respondents valued the political stability, the high air quality, and the natural environment.
About the survey
InterNations has been conducting its annual Expat Insider survey since 2014. This 10th edition of one of the world's largest expat surveys is based on data from 12,065 expats representing 171 nationalities and living in 172 countries or territories. They provided information on various areas of expat life, as well as their gender, age, and nationality.
Participants were asked to rate up to 56 different aspects of life abroad on a scale of one to seven. The process emphasized the respondents' personal satisfaction with these factors, considering both emotional topics and more factual aspects with equal weight.
The ratings of the individual factors were then bundled in various combinations for a total of 16 subcategories, and their mean values were used to draw up five topical indices: Quality of Life, Ease of Settling In, Working Abroad, Personal Finance, and Expat Essentials.
These indices were further averaged together with expats' general happiness with their life abroad to rank 53 destinations around the world. To be featured in the indices and overall ranking, a sample size of at least 50 survey participants per destination was necessary.
What do you think?
So, is Norway's placing in the Expat Insider Index fair? What do you think about the pros and cons of living and working in Norway? Let us know in the comments below.