It's known as one of the world's most expensive countries to visit, but how much does it cost to actually live in Norway?
The first questions on the lips of almost everyone considering a move to Norway are always the same: How much does it cost to live here?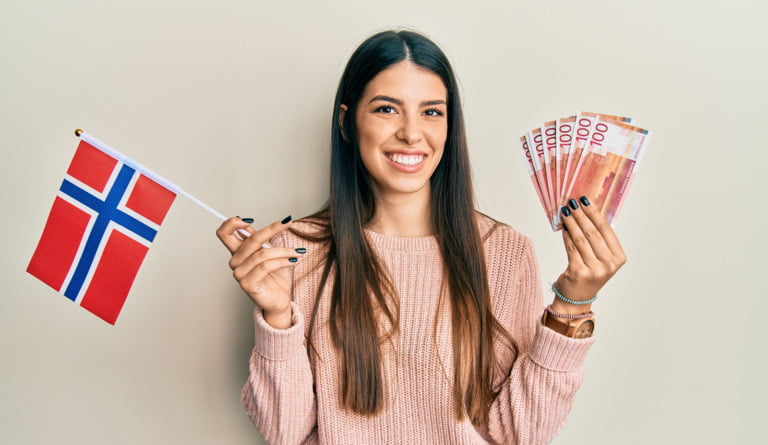 Is it really as expensive as everyone says? Does a beer really cost $12? What's a good salary? How much money do I need to live on?
You get the idea. These questions are simple, and understandable, but the answers are unfortunately not so simple.
An expensive country, sort of
The short version is that yes, Norway is an expensive country. But the truth is far more complex than that.
To be more precise, Norway is a very expensive country to visit from most other countries, because of exchange rates. If you come here to live and work, you'll be earning in Norwegian kroner and spending in Norwegian kroner.
This means you should stop comparing prices with your home country as soon as possible. Instead, compare prices in Norway to your salary in Norway. That's what matters, not what an apple cost you when you were living somewhere else.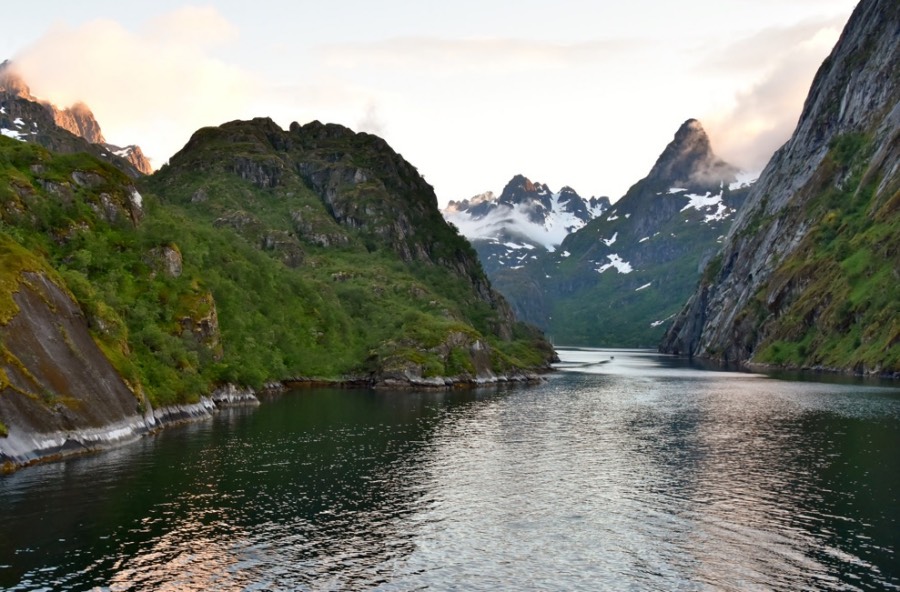 So job one is to compare your expected Norwegian salary with the expected costs of living. Basically, it's time for some good old-fashioned household budgeting!
After you've fully adjusted into the economy, you may be surprised at how much disposable income you have left over even on what might at first seem like a modest salary.
Or you might not. It's still fair to say that Norway is an expensive country to live in, but my point is you can only judge this for yourself by looking at your income in Norway too.
Just also be aware that the first few months can be a real challenge, as you adjust to high prices while using savings to pay for relocation costs.
High salaries, sort of
Generally speaking, salaries are higher in Norway relative to other countries. This is particularly true at the lower end of the pay scales even though there is no national minimum wage.
This means you have more money in your pocket to pay the higher prices, leaving things a little more balanced. It also explains why service-heavy industries in Norway are so expensive – think restaurants, bars, anything involving a significant human cost.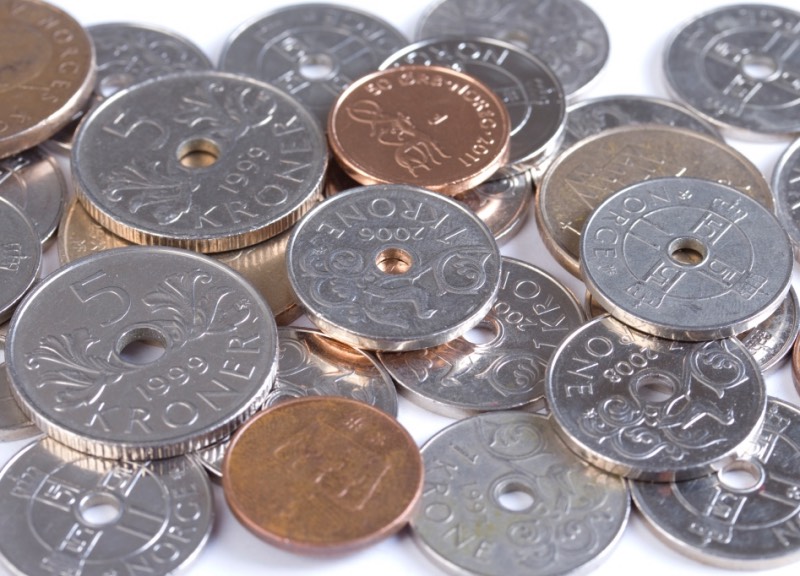 However, senior management staff tend to be paid the same, or even less, than their foreign counterparts. Basically the range of salaries is narrower in Norway. Bear this in mind if you are considering working in Norway for a foreign employer!
Regardless of the relative cost of living, it will take you several months at least to overcome sticker-shock on the price of things such as groceries, meals out, and of course, alcohol.
Some people never recover from the sticker-shock, and can be seen returning from trips to their home country laden with food-packed luggage. And of course, Norwegians love to shop in Sweden for meat and alcohol.
Consumption taxes
MVA, or merverdiavgift, is a form of sales tax or VAT applied to goods and services purchased in Norway. MVA is applied to the vast majority of goods and services. Unlike in the USA, the tax is always included in the price you see for consumer goods and services. For business-to-business transactions, prices are listed exclusive of MVA.
The standard rate of MVA is 25%, the same as the other Scandinavian countries. It is the highest rate in Europe apart form Hungary at 27%.
A lower rate of 12% is applied to various items such as food, public transport, accommodation, and cinema tickets. Certain items such as health services and education are exempt from MVA.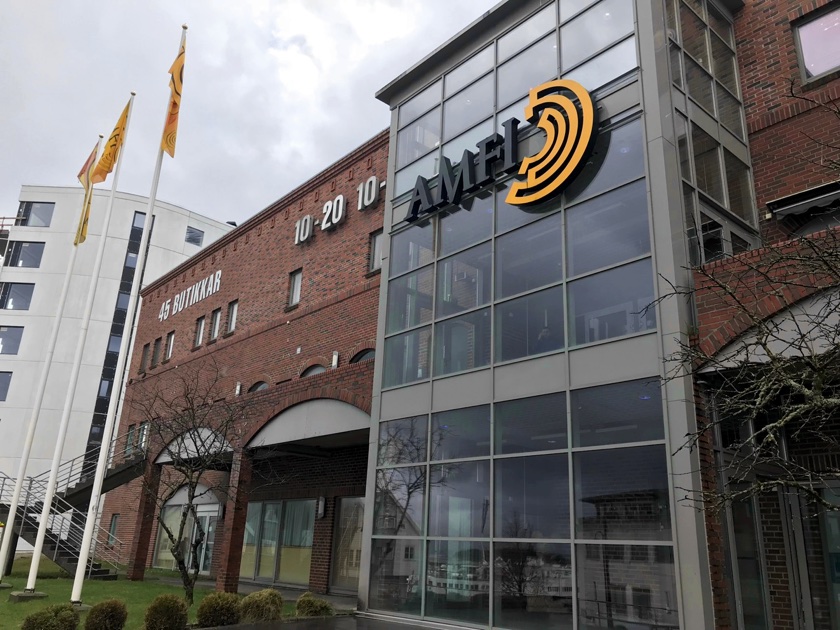 As a consumer you don't really need to concern yourself with which items fall into which category, because the price is always inclusive. However, it's good to understand that this tax is one reason for the high price of goods! You'll see the base price and MVA broken down on your receipt.
Read more: Taxes in Norway
Duty on alcohol is extremely high, and increases with the strength of the alcohol. That's why spirits are prohibitively expensive, compared to beer which is just expensive. More on that later.
Relocation expenses
One of the biggest problems facing new expats is the initial cost of relocating. Because these costs are so high, newcomers are often the loudest objectors to Norway's cost of living. Not only is Norway an expensive country on an ongoing basis, there are lots of up-front payments and charges that you might be unfamiliar with.
To begin with, renting a house or even just a room will usually require a significant security deposit. This will be one month's rent as a minimum, but can often be as high as three months.
It's also important to understand that this is not the same as rent! It's an amount of money you get back once you've moved out and the landlord has checked you haven't caused any damage.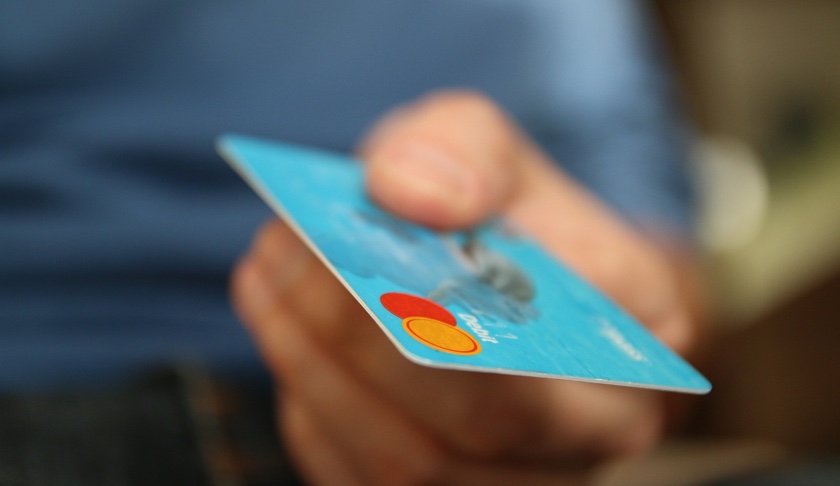 With a month's rent usually needing to be paid in advance, that means you could be required to stump up the equivalent of four months rent before you even see a key, then you'll have to pay the regular monthly rent just one month later.
So how much will I need?
Ah, the million dollar question. Or perhaps that should be the million kroner question? The answer will frustrate you, because of course, it depends.
The biggest impact on your personal cost of living in Norway will of course be your family situation. Are you just supporting yourself, or are you supporting a partner and children?
But in addition to your personal circumstances, an often overlooked factor is your lifestyle expectations. Something I see time and time again with newcomers is that they don't adjust to a Norwegian lifestyle quickly enough. That's not to say you have to adopt all the habits and customs, of course!
But if you're used to buying lunch every day instead of making your own, you'll run up an unnecessary expense very quickly. Adapting to the Norwegian model of matpakke (packed lunch) will cut your costs immediately.
Anyway, now it's time to talk numbers. I think I've made the point well enough that your own expenses are going to be very personal to you, but I do want to give you a starting point for your own research. So, here we go!
The cost of housing in Norway
Rental accommodation is expensive in the major cities and especially so in Oslo and Stavanger. However, housing does get cheaper the further into the suburbs you travel. If a much smaller town suits your needs, you'll find drastically lower prices.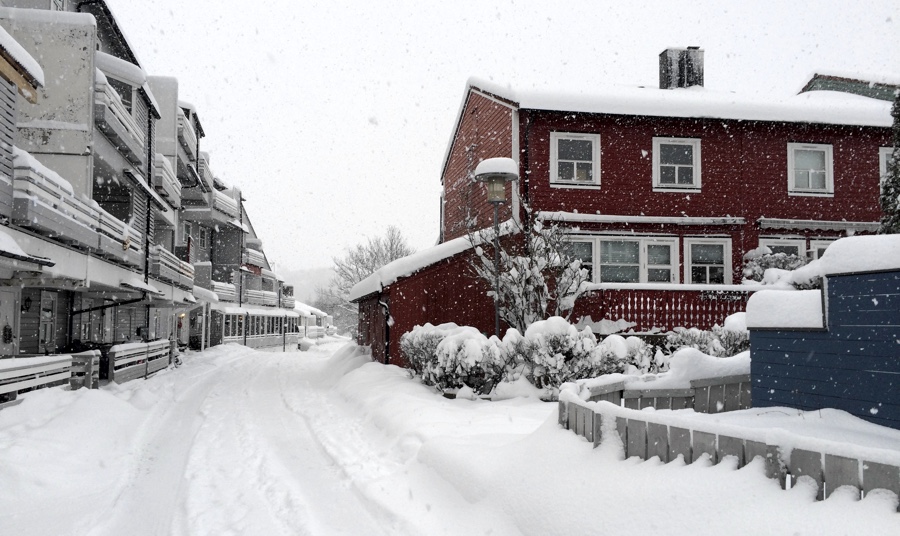 Tax breaks are offered on savings towards a property purchase for those under 35. So even if you're not planning to buy anytime soon, it's worth looking into these savings options from the moment you arrive, if you are under 35.
There are other tax advantages for home owners, which means many Norwegians own their own property by the time they reach 30-35.
But as mentioned earlier, renting a home is the only option for most new arrivals. So, here's an idea of what you can expect to pay.
Read more: Average Rental Costs in Norwegian Cities
A single bedroom in a shared house will run at least 3,000kr per month in most cities, with a small bedsit (hybel) in the region of 5,000-6,500kr. This is typically the basement of a larger house that has been converted into a self-contained apartment. You see this a lot in student cities such as Trondheim.
A one-bedroom apartment could cost you anything from 7,500 to 12,500kr or even higher depending on how close to a city centre you are. For a family-sized apartment or house, expect to pay more like 12,500kr-20,000kr. As mentioned previously, budget for the equivalent of 1-3 months rent up-front as a deposit, along with your first month's rent.
Utilities are harder to estimate but they are typically competitive with other countries. We live on an estate served by a district heating system, something that's very common in Norway. As a result, we've been pleasantly surprised by our heating bills.
Transport costs in Norway
If you're going to be living in a city, consider very carefully if you really need a car. I have never owned a car in Norway and enjoy the financial benefits of that!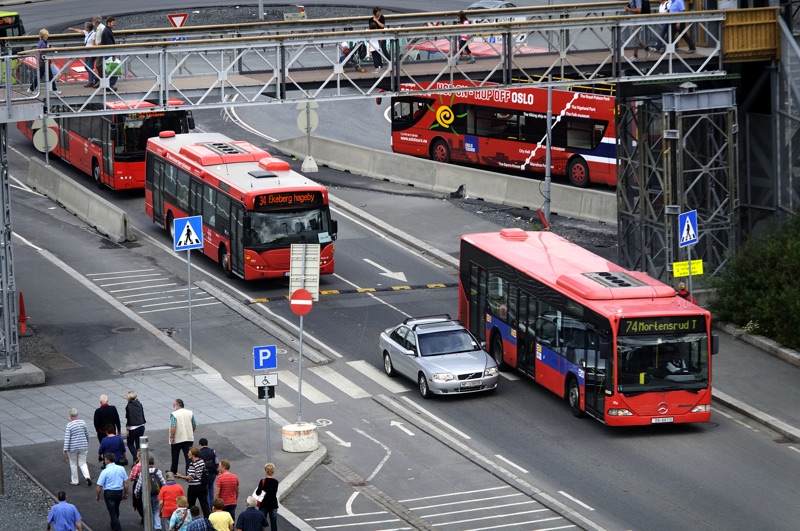 Public transport systems in Norway are generally reliable. A monthly pass can be picked up for around 800kr in most cities. If you live, work and play in the same city, this will save you a lot of money over time.
Everything about driving is expensive. It quickly adds up. The cost of purchasing cars, road tolls, taxation on fuel and perhaps the worst offender, parking charges in cities, are all reasons that I choose not to drive or even own a car. Even if your job provides you with a company car, you will spend a lot on associated expenses.
Flying is the most common method to move around the country as the terrain makes driving, buses and trains slow. SAS, Norwegian and Widerøe all offer well-developed route networks to all parts of the country.
With advance booking, fares of under 1,000kr are the norm between the major cities, although these can rise substantially around one week before departure.
Trains between the main cities run a little more than 1,000kr, but as long as you book a couple days in advance you'll find much lower fares. Typically, advance fares can be booked for 300-600kr. Check out En Tur for the latest deals.
Many people living in Norway collect frequent flyer points to benefit from free flights and other travel deals. If you have a job that requires you to travel around Norway frequently, it's well worth taking advantage.
The cost of food and groceries in Norway
The lack of variety in Norwegian supermarkets is a constant source of frustration for expats in Norway, as is the price of certain basic goods. Yet not everything is expensive. Fresh fish and in particular salmon is cheaper than in many other countries.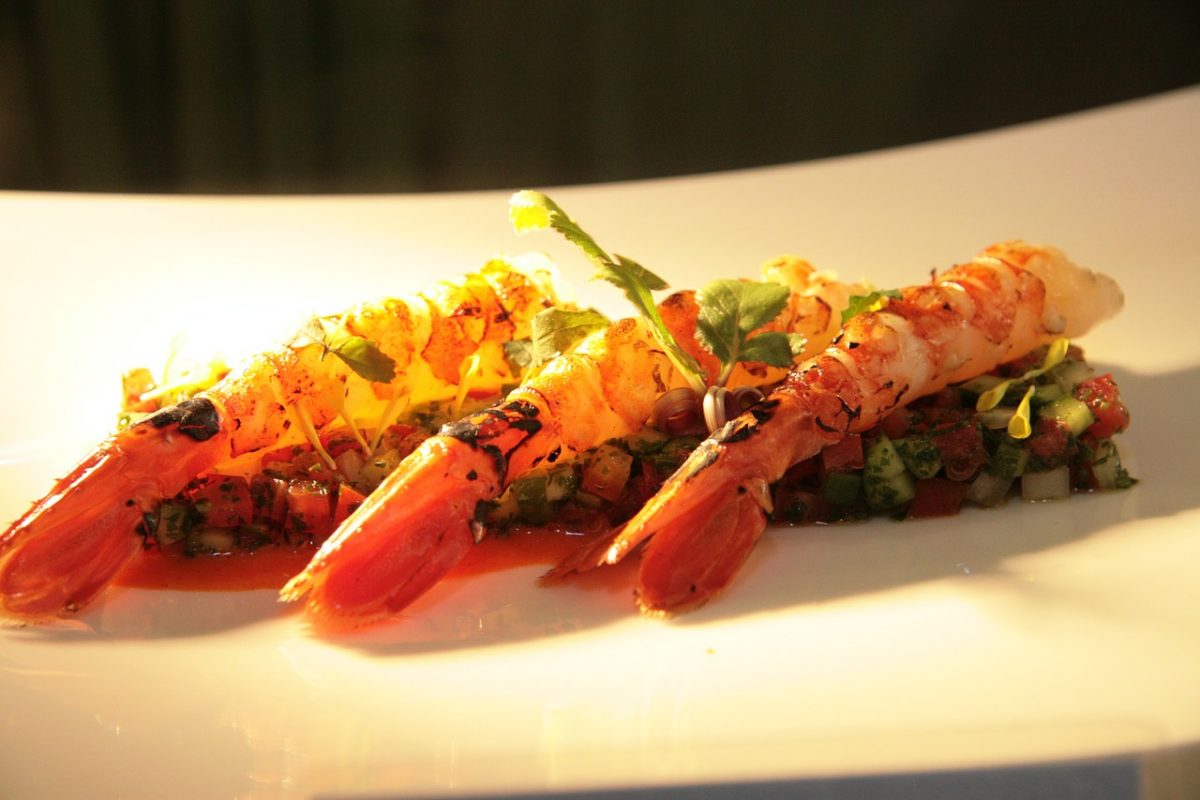 A lot of food is imported into Norway and as such, expensive. Dairy and agriculture is closely controlled, which drives up prices of everyday items like milk and butter.
Many enterprising expats have set up foreign supermarkets in the major cities, which provides the opportunity to buy items otherwise unavailable in Norway. Prices are often much cheaper here, and in particular fruit and vegetables.
Again, returning to the topic of expectations. If you're used to eating out regularly, you might need to prepare for a lifestyle adjustment.
Eating out in restaurants is expensive due to the high wages paid to staff. This applies even to—and especially so—the lower end of the scale such as fast-food restaurants. As such, Norwegians eat out far less than many other Europeans. We are a double-income family with no cars and no kids, and we still only eat out once per week.
Expect to get little change from 1,000kr for a two-course meal for two with a drink in a reasonable standard restaurant. A single course Indian, Chinese or Thai meal can run 160kr-225kr in many places, and is almost always the best value option to eat out. If you're a fan of eating out, many foreign restaurants offer special lunch deals that are pretty good value.
How much is a beer in Norway?
For some reason, I get asked this question by my fellow Brits more than by any other nationality! Well, the rumours are indeed true, buying a beer in Norway is one of the more expensive things you can do. The reason? High taxes.
Every bar will always have one standard lager (Dahls, Hansa, Ringnes) on tap, which usually depends on the city. You're likely to pay between 85kr and 105kr for a half-litre glass, which rises well over 120kr at places such as airports.
Like most other countries, Norway has also discovered a love of craft beer. Depending on the brand, you'll be paying 95kr-135kr or even more for a 0.4L glass. Cheers!
Read more: Alcohol in Norway
Beer in supermarkets is much cheaper, but still a lot more expensive than you'll be used to. A half-litre can typically costs 30kr to 40kr, but you are limited to beers with a strength of 4.7%.
To buy stronger beer, you'll need to head to Vinmonopolet, the state-run off-licence. Or, remember to buy it from the duty free next time you're passing through the airport.
Healthcare costs in Norway
Despite rumours to the contrary, Norway's healthcare system is not free to use. Everyone pays for doctor's appointments and prescriptions, but only up to an annual limit of around 2,200kr.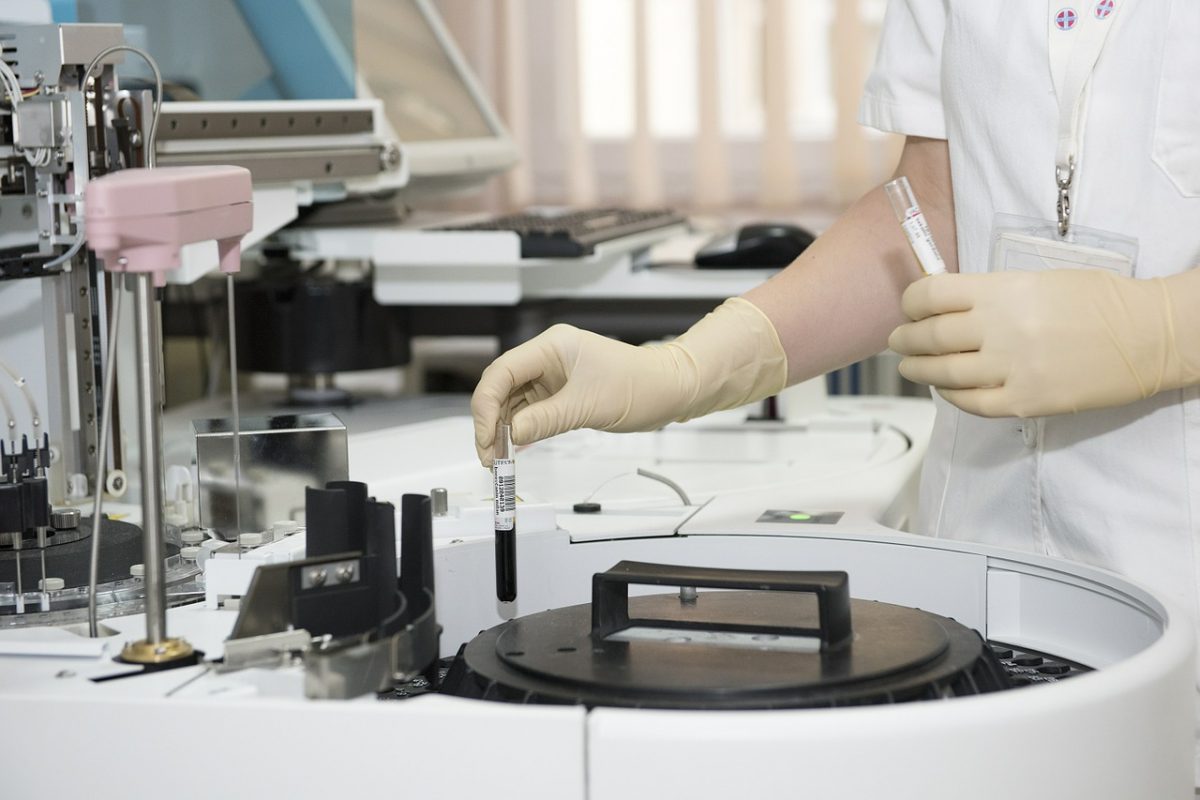 Once you hit this limit, services are free. This system is designed with fairness in mind, so that everyone pays their share but if you fall seriously ill, you won't have the stress of figuring out how to pay for treatment.
Once you've finished with a doctor's appointment, you pay for the service. Most surgeries have automated machines which you are expected to use before leaving. If you forget, you'll get an invoice in the mail with a surcharge.
You can read more about the healthcare system in Norway here, including who gets access and how it works. If you are just visiting Norway, check out our advice for tourists.
Bear in mind that dental care also costs money for adult residents. The prices are high compared to other European countries.
Sports and entertainment
This is an enormous category so perhaps unsurprisingly, the cost of activities varies hugely.
If you are going to be living on a tight budget, do as the Norwegians do and get outdoors. Once you've shelled out for some quality gear, hiking is a bargain and you can enjoy one of the best things about the country – the spectacular scenery – while keeping fit.
If spectator sports are more your thing, tickets for most top-tier football matches in the country can usually be found for 250kr. That's much cheaper than England's Premier League, but the standard is of course not the same.
As for evenings out: Cinema tickets last time I checked were about 140kr, while a visit to an escape room runs 350-450kr per person.
Some final thoughts
I hope this article has helped give you a feel for how much it really costs to live in Norway. It really does come down to personal preferences and expectations.
Norwegians generally make the most of 'free' activities such as hiking, eat out less than many other nationalities, and – and perhaps this is the most important point of all – live in households where two people work full-time.
If you move to Norway intending to live a typical American or British lifestyle, you may find Norway's reputation as an expensive country is just the beginning…
Did you find this post useful? If so, why not share it on Pinterest so others can benefit too? We've got just the pin for that. Just hit those social sharing buttons. Thanks!