Mentor programs can support the integration of skilled immigrants in the Norwegian job market. Read on to learn what a good mentor program could look like, and what programs are currently available.
In 2019, the Norwegian Institute for Applied Social Sciences (Fafo) delivered a report reviewing mentor programs that had received financial support from the Directorate of Integration and Diversity (Imdi).
Mentoring, here, is understood as '…a form of a dialogue between a mentor and a mentee, where the overriding goal is learning and development, an understanding of new perspectives and increased consciousness with regards to opportunities, potential, and resources' (my translation and paraphrasing).
The report seeks to understand if mentor programs are a useful way to increase workplace integration and diversity, and several factors are identified as important in a good program.
Read more: Why Highly Skilled Immigrants Don't Get Hired in Norway
A mentor program will have, at a minimum, mentors, mentees, and a program coordinator. Many programs offer 'community events' in addition to the mentor-mentee relationship.
Get the Book: How to Find a Job in Norway
These could be relevant topic discussions, workshops with the program coordinator or external consultants/trainers/speakers, tailored language classes, and/or socializing and network-building events.
To work well, a program should be well structured, with clearly defined goals, communicated to all stakeholders. Clear communication is seen as key also for the different roles; what does it mean to be a mentor/mentee? What responsibilities do the different roles hold, and are responsibilities and expectations aligned at the start of the program?
A good recruitment process is also important. This ensures a thorough evaluation of mentee background, skills, and competence as well as a good matching process between mentor and mentee. A good match can be essential for perceived mutual benefit.
The report mentions three dimensions that are especially relevant in a successful mentoring program: formal and informal competence, signaling competence to others, and evaluation of competence by others. Trust and networks are seen as especially important throughout this process.
Formal and informal competence
Ideally, the mentee should be supported in identifying formal skills and competence gaps as well as in bridging those gaps. The mentees who reported an increase in formal competence had received tailored support, courses, and/or practical experience.
Read more: Jobs in Norway: The Hard Truth
The support being tailored is seen as important to ensure an appropriate level as well as topic. Having a mentor in a relevant field, for example, can mean they are able to identify solutions that someone outside of the field may not see.
Informal competence refers to knowledge of working life norms and cultural codes and understanding what is expected and accepted behavior in a job-seeking process. Face-to-face interaction between mentor and mentee was seen as important in developing informal competence, but 'community events' also supported this learning process.
Signalling
Signalling refers to the communication of competence to potential employers, through CVs, cover/application letters, and the use of LinkedIn, but also in an interview setting.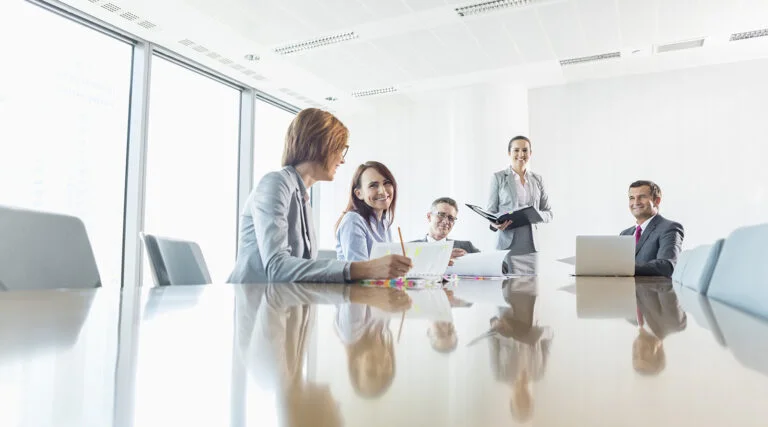 Most of the programs that were evaluated in the review included this kind of training as part of their 'community program' as well as part of the mentor-mentee relationship. Some programs offered career counseling, some did mock interviews while others ran individual evaluations and group evaluations of CVs.
None of the approaches are highlighted as more effective than others, but most of the mentees stated that the knowledge they gained on signaling was helpful for them.
Some of the programs also emphasized the importance of defining diversity as something positive and useful, to be highlighted and communicated – for work seekers, but also for job holders, recruiters, and future coworkers.
For example, one of the programs that were reviewed invited all participant companies to a breakfast meeting titled 'How to create a work environment with room for everyone' (my translation).
Network
The importance of networks in the Norwegian job market cannot be underestimated. The report introduces the difference between 'strong links' (family members, close friends) and 'weak links' (distant friends, acquaintances, people outside your own professional field), arguing that strengthening one's 'weak links' might be worth considering – job openings can appear where you least expect it!
A wide network is key. The mentor can be an important part of strengthening one's 'weak links,' but mentors were also seen as potentially important in supporting 'social capital' (Bourdieu 1986), through introducing the mentee to their own network or being a reference on job applications.
One mentee shared that:
'In Norway, it is not enough to have knowledge. You need to know the right people, who can show others that you have it (knowledge) (my translation).
Read more: Job Vacancies in Norway
The mentor programs offered the mentees access to new networks through 'community events' too; most participants attended all or almost all events and had the opportunity to interact with other mentees, external consultants, and the program coordinator.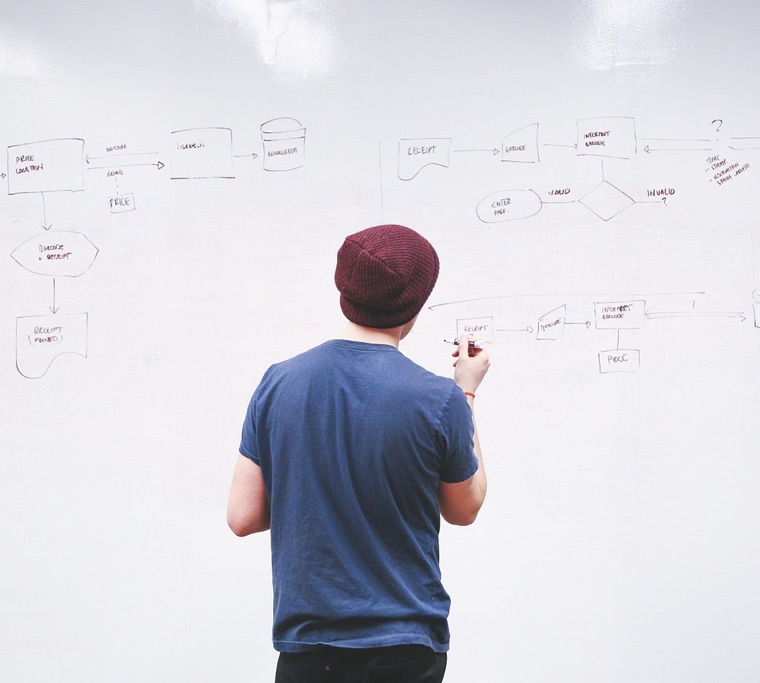 There we are: if you're considering joining a mentor program, you can keep this information in mind when you research what is available. I cannot say that 'mentor programs work!' – but on a personal note, I think a well-structured program looks super useful.
Mentor programs in Norway
Here is a (non-exhaustive) list of mentor programs currently available. Please note that there is no link between the mentor programs listed below and Fafo's research.
Sammen om en jobb (Oslo): A not-for-profit organization targeting immigrants and refugees, working towards increased integration and a more diverse working life. Sammen om en jobb started in 2017 and has organized mentor programs since 2018.
Jobbreisen / Contento (Viken): Targeting highly skilled immigrants, supporting them towards work that is aligned with skills and competence. 2021 was their third mentor program year.
Nexus / Diversify (Oslo): Nexus was '…developed to address socio-economic discrimination and difficulties that people with immigrant background face in Norway when securing relevant and skilled employment.' They cooperate with Sammen om en jobb and the program offers a mentor-mentee relationship as well as extensive additional support.
Professional Women's Network (Oslo / Stavanger): Targeting skilled immigrant women. 'The mentees work with their mentor to set and achieve goals during 8-12 monthly sessions. They have the support of a team that accompanies the pair as needed and organizes get-togethers aimed at networking and sharing. The Program has grown significantly given its result-orientation and mentors report that learning is indeed mutual.'
SeeTalent (Oslo): Aims to increase participation, inclusion, and diversity in working life, as well as increase knowledge of diversity and equality as valuable. Run in cooperation with Seema, leading competence builder in diversity management.
Business Region Kristiansand / CR Group (Kristiansand): Organized by Kristiansand Chamber of Commerce and aimed towards skilled immigrants.
Catalyst / Styrket til arbeid (Oslo / Bergen): Organized in cooperation with Fretex, targeted at skilled immigrants.
Jobb Asker Opportunity (Viken): Organized by Asker Chamber of Commerce and Jobb Asker.
Bergen Opportunity (Bergen): Mentor- and leadership development program targeting immigrants in Vestland county. Organized by Bergen Chamber of Commerce.
Trondheim Opportunity (Trondheim): Organized by Trondheim Chamber of Commerce, targeting skilled immigrants.
Likestilling, Inkludering, Nettverk, LIN (Oslo): Targeting skilled immigrants.
Soroptimists Norway (national organisation, local chapters): Targeting skilled immigrant women.
A final note on language
Most of the websites above offer information in Norwegian only, and most mentor programs have (B1) language requirements as well as formal requirements for education, NOKUT approval and work permit.
Get the Book: How to Find a Job in Norway
Author's note: This text is a follow-up to our previous article 'Why highly skilled immigrants don't get hired in Norway'.
By 'skilled immigrants' I mean people holding university degrees, specialized skills, and professional competence who have immigrated to Norway and currently live here. Please note that this is a data-based text, not my personal opinions or recommendations.
The list of mentor programs is not conclusive, I may have missed available mentor programs. Feel free to add them in the comments.