Major investments in airport infrastructure are planned for northern Norway. Here's what you need to know about the potential new airports.
Air travel remains a vital transport link for much of remote Norway, especially in the north of the country. Now two, possibly three, new airports are in the works at and north of the Arctic circle in Norway.
Planned spending of NOK 7.5 billion ($963 million) has been announced for the new airports in Bodø and Mo i Rana, with discussions still ongoing about a major airport for Lofoten.
Bodø
Bodø is the second largest town in northern Norway and its new airport will come at a price tag of at least NOK 5 billion ($642 million), making it one of the biggest ever construction projects in northern Norway. The twist? It's going to be built just 900 metres from the current airport!
Moving the airport would open up land to create a brand new waterfront residential and commercial district, which would significantly expand the city and change the face of Bodø.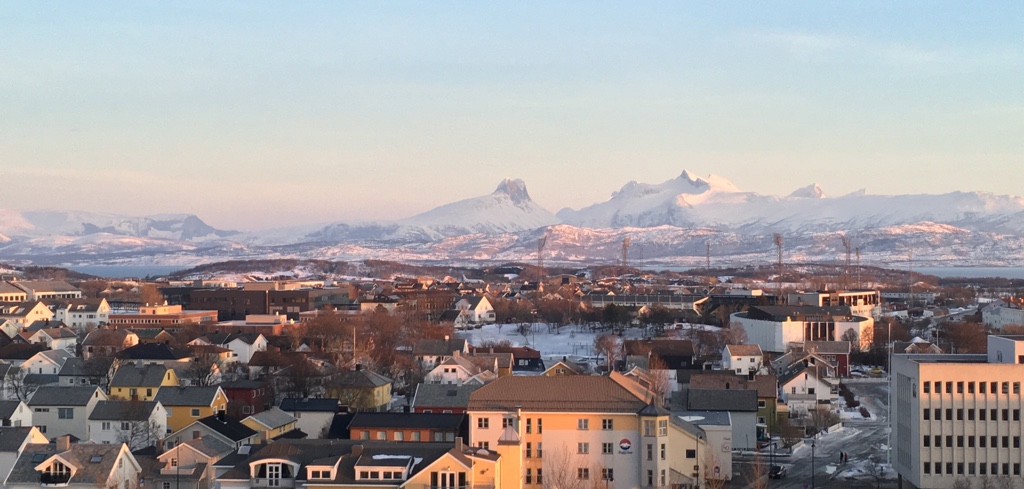 A team of city planning experts from the UN has been in Bodø to study the plans and were very positive. The team said it was rare to have the opportunity to experience the design of a new airport, especially as it gives up space to a brand new residential and commercial area in Bodø. The construction of the new airport is scheduled to start in 2020-21 with the first flights planned for 2024-26.
Read more: Bodo's New Airport
The new airport opens up the possibility for a major shift in travel patterns for both passengers and air cargo. As the new runway will be 2,500 metres long, it could handle any current commercial aircraft potentially allowing long-haul flights from Bodø. Whether any airlines would shift operations from other airports to Bodø remains to be seen, of course.
The real win for the region would be with cargo, which will have priority in the new facility. Norway is the world's leading exporter of salmon and seafood, and the new airport would act as a major logistics hub, drastically cutting transport time for the region's seafood producers. Currently, produce is sent via road to Oslo's Gardermoen airport.
The new airport will also be designed to operate electric aircraft, as the owner of most of Norway's airports, Avinor, has said that all domestic commercial flights in Norway will be flown with electric planes by 2040.
Mo i Rana
But Bodø isn't the only northern town with grand plans for a new airport. The proposed Polarsirkelen Airport (Arctic Circle Airport) near the small town of Mo i Rana is located just 109 kilometres from Bodø, although the current distance by road is at least 230 kilometres.
This airport plans include a 2,200-metre runway, which would again allow major aircraft to land. The price tag for the project, which is planned to begin before the end of this year, is an eye-watering NOK 2.24 billion ($288 million).
Lofoten
But we are not finished yet! The Lofoten region has long been talked about as needing a new major airport, but firm plans still seem far away.
Local press have questioned the validity of feasibility studies done by Avinor, who now seem to favour extending the runway at the current Stokmarknes airport, north of Lofoten on the Vesterålen archipelago.
Many local residents also seem opposed to the idea of a major regional airport. Although there are airports on Lofoten at Svolvær and Leknes, they are small and direct flights to Oslo are rare.
As much as a new, bigger airport would better connect the islands to the capital, ti would also see an inevitable increase in tourism, something that many islanders already feel is at its limit.
Whatever happens in Lofoten, northern Norway should soon be more accessible by air than ever before.