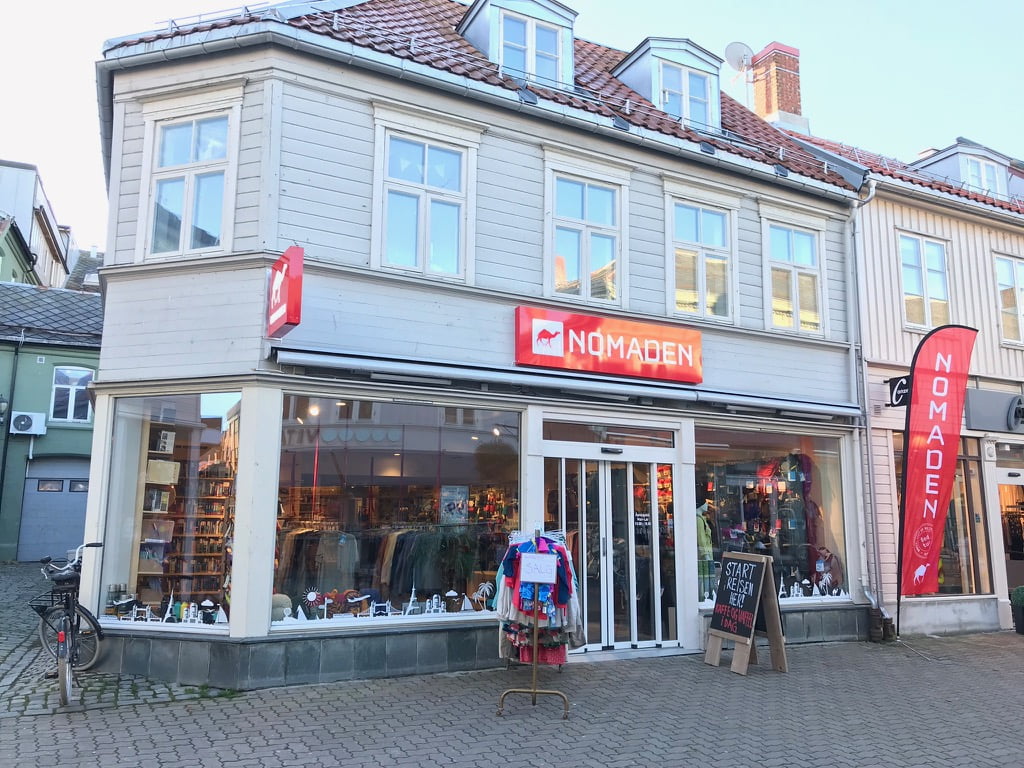 Oslo's longest-running travel gear store has opened a new branch in Trondheim.
Specialist travel gear can be difficult to get in Norway. I often find myself ordering from Amazon UK and picking things up whenever I'm back there, or simply buying what I need in other countries.
Travel gear store Nomaden (Norwegian for 'The Nomad') has served residents of Oslo for almost 25 years, and now Trondheim's locals have a store of their own.
The new shop opened just last week on Thomas Angells gate, close to the bus stops on Munkegata.
As I am what I assume must be one of the few English travel writers living in Trondheim, I called by to introduce myself and met the purchasing manager, Mette Andersen. As it turned out, she knew all about my Moon Norway guidebook and has already ordered it for both stores!
Read more: Shopping in Norway
"We started out selling books and maps, and expanded from there into all kind of gear for travellers. The only thing we don't sell are the tickets! Trondheim is a great place for us to be. We expect more international visitors than we get in Oslo because we are more visible here, right in the centre of town", she said.
I had time for a quick look around the store and there is a really good selection of travel guides (many in English) for countries all around the world. This is in stark contrast to the airport, for example, where it's only possible to buy guidebooks from one or two brands.
For anyone going out hiking, the selection of maps and other guides to Norway is excellent.
Other bits and pieces on sale include backpacks (lots of backpacks!), water bottles and flasks, wet weather clothing, lightweight clothing, neck pillows, small camping gear, sunscreen, and a bunch of gadgets and gizmos.
I wish Nomaden all the best!