Norway's newest airline promises affordable transatlantic flights. Can they succeed where Norwegian failed? Here's what we know so far.
Norse Atlantic Airways will soon take to the skies. They will be the latest airline attempting to make low-cost transatlantic travel work.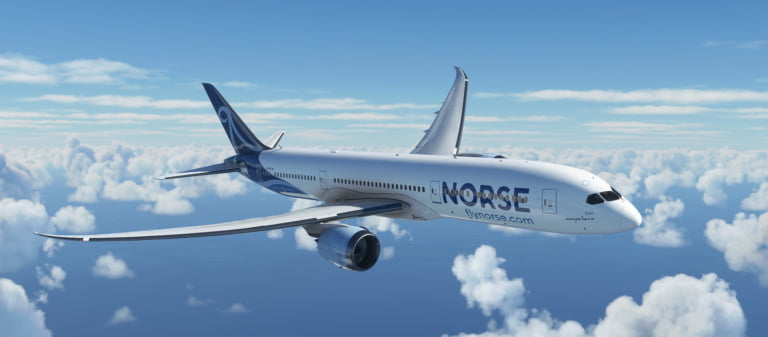 It's been a chaotic time in Norwegian aviation news over the past 18 months. We've seen Norwegian bounce back from the verge of bankruptcy with a new business model. Wizz Air entered Norway's domestic market, and then left it just months later.
We also saw the launch of Flyr, a new low-cost airline focusing on flights between the big cities and some European leisure routes. Now, we are getting ready to welcome yet another new airline.
Introducing Norse Atlantic Airways
Plans for the airline were first unveiled early this year. Following a press briefing on 11 August, we now know a little more about the launch plans for Norse Atlantic Airways.
First things first, the airline styles itself 'Norse' in its branding, so we'll use that name going forward.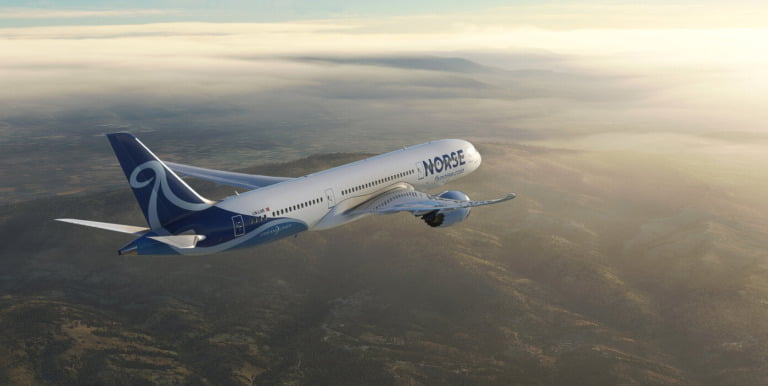 Simply put, Norse intends to fill the gap left by the closure of Norwegian's long-haul routes earlier in the year. The airline is keen to say it is not Norwegian in a new skin, but the similarities are striking.
They will use the same aircraft and fly to many of the same cities as Norwegian did. There's even some of the same people involved. But CEO Bjørn Tore Larsen was keen to point out their business model is very different:
"We are creating a low-cost long-haul operation. It's a very lean operation and we know we can make good profits based on the cost base we have," said Larsen.
So, with that in mind, let's take a look at the specifics. Here's what we can expect when Norse takes to the skies.
Where will Norse fly?
Norse will fly exclusively long-haul routes between Europe and North America. Six cities have been announced so far, three on each side of the Atlantic.
In Europe, Norse will fly to and from London, Oslo and Paris. Presumably they will fly from Gatwick given the availability of Norwegian's former slots and their low-cost business model, but that isn't confirmed yet.
Fort Lauderdale, Los Angeles and New York are the three initial destination cities in North America. Those with a keen eye will see that they are all destinations previously served by Norwegian.
The airline confirmed that more destinations will be added. Whether Norse look to fly from other Scandinavian cities or look to cities like Barcelona remains to be seen. Much will depend on feeder airline agreements. We'll talk more about that later.
When will Norse start flying?
The initial plans were for Norse to be in the air by the end of 2021. However, the ongoing travel restrictions have delayed that into 2022. Norse CEO Bjørn Tore Larsen told journalists at the 11 August event that the airline will be ready to go once travel restrictions are lifted.
"Our estimate is that demand will resume early next year, but it depends on the development of the coronavirus. We anticipate that all 15 of our Dreamliner aircraft will be flying by the summer of 2022," he said.
When tickets go on sale will depend on when the first flights are scheduled. Larsen said that tickets should be available around three months before the first flight.
What will the on-board service be like?
If you ever flew on one of Norwegian's long-haul flights, you will find a similar experience on Norse. The planes—Boeing Dreamliners—are the same. The fleet will consist of 12 x 787-9 aircraft and 3 x 787-8 aircraft.
Both types of Dreamliner aircraft will be configured in a two-class system, with the specific number of seats varying between the models.
Premium passengers will have services such as meals, drinks and snacks included, while economy passengers can expect to pay extra. On-demand ordering of food and drinks from the seat via the in-flight entertainment screen is likely to be utilised.
Norse livery inspired by Vikings
At the 11 August event, Norse unveiled its branding and aircraft livery. Inspired by Viking longships, the branding was developed by an in-house team with the help of a local agency.
"Like the Norsemen who travelled and explored the world with their state-of-the art longships, Norse Atlantic Airways will give people the opportunity to explore other continents by offering affordable flights on board modern and more environmentally friendly Boeing 787 Dreamliners," said Larsen.
He highlighted the Oseberg ship as particular inspiration. Arguably the most famous artefact from the Viking Age, the Oseberg ship is known for its wood carvings that provided the inspiration for the tail fin design on the Dreamliners.
Feeder airlines
Key to the success of Norse will be the airline's ability to strike partnerships with other airlines. Without the ability to easily move passengers to/from its departure airports, Norse will severely limit its potential market.
Larsen confirmed that Norse is in talks with potential feeder airlines on both sides of the Atlantic. However, he didn't provide specific details, such as whether one of those feeder airlines could be Norwegian.
Who are the people behind Norse?
Aviation veteran Bjørn Tore Larsen is the founder, CEO and major shareholder of Norse. The 53-year-old Norwegian has extensive experience in both the shipping and aviation industries.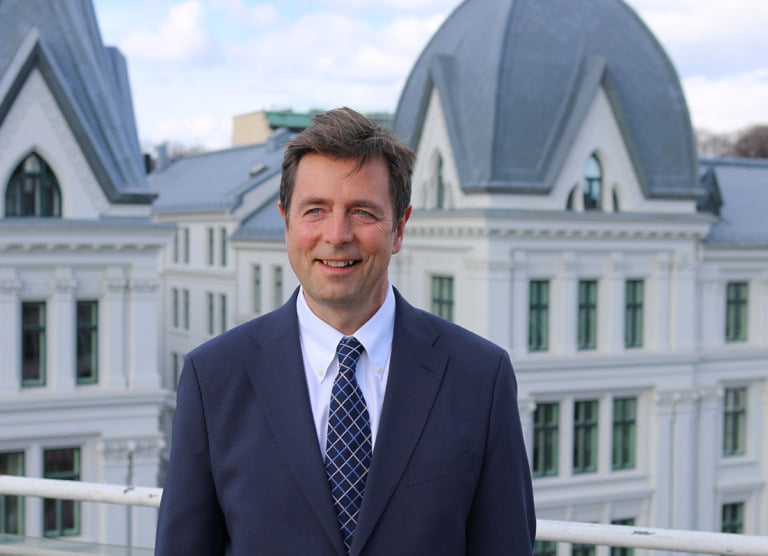 Three years after acquiring a small travel agency at the age of 18, he started OSM Maritime. The company went on to become one of the largest ship management companies in the world.
In 2013, Larsen co-founded aviation management company OSM Aviation. Today the company also runs flight schools in both Europe and USA.
Norwegian Air co-founders Bjørn Kjos and Bjørn Kise are among the investors backing Norse.
So, that's what we know so far. Stay tuned for more information about the launch and when tickets go on sale. The best place to stay up to date with all things Norway is our very own Norway Weekly newsletter.