The Hungarian low-cost airline has entered the Norwegian domestic air travel market. Here's what you need to know.
In a year that has seen SAS, Norwegian and Widerøe forced to operate a vastly reduced air service in Norway, Wizz Air decided to launch their own domestic routes in Norway.
The Hungarian low-cost carrier launched quickly earlier this year but their debut in Norway has been marred by controversy.
Here's everything you need to know about flying Wizz Air in Norway.
UPDATE: Wizz Air has announced it will end domestic flights in Norway from summer 2021. Read the full story here.
Introducing Wizz Air
Founded in 2003, Wizz Air is headquartered in Hungary but serves more than 44 countries in Europe, North Africa and the Middle East.
In 2019, the airline transported almost 40 million passengers. It's largest bases were Budapest and the UK's Luton airport.
They are known as an ultra low cost carrier. Base fares are low but there are many optional extras.
Wizz air is well-known for its strong opposition to employee involvement in trade unions. This has caused controversy in Norway. More on this later.
Wizz Air's international flights
The distinctive purple and white aircraft are no strangers to Norwegian airports.
For the last several years, Wizz Air has operated budget flights from Norwegian airports to various destinations in Eastern Europe.
Many of these flights are just once or twice a week, but they provide a valuable service to connect Poland and the Baltic states with regional airports in Norway.
Wizz Air's domestic routes in Norway
In early October, the airline announced its intention to start three domestic routes in Norway: Oslo to/from Bergen, Trondheim and Tromsø.
Before those flights even took off, the airline announced an expansion including airports at Ålesund, Bodø, Haugesund and Stavanger. Then just weeks later, they announced yet more flights, this time serving the far north of Norway.
From mid-December, budget routes will be in operation at Oslo to/from Alta, Harstad/Narvik and Kirkenes.
The Wizz Air controversies in Norway
Wizz Air didn't endear themselves to Norway by issuing a map with all the cities they fly to marked in the wrong place. But it's their approach to labour laws that has rattled cages the most.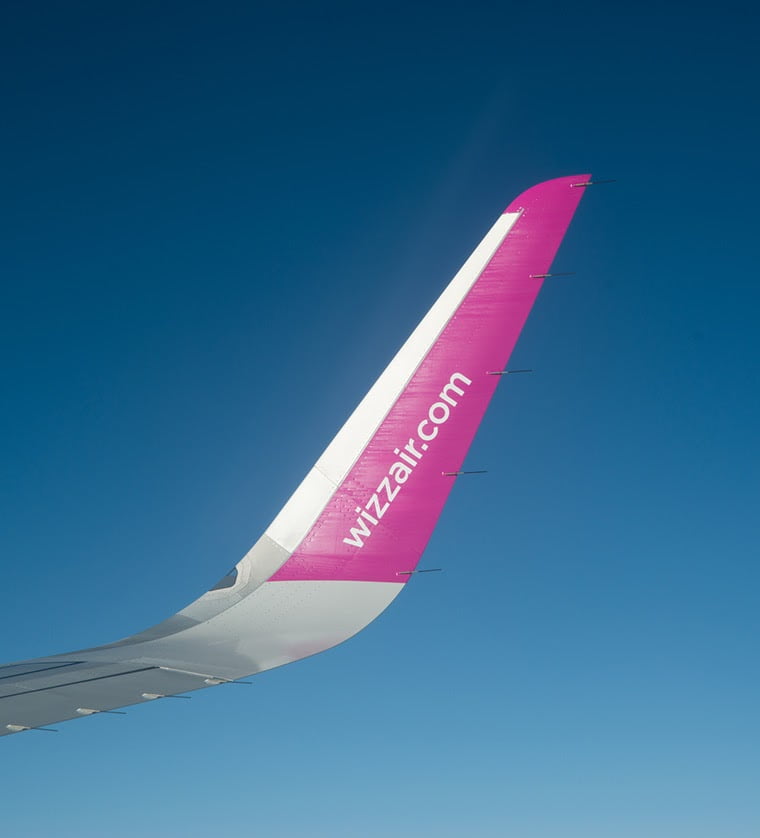 "We are an airline without unions," was the simple statement of CEO József Váradi. Yet Norway is a heavily trade unionised country and strong labour laws are considered an integral part of the society.
Several leading figures in politics and business have called for a boycott of Wizz Air due to its stance on trade unions. Even Norway's prime minister has said she will not fly with them.
"I will not fly with a company that refuses workers the right to organize," said Erna Solberg said in the Norwegian parliament.
Solberg made it clear that Wizz Air cannot stop its employees from joining trade unions, according to Norwegian law. But the Hungarian company has made it clear that they will not enter into collective agreements with trade unions over salaries and working conditions.
"If the unions try to catch us and to kill us, we simply close the base and move on," said Váradi in June 2020, several months prior to the Norwegian launch.
Competition in the Norwegian domestic market
Wizz Air's entry into Norway has certainly shaken things up for SAS, Norwegian and Widerøe.
But things are set to get even more crowded next year, as startup airline Flyr gets ready to launch. They obviously have their eyes set on Wizz Air, with a stated commitment to respect Norwegian labour laws.