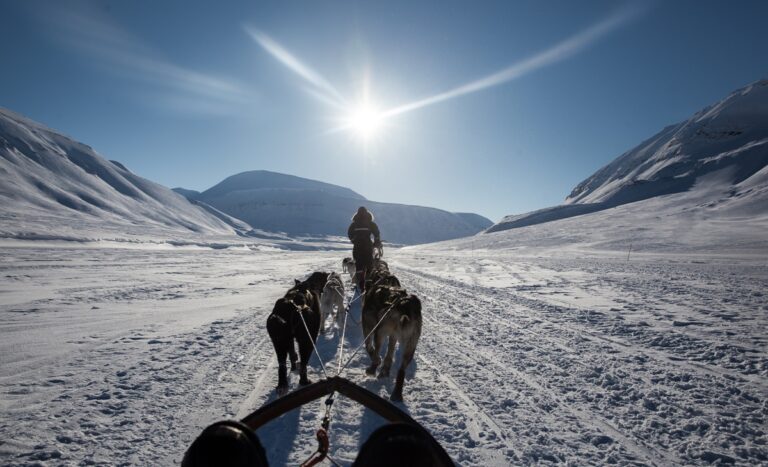 Northern Norway is somewhere I'm desperate to get to know a little better. In the years I've lived in Norway, I've been to Tromsø, Bodø and Kirkenes, but I'm yet to experience the Sami heartland around Alta, Karasjok and Kautokeino, the midnight sun at the North Cape, the raw wilderness of Svalbard, or the magic of Lofoten.
With my upcoming trip to Lofoten (yay!) I'm finally ticking one of those off the list, but the rest will have to wait a little longer. In the meantime, I spend a ridiculous amount of time admiring the raw beauty of northern Norway from the photographers who have been there.
Hinrich Carstensen is a travel photographer from Hamburg, Germany. He recently spent a couple of weeks travelling through northern Norway, from the borders with Sweden and Finland to the North Cape and right up to the remote Svalbard archipelago.
His favourite moment? "We were joining a dog sled trip through the landscape of Spitsbergen. Surrounded by mountains, racing through the fresh powder snow with six dogs in front of us was an unbelievable experience. It's amazing how powerful these dogs are."
Here are some photographic highlights of his trip. For more awesome pictures from Hinrich, you can follow his travels on Instagram and Facebook.
This was an 2.5km uphill hike to an ice cave. At the end we actually hiked even further for a view over the whole valley. We were really exhausted but it was well worth it.
This picture was taken at the end of our trip to Grøtfjord, near Tromsø. This picture shows how happy we were 🙂
We melted marshmallows over the glow. This was taken in the Lyngen alps in northeastern Troms. Above us there were the northern lights. Nobody else was there, just us. It was completely silent.
We were just sitting in the car while waiting for the northern lights, glanced at the sky and saw this remarkable Luna Halo. I have never seen it before. This was just beautiful.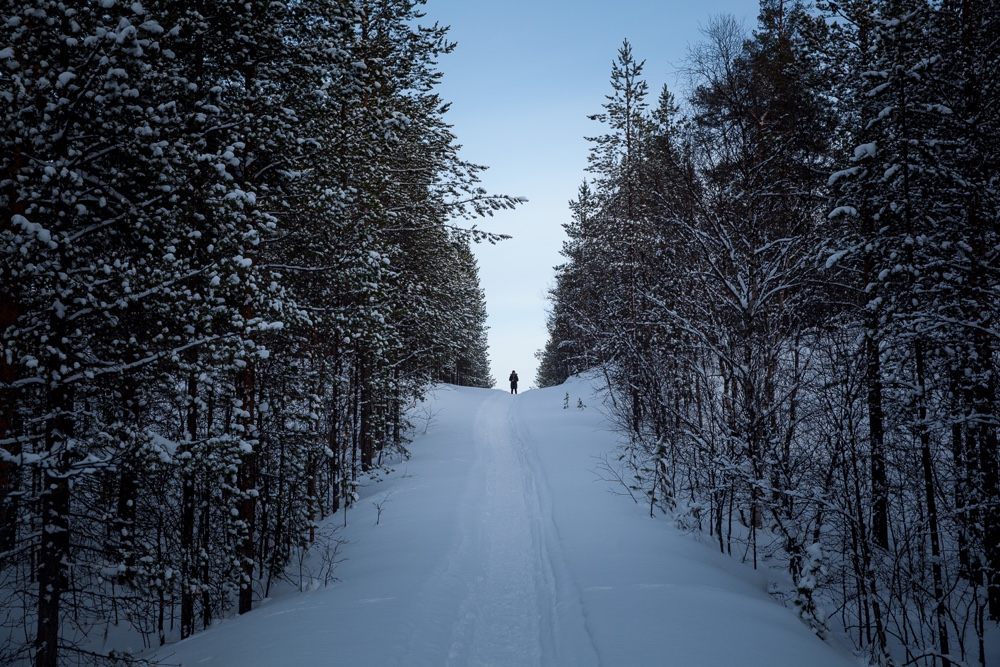 We took a walk through the snow-covered fir trees of Reisa National Park, close to the border with Finland, where this picture was taken.
During a short stop in Alta, we made the decision to climb up the nearby hill for this outstanding view. Everybody should do it. It's just a 2-3 hours walk uphill.
We also made the trip to the North Cape. We actually arrived in a convoy because of the snow. We started with 5 cars and ended with 3, because two got stuck in the snow. We were alone at this spot, and I took this picture to show these snow clouds which suddenly swept across us. When I took this picture, the sky above us was totally blue.
I took this picture to illustrate the freedom we felt on this trip. The wind is blowing into her hair. The air was so fresh and cold, just perfect.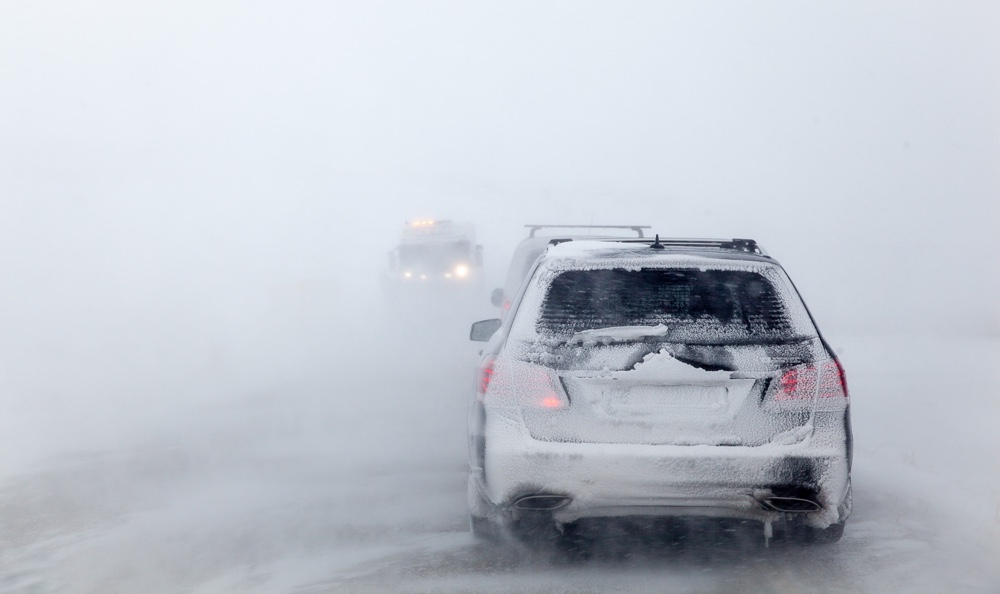 I took this picture during our drive to the North Cape. You could just about see the car in front of you but no more. Also on the picture is the snow plow which was supporting us on our journey.
For more awesome pictures from Hinrich, you can follow his travels on Instagram and Facebook.